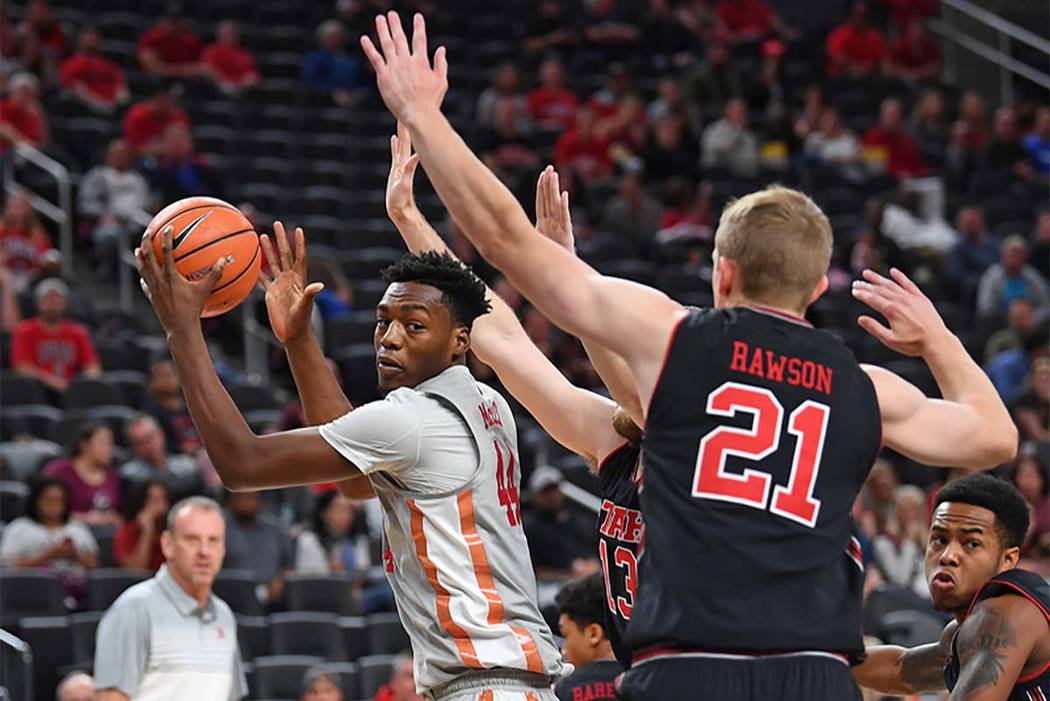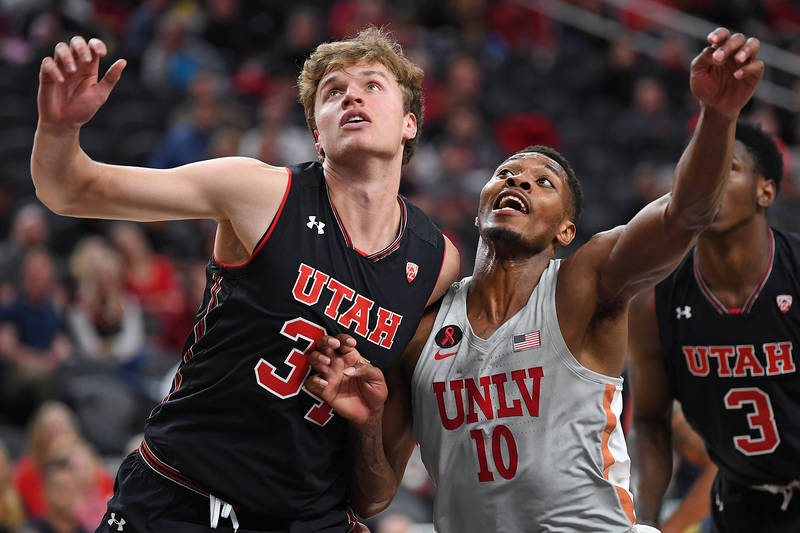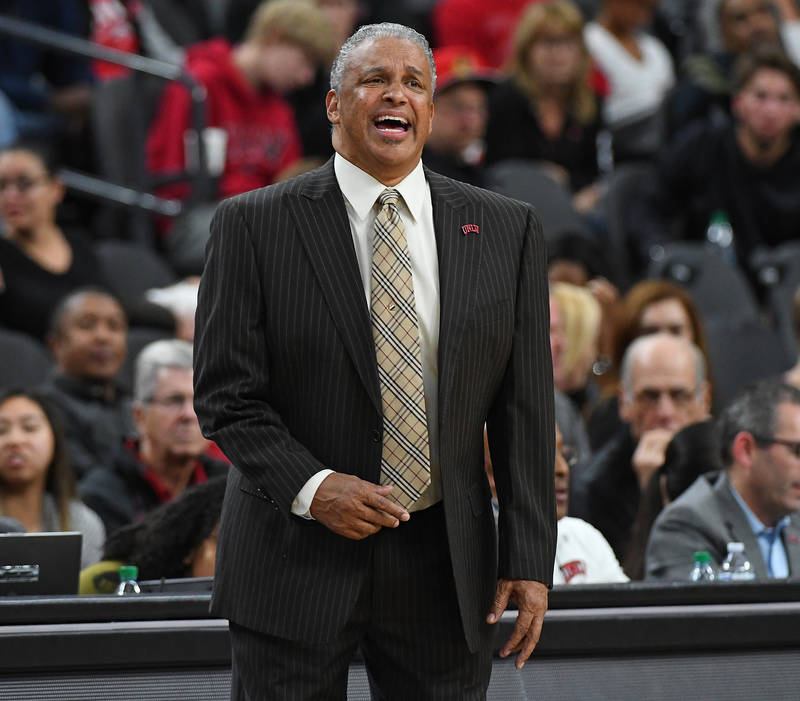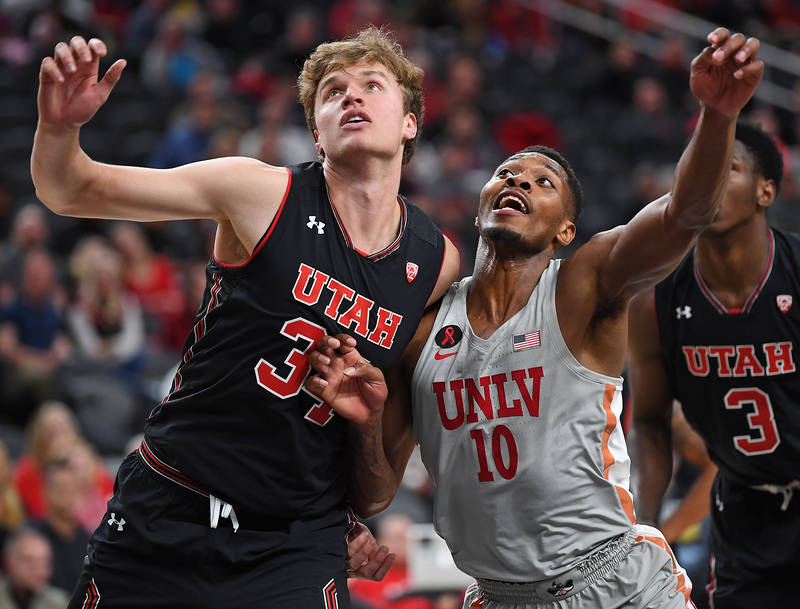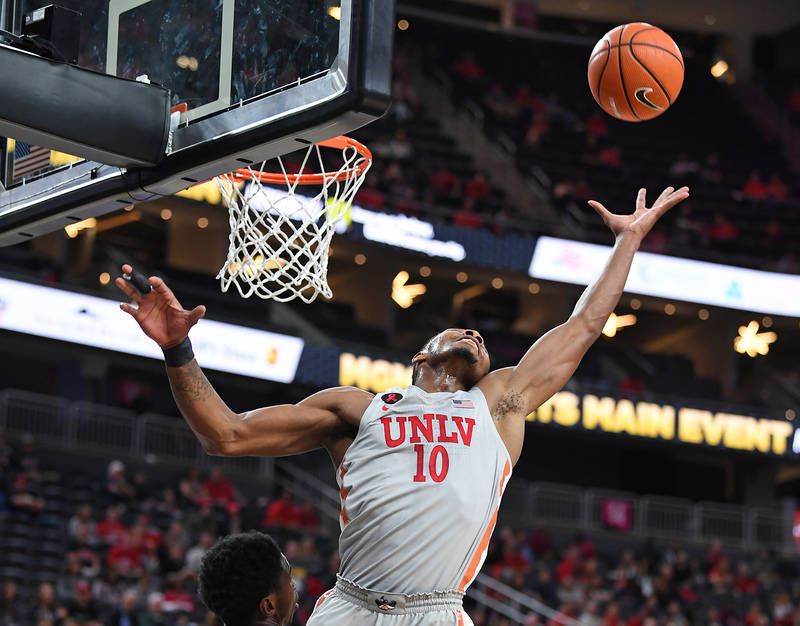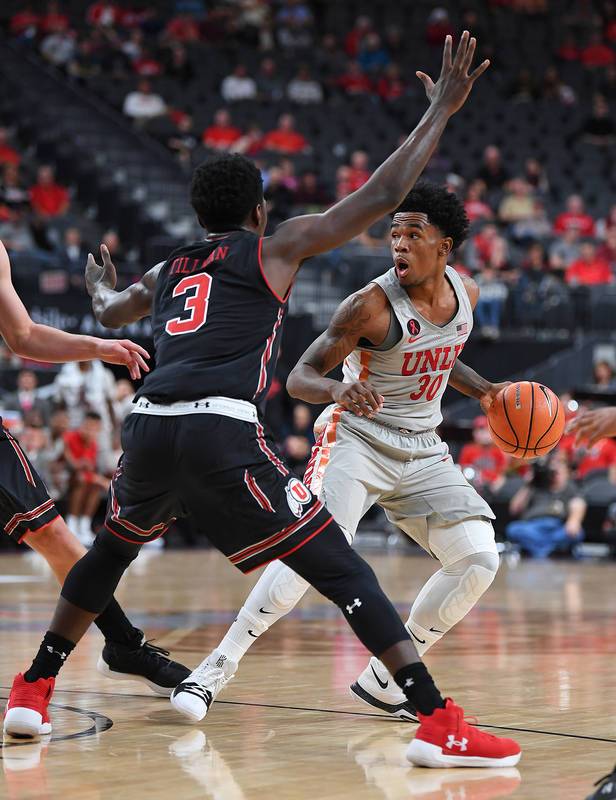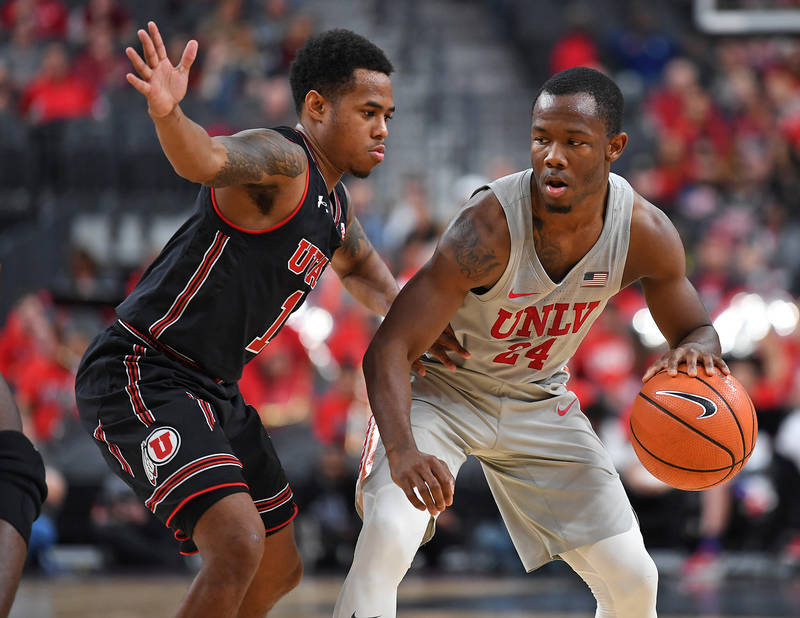 Marvin Menzies says he will go door to door if he has to, because that's how the big boys do it and those kinds of college basketball programs sell themselves.
I just hope when the UNLV coach comes knocking to promote his team, he does so sporting that heavyweight championship belt.
I'm guessing Steve Alford would wear it around his neck.
The Rebels didn't cut down any nets Wednesday night at T-Mobile Arena — Alford's prop of choice back when he coached and won titles in the Mountain West — and it's still just the third week of November.
But in dominating a good Pac-12 opponent in the way it did four nobodies to begin the season, UNLV answered a critical question:
How would the Rebels react when facing a team with similar size and talent?
UNLV 85, Utah 58.
I'd say pretty darn well.
The champions of the MGM Resorts Main Event and now owners of that shiny belt, UNLV showed those 8,424 in attendance and an ESPN2 audience just how different things are from last year's 11-win nightmare that concluded with a last-place conference finish.
It's still a long journey back to convincing the masses.
Not enough believe just yet.
The Rebels next play Southern Utah on Saturday night at the Thomas & Mack Center, where things have hardly been raucous early in the season throughout thousands of empty red seats and a student section that is a ghost of the packed and roaring presence of a few years ago.
There's no question it takes time to reignite a flame completely extinguished with last season's debacle, but this isn't even close to the same product.
These guys are good, worth a look and the time and effort it takes to do so.
"Everybody loves a winner, so I guess we just have to keep winning," Menzies said. "This was a great win for our program. Well executed on both sides of the ball.
"That's a very good team we beat. This score isn't indicative — if we played them 10 times I'm sure it wouldn't be the result all 10. But tonight we were good. I'd like to see this continue, so let's hope it does. We've been working so hard."
Of a final margin that was 27, the most important snapshot came during a seven-minute stretch.
That it happened at all, and against this opponent.
It closed the first half and with UNLV standouts Brandon McCoy and Shakur Juiston on the bench with two fouls. The Rebels not only maintained their lead but also extended it to 43-33 at halftime.
They more than stood up with their best players watching.
Mostly, they guarded in the half court like crazy, pressuring the ball and clogging passing lanes and making it incredibly difficult for Utah to run much of anything.
McCoy has been better than even most forecast when he chose the Rebels over Oregon, a 7-foot freshman averaging 21.2 points and 12.8 rebounds. He went for 26 and 17 in 27 minutes Wednesday, plenty good enough to be named the event's Most Valuable Player.
A junior college Player of the Year, Juiston entered with averages of 13.3 points and 14.8 rebounds, was limited to four and three against the Utes, and yet expertly defended different spots on the floor.
There will be other nights when whistles send McCoy and Juiston to the bench, and if UNLV has any chance at contending in league and making a push to return to the NCAA Tournament for the first time since 2012-13, quality depth has to emerge as it did Wednesday.
With a point guard such as senior Jordan Johnson in charge, you figure it will more times than not.
The player UNLV needs most to be good this season was that and more, a transfer from Milwaukee who sat out last year and provides the sort of leadership any legitimate NCAA team has.
Johnson played 38 minutes against Utah, totaling 20 points, three rebounds and six assists. Mostly, he was the one who made all the big plays — for himself and others — during those seven minutes to end the first half.
"We knew with (McCoy and Juiston) out, we had to lock in defensively," senior guard Jovan Mooring said. "We had to become more aggressive on that end."
They were and built a nice cushion by halftime and then absolutely cruised to a well-earned victory.
In the first of four nonconference games that could eventually prove important NCAA resume builders, UNLV was lights out impressive.
It deserves a look by more folks in Las Vegas.
I would bet for a big crowd Saturday, Menzies would wear that heavyweight championship belt around his head and shadow box up and down the sideline after each basket.
"There's nothing like those great (college) environments," he said.
This team is also nothing like the 11-win nightmare of last season.
Contact columnist Ed Graney at egraney@reviewjournal.com or 702-383-4618. He can be heard on "The Press Box," ESPN Radio 100.9 FM and 1100 AM, from 11 a.m. to 2 p.m. Monday through Friday. Follow @edgraney on Twitter.