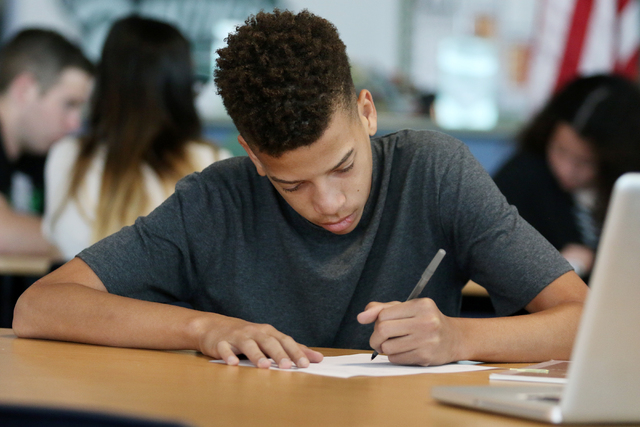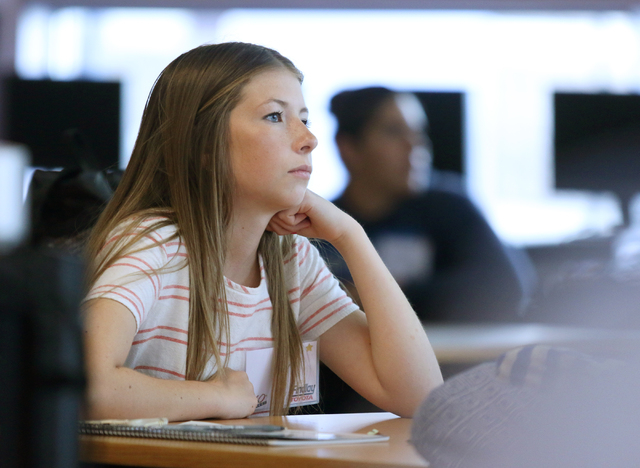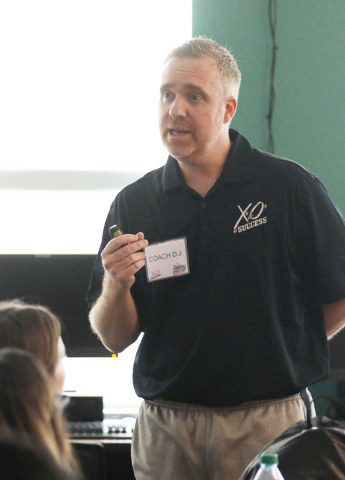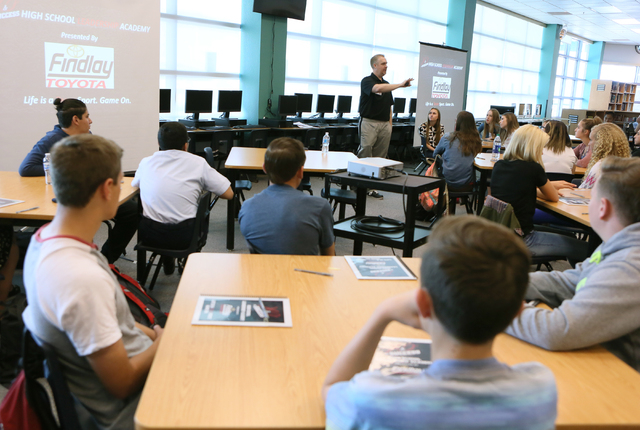 The idea was that everyone leave something behind when they die, something your hand touched so that your soul knew where to go, to enact change after your heart stopped beating. That's what Ray Bradbury wrote about in "Fahrenheit 451," the hope that when others look at that which you created, your presence is an unmissable jewel glimmering with optimism and faith.
A tree.
A book.
A painting.
A garden.
In the life of Rich Abajian, an unending spirit to lead.
They will never meet him, never shake his hand, never stand across from him and listen to his words of encouragement and advice. They only see a face on a video screen now, a man talking about things like effort and focus and intensity and attitude and integrity and enthusiasm, about when you help others succeed, miracles can happen, about the only difference between ordinary and extraordinary is the word extra.
The pilot program is a partnership between Findlay Toyota and the leadership firm Xs &Os of Success, one that has identified 50 freshmen at Palo Verde High School that focuses on growing students socially while developing leadership skills. Abajian, general manager at Findlay Toyota and a devoted supporter of UNLV athletics, was set to meet the students for the first time Thursday.
He died in his sleep Feb. 9.
He was 62.
"He wanted you to be better," Xs &Os of Success president and founder D.J. Allen told the assembled freshmen. "You are part of Rich's team. You are part of his legacy. Be the one. That's what he would want. He was an amazing person. Be the one."
Kids need this kind of program. They need to know who Abajian was and how he motivated others, how he cared about them, how he loved them. They need to understand the deep and profound impact one man had on so many.
That they, too, can have such influence.
It is a program that challenges young minds to ask significant questions, to have a clear idea about things like self awareness and emotional intelligence, to suppress egos for the good of a group and to create positive habits, to live in the moment, to have the heart of a champion and the focus of an underdog.
"Rich would be right in the middle of all this," said Abajian's wife, Jo Ann, who attended Thursday's meeting with the students. "This is what defined Rich. He wanted nothing more than to give back and to help kids, to bring them along. At the heart of it all, he was a giver. If these kids can learn who he was, that will be special. They would have adored him, and he would have adored every one of them. I'm just so sorry they don't get the chance to meet him. I'm so sorry for that. He left us far too premature."
Said Adam Burke, one of the students taking part: "The program is going to teach all of us how to become a better leader, better teammate, better people. I wish that I could have met (Abajian). He was obviously an incredible example of what a leader is about. I'm sure he wanted all of us to become the sort of people that made others better than us."
Part of the presentation Thursday was showing students video from Abajian's memorial service, attended by thousands at South Point Arena. In it, those closest to him speak about what Abajian meant to their lives and those of their families, and through tears and cracked voices, you hear words like leader and intense and coach and respect and motivator and love and successful and heart and acceptance.
Words about a man who made everyone want to be the best version of themselves.
Who told them to work as if you're going to be around 100 years and to live like you're going to die tomorrow.
In it, Rich Abajian also speaks:
"I know when I wake up in the morning the first three words I say are, 'Life is difficult,' " he said. "And then I go to war, every minute of the day, to make it better. Passion is contagious. I want people to want to compete, people that want to get better, people that want to outdo their yesterday today but not as good as their tomorrow. I want people who are focused. I want people with great attitudes. I want people that are enthusiastic. I want people that are going to lift others up.
"And I want people that care.
"And once you make it a people business, things start to happen."
They will never meet Rich Abajian, never shake his hand, never stand across from him and feel that incredible spirit and thirst for life.
But what 50 freshmen at Palo Verde — and all those at other schools to come — will hopefully understand is this: That in living every day as if it were his last, Rich Abajian left something behind when he died, something his hand touched so that his soul knew where to go, something that will now enact change after his heart stopped.
He had an unending spirit to lead.
He existed to show others the way.
He implored them all, more than anything else, to be the one.
Ed Graney can be reached at egraney@reviewjournal.com or 702-383-4618. He can be a heard on "Seat and Ed" on Fox Sports 1340 from 2 p.m. to 4 p.m. Monday through Friday. On Twitter: @edgraney.