Serena Williams talks business in Las Vegas, not US Open meltdown
Updated September 14, 2018 - 9:13 pm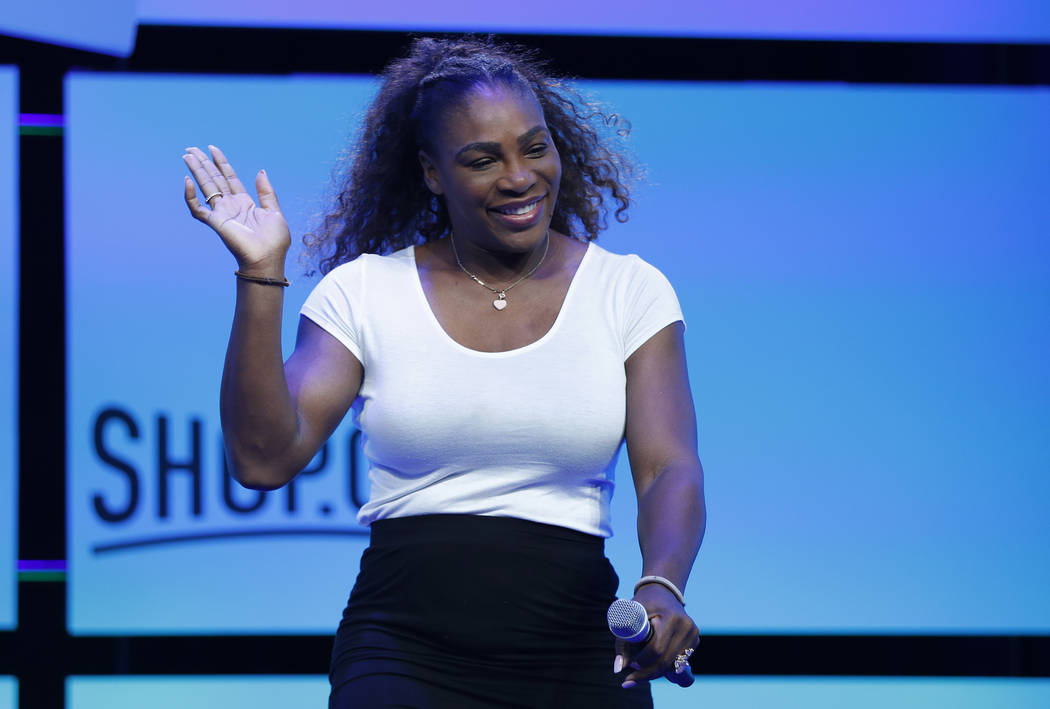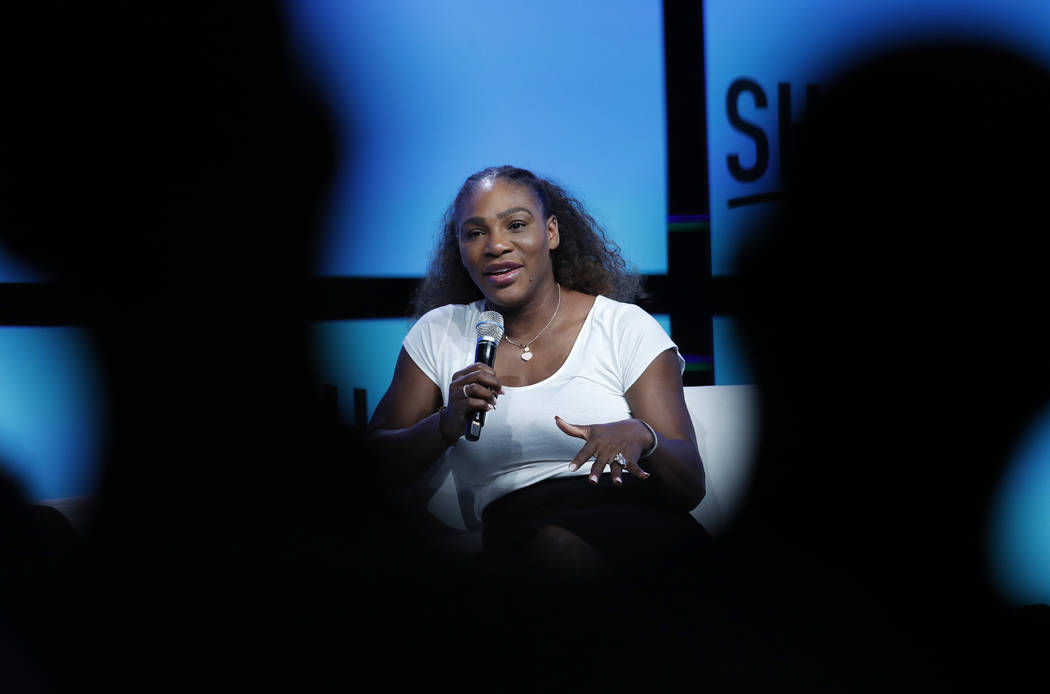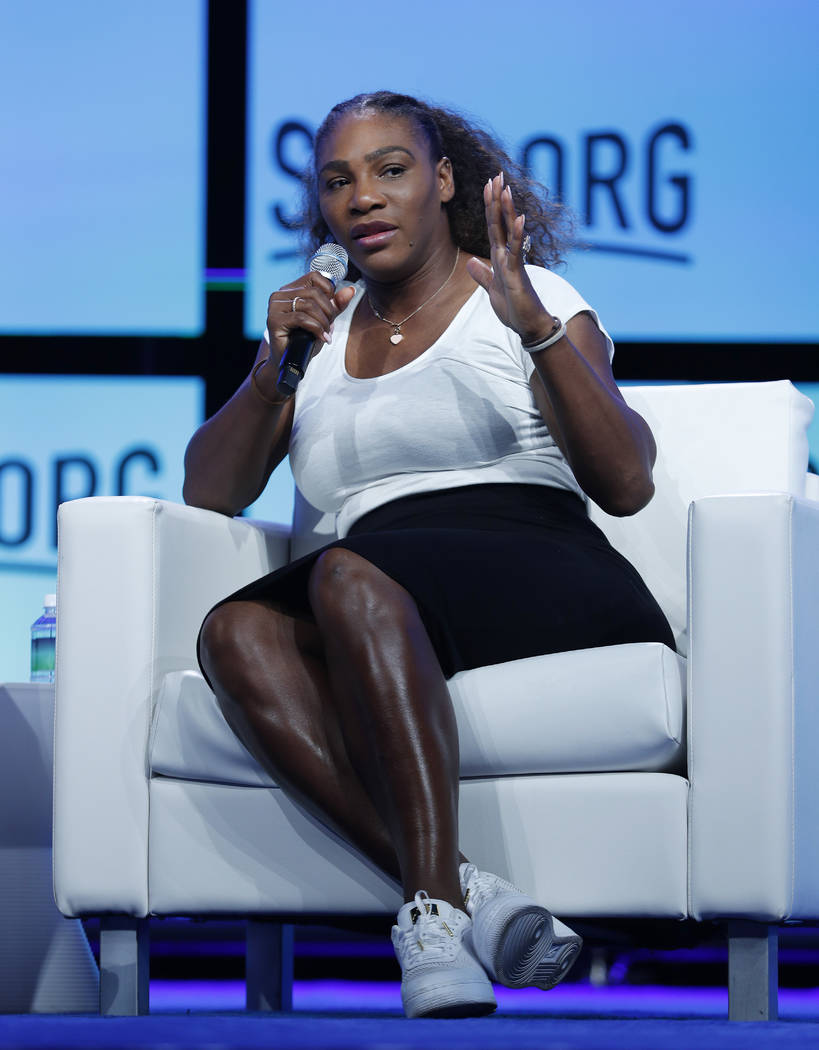 The setting Friday afternoon was one for business, for folks to gather and explore things such as marketing and strategic planning and data analytics.
On a main stage in the Sands Expo and Convention Center at The Venetian, the greatest women's tennis player in history and one of the finest athletes of all time — period — offered her thoughts on how she ventured into the world of entrepreneurship as a clothing designer.
At one point, a moderator asked Serena Williams about the ability to take feedback:
"It's hard," Williams said. "It so happens to be my specialty because I've been taking feedback since I was like 3 years old. I'm really good at taking feedback.
"You have to just be extremely humble. It's not easy. The second I get off the court, I don't want anyone telling me how I played well. I want to know what I did wrong. What can I do better the next time?"
Here's a thought: Not act as she did during the U.S. Open final.
She really missed on the whole humble part that day.
Williams was making her first public appearance since her on-court meltdown Sept. 8 in New York, when her repeated code violations and disagreements with the chair umpire overshadowed 20-year-old Naomi Osaka winning her first Grand Slam title.
Williams wasn't made available for interviews Friday — travel delays caused her to appear for about 25 minutes rather than the 60 a news release stated — and wasn't at all pressed on the U.S. Open controversy.
It's no surprise. She was there to talk as much about business as tennis. Time and place.
Williams wasn't as much keynote speaker as she was the recipient of softball questions, praising her every accomplishment. Again, expected.
In fact, the final was only mentioned by the moderator this way: "It has been quite a week."
She then thanked Williams on behalf of everyone in attendance for "standing up to fairness and dealing with unfair judgment."
Which caused me to look around the room and wonder if I was the only one who wasn't in favor of being part of "everyone."
A double standard
The ironic part of the finals fiasco is that Williams' message had so much truth behind it. Male players have for decades said and done far worse and not been penalized.
Breaking rackets?
Cursing at umpires?
In the men's game, they call that warming up.
But when things went against her in the final, when chair umpire Carlos Ramos absurdly issued a code violation to Patrick Mouratoglou for coaching Williams — Mouratoglou might as well have been playing that finger football game — when another came via her smashing a racket, when a game penalty followed Williams referring to Ramos as "a thief," the greatest champion of all had acted like anything but.
She insisted Ramos stole from her. So, too, did Williams from Osaka.
Williams stole the moment, one the winner will never again know, no matter how many Grand Slams she might win. She stole it from someone who totally outplayed her and more than deserved the 6-2, 6-4 victory.
It wasn't enough for Williams to implore the crowd during the trophy presentation to stop booing. The moment was gone.
It was ugly. It was uncalled for. It was beyond unfair to Osaka.
Time and place, is right.
Williams had a legitimate point about the double standard between men and women in the sport, but the manner in which she expressed it was ridiculous. Ramos began the conflict by overreacting to those hand gestures from Mouratoglou, and yet Williams then inflamed the situation by continuing her tantrum and demanding an apology that was never coming.
The only player who deserved an apology never got it.
One from Williams to Osaka.
Williams is better than that. She's the best of all time.
Great champion. Great entrepreneur. Great activist.
"Failure is such a good thing to have and do in your career," she told those gathered at The Venetian. "I can't tell you how many times I failed. It's the reason I am who I am. I have won so many matches and different tournaments because of the failures.
"You don't build tenacity, you don't build work ethic, you don't build a lot of stuff without failing. It makes you stronger, grittier and extra appreciative when you do reach your goals."
That's who needed to be on the court in the U.S. Open final.
That champion.
Not the one who melted down.
Contact columnist Ed Graney at egraney@reviewjournal.com or 702-383-4618. He can be heard on "The Press Box," ESPN Radio 100.9 FM and 1100 AM, from 11 a.m. to 2 p.m. Monday through Friday. Follow @edgraney on Twitter.