Shifts of lines prove Golden for Knights in Game 5 victory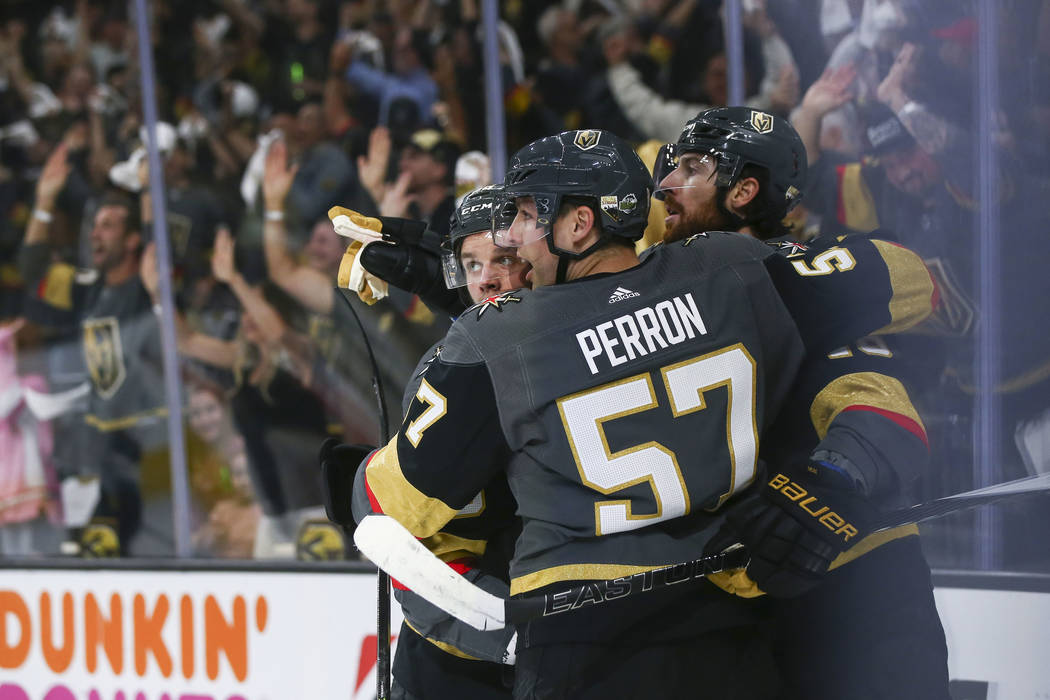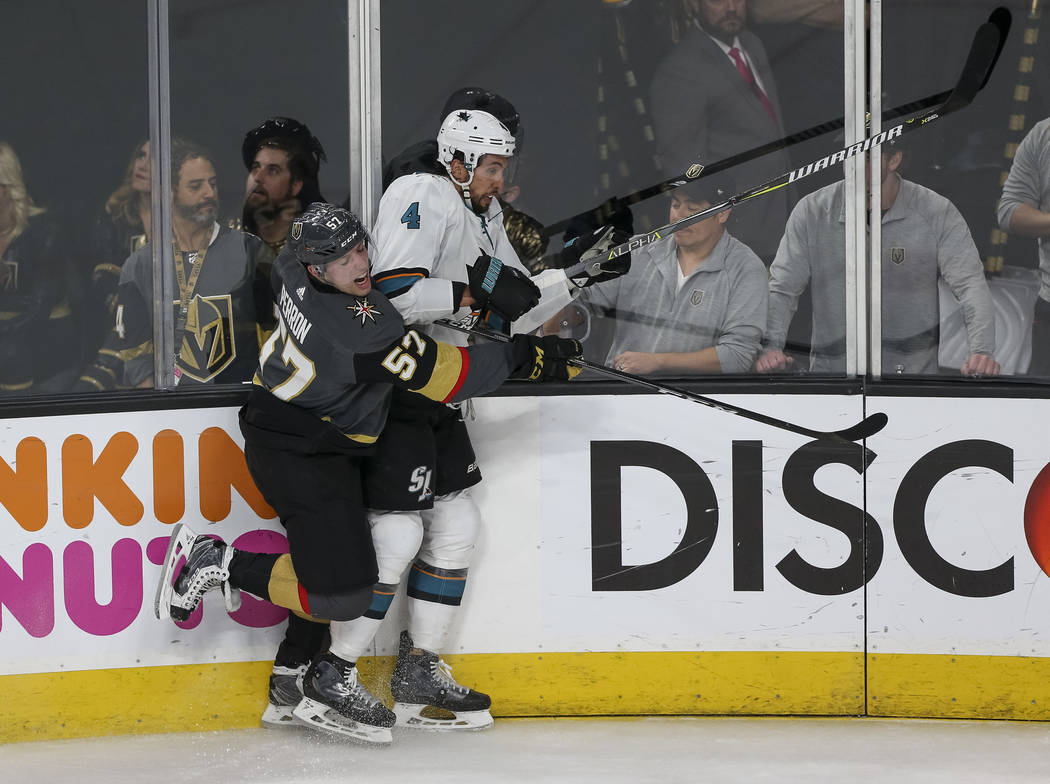 Change isn't always the solution, the idea that to become different delivers a positive outcome.
Sometimes, it's just for the sake of it all.
But sometimes, it can totally alter a specific journey or — in the case of the Golden Knights and San Jose in a Western Conference semifinal — an entire series.
Until the teams play again and then, well, who in the world knows what might happen.
Gerard Gallant likes to say he rolls out four lines indistinguishable of each other, and that's all well and good in theory, but the Knights beat the Sharks 5-3 in a pivotal Game 5 on Friday night because the sort of secondary scoring that has been difficult to discover of late came through.
That, and the Sharks seemed to run out of time after almost rallying all the way back from four down over the last 11:25.
Vegas leads the best-of-seven affair 3-2 and can — in its inaugural season, mind you — advance to the conference finals with a win in either Game 6 on Sunday in San Jose or Game 7 on Tuesday back in T-Mobile Arena, where an announced record of 18,693 watched the Knights on Friday answer with a victory after being thoroughly outplayed in Game 4.
I'm not sure if the Knights are up 3-2 on a better team, but if not, the margin between the two sides is eminently thin. San Jose center Tomas Hertl all but guaranteed the series will return here Tuesday for a final game — "For sure, it's coming back," he said — and anyone who has watched the first five would be hard pressed to disagree.
Gallant altered his lineup after the coach watched his team get shut out 4-0 on Wednesday, moves that led to him reuniting David Perron on the second line alongside Erik Haula and James Neal and dropping Alex Tuch back to a third with Cody Eakin and Oscar Lindberg, who was making his postseason debut with the Knights.
Moves that ignited things.
Vegas better at everything
Perron played by far his best game of the playoffs while Neal and Haula each added goals, a welcome relief to a team that for the most part this series has relied on the play of its top line.
But as good as William Karlsson and Jonathan Marchessault and Reilly Smith were in early games, you're not going to continue advancing in the postseason without help from others.
The second and third lines offered more than enough assistance Friday.
"I felt really comfortable back on my line again," Perron said. "It's just really fun to play with those guys. I feel like I see them all over the ice."
He finished with two assists and has six in the playoffs, despite missing the first two games of a first-round sweep against the Kings while coming back from injury.
But he began his return on the third line — Vegas was up 2-0 in the series, so changing things didn't make sense then — before finding his way back with Haula and Neal during this San Jose matchup.
There was just a better jump from Vegas on Friday, a far better forecheck, a better everything until the third period arrived and the Knights again began making things far more interesting than needed.
"Momentum shifts so quickly, so you can't let off the gas," said Neal. "We have to continue playing forward, continue playing an honest game."
Neal would score the game's first goal off a rebound — a play that included a terrific forecheck by Perron on Brent Burns — and Haula would add another when he beat Martin Jones off a ridiculous side angle you're just not supposed to beat anyone, nevermind an elite goaltender.
And there was Tuch, scoring twice and combining with Eakin and Lindberg (the latter was terrific for having not played in so long) for four points.
"We've turned the page pretty good all year no matter what has happened," Perron said. "We haven't gone on losing streaks too much. Having said that, it's not going to be easy (Sunday). We're going to have to provide our best effort. But it was a good feeling to win in front of our crowd and knowing that for sure, we're going to be in front of our fans again, no matter what happens.
"But we need to try and find a way to close it out the next game."
It won't be easy. The Sharks are convinced T-Mobile will see them again, which means they would answer this loss with a win.
Which would mean in the big picture of this back-and-forth series, one part wouldn't change.
More Golden Knights: Follow all of our Golden Knights coverage online at reviewjournal.com/GoldenKnights and @HockeyinVegas on Twitter.
Contact columnist Ed Graney at egraney@reviewjournal.com or 702-383-4618. He can be heard on "The Press Box," ESPN Radio 100.9 FM and 1100 AM, from 11 a.m. to 2 p.m. Monday through Friday. Follow @edgraney on Twitter.