T-Mobile Arena faces tough comparisons as boxing venue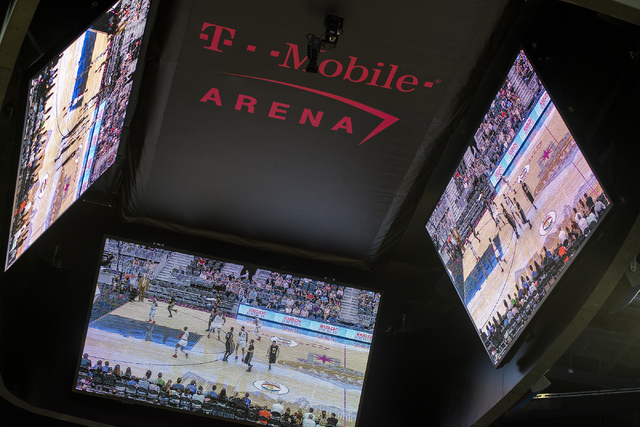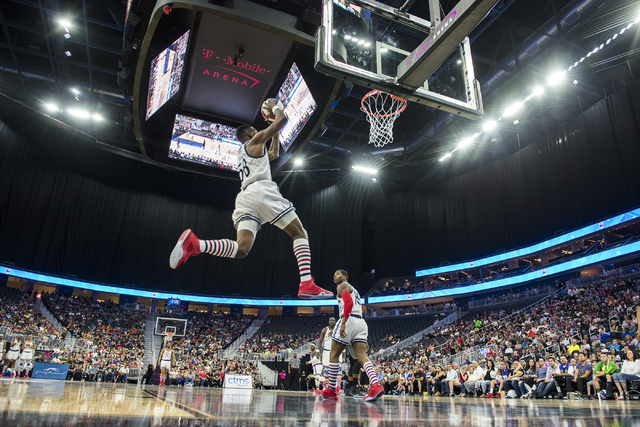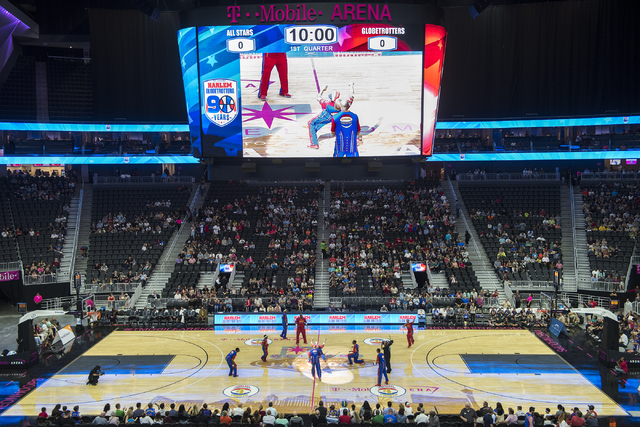 When it comes to hosting mega boxing cards, think of T-Mobile Arena as Rollie Massimino, only not the part about being one of the most despised figures in Las Vegas history.
The venue hasn't been around long enough to show potential warts, and we haven't unearthed secret side deals with any UNLV president from those running it.
But in terms of following historic success, T-Mobile is staring at a pretty steep climb.
The standard for college basketball success locally — one that has proven unreachable for all who came after Jerry Tarkanian, beginning with Massimino — always will be defined by 1972 to 1993.
Just as the biggest fights have occurred at the MGM Grand Garden the past decade.
The shift for such major boxing events from one MGM property to the next, from a short walk across Las Vegas Boulevard, begins today when heavily favored Canelo Alvarez meets Amir Khan for the World Boxing Council middleweight title at a catchweight of 155 pounds.
Go ahead and laugh at the proposed weight, because by the time Alvarez rehydrates, he could walk into the ring a light heavyweight.
Which explains why most are comparing Khan's chances at winning to those of Jerry Jones fighting Mark Davis for the NFL rights to Las Vegas.
"The venue, I believe, was made for boxing," Golden Boy Promotions president Oscar De La Hoya said. "The fact Canelo Alvarez and Amir Khan is the very first sporting event in the history of the arena is really a true honor."
It's not that much of one.
The arena, if anything, was built for hockey.
This also isn't the first sporting event in the venue that opened in April. That honor went to the Harlem Globetrotters.
But it's the next inevitable step — moving major cards into the town's sparkling new, state-of-the-art venue — and a needed one. The world is getting smaller, and the competition for hosting such events is global, meaning anything Las Vegas can do to renew its claim as the boxing capital of the world is a good thing for local revenue streams.
Tonight, with risers to fill gaps and ensure the best sight lines, with better technology to enhance the overall viewing experience, a torch is passed for major fights in Las Vegas.
"I would guess that the biggest and best boxing and (Ultimate Fighting Championship) cards will now be in the arena," said Dan Quinn, general manager of T-Mobile Arena. "We want to (design the layout for fights) so fans feel like they are right on top of the action."
When he arrived atop a tractor in May 2014 and scooped some ceremonial dirt onto a shovel for the groundbreaking of what now stands as T-Mobile Arena, Floyd Mayweather Jr. gave every impression he wanted to headline the venue's first boxing card. But then his ridiculously lucrative contract with Showtime expired, and Mayweather announced in September he was retiring with a 49-0 record.
Few believed it then and not many more do today, because it's inconceivable to think Mayweather wouldn't want to chase the riches of No. 50, never mind the idea his final fight across such a remarkable legacy would have come against … Andre Berto?
So until the predictable announcements arrive that Mayweather and Manny Pacquiao have had enough of this retirement business, Alvarez has every chance to be the face of boxing, a Mexican fighter with Hollywood looks and a devastating hook.
De La Hoya and his team did their best this week to manufacture a buzz that surprisingly seems lacking from a Cinco de Mayo card featuring a Mexican champion, talking as much about Donald Trump as how Khan might dispel the theory Alvarez is too big and powerful to beat.
Still, the moment isn't lost on the British fighter.
"I knew that one day I could fight in a major event like this," said Khan, 29. "I didn't think it would be this soon. Luckily, it happened now, during the peak of my career. To be the first major fight at the T-Mobile Arena is history on its own. People always talk about the first fight in any arena. And to win would be even more amazing."
There is nothing to suggest T-Mobile Arena can't place itself among the most recognizable of boxing venues, from the MGM Grand to Madison Square Garden to Araneta Coliseum to Boardwalk Hall and so on.
It just takes enough time and the best matchups.
De La Hoya knows as much as anyone else about how a fighter might be linked to certain venues, given a statue of the former 10-time world champion in six weight divisions is erected outside Staples Center in Los Angeles, where he fought Shane Mosley for the WBC welterweight title in June 2000 in the first boxing event at the arena.
De La Hoya lost by split decision.
"It actually worries me a bit (for Alvarez)," De La Hoya said. "We're excited. It's a brand new arena, but I can only think about me and Shane Mosley opening Staples and I lost. I can think about Julio Cesar Chavez opening up the MGM with Frankie Randall, and guess what? Chavez lost. Now with T-Mobile Arena, who knows.
"Call me superstitious, whatever it is. I genuinely am concerned."
Either way, be it an expected Alvarez victory or upset by Khan, a torch is passed tonight.
Little brother across the street sure left T-Mobile Arena a steep mountain to climb.
Ed Graney can be reached at egraney@reviewjournal.com or 702-383-4618. He can be a heard on "Seat and Ed" on Fox Sports 1340 from 2 p.m. to 4 p.m. Monday through Friday. On Twitter: @edgraney