Ten years later, memories of NBA All-Star Game in Las Vegas remain fresh
February 18, 2017 - 11:49 pm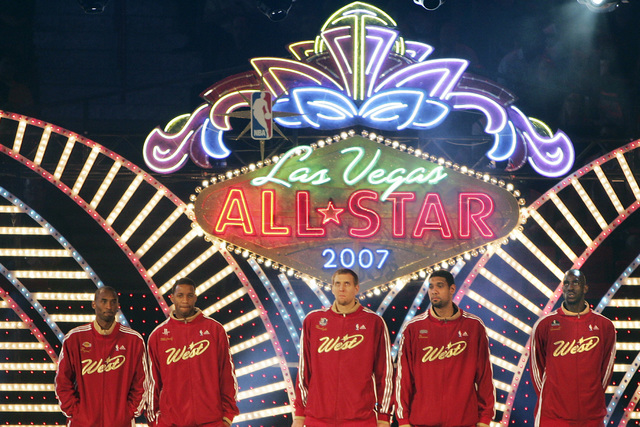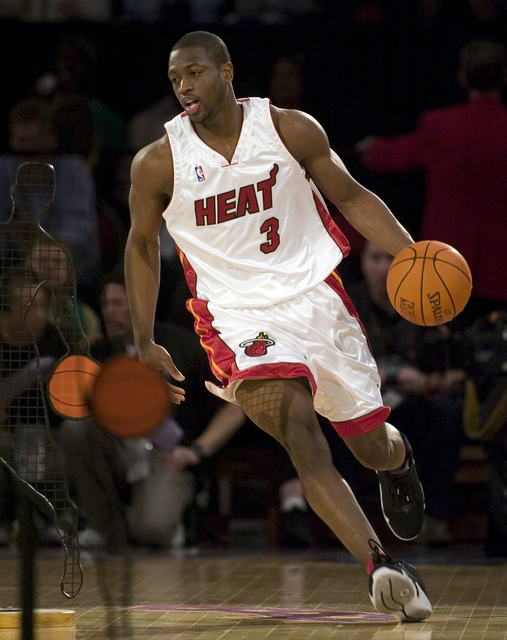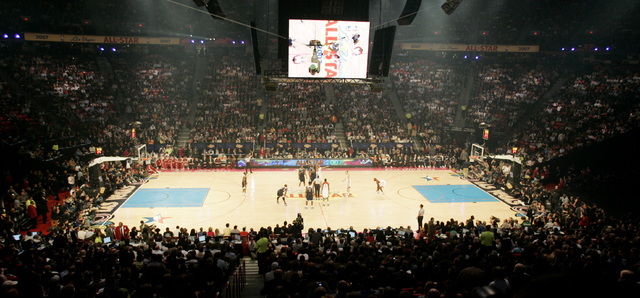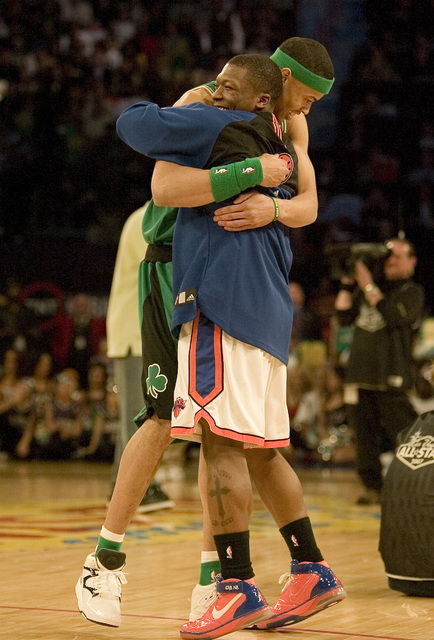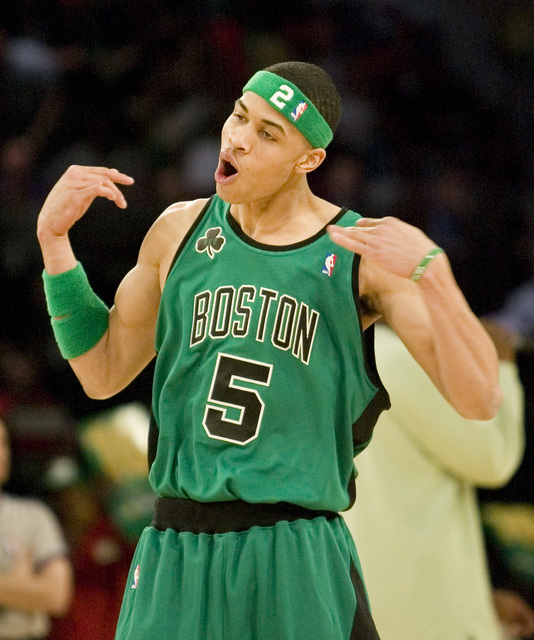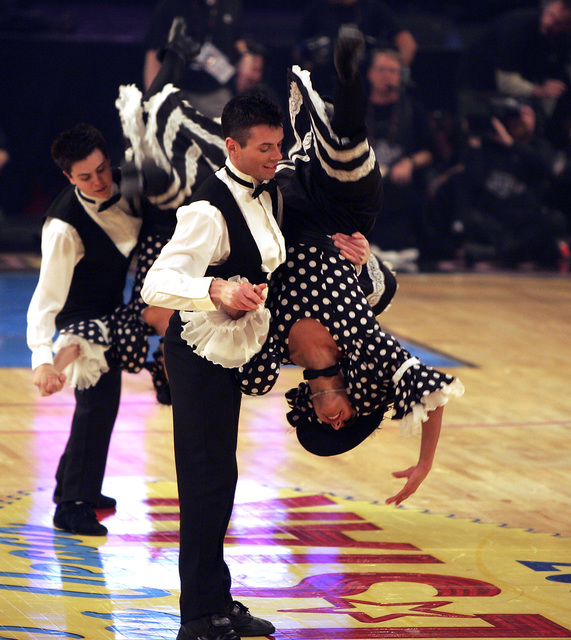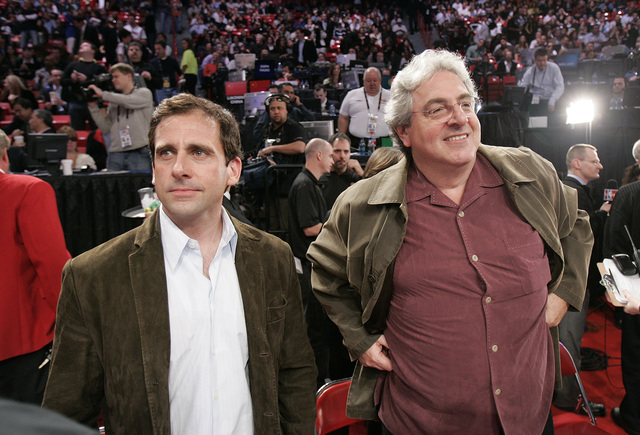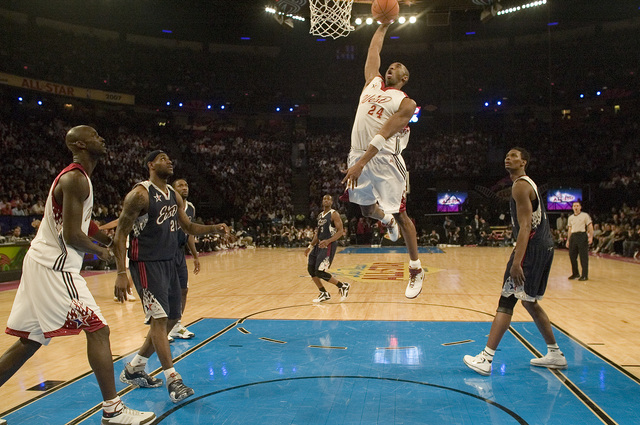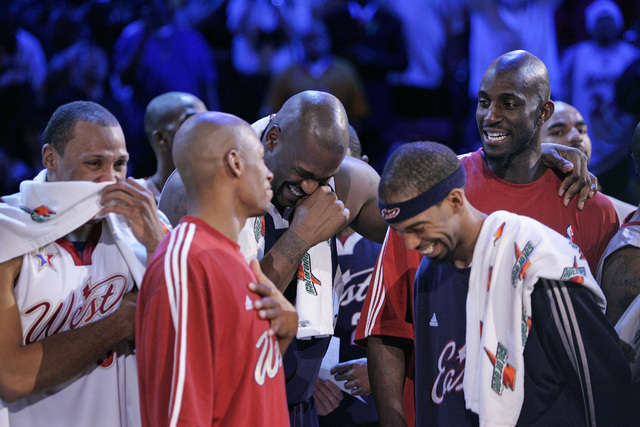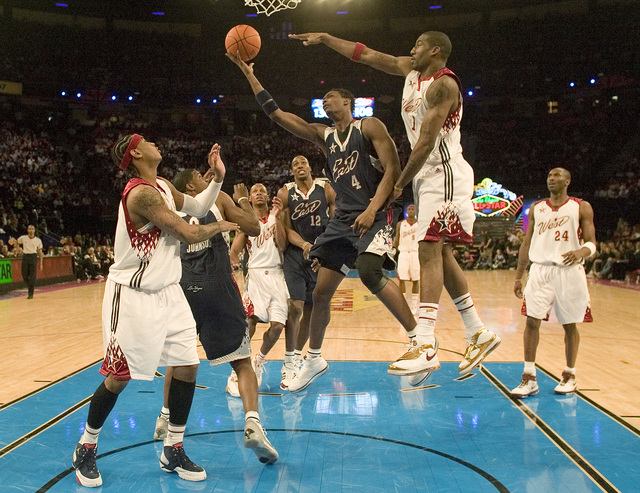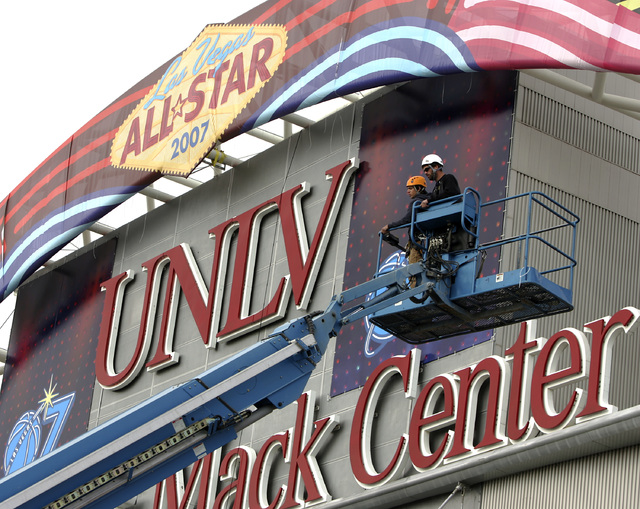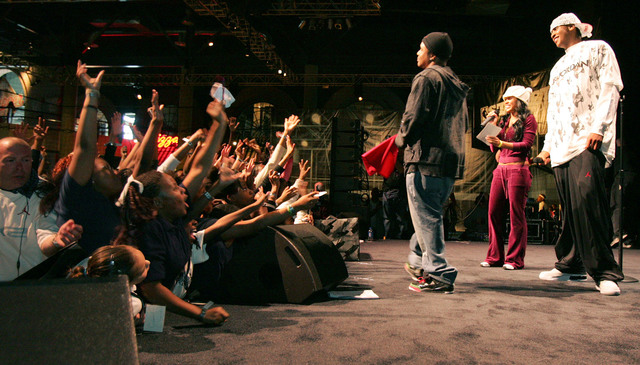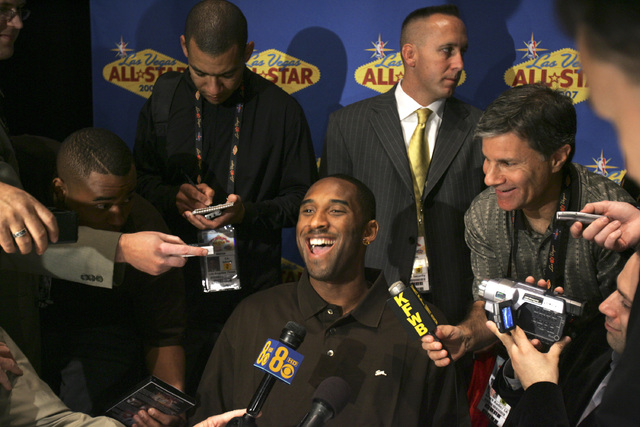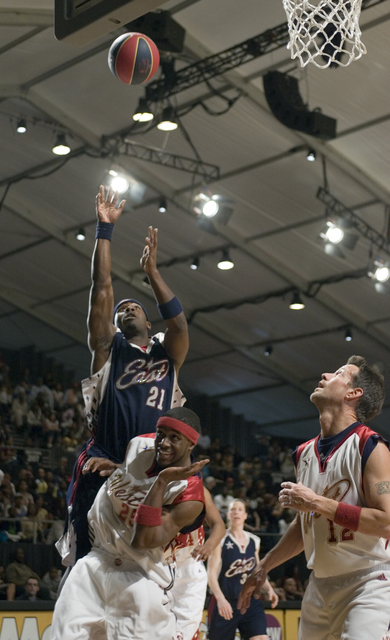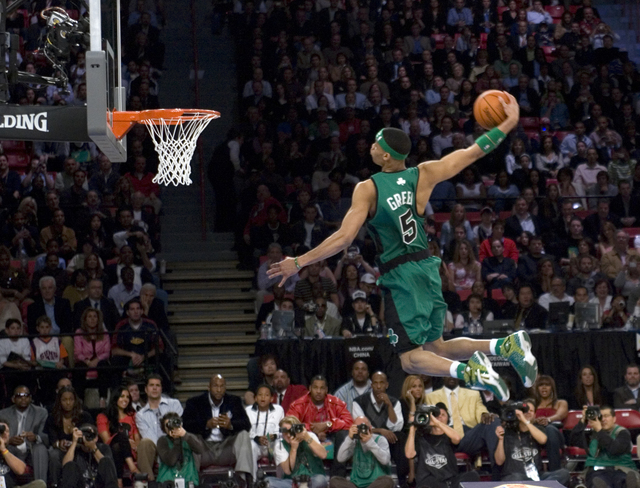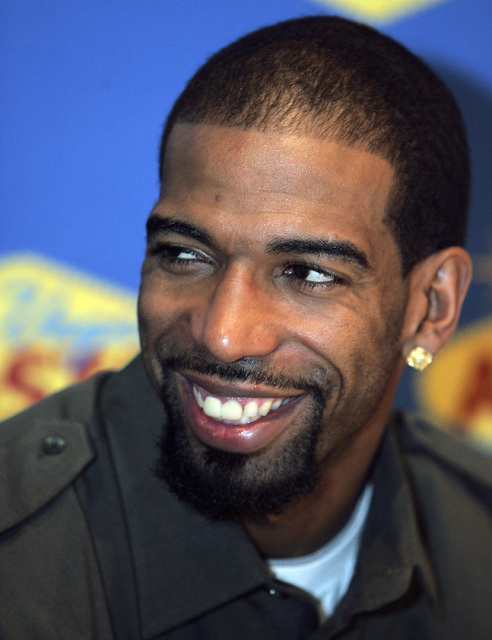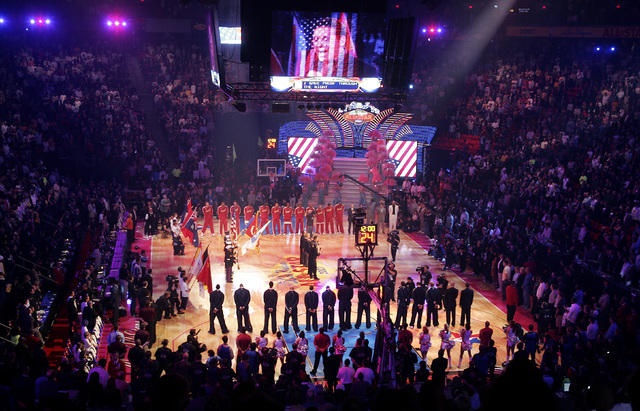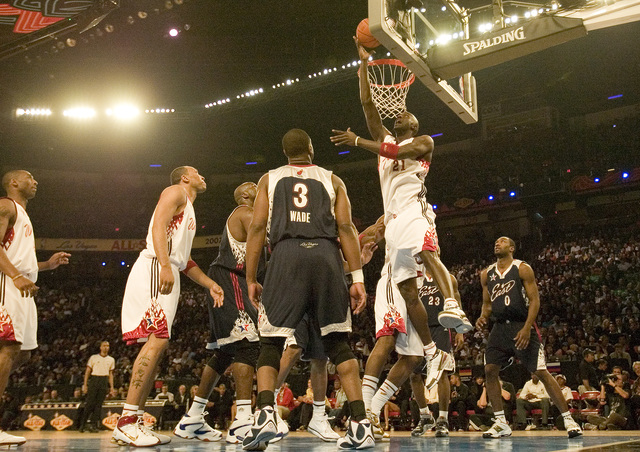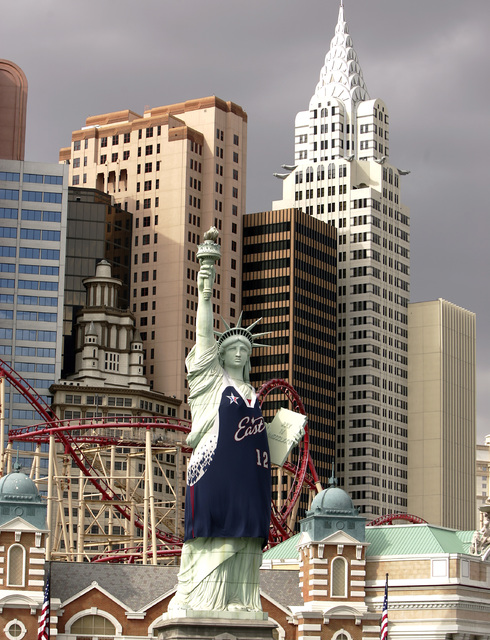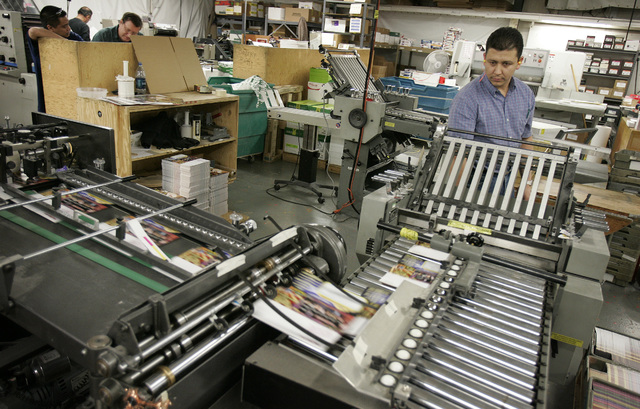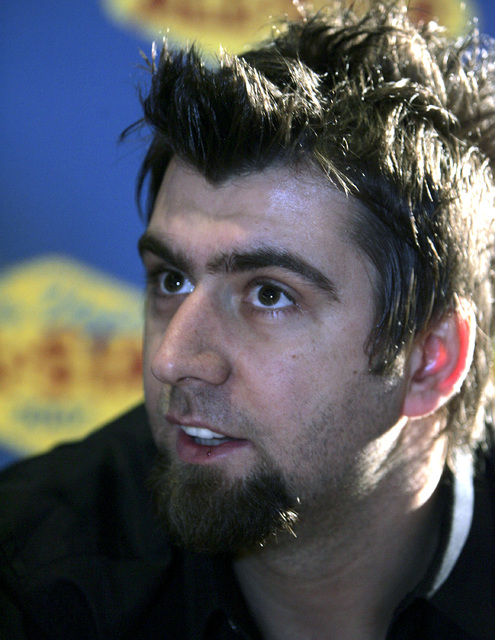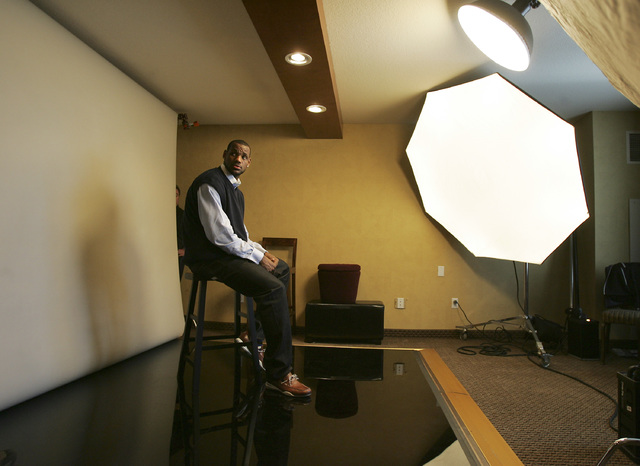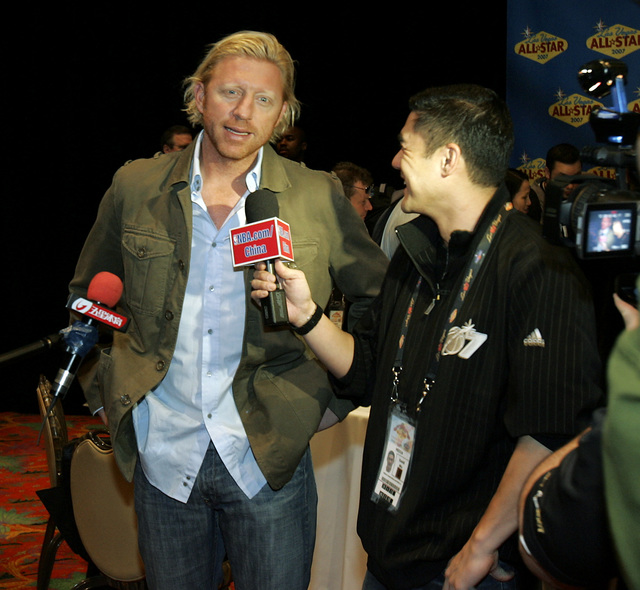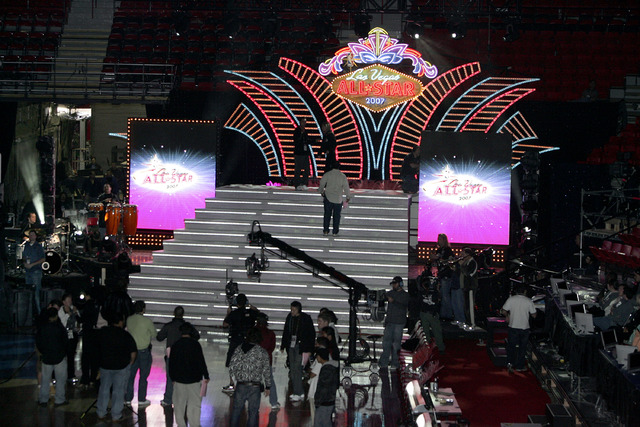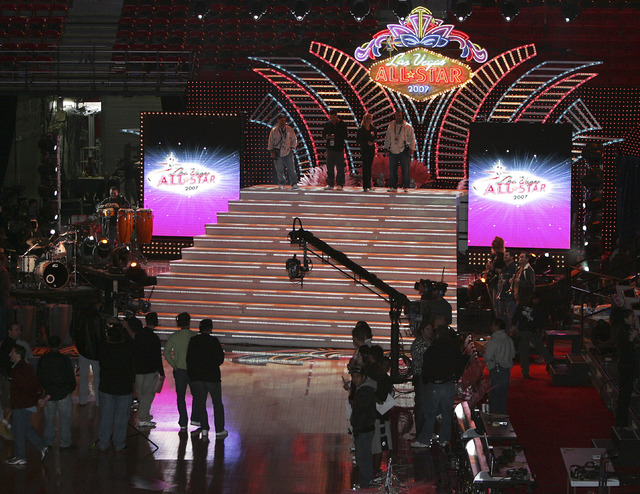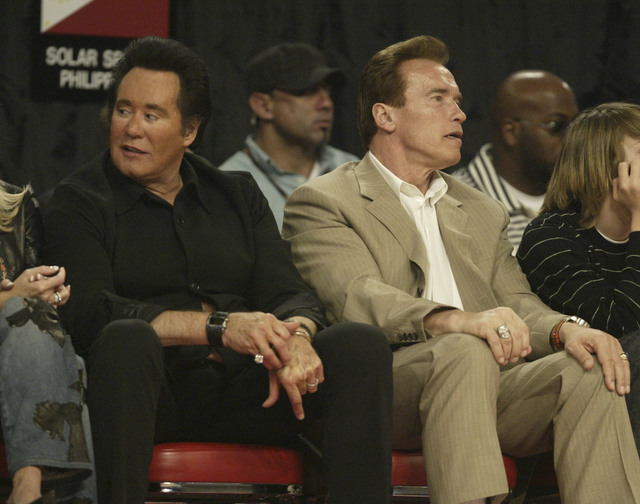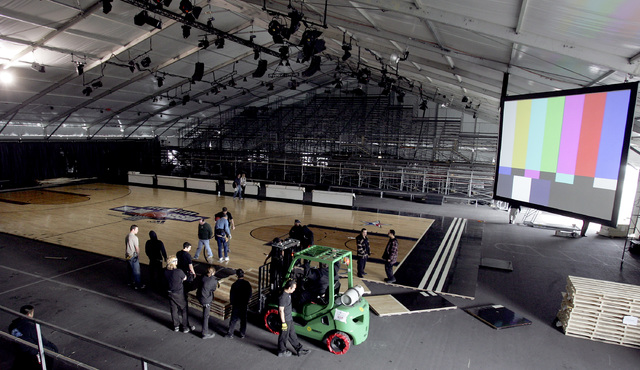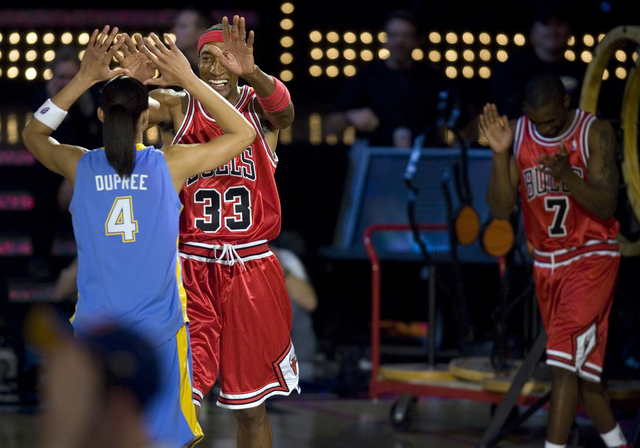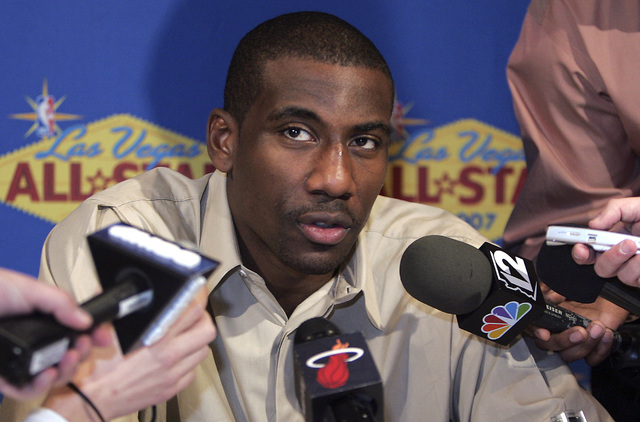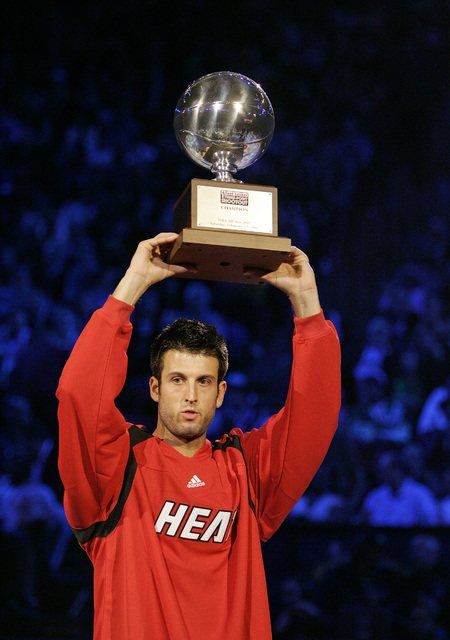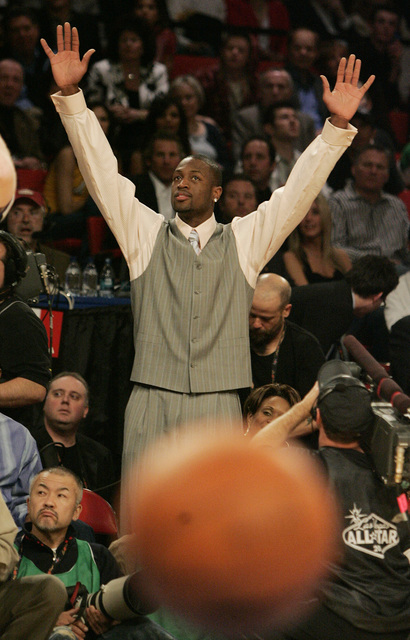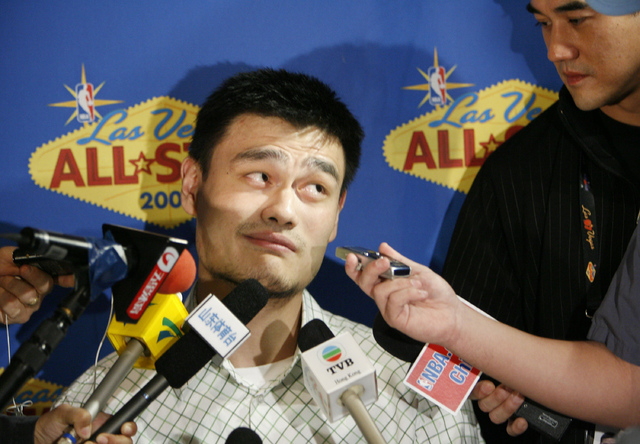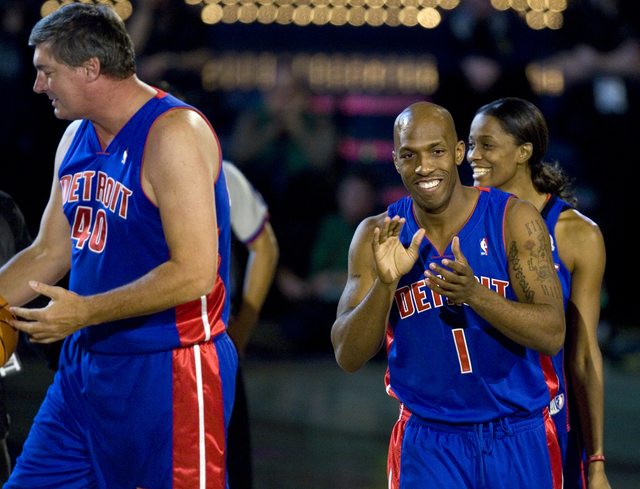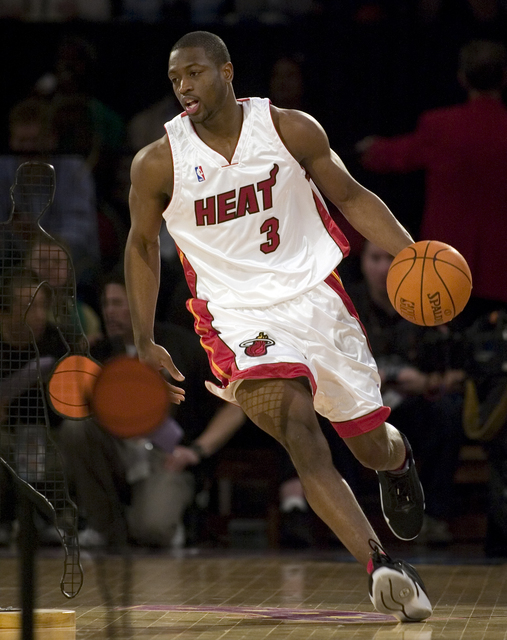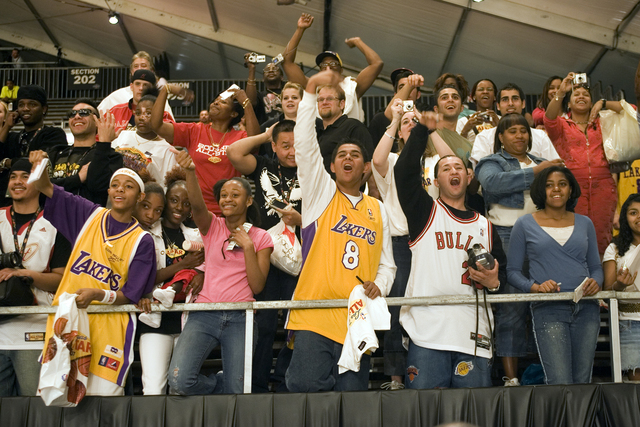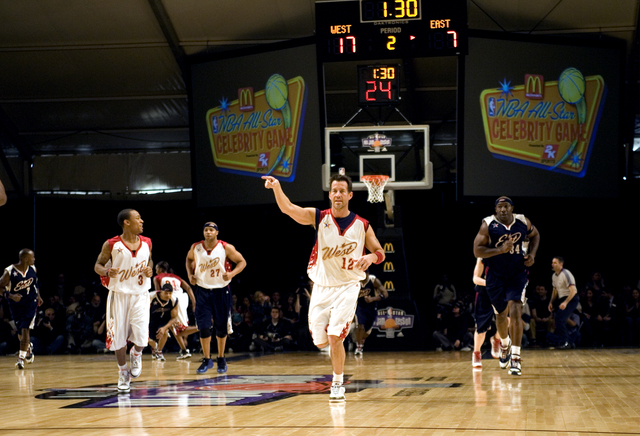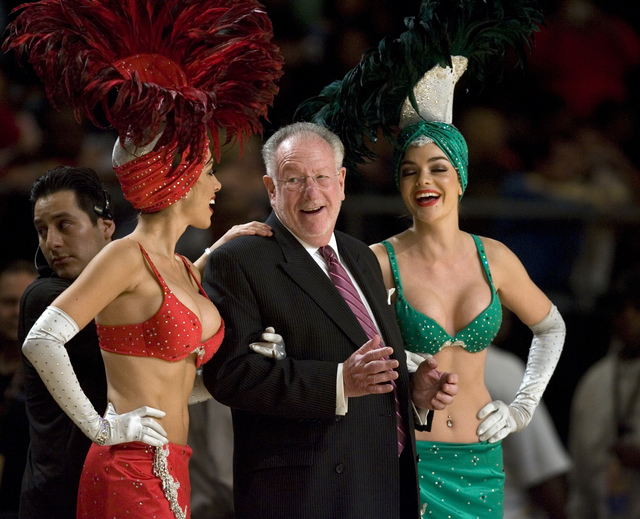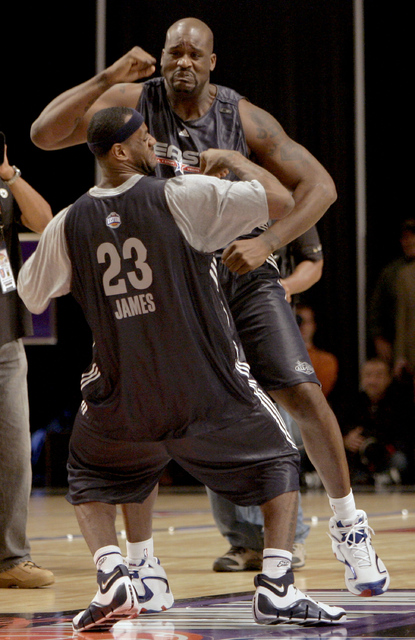 In the big picture, it was a way by which the mayor of Las Vegas enticed the NBA and its commissioner here so that serious discussions could commence about Southern Nevada potentially landing a franchise.
In the moment, it was about Charles Barkley kissing Dick Bavetta.
Not that there's anything wrong with that.
Ten years. Time might fly, but memories good and bad, amusing and ominous, fleeting and eternal, remain sewn into the fabric of a town that has evolved from the unmistakable stain that hosting the NBA All-Star Game in 2007 attached to its image.
Which, given its moniker is Sin City, didn't need any help with the whole crime and debauchery theme.
This year's All-Star Game tips off Sunday in New Orleans, but it was a decade ago this week when Las Vegas welcomed the world's best players for their annual midseason affair, the 56th such edition but first on a college campus and in a city without an NBA team.
You might think parts of the Thomas & Mack Center appear spruced up now with its $72.5 million renovation face-lift, but such wasn't the case back when Kobe Bryant was being named the game's Most Valuable Player and the week's biggest news came off the court, when bullets flying outside a strip club left one man paralyzed and two others injured.
Yep, that four-day party sure had its dark and tragic moments, and I'm not just talking about the fact most local fans were priced out of a game that saw the average ticket top $2,500.
There were also some really bad dudes walking the streets packing firearms.
"It's very important we make a great impression," then-Las Vegas Mayor Oscar Goodman said before all the festivities and misdeeds began. "It's not the most important thing in my life, but it's the most important thing in my sports life."
Well, at least the basketball part was good.
The week proved to be a division between sports and lawlessness, with one side producing some of the game's most entertaining and unforgettable moments in its history and the other shining a negative light on Las Vegas and its perceived unreadiness to land a major professional franchise.
I'm almost certain the West beat the East, or as certain as someone who spent much of the game staring at Eva Longoria could be.
Jason Kapono won the 3-point shooting contest, and Gerald Green leaped over a table on his final attempt to earn a perfect score and be crowned slam dunk champion. Prince sat courtside next to Longoria, who wore a black top and shorts with sunglasses resting on her head (enter columnist creep mode here).
From the world of not-surprising-in-the-least, Christina Aguilera's halftime show on Sunday was amazing.
But little basketball-wise topped Saturday night, when Barkley, a retired 44-year-old player, raced Bavetta, then 67 and who would retire in 2014 after serving 39 years as an NBA official, 3½ times up and down the court.
Barkley won, backpedaling across the finish line before falling down backward, then planted a smooch on the lips of his elder opponent.
One of the week's unsung heroes was Daren Libonati, then director of the Thomas & Mack, a structure that fell 400,000 or so square feet short for the staging an All-Star Game normally demands.
But they made it work. The lighting guys. The sound guys. The production guys. The visual and special effects guys. The decoration guys. The guys out back in 60 trailers, each stretching nearly 40 feet.
Libonati had a lot of guys working their tails off to create space that didn't exist, ripping up 150 rows of seats from their original concrete bolts and hanging more cable than Cox uses in a year while mounting nearly 70 cameras to catch every frame of any dunk.
The problem for Las Vegas were other guys.
The bad guys.
The unofficial count of arrests over the weekend came in just over 400, with stories circulating up and down the Strip about a body falling from the top of a casino parking ramp to patrons running out on cab fares and restaurant bills to the most publicized occurrence of all: A member of an entourage with NFL player Adam "Pacman" Jones opened fire outside Minxx Gentleman's Club and Lounge, striking bouncer Tommy Urbanski and paralyzing him from the waist down.
It all left what many believed would be an indelible blemish in regards to Las Vegas landing a professional sports team, but such thoughts were finally erased when the NHL awarded the city an expansion franchise last year, and the Golden Knights are set to open in October.
There is also, of course, the Raiders-to-Las-Vegas storyline playing out.
Ten years after cultures clashed and the town wondered if it could shake its reputation as one of a taboo for pro sports, Las Vegas might soon play host to two such franchises.
That doesn't include the NBA, but unlike in 2007, there now exists a state-of-the-art facility in T-Mobile Arena that was lacking when then-commissioner David Stern addressed the possibility of a team making Las Vegas home. Never say never on a franchise eventually landing here.
Of course, that was also the week Stern admonished local sports radio host Paul Howard for asking whether the commissioner was more worried about fans betting on games or the potential of a points-shaving scandal.
"I'm not worried about games being fixed, and I'm surprised you asked the question," Stern replied.
Five months later, an FBI investigation into then-referee Tim Donaghy found he placed bets on games and provided tips to mob informants who also wagered on them.
Which means a decade ago this week, even David Stern produced mixed results.
Contact columnist Ed Graney at egraney@reviewjournal.com or 702-383-4618. He can be a heard on "Seat and Ed" on Fox Sports 1340 from 2 to 4 p.m. Monday through Friday. Follow @edgraney on Twitter.