Ten years later, Tiger's impact immeasurable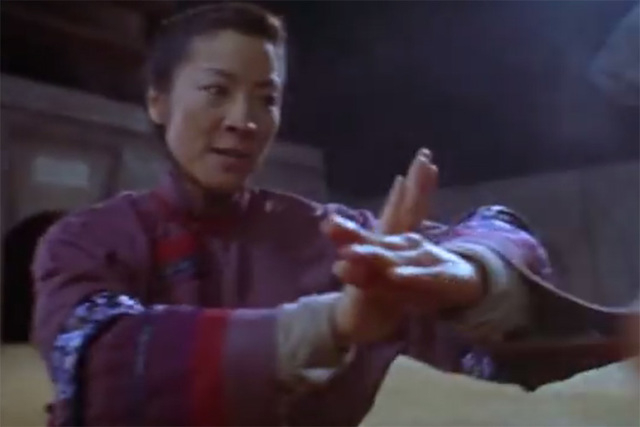 AUGUSTA, Ga. — Lift one arm high above your head and trace with a finger an imaginary T. That's for Tiger Woods. Lift the arm chest-high and trace a P. That's for Phil Mickelson. Lower the arm below your waist and trace an E. That's for everyone else.
That's the pecking order 10 years of golf has produced.
The part about a strong minority presence still has a ways to go.
The story here this week is about change, about where golf was and where it now exists since the moment Woods won his first major championship in 1997, since he stood on the 18th green a Masters winner by an incomprehensible 12 strokes, since the color of his face defined a far greater significance than any green jacket on his back.
So much is different now for the man and this event. He's older, wiser, unbelievably better. He is married and expecting a child. He plays this week chasing a fifth Masters title and 13th major. The debate about who is history's greatest player long has been limited to himself and Jack Nicklaus.
The course looks nothing like it did in 1997, and it's all because of Woods. Even in a place where tradition is as treasured as countless memorable shots (you can start with Gene Sarazen's double eagle on No. 15 in 1935 and go from there) to the simplicity of pimento cheese sandwiches for lunch, alterations have consistently been created to level the challenge between that imaginary T and the field.
Augusta is much longer. There is actual rough. More and more trees have been strategically placed along fairways. You don't show up anymore thinking only birdies and eagles. Woods won in 1997 with a staggering 18 under par. Anyone who shoots in the range of 8 under this week probably will find himself in the final grouping come Sunday.
"I guess," Woods said jokingly, "it's all my fault."
The good that has come from his dominance over the decade is witnessed through a foundation that has raised millions of dollars to enhance learning for children, but the diversity most imagined would touch golf once his stature continued to grow never has really transpired.
Example: Woods, still the symbol of hope for so many, is the only black player on the tour.
"It's still way too early," he said. "The best way to describe it is a pyramid effect. The bigger the base you have, the better chance somebody can get to the top. But of the clinics I do now, kids golfing are younger, bigger, more athletic. They are former baseball and football and basketball players. That was not the case when I was playing junior golf. Golf was looked on as a wussy sport and no one played it. But guys are starting to see it differently … You know, in 15 or 20 years, you'll probably see a (big difference)."
He is like Michael Jordan in that he often has avoided commenting on controversial issues, which is sad when you consider his prominence is such that Duke University recently hosted a symposium on Woods' social impact. A man this intelligent and worldly could only improve the discussion of those topics that cause many to run for the cover of silence, or did you miss that little controversy here a few years back involving Martha Burk's failed crusade at opening the doors of Augusta membership to women?
But it's of little worry to those who compete against Woods what he says off the course, because he has done too much for them on it. The prize money is famously fatter because of him. Television ratings soar for events in which he competes. Golf matters to a mainstream audience that couldn't have cared less before his arrival.
"I don't think I could have ever imagined the impact Tiger would have, but I am a huge benefactor of it and appreciative of it," said Mickelson, who even as the defending champion here has taken a back seat to Woods' 10-year moment. "The types of dollars we're playing for now are unfathomable to me 10 years ago before he came out."
Much has changed during the Decade of Tiger.
Want to know what hasn't?
"When it's time to tee off here," Woods said, "it's about placing the ball down the left side, giving myself an angle, get away from the bunker, place it on the green side so I have an uphill putt. That's it. Before that, soak it all in, play the practice round, talk to all the guys. But when it's time to play, it's time to play. You go get the job done."
There was no one like him 10 years ago.
There still isn't.
There may never be.
Ed Graney can be reached at 383-4618 or egraney@reviewjournal.com.
ED GRANEYMORE COLUMNS