Tragedy to triumph: How a team like the Knights can help save a city
Updated May 23, 2018 - 7:44 pm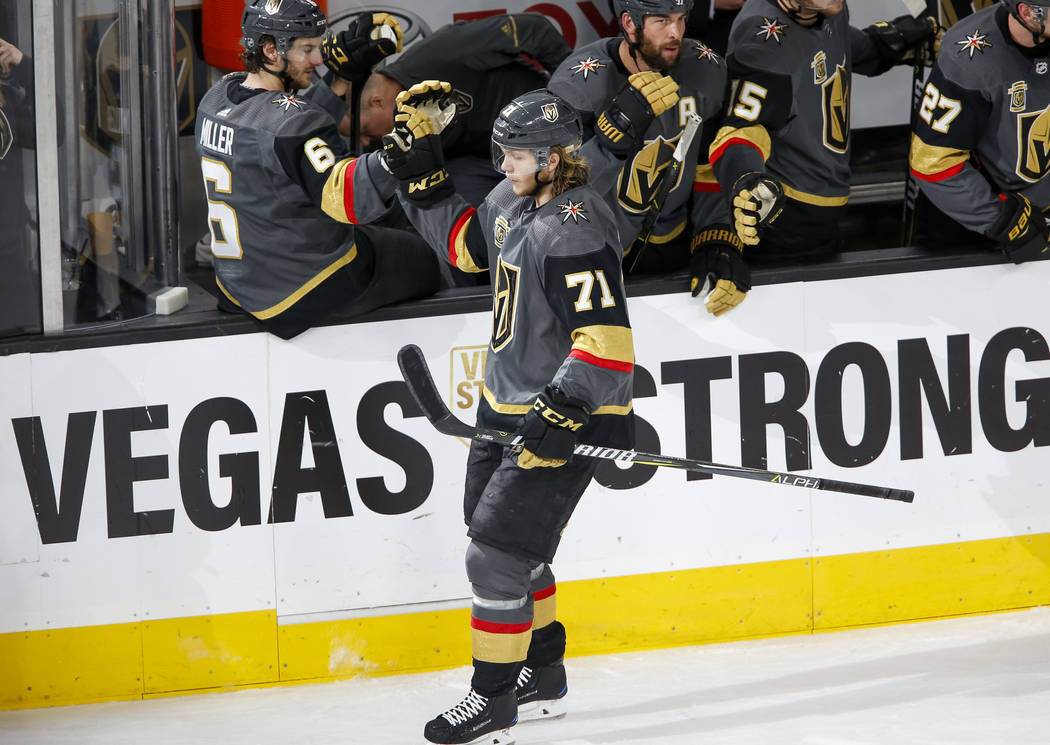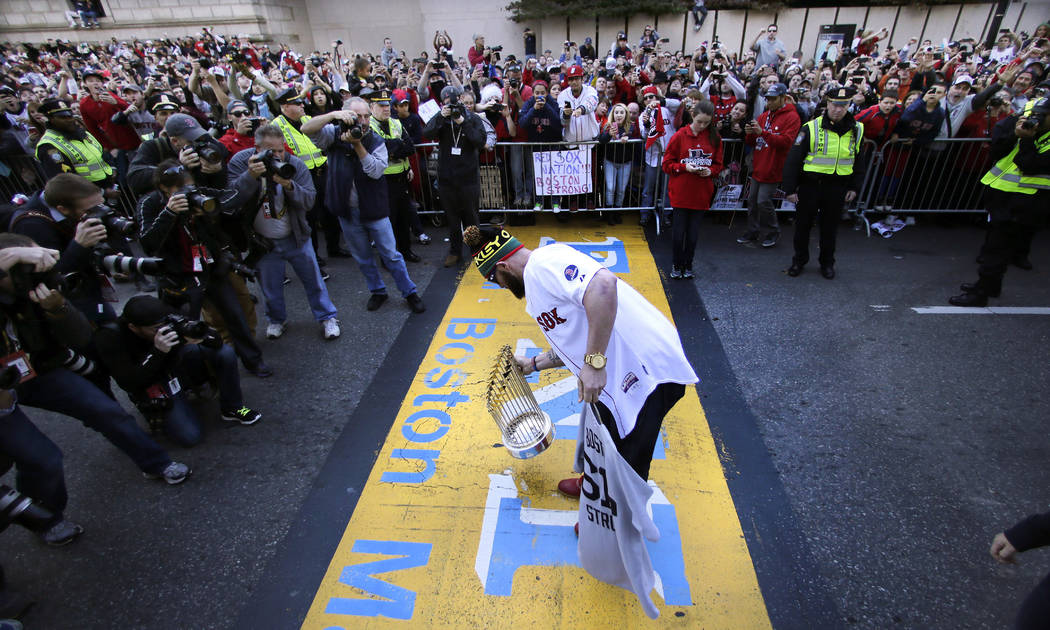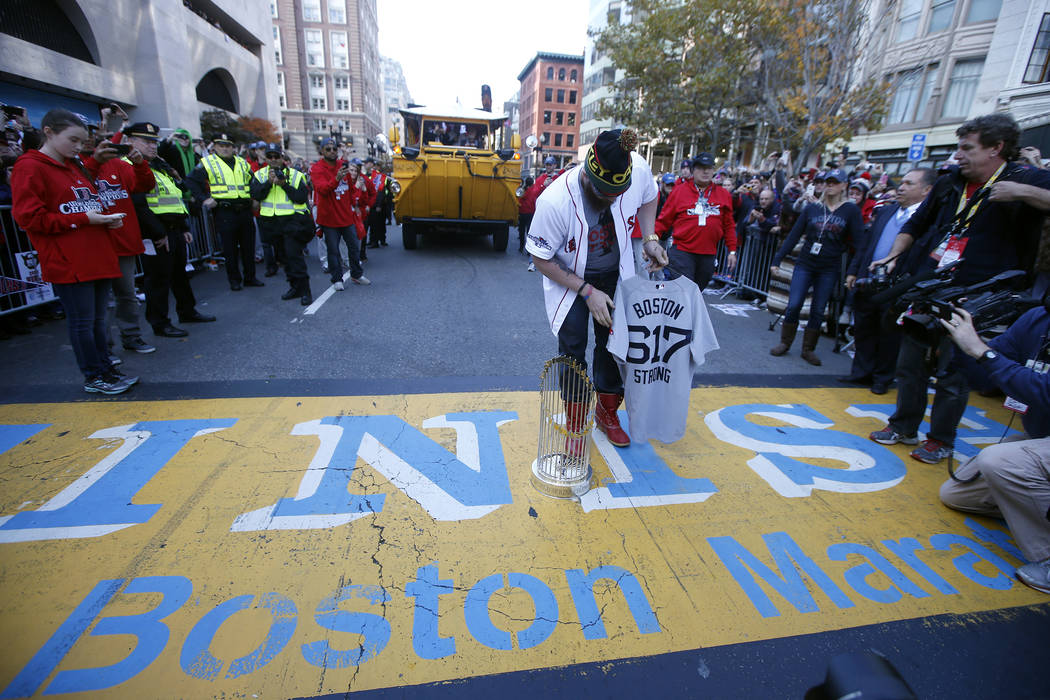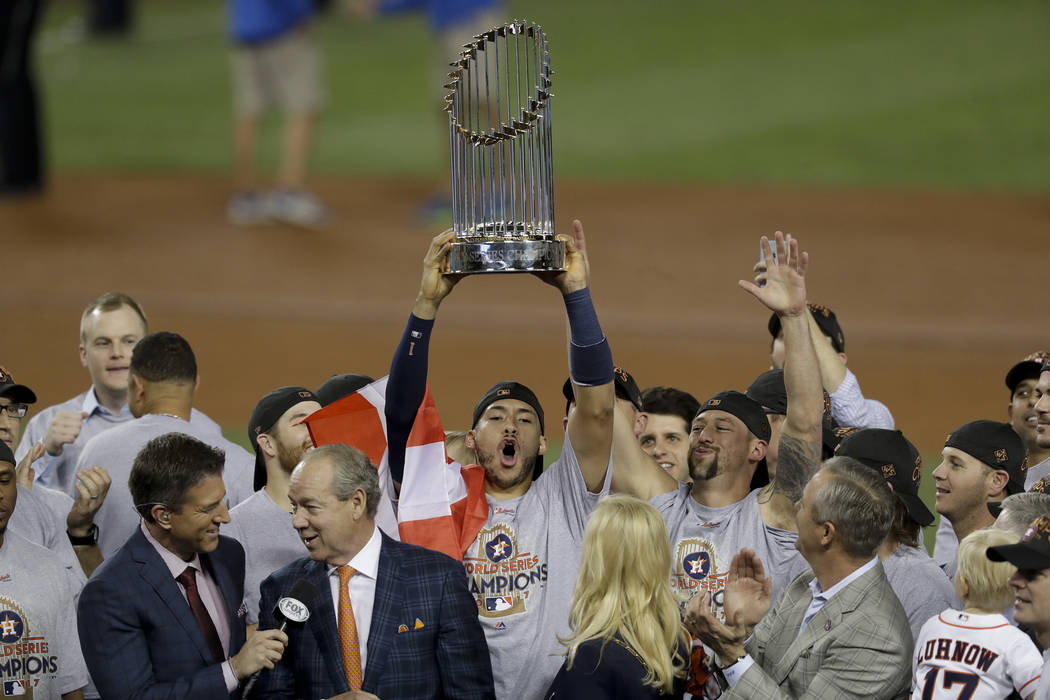 Sport has answered tragedy with triumph over and over, because nothing stresses a community like having to recover from bombs or a mass shooting or natural disaster.
And nothing can emerge as a beacon of hope like the simplicity of a winning team.
It seems such a simple word — strong — but it was a point of focus after 9/11, after a Category 5 hurricane caused catastrophic damage to New Orleans, after two brothers detonated homemade explosives during the Boston Marathon, after ruinous floods washed over Houston.
After such massive death and destruction and devastation.
Las Vegas also knows well such calamity, and a certain group of hockey players have aided in its healing.
The city has a Stanley Cup finalist in the Golden Knights, who open play against the Washington Capitals in the best-of-seven championship series Monday. A magical season-long journey will reach its final and most historic spot for an NHL expansion team beloved by a town it has both entertained and, in a very impassioned manner, helped rescue from unfathomable pain.
In the hours and days after the Route 91 Harvest festival shooting, which killed 58 people and injured hundreds, Steve Sisolak led the efforts of establishing a victim's fund. Yet the Clark County commissioner — and, really, anyone intimately involved with aiding those most grieving — couldn't have forecast how the Knights would play such a pivotal role in the process.
Who in the world could have known?
"The Knights and Raiders were two of the first organizations who contacted us with sizable, five-figure donations," Sisolak said. "And then the Knights were there at the command center, hours and hours signing autographs and taking pictures and talking with first responders. And then they were at the hospitals doing all the same things with patients and family members. All things they never had to do.
"They hadn't even played a game here yet. They were new to the city, a bunch of guys who were rejected by their previous teams, but there they were, giving this city a sense of pride in a terrible time. I have often said that Bill Foley owns the team, but it belongs to us. It's our team, and it was a special gift that offered this community an escape and diversion from all the sadness. And they will never be forgotten because of it."
Pattern of triumph
It is the sort of tale that has been told in other cities when disaster strikes, or don't you remember Derek Jeter rounding the bases after a walk-off home run in Game 4 of the World Series in 2001 with his hand in the air, a symbol of hope for the entire nation in the wake of the 9/11 terrorist attacks?
The Yankees would lose the series to Arizona in seven games, but more than anything, New Yorkers were able to escape the tears and sorrow for a bit through the clarity of baseball.
It was the same in New Orleans following Hurricane Katrina, when the Superdome was converted into a refuge for those who lost everything. Four years later, with the town still reeling, the faithful watched their Saints win the Super Bowl.
It was the same in Boston following the marathon bombings in 2013, when the Red Sox would win the World Series and the Bruins would advance to the Stanley Cup Final.
It was the same last year, when historic flooding from Hurricane Harvey hit Houston, streets were turned into waterways and thousands were displaced. A few months later the Astros beat the Dodgers in Game 7 of the World Series.
Golden Knights' character
Eric Tosi has witnessed such truths play out twice. Born and raised in Beverly, Mass., he was a member of the Boston Bruins communications staff when the marathon bombings occurred, and now he is vice president of communications and content for the Knights.
He has seen firsthand how a team can alter the path of a town besieged by heartache and loss.
"The two situations are very similar," Tosi said. "They both demonstrated the power and positive impact sports teams can have on a community going through tough times, being a real source of pride for a city. People in Boston will remember those teams stepping forward after (the bombing) for the rest of their lives.
"It's the same in Las Vegas. It wasn't something our organization asked of the players. They did it all on their own. They knew it was the right thing to do. It speaks to their character. They wanted to do whatever they could to help this city. Sometimes, what might seem like small things or gestures mean a lot to those most affected. That has been the (Knights) approach from the beginning — do whatever we can do."
Actions speak loudly
It was after the bombings in Boston when Red Sox star David Ortiz addressed the crowd at Fenway Park with these words: "This is our (expletive) city, and nobody's going to dictate our freedom. Stay strong." #BostonStrong
It was last year when the Astros logo and the word strong was part of the team's playoff uniform. #HoustonStrong
It was Oct. 10 when Knights defenseman Deryk Engelland stood on the ice at T-Mobile Arena and offered a 58-word speech honoring the 58 dead and those first responders who joined the Vegas team that night at the first home game in its history.
"We are," Engelland concluded, "Vegas Strong."
On Monday the Knights, a 500-1 shot when the season began, will begin a series where it needs four wins to claim the Stanley Cup.
Once again, a team has lifted the spirits of a broken town and become that beacon of hope amid such incredible adversity.
Once again, sport has answered tragedy with triumph.
More Golden Knights: Follow all of our Golden Knights coverage online at reviewjournal.com/GoldenKnights and @HockeyinVegas on Twitter.
Contact columnist Ed Graney at egraney@reviewjournal.com or 702-383-4618. He can be heard on "The Press Box," ESPN Radio 100.9 FM and 1100 AM, from 11 a.m. to 2 p.m. Monday through Friday. Follow @edgraney on Twitter.