Undisciplined Knights show little fight in loss to Oilers
Updated May 7, 2023 - 7:51 am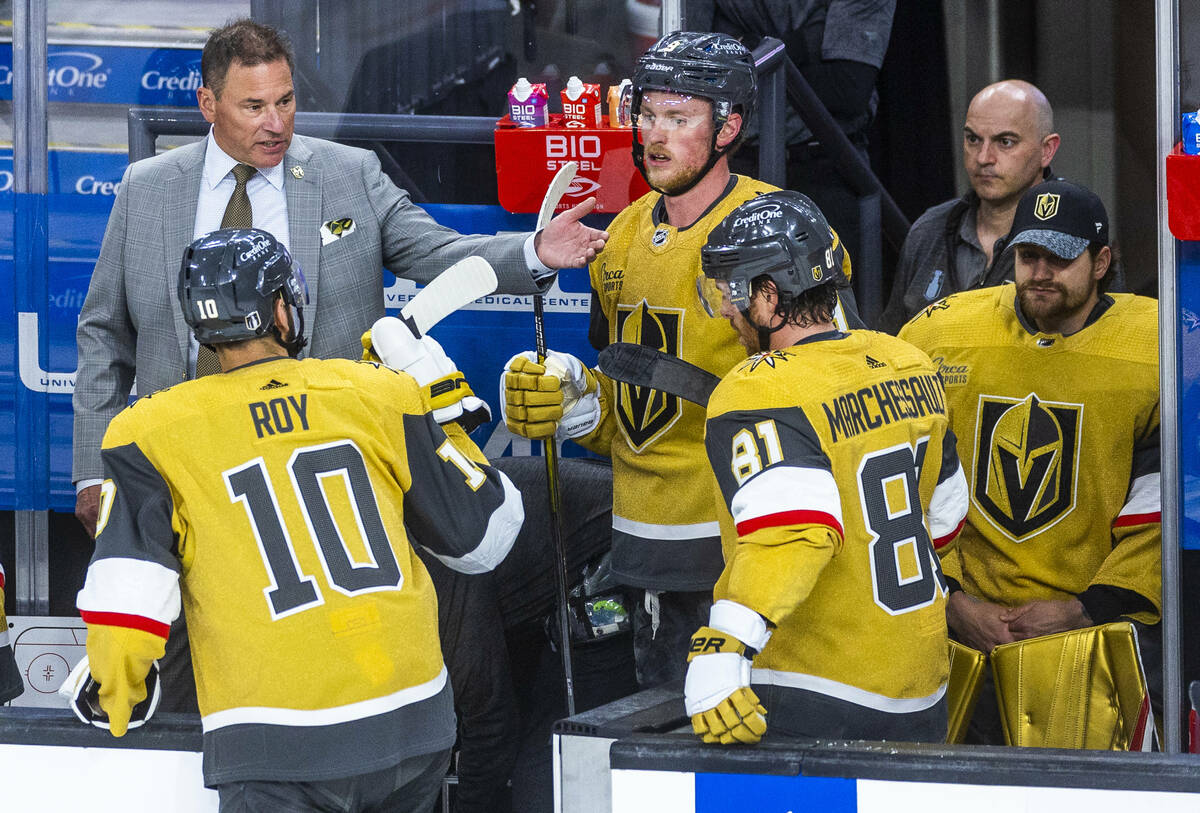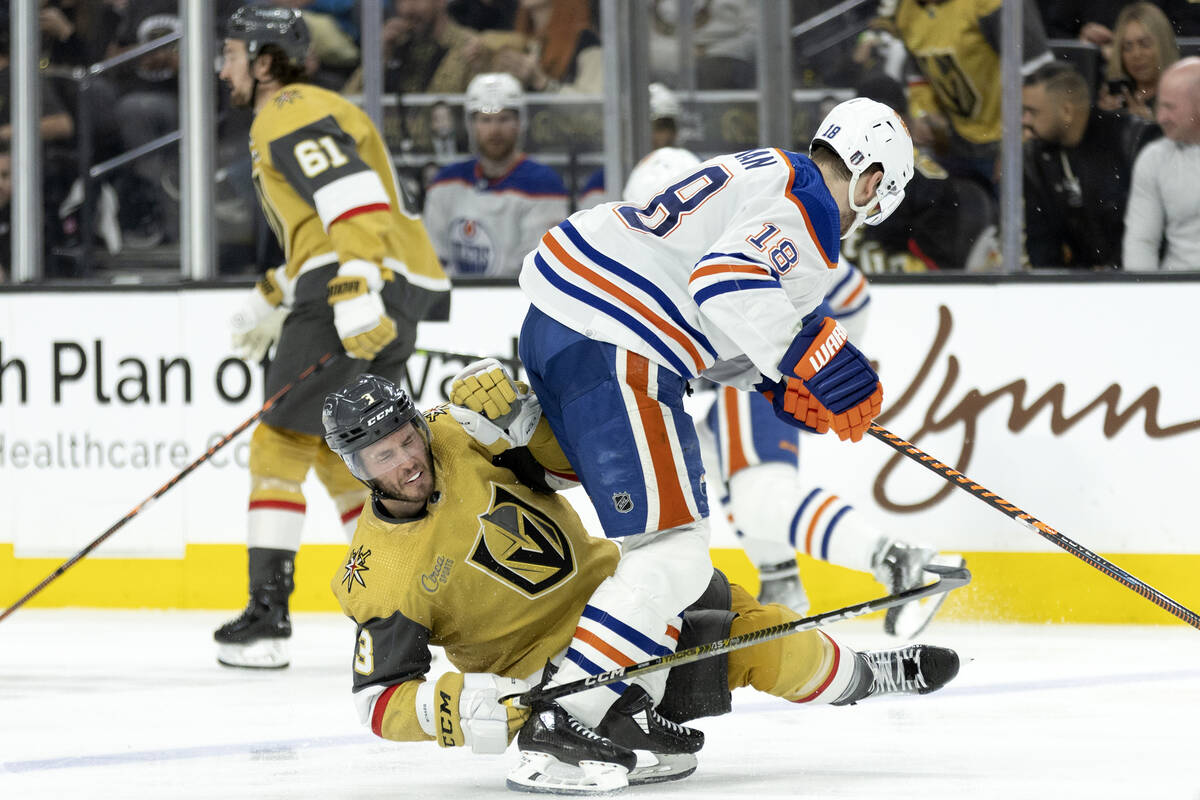 Golden Knights coach Bruce Cassidy has said that if you give the Edmonton Oilers one power play a period, you're competing at a fairly disciplined level of hockey.
His side forgot that theory Saturday.
And paid for it big time.
The Knights got down early, and for it suffered a Game 2 loss to the Oilers in this best-of-seven series, with a final score of 5-1 before 18,504 at T-Mobile Arena.
The series is now tied at a game apiece.
It's not difficult to understand why.
Put it this way: After one period, the Oilers had four goals and the Knights four shots. Ouch is right.
Not very special
Edmonton had five power plays through two periods and converted on three of them. They also had a ridiculously good short-handed breakaway goal from Connor McDavid.
Special teams, they weren't for the Knights.
"It wasn't our best game, obviously," captain Mark Stone said. "You start chasing, and that's tough. Not a lot of positives. Have to flush it quickly and move on. But the series is 1-1. We just need to regroup and come back."
It was everything the Knights said couldn't happen in a game against the Oilers.
Everything you practice against, everything you prepare not to occur.
And it all did.
If you can't stay out of the box when the Oilers are on the other side, the chance at success is going to dwindle with each passing moment. Each power-play score.
Cassidy was disappointed with many things, but none more than this: His team just didn't compete well enough. It didn't play together well enough. Its spirit wasn't near Game 1 of the series or against Winnipeg in the previous one.
His other thoughts: The Knights didn't possess the puck much against such a high-scoring team. They lost the races and battles time and again. The Oilers were far faster and more involved from puck drop. Looked like much fresher legs.
You can't sit back and defend Edmonton all night. You can't let the Oilers continue to attack.
Know this: The deficit wasn't entirely on Knights goalie Laurent Brossoit. Save a second goal from McDavid — via the power play to make the score 5-0 — few of those tallied by the Oilers weren't of Brossoit's doing. The score could have been worse early if not for some timely saves. Those in front of him weren't good.
It made sense, however, to pull Brossoit for Adin Hill to begin the third period. The latter hadn't played since March 7. It's smart to get him some time depending on how the series might progress.
It was an atypical start time of 4:15 p.m., something Cassidy was asked about beforehand.
"You play the schedule that's in front of you," he said. "We'll know if we come out flat or if they come out flat. I don't anticipate that happening — the temperature tends to go up as a series goes along."
Oh, one team came out flat is right.
And the other took full advantage.
And so now things switch to Edmonton for Games 3 and 4 on Monday and Wednesday, the Oilers having secured a split they likely desired upon arriving in Las Vegas.
The Knights pushed back some in the third. Not near enough.
Fighting it out
Frustration boiled over throughout with several fights/skirmishes. A total of 28 penalties were assessed. Might be a sign of things to come. There were eight players left on the Knights' bench as time expired.
Maybe it will spark a little something in them.
They definitely didn't have much of one Saturday.
They fought a lot. They just had no fight in them.
"They were a lot better than us," Cassidy said. "They were ready to play and we weren't for whatever reason. … We never found our game.
"Give them credit. Better than us. Hungrier than us. Converted better. That's it."
That's all.
Ed Graney is a Sigma Delta Chi Award winner for sports column writing and be reached at egraney@reviewjournal.com. He can be heard on "The Press Box," ESPN Radio 100.9 FM and 1100 AM, from 7 to 10 a.m. Monday through Friday. Follow @edgraney on Twitter.