UNLV's defense needs to change its Groundhog Day personality
Updated July 25, 2018 - 6:41 pm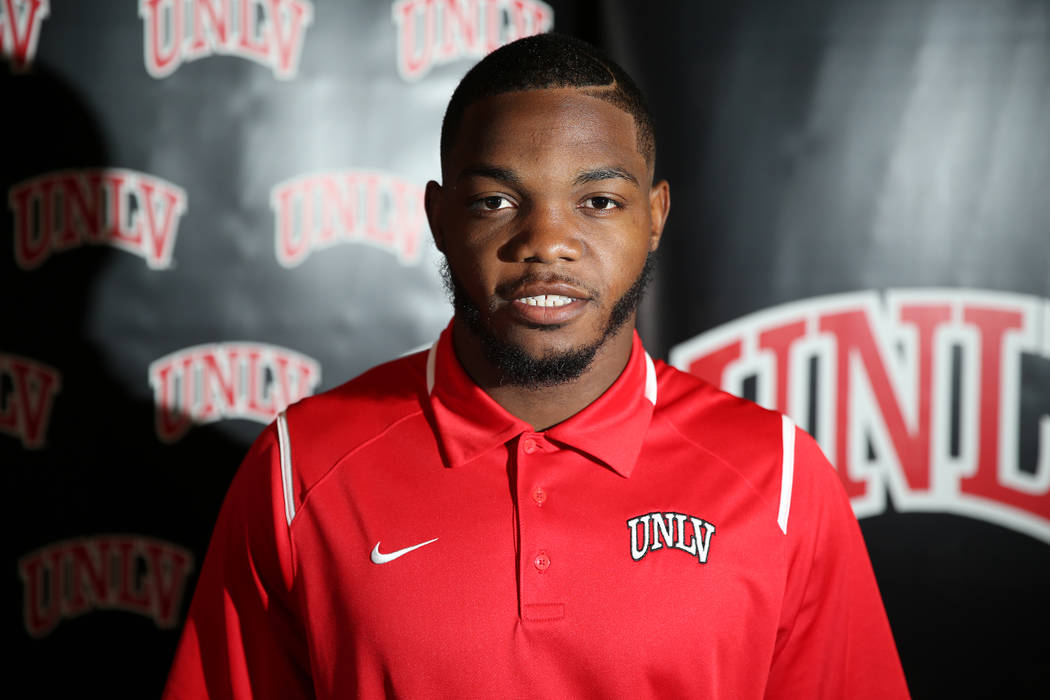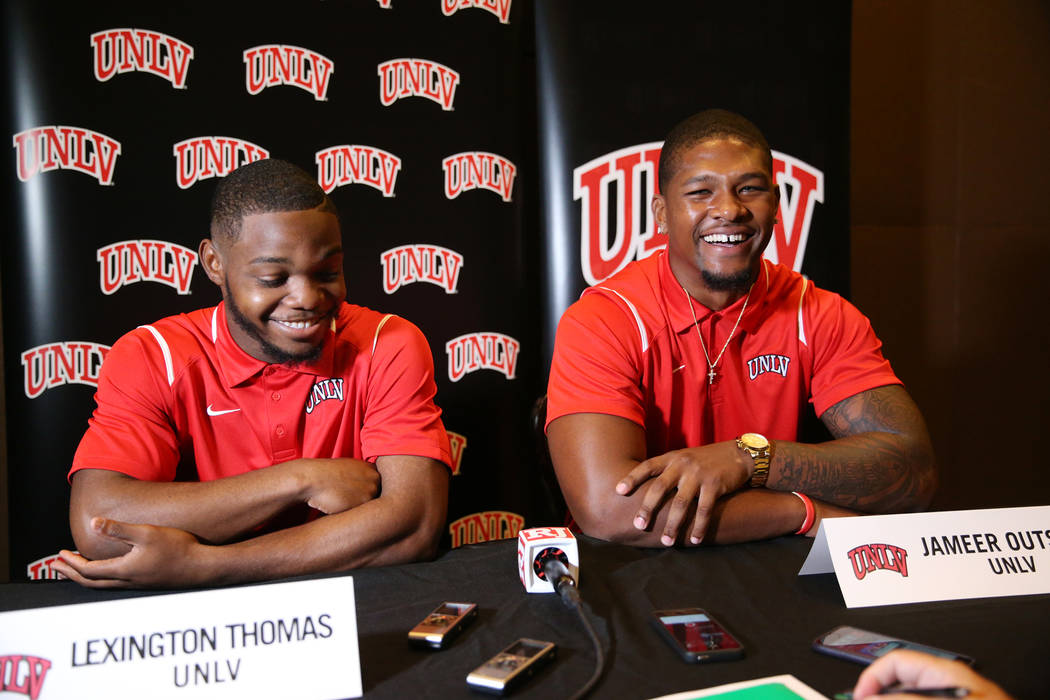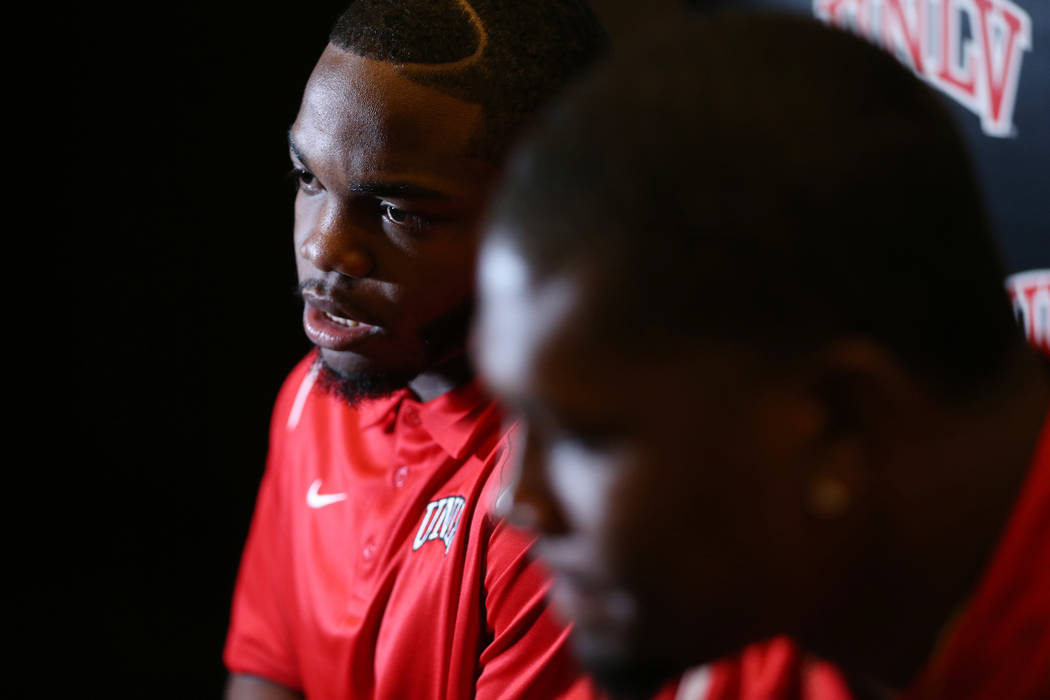 Stop us if you have heard this before, because we are one cynical TV weatherman away from "Groundhog Day."
It's a good thing Tony Sanchez exists within a basin of positive viewpoints, likely sparing him any crazy moments like throwing a toaster in the bathtub or stepping in front of a truck or taking a swan dive from a clock tower or driving off a cliff.
Yes, even UNLV's defense hasn't pushed Sanchez to follow in movie weatherman Phil Connors' creative ways to escape the never-ending curse of reliving the same day or, in this case, how the Rebels lose football games over and over.
You can't win if you can't stop the other guys, and here we are again with what is most important for UNLV, set to open fall camp Aug. 3 with unquestionably the most talented roster Sanchez has offered in what is his fourth season as coach.
But while several Rebels are making prestigious preseason award watch lists — quarterback Armani Rogers for the Maxwell and running back Lexington Thomas the Doak Walker and place-kicker Evan Pantels the Lou Groza — none has a thing to do with defense.
Which means UNLV needs to prove things are finally better on that side or try its best to win 38-35 each week.
"That's not good for anyone," senior defensive lineman Jameer Outsey said, "especially the team."
It's all relative, of course, all subjective based on countless factors.
But in going 5-7 last season, UNLV still allowed averages of 31.8 points and 458.7 yards, still ranked ninth among 12 conference teams in total defense, still struggled forcing turnovers, still couldn't stop Punxsutawney Phil from running the ball, never mind opposing backs.
Still couldn't get to the quarterback, finishing with fewer sacks (11) than games played (12).
The Rebels might have been in some ways better than recent seasons but weren't good enough to save defensive coordinator Kent Baer, fired by Sanchez and replaced with Florida assistant Tim Skipper.
Defense is like most everything in sports, an area in which overthinking the room doesn't do any good, especially for a program that hasn't been competent on that side in forever.
It's still about getting lined up correctly and communicating and taking the correct angles and finishing tackles.
That doesn't change, from Pop Warner to the NFL to every level in between.
Believing they're good
"Obviously, making the change to (Skipper) has brought a different mentality, a different voice in the room," Sanchez said Wednesday at the Mountain West media summit at The Cosmopolitan of Las Vegas, where the Rebels were picked third in the West Division. "In fact, four of our five defensive assistants are new. There is definitely a fresh perspective.
"Our guys don't believe they're a bad defense and shouldn't. A lot of times, it's about just looking back at why we weren't successful. Great teamwork is 11 guys together doing their individuate work, but if one guy doesn't and 10 do, the play can still result in a touchdown. The defense can't punt. So you show them how important those small details are and simply ask that they don't think as much and just go play."
Seven defensive starters return, and that's only a good thing if each has improved from last season, but Sanchez is right about the difference between five wins and perhaps eight in 2017 having hinged on a handful of plays.
Make them and losses to the likes of Howard and Air Force and UNR were instead victories, and another losing season instead finishes in a bowl game, and inferior defensive numbers look a lot better in the big picture.
"You have to believe in yourself and have confidence in order to play your best," said Outsey, who had 25 tackles and two sacks in starting 10 games last season. "No matter how good our offense is, we're not winning without defense. We have to stop people. It's the only way we're going to win."
Sanchez is positive they will, but he's positive about most things.
If he starts doing things like stepping in front of a truck or driving off a cliff, well, then I suppose it's time to worry.
More Rebels: Follow UNLV coverage at reviewjournal.com/Rebels and @RJRebels on Twitter.
Contact columnist Ed Graney at egraney@reviewjournal.com or 702-383-4618. He can be heard on "The Press Box," ESPN Radio 100.9 FM and 1100 AM, from 11 a.m. to 2 p.m. Monday through Friday. Follow @edgraney on Twitter.