Why is Las Vegas' Calvary Chapel silent on hiring of Dave Bliss?
Updated August 6, 2017 - 5:30 pm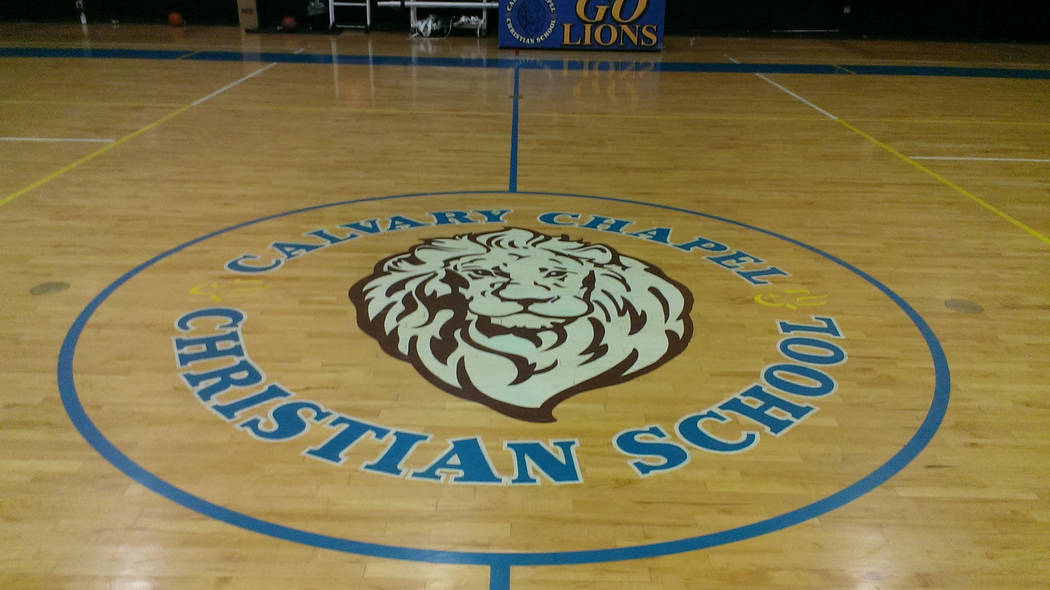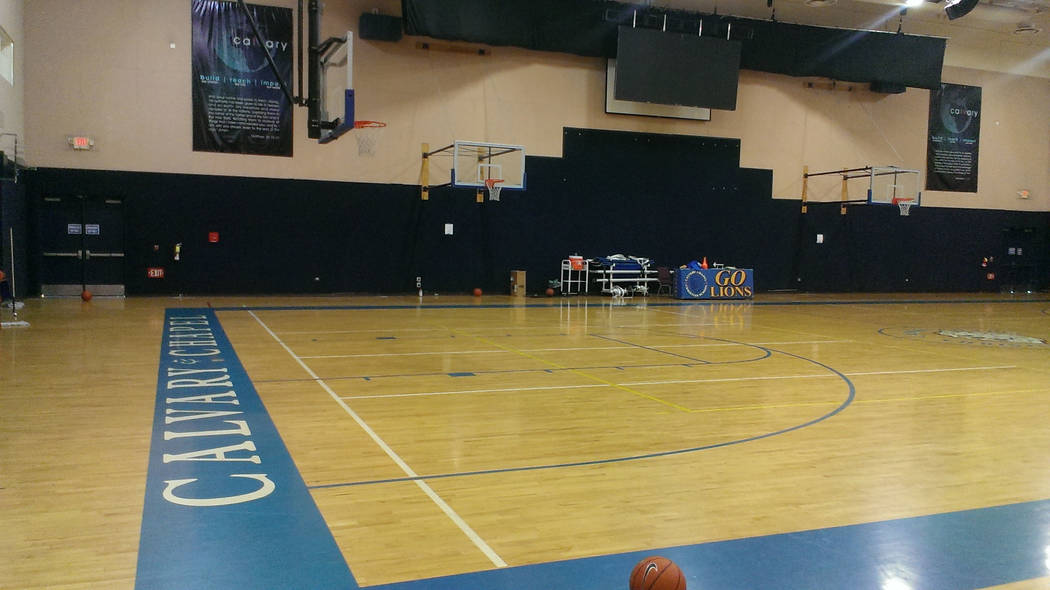 The hymn was about praising the name of Jesus, and many who flocked to Calvary Chapel Church for Sunday service did so by raising their hands to the heavens.
But as their eyes lifted, a familiar instrument hung overhead.
A basketball hoop.
The irony that such worship and a Christian message of God's ready and available forgiveness occurred in the same structure Dave Bliss will again mentor young men in isn't lost on anyone who knows the coach's journey to this place.
I wanted to speak with Bliss about his decision to accept the job as athletic director and basketball coach at Calvary Chapel, a 2A school that went 7-17 last season, to finally get the other side of a story those who hired him haven't yet chosen to make public.
As in, what drove him here and how significant did school officials consider transgressions when vetting his background?
That was before I was escorted from the premises and told that I was trespassing.
My family has worshipped at Calvary Chapel in the past and the folks there are beyond kind and welcoming. But the issue isn't kicking me out and then stating an appointment would be needed in order to return. I understand that while a primary declaration of most churches is that everyone is welcome — which is clearly stated on the Calvary website — those in charge have every right to ask anyone to leave what is private property.
This is the issue: Calvary Chapel hired a man who ranks 52nd all-time in Division I victories with 526, more than names like Rick Majerus and John Chaney and Nolan Richardson, and instead of championing it and screaming from the gymnasium floor how proud they are to have landed a coach with such a resume, they have to this point refused comment.
It's like they want it to go away and not talk about the secret, only the world already knows the secret.
Until church members were told of or, for some, updated on the Bliss hiring at the end of service, and then invited to stop and chat with the coach and school principal John Trevino afterward, no public acknowledgment of the move had occurred.
Which, again, is a private school's right.
But they should also know the inquiries won't stop, that the despicable acts directly tied to the 73-year old Bliss, which included him attempting to cover up the fact he paid for players' tuition at Baylor by fabricating a tale that murdered player Patrick Dennehy was a drug dealer, will follow him wherever he goes.
And they should whenever — as is the case now — Bliss is hired to oversee and teach youth.
Why Bliss?
If you have any interest in this case and haven't watched the Showtime documentary "Disgraced," do so. And then ask yourself if anyone who hires Bliss to coach again, especially high school students, shouldn't be questioned about such a move.
It's why Calvary Chapel, hardly known for grabbing any sort of athletic headlines, was front page news on ESPN and CBS Sports and several other outlets when word of the Bliss hiring spread across social media.
He did some really, really awful things, such that any mention of him coaching anywhere will bring national attention.
I don't now why Calvary Chapel hired Bliss. He hasn't returned calls from reporters. The school hasn't returned them.
Maybe it's as simple as many have surmised, that those at Calvary want to win big in basketball and receive some of the attention other private schools like Bishop Gorman and Faith Lutheran seem to own.
You're really telling me there was no one else qualified to coach 2A basketball and who wasn't named Dave Bliss?
Come on.
My intent Sunday was to ask Trevino this, to sit and talk with Bliss and hear his side, to present the other half of a story Calvary Chapel has refused to recognize outside the walls of its church/gymnasium.
The school, by the way, has a meet-and-greet scheduled for Tuesday from 5 to 7 p.m. at which its Facebook page states athletic department administrators and coaches will be present.
I wonder if they will address the hiring then.
I wonder if those baskets will be lowered that night in the house of worship and forgiveness.
I wonder why they're trying to hide a secret the world already knows.
Contact columnist Ed Graney at egraney@reviewjournal.com or 702-383-4618. He can be heard on "The Press Box," ESPN Radio 100.9 FM and 1100 AM from 11 a.m. to 2 p.m. Monday through Friday. Follow @edgraney on Twitter.
Winningest Division I basketball coaches
1. Mike Krzyzewski, 1,071 victories.
2. Jim Boeheim, 903*
3. Bob Knight, 902
4. Dean Smith, 879
5. Jim Calhoun, 873
52. Dave Bliss, 526
* The NCAA vacated 101 wins from Boehiem's record due to sanctions.
Source: NCAA
Related
League president blasts Las Vegas school's hiring of Dave Bliss
Social media users react harshly to Dave Bliss hiring
There's no justifying hiring Dave Bliss to coach