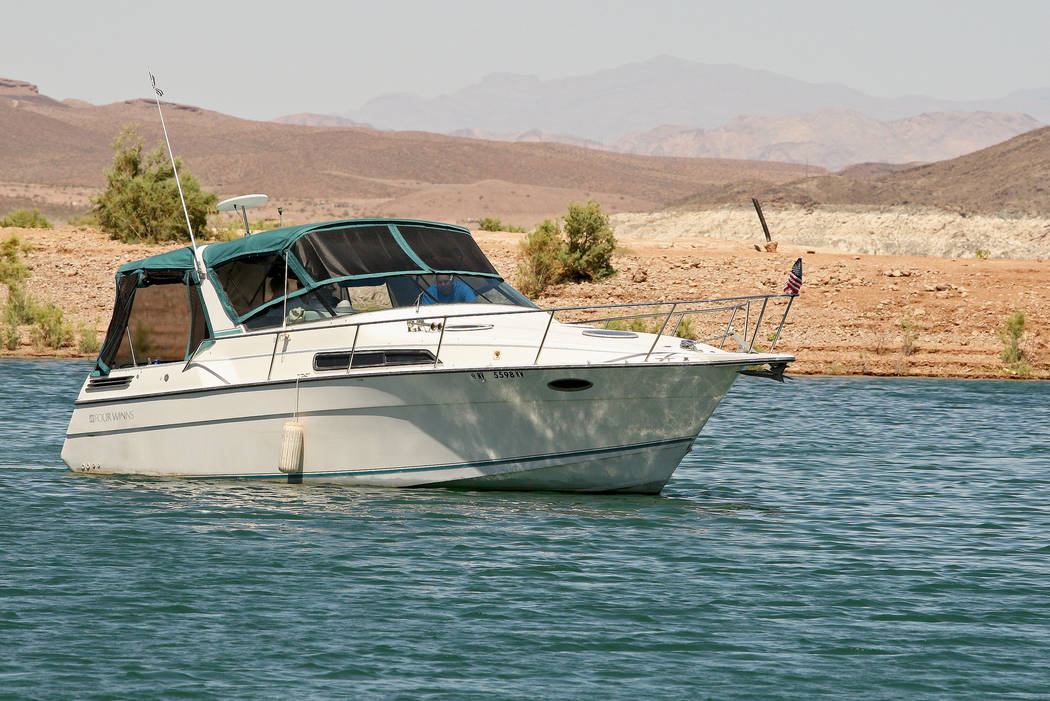 Memorial Day weekend long has been recognized as the beginning of the summer boating season, which means an increase in boaters on the launch ramps at Lake Mead and Lake Mohave. It also means that you might want to adjust your plans accordingly.
Boaters from surrounding states generally start showing up at the launch ramps Friday afternoon, especially if they plan on camping for the weekend. This not only gives them the opportunity to launch their boat with the least amount of traffic but also their choice of camping spots. That's something to keep in mind if you plan on camping.
The heaviest traffic days are Saturday and Sunday, but most boaters don't start arriving until about midmorning. If you get up early, you can take advantage of the best water conditions of the day and be off the water before the launch ramp starts to back up.
If you don't want to deal with traffic at all, you can always wait until Monday. Most out-of-state boaters will leave for home by midmorning, leaving Lake Mead and Lake Mohave much quieter than they will be earlier in the weekend.
Although facilities are going to be busy at just about any lake or reservoir on a major holiday weekend, a little launch ramp etiquette will make the launching process smoother for everyone.
Launch ramp etiquette begins at home with the mechanical preparation on your boat. That's where you should check your electrical connections and make sure your batteries are fully charged. Also, if your boat has an inboard motor, make sure the blower is in operable condition. Taking a few minutes to do that could prevent an explosive start to your holiday adventure.
If you have not yet had your boat on the water, be sure to check the integrity of gas lines and other hoses. Then make sure your oil and gas are full. You would be amazed at how many people run out of gas during the launching process or shortly thereafter.
Also, take an inventory of your safety equipment. Make sure you have enough life jackets of the correct size for everyone who might ride in your boat as well as a throwable cushion. Check your fire extinguisher and be sure that it's properly charged. Doing this beforehand can save time if a law enforcement officer asks to see those items while you are waiting in line.
Load as much of your gear into the boat as possible before heading to the lake, keeping in mind the capacity of your boat and traveling conditions. A cooler full of water or sports drinks would fall in this category. So, too, would skis, wakeboards and fishing tackle. Obviously, each boat provides different storage options, but that's where common sense comes into play.
Once you arrive at the launch ramp, use the ready lane to prepare for launching. That's where final preparations are made, such as loading items that would have blown out on the freeway. Make sure your dock lines are in place and ready for use, and don't forget to insert the boat's drain plug.
When final preparations are complete, move to the launch lane and take your proper place in line. Be respectful of other boaters who are already waiting their turn. Taking cuts is unacceptable behavior and only serves to make tempers flare. It also can make traffic worse by creating a bottleneck on the ramp.
There are variations to the launching procedure dependent on whether you are alone or traveling with someone else who can operate the boat. In either case, the goal is to launch the boat as quickly as possible and move the vehicle from the ramp to the parking lot. This opens the lane for someone else.
When it's time to load the boat, the principles remain the same. Be patient and wait your turn while recognizing those who were waiting before you. If someone appears to be having mechanical or other issues, be sure to ask before moving ahead of them. Load as quickly as possible and pull away from the ramp. Most ramps have a wipe-down lane, a designated area where you can remove the drain plug and secure your gear before hitting the road.
Freelance writer Doug Nielsen is a conservation educator for the Nevada Department of Wildlife. His "In the Outdoors" column, published Thursday in the Las Vegas Review-Journal, is not affiliated with or endorsed by the NDOW. Any opinions are his own. Find him on Facebook at @dougwritesoutdoors. He can be reached at intheoutdoorslv@gmail.com.