Las Vegas teen hosts 'Sin City Outdoors' Youtube series
Updated March 14, 2018 - 4:17 pm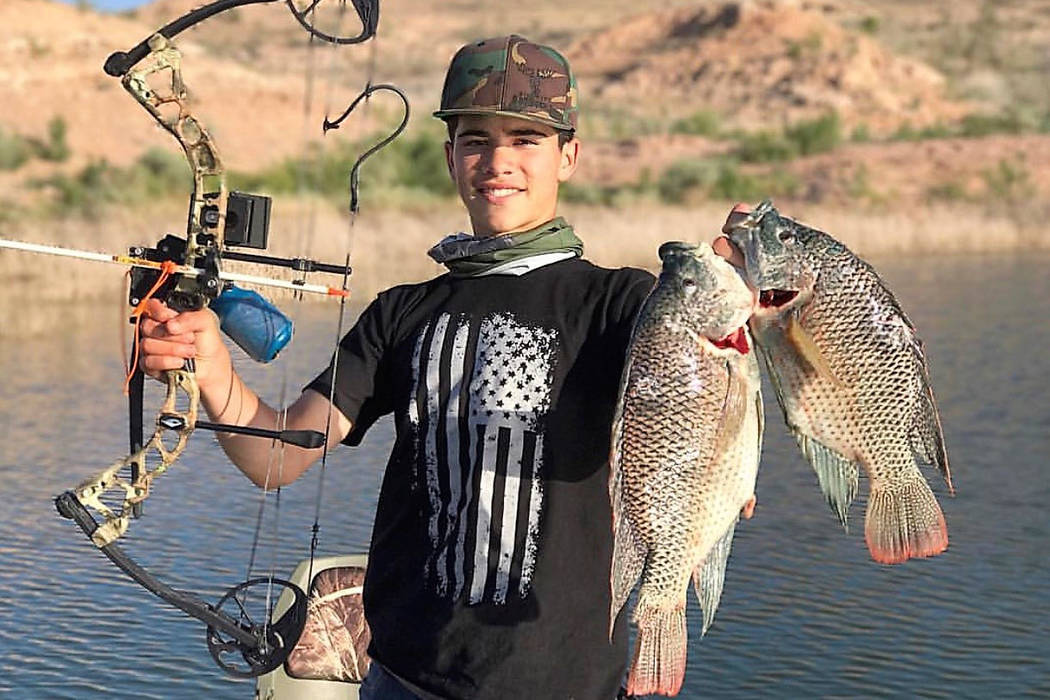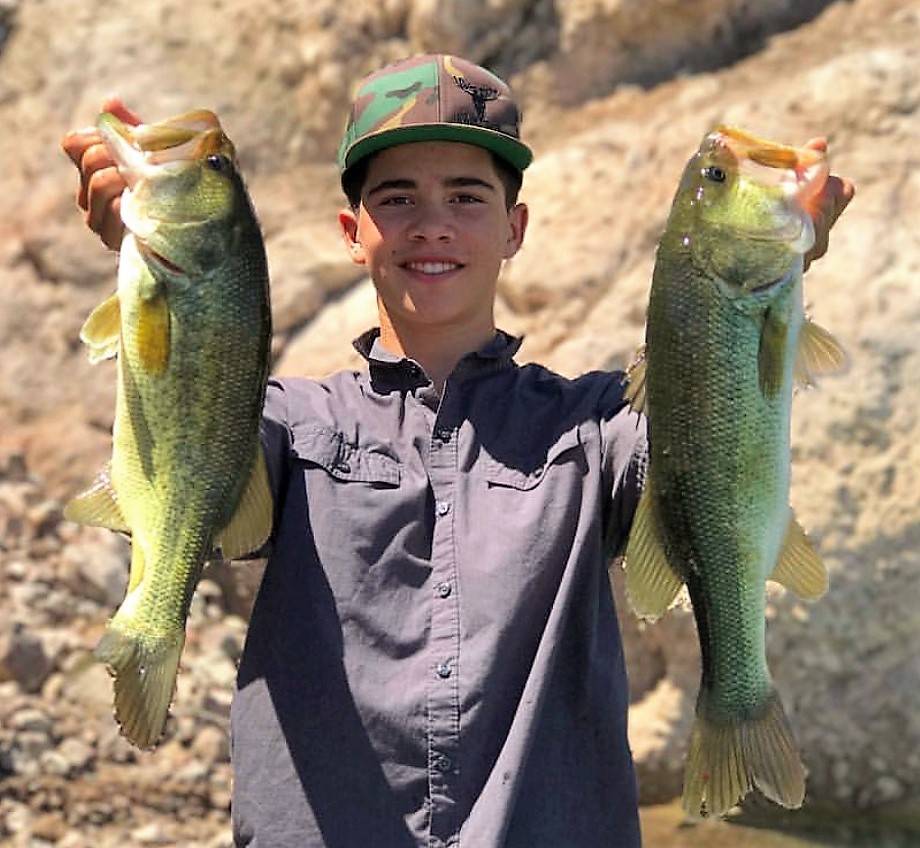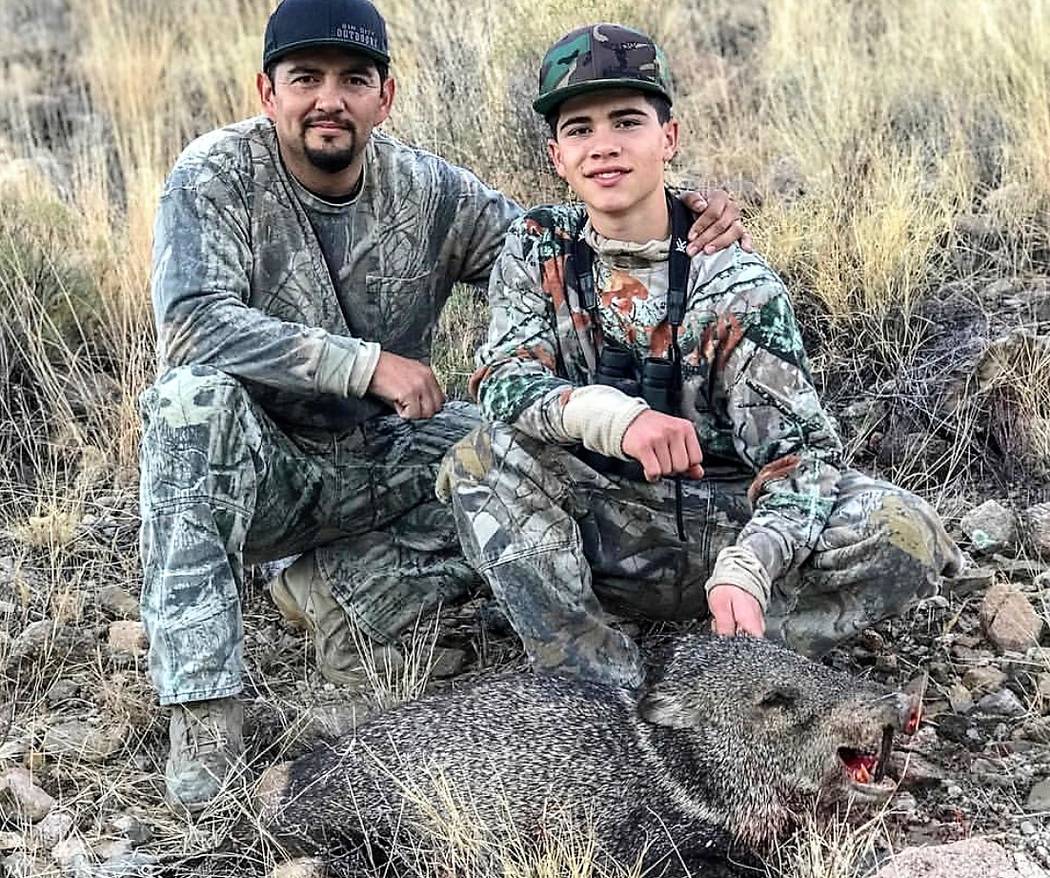 Generally, anyone whose hunting and fishing resume includes multiple big game species, a variety of small and upland game species, and a long list of fresh and saltwater fish species is probably well into their 20s or maybe even 30s.
Add a successful outdoor show to that resume and you might think that person is pushing 40, but things aren't always as they seem.
Just shy of his 17th birthday, Las Vegas resident Adrian Montero Jr. already can be considered an accomplished sportsman. His hunting resume includes whitetail deer, blacktail deer, mule deer, elk and javelina, along with a collection of upland game birds and small game species. And he also has multiple saltwater and freshwater fish species to his credit.
Montero also hosts "Sin City Outdoors," a successful hunting and fishing show that can be viewed on YouTube. In its third year, the show has almost 68,000 followers. A show he produced in late February about crappie fishing at Lake Mead has been viewed more than 11,000 times.
Montero started "Sin City Outdoors" shortly after his family moved to Las Vegas from Washington state about three years ago. He was 14 at the time, but had grown up moving around the country while his father served in the U.S. Army. He said that gave him the opportunity to become acquainted with multiple game and fish species, including black bears.
Of course, one can't help but wonder what motivated Montero to produce an outdoor show for YouTube.
"My dad and I, we would always go hunting and fishing anyways," he said. "And moving around to different states and stuff, we figured we were learning all of these tips, and we wanted to show other people, kind of teach them a little bit and help them out."
Of all the hunts he has experienced, Montero said: "Right now I would have to say my favorite is chasing mule deer. That's pretty fun. But each animal, when you hunt 'em, you start learning different things and where to look."
He also pointed out that it's important for people who are just getting into hunting, or looking to hunt a new species, to learn about the habits and habitat of the animal they plan on hunting.
"From what I have learned, at least, even when it comes to mule deer and whitetail deer, and everything, even just the time of year can determine where they are going to be, and their patterns and everything," Montero said.
While he enjoys the spot-and-stalk approach so many use when hunting mule deer, Montero also learned to enjoy the wait-and-watch method used to hunt eastern whitetails.
"We would do a lot of tree stand hunting and ground blind hunting. You would just look for sign and sit there a couple of hours and wait for them to come to you," he said. "At first, it can be a little slow, but when you see that first deer, you're hooked your whole life. There's nothing like the adrenaline rush of pulling your bow back on a whitetail coming in."
Montero has fished for everything from sharks and flounder to salmon, trout and black bass.
"I would have to say my favorite is bass fishing. There is nothing like hooking them up," he said. "I've been fishing tournaments lately, too, and I think of it like a mindset you have to be in. You have to be constantly thinking about where the bigger fish are going to be hiding."
Montero has uploaded more than 200 shows to his YouTube channel. He tries to post something new each week.
Freelance writer Doug Nielsen is a conservation educator for the Nevada Department of Wildlife. His "In the Outdoors" column, published Thursday in the Las Vegas Review-Journal, is not affiliated with or endorsed by the NDOW. Any opinions are his own. Find him on Facebook at @dougwritesoutdoors. He can be reached at intheoutdoorslv@gmail.com.