National Fishing and Boating Week gives us chance to celebrate
Updated June 6, 2018 - 7:09 pm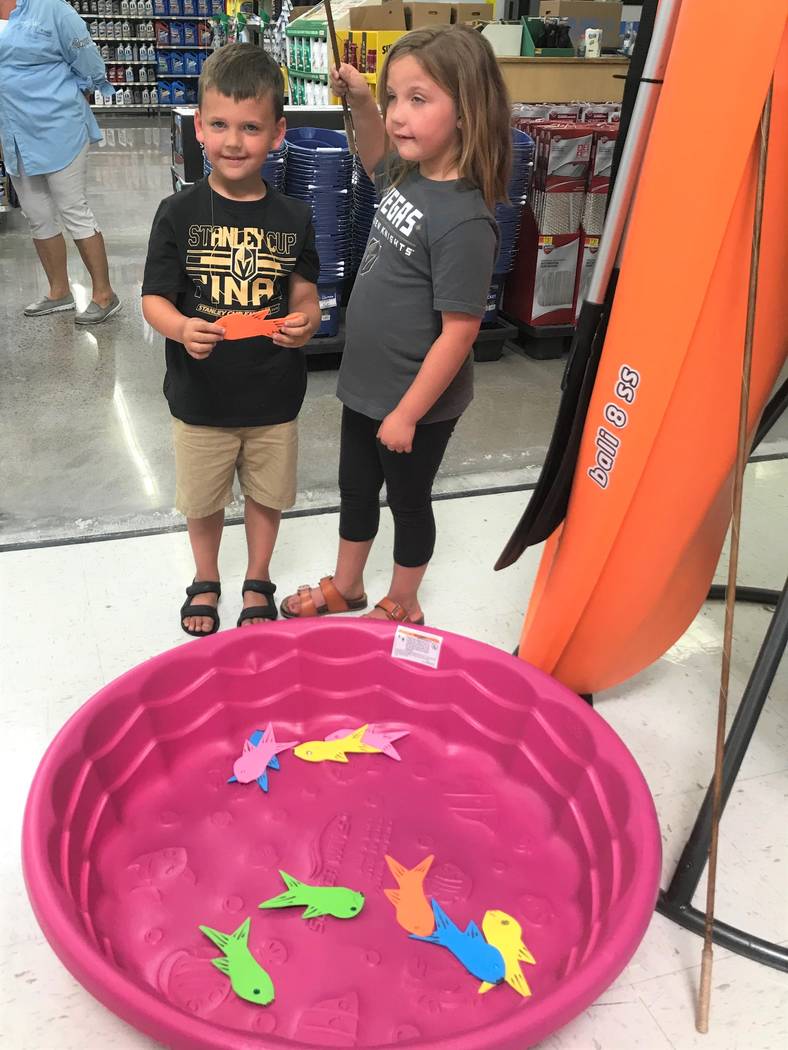 Imagine you are standing at the bottom of a steep cliff, but instead of seeing bighorn sheep when you look up, you find yourself staring into the defensive lines of Nazi Germany. Such was the case for thousands of American and allied soldiers on June 6, 1944, as the D-Day invasion unfolded along the coast of Normandy.
That invasion proved to be a turning point that helped determine the outcome of World War II. Unfortunately, I think we are beginning to forget their sacrifice. Many of those soldiers were hunters and fishermen before setting aside their outdoor hobbies to answer the call to serve the cause of freedom. Thanks to their service, and in some cases their ultimate sacrifice, we have the freedom to hunt and fish today.
Perhaps it is appropriate that National Fishing and Boating Week began Saturday and continues through Sunday, providing us an opportunity to celebrate our outdoor freedoms. As part of that celebration, the Recreational Boating and Fishing Foundation teamed with Fishing League Worldwide and Walmart for what it calls #ReelFun Fishing events at select store locations across the country.
One of those events was hosted by Gregg Brown, an FLW competitor from Henderson, at a local Walmart on Saturday. He was available to provide fishing tips, and I asked him about bass fishing at Lake Mead.
"It seems like there's bass everywhere on Lake Mead, in all the coves," Brown said. "They may not be big bass, they may not be the trophy bass, but there's bass everywhere. Smallmouth, largemouth, and I've caught some striped this year."
And what about fishing when it gets so hot?
"My personal luck is that it has to be when the sun is just coming up, when it's starting to peek over the mountain, or perhaps just so you can see to get where you are wanting to go," Brown said. "You can fish shallow, you can fish top-water, you can fish just about whatever you want.
"And then late in the evenings, right when it gets dark. You throw a top-water plug out there and something's going to hit it. You might not be able to see it, and you might tangle your line up, but something's going to hit it."
Conventional wisdom is that bass go deep when it gets real hot, but Brown says he doesn't chase the fish into deep water.
"I still go shallow," he said. "Up in the coves, shallow. Yep, early morning and late evening. I haven't had any luck in deep, deep water catching smallmouth and largemouth bass. It's all been shallow to 30 feet."
Brown likes to throw a jointed crankbait, such as a Rapala, but also uses hair jigs. One of his favorites is a spinner bait with a swim jig trailer fished slow. While the spinner bait is on the large size, his preference is a medium-size bait.
When it comes to speed of your presentation, Brown said the key is trying different speeds and then remembering what you were doing when you finally get hit.
"If you can remember what you were doing when that fish struck, it will do it again the next time. They repeat themselves," he said.
Lake Mead doesn't have the typical makeup that bass waters do in other parts of the country. Brown looks for shadows and the point where submerged rocks or flats end abruptly.
"Sometimes you'll get bit on the flat, but if you get off that flat and let it drop, you're going to catch something," he said.
Whatever you do, don't give up on Lake Mead. Brown's advice is to "just go for the day and take what it gives you. It might give you a good one. Lake Mead, for me, was hard to get to learn, but since I've learned it, I can catch fish every time I go out there. Artificial lure – bass."
Freelance writer Doug Nielsen is a conservation educator for the Nevada Department of Wildlife. His "In the Outdoors" column, published Thursday in the Las Vegas Review-Journal, is not affiliated with or endorsed by the NDOW. Any opinions are his own. Find him on Facebook at @dougwritesoutdoors. He can be reached at intheoutdoorslv@gmail.com.