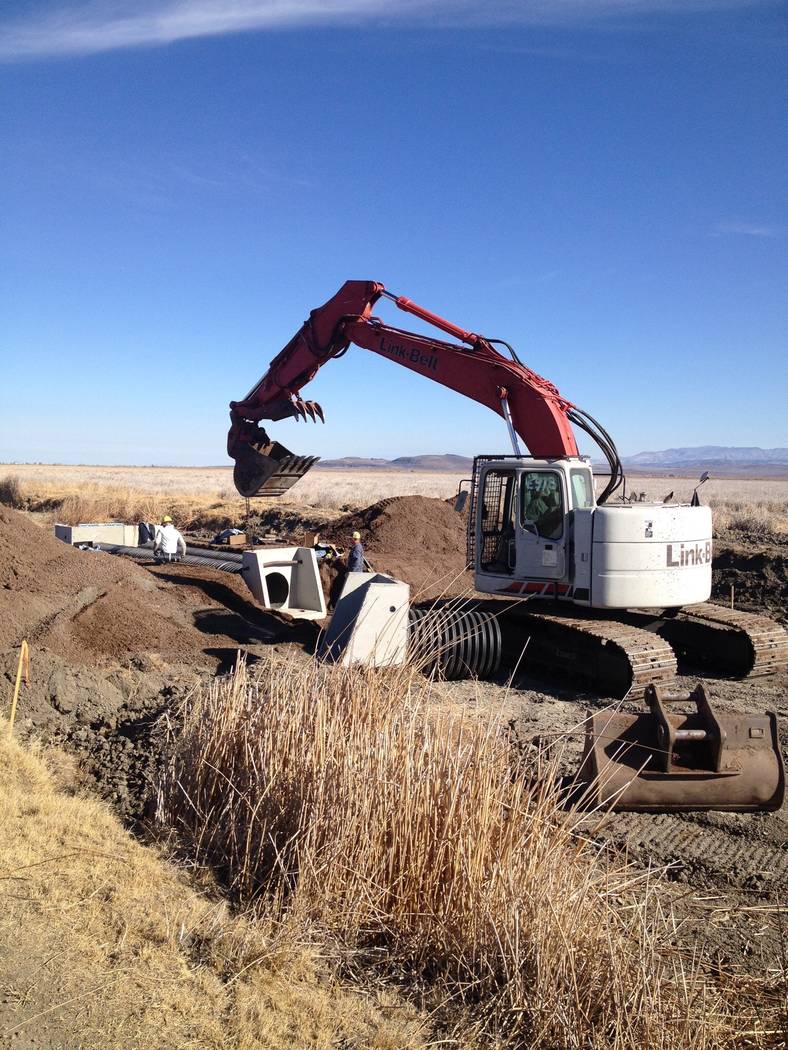 Every year, millions of ducks and geese migrate south from their breeding grounds in Alaska and northern Canada through the United States to wintering areas in Mexico and Central or South America. In some parts of the country, the birds arrive in such large numbers that they fill the sky.
That's a phenomenon we aren't likely to see in Nevada, but that doesn't stop the state's dedicated hunter-conservationists from doing what they can to guarantee future generations will have the opportunity to enjoy America's waterfowl here and elsewhere. In fact, when it comes to waterfowl conservation, Nevadans rank among the top producers in the country, even though they live in the driest state.
In early April, Ducks Unlimited announced its top volunteer chapters. Among them were four chapters from Nevada, each recognized for their financial contributions to DU's conservation efforts.
Recipients of the President's Elite designation were the Elko and Reno Ducks Unlimited chapters whose contributions placed them at positions 67 and 68 on the list. This designation is reserved for chapters that raise $100,000 to $249,999 in grassroots contributions. These chapters also earned the Elite designation in 2016.
The Sparks and Las Vegas chapters also were recognized for their efforts. Both received the DU President's Roll of Honor designation for fundraising totals from $65,000 to $99,999. Their contributions earned them positions 82 and 84 on the list.
Ducks Unlimited was born in 1937, about the same time the Pittman-Robertson Act was passed and created America's Wildlife Restoration Program. Those were the Dust Bowl days when America's top soil blew in the wind and waterfowl populations plummeted from the effects of severe drought in the prairie pothole region. Since many of the ducks that pass through Nevada each fall originate in the pothole region, there is little doubt waterfowl numbers were dramatically impacted here as well as in the Midwest.
DU was the brainchild of a small group of sportsmen who recognized that habitat loss was the primary cause of reduced waterfowl numbers and came together to stay the loss of their habitat across North America. Decades later, DU's mission remains focused on the conservation, restoration and management of wetlands and other associated waterfowl habitat.
"Waterfowl are not the only beneficiaries of DU's habitat work," according to the folks at DU. "Wetlands improve the overall health of our environment by recharging and purifying groundwater, moderating floods and reducing soil erosion. Wetlands are North America's most productive ecosystems, providing critical habitat to more than 900 wildlife species and invaluable recreation opportunities for people to enjoy."
As of January, DU and its partner organizations had conserved 13,902,792 acres in North America — 6,439,133 in Canada, 5,509,855 in the U.S. and 1,953,824 in Mexico. As a result, the total number of acres influenced for conservation in North America is 157,660,148, and America's waterfowl populations are at or near record numbers. Not bad for a movement created by a handful of sportsmen during the Great Depression. Today its membership numbers more than 800,000.
Since its creation, DU's members have raised $4.5 billion, almost $222 million in fiscal year 2016 alone. According to DU, 84 percent of its expenditures in FY2016 "were converted directly to conservation work vital to ducks, geese and other wetland-dependent wildlife."
DU's conservation focus in Nevada has been the restoration and enhancement of our limited wetlands. According to its Conservation Newsletter for Nevada, "DU's main areas of concern in Nevada involve wetland complexes in Ruby Lake National Wildlife Refuge in the east and the Stillwater/Carson Sink and Lahontan Valley in the northwest. These rare wetlands serve as breeding, migration, staging and wintering grounds for many waterfowl, making them important resources for recreationists and the local economy."
As of January, DU and its partners have conserved 73,834 acres and expended $13,780,549 on waterfowl conservation projects in Nevada. DU membership in the state is about 4,100.
Freelance writer Doug Nielsen is a conservation educator for the Nevada Department of Wildlife. His "In the Outdoors" column, published Thursday in the Las Vegas Review-Journal, is not affiliated with or endorsed by the NDOW. Any opinions he states in his column are his own. He can be reached at intheoutdoorslv@gmail.com.