Nevada hunting, fishing licenses now valid for 1 year
January 10, 2018 - 2:05 pm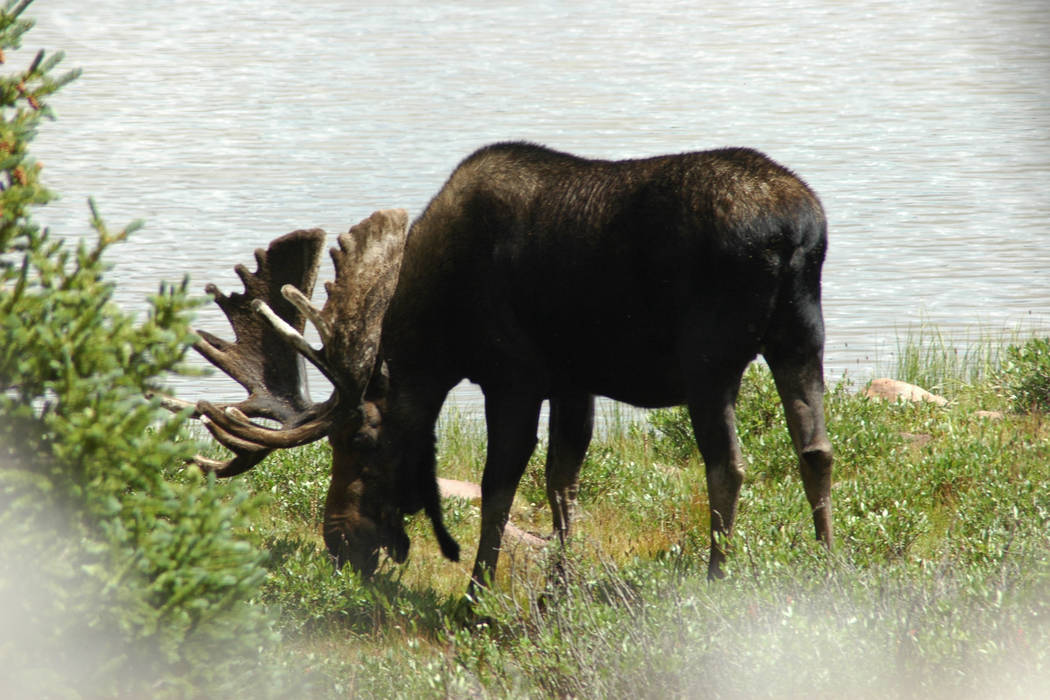 For as long as most of us can remember, Nevada's hunting and fishing license year ran from March 1 through the last day of February. No matter when you purchased your license, it expired the last day of February.
That is no longer the case.
As of Jan. 1, beginning with licenses purchased on that date or later, Nevada's hunting and fishing licenses are good for a year following the date of purchase. Creation of these 365-day licenses is part of what the Nevada Department of Wildlife calls license simplification, a process that saw the state's complex collection of 40 hunting and fishing license options reduced to only four license classes. Included in those options are hunting, fishing, combination and trapping licenses.
"License simplification offers outdoor enthusiasts a "streamlined licensing process, making it easier to than ever to enjoy Nevada's outdoors," said NDOW Director Tony Wasley in an promotional video highlighting the changes.
As part of the simplification process, sportsmen will no longer have to purchases state stamps, such as those that have been required to fish for trout or hunt upland game birds. The fees associated with those stamps are now included in the price of the license, but waterfowl hunters will still need to purchase the Federal duck stamp.
Another significant change is the inclusion of an auto-renewal option for hunting and fishing licenses, and boat registration renewals.
Moose poached near Jarbidge
In recent years, Nevada has seen a moose migration of sorts as the animals have made their way south from Idaho and established a small but growing population in the northeastern corner of the state. Though moose sightings were once considered rare, they have become more common in recent years. State wildlife biologists estimate that 25 to 40 moose now live in the Silver State.
Moose are the largest member of the deer family, but they look nothing like mule deer or elk. Even the Shiras moose, which inhabits the mountain states and is the smallest of the four subspecies of moose found in North America, is a very large animal. I once had a close encounter with a bull that made the horse I was riding suddenly seem rather average in size.
Moose are generally dark brown in color, often nearing black. Mule deer are grey in the winter and reddish brown in the warm months. Elk have a black mane, but are mostly tawny brown. Their size and color make should make moose easy to identify.
Unfortunately, some people still manage to mistake moose for elk. Others simply find moose to be an easy mark. Such was the case in late December when someone illegally shot a moose about 20 miles southeast of Jarbidge near the intersection of the Sun Creek access road and the O'Neil Basin Road, near the boundary of hunt units 072 and 075 in Elko County. There is no hunting season for moose in Nevada.
The perpetrator removed the animal's head and some meat but left the rest to rot. Operation Game Thief is offering a reward of $1,000 for information leading to a conviction in this case. Reports can be made by calling (800) 992-3030.
Calendar items
Applications for Arizona's 2018 elk and pronghorn antelope hunts are now being accepted. Paper applications are due Jan. 30 and online applications Feb. 13. For details visit azgfd.com.
Freelance writer Doug Nielsen is a conservation educator for the Nevada Department of Wildlife. His In the Outdoors column, published Thursday, is not affiliated with or endorsed by the NDOW. Any opinions he states in his column are his own. Find him on Facebook at @dougwritesoutdoors. He can be reached at intheoutdoorslv@gmail.com.