Some fish stories turn into science experiments
Updated March 29, 2017 - 7:39 pm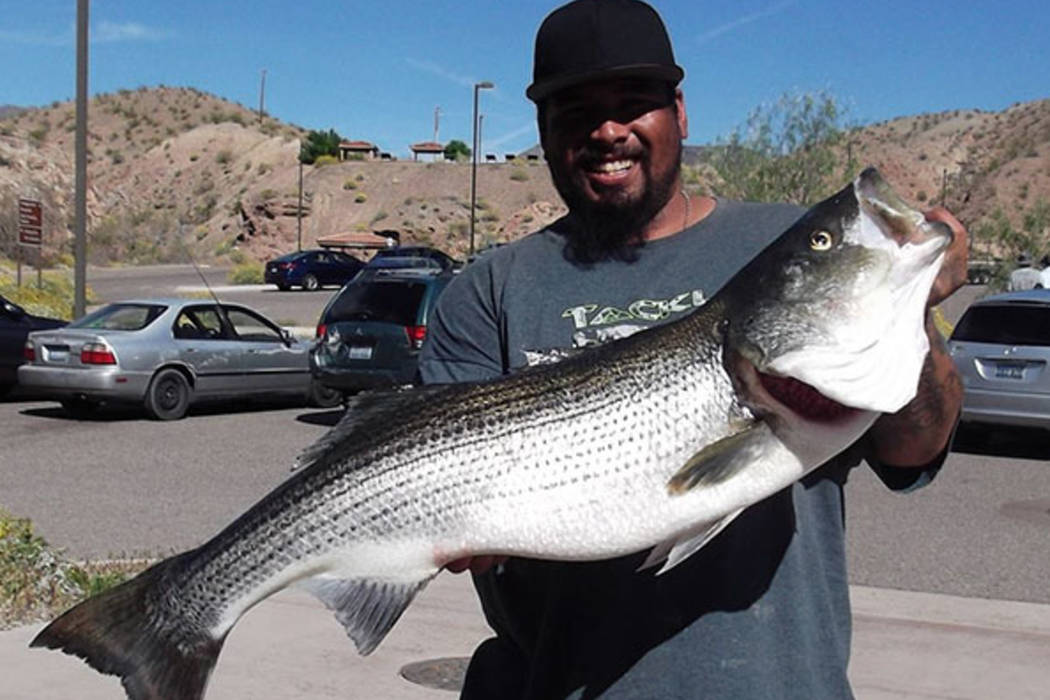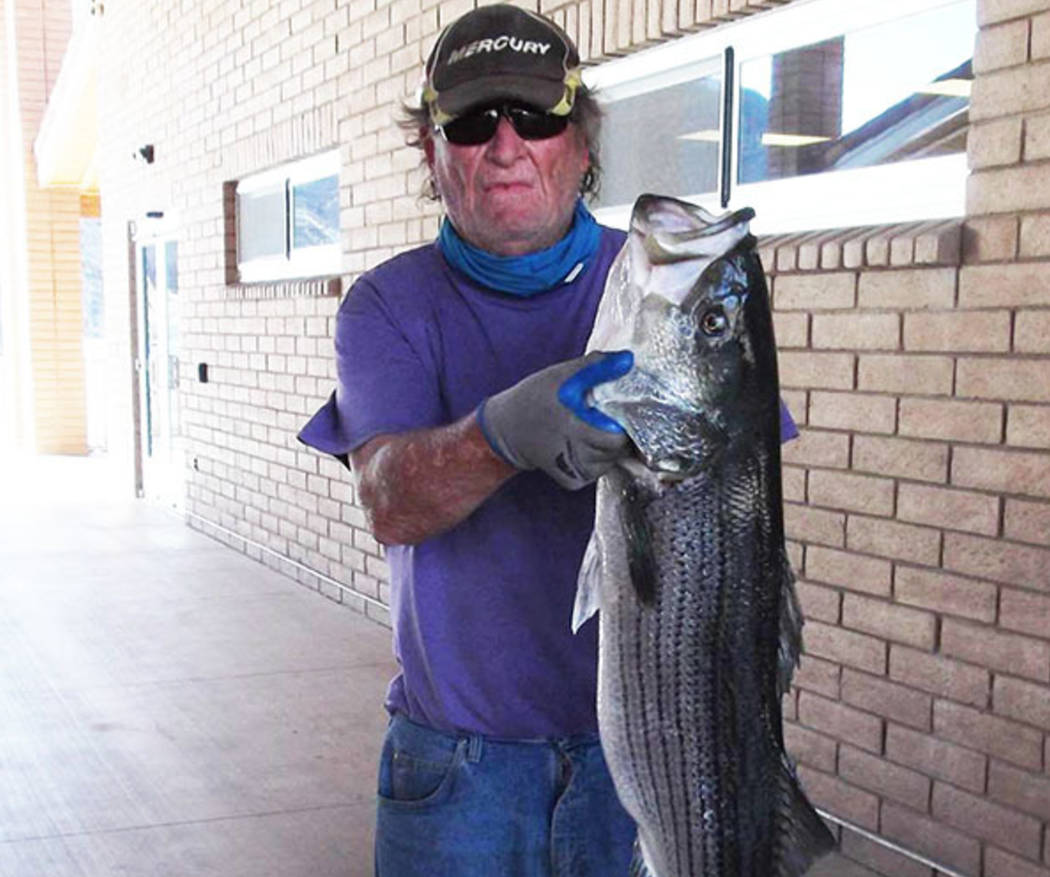 There are rumors, then there are rumors. The first one piques your interest, but the second one keeps it.
It is not uncommon, for example, to hear rumors that someone has caught a large striped bass at Lake Mead or Lake Mohave, a fish purported to weigh in the 20- to 30-pound class. But since you don't hear it every day, that rumor piques an angler's interest. After all, a 20-pound striper is nothing to sneeze at. Many of us are still looking for our first double-digit fish.
Then there are rumors. Like that of an angler who reeled in something on the behemoth end of the scale. A 50-pound striper would fit that bill, and a rumor like that does more than pique one's interest, it keeps it. Especially that of another fisherman.
Such a rumor captured my interest early this week when I heard someone talking about an angler who had reeled in a 48-pound striper from the cool waters of Lake Mead's uppermost basin. I couldn't help but think back to a young man named Nick Olivas, who pulled a 52-pound, 15-ounce striped bass from that same area during a June 2011 tournament based out of South Cove. Olivas, of Kingman, Arizona, caught his fish while trolling a 6-inch, deep-diving crankbait over a large flat in 40 feet of water.
Had Olivas not run into trouble finding a certified scale, his fish would have bested the Lake Mead record for striped bass, which belongs to a 52-pound, 8-ounce striper caught by Carson Romans in June 1982.
While digging around for more information about the 48-pound trophy, I worked my way through friends, acquaintances and websites to fishaz.org, a product of the Arizona Game and Fish Department. There I found a photo of a bearded angler holding a rather large striper with a deep, low-slung belly typical of a fish that has been eating well. Below it is a caption that reads, "Jack caught this monster 48 lbs. 13 oz. striper in about 10 feet of water in the flats across from South Cove. He also caught another lunker on the fishing trip."
I can't help but wonder about that "other lunker" and about those flats where Jack caught his fish. After all, Olivas caught his fish over a large flat. And what about Romans, did his record fish come from the same area?
Since Jack and Olivas caught their stripers near South Cove, you have to consider the possibility that there is something in that part of Lake Mead that either attracts or grows rather large striped bass. Is it the cool water coming in through the Grand Canyon that attracts big fish? Or does the area simply hold a rather productive gizzard shad population? Are large fish found in this part of the lake all the time, or is it a seasonal thing? Perhaps the only way to know for sure is for anglers to do scientific sampling with their rod and reel.
When your better half asks, "Are you going fishing again?" you can explain that you are involved in an ongoing citizen science project examining the ratio of 50-pound fish in the Lake Mead striped bass population and the impact of gizzard shad growth rates on the overall girth circumference and nose-to-tail length measurements of striped bass in reservoirs along the Lower Colorado River.
While looking for information about Jack's fish, I wandered through the posts at Nevada.FishReports.com and found evidence that some anglers have been doing sampling of big stripers at Willow Beach. According to the folks at Willow Beach Marina, whose photo documented the fish, Jerry Thoresen used a Rago bait to catch a 21.5-pound fish while a fisherman identified only as Pokey reeled in a striper weighing 21.74 pounds, both within the past week.
Freelance writer Doug Nielsen is a conservation educator for the Nevada Department of Wildlife. His "In the Outdoors" column, published Thursday in the Las Vegas Review-Journal, is not affiliated with or endorsed by the NDOW. Any opinions he states in his column are his own. He can be reached at intheoutdoorslv@gmail.com.
CALENDAR
May 20: Fraternity of the Desert Bighorn annual fundraising banquet, South Point. For more information, visit desertbighorn.com.