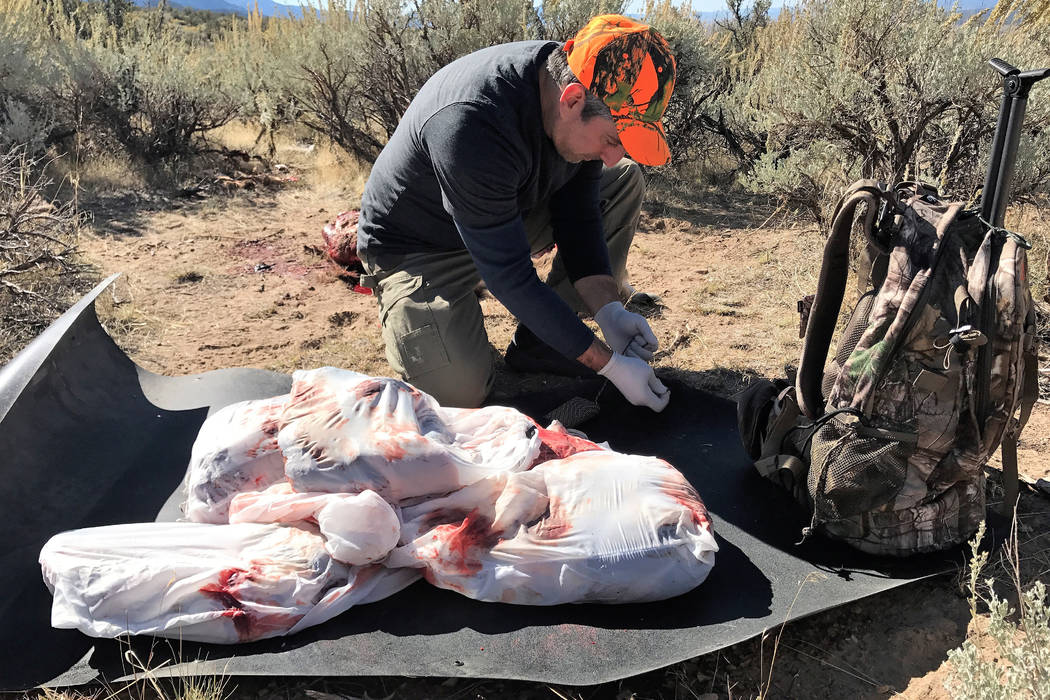 If one had to identify a single personality trait that all outdoorsmen have in common, it would have to be loyalty. We are loyal to destinations, to our friends, to specific outdoor stores and especially to the product brands we use in the field.
When we find a location that produces game, friends that stick by us through thick and thin, stores that treat us well and brands that perform year after year, we tend to stick with them. So strong are those loyalties that we are often slow to try something new, even when a change might enhance our performance or perhaps make things easier in the field.
This is especially true regarding our hunting rifles and ammunition. Some are loyal to a specific brand of rifle, others to a particular caliber, and others to a combination of those things. Whatever their preference, hunters will passionately defend their choice.
I have carried the same rifle for 35 years, a scar-laden .270 that belonged to someone else before it came to me. There was a time when my ammunition selection was based primarily on its price tag. Then I found a brand and projectile weight that outperformed all the others on the range and in the field. Since then, I have refused to shoot anything else. Until now.
My ammunition loyalty was challenged when one of my friends talked me into handloading some cartridges with the .140-grain version of the all-copper TSX bullet by Barnes. I was leery about any projectile without lead in its recipe, but the Barnes' performance on the range was good. The TSX produced noticeably tighter groups than my over-the-counter rounds, but it was on my antelope and deer hunts that they proved themselves.
In each case, one round did the job even though the exit wound was no larger than the end of my finger. The projectile did its job on the inside. While my antelope dropped right where he stood, the muley ran into a stand of waste-high sagebrush before falling. Finding him was not an issue, however, because a substantial blood trail led the 30 or so yards through the sage to where he lay.
Will my ammunition loyalty shift to the TSX? I can't say at this point, but there is no reason for not giving them another field test.
Once the animals were down, the field dressing process came next, and with it another loyalty test. For years, I have carried at least two folding knives into the field along with a sharpening tool. This year, I replaced them with a lightweight knife by Havalon, and I was not disappointed.
Unlike traditional hunting knives with heavy blades, the Havalon uses replaceable scalpel blades that snap into a plastic handle and made the dressing process quick and easy. Perhaps best of all, when the blade began to dull, all I had to do was change blades. One can plan on using two blades for an antelope and three for a mule deer. I did break one blade when trying to sever the mule deer's spine, so I recommend carrying at least one standard hunting knife for the heavy bone work.
There are similar products available. Perhaps some of you already use them. If not, you owe it to yourself to give them and the Havalon a look.
Historically, I have been a loyal user of homemade game bags for protecting my game meat. Made of cotton bed sheets, these bags keep dirt and bugs off my venison while allowing for proper ventilation, but they are heavy. Though I will continue to recommend those, my loyalties now include synthetic game bags made for those who bone or quarter their game in the field.
This season, I used a set of bags marketed under the name of T.A.G. Bags. The set includes six bags that fit into a small stuff sack, four that will accept a full deer quarter and two for smaller cuts such as the backstrap and tenderloins. I used these bags for my antelope and my mule deer. They are lightweight, take up little room and are machine washable. They cost $70 to $80 per set.
Freelance writer Doug Nielsen is a conservation educator for the Nevada Department of Wildlife. His "In the Outdoors" column, published Thursday in the Las Vegas Review-Journal, is not affiliated with or endorsed by the NDOW. Any opinions in his column are his own. Find him on Facebook at @dougwritesoutdoors. He can be reached at intheoutdoorslv@gmail.com.