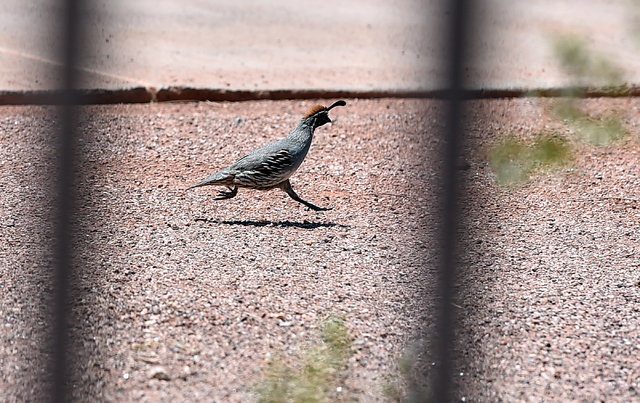 Thanksgiving Day is one of those special days that gives us the opportunity to spend time with friends and family while reflecting on our blessings of the past year. Maybe longer. Celebratory options are many and vary from one family to another, or from person to person.
For my youngest daughter, Calli, Thanksgiving is the time for watching the Macy's Thanksgiving Day Parade; but that is not my thing. For others, it's about football, basketball or both. Personally, I prefer spending the pre-feast hours doing something outside.
Looking back through the years, perhaps my favorite holiday outings have been quail hunts near Grandma A's house in Southern Utah. Part of the challenge with those hunts was outfoxing Grandma because she too had a plan, and it didn't involve hunting. Grandma always had a list of chores for us to do, so we had to get up early and leave before orders for the day were given.
Not to worry, however, Grandma always got some sweat equity out of us before the weekend was over. One of our annual chores was trimming the trees in her "orchard." I think Grandma rather enjoyed standing amongst the trees and giving orders. Even now I can hear her walking us through the process of burying moth balls around the base of the trees to keep the bugs at bay. Nowadays, I miss that.
One of my fondest holiday quail hunting memories is of a hunt that took place on the Utah-Nevada line. It was a hunt that started out as little more than a rather long walk with shotguns in tow. We made a big loop through the hills on both sides of a wide wash downstream from an old corral where several old cottonwood trees stand as sentinels. The distance was made more challenging by the up-and-down nature of the terrain, and by the time we came back to the truck our feet were ready for a rest.
As we sat in the truck reliving the morning's uneventful walk and talking of hunts past, I reached down and loosed the shoestrings on my boots. While doing so proved relaxing, it also turned out to be a mistake. For just a few minutes later I happened to glance in the truck's side mirror and saw a rather large covey of quail sneaking through the corral behind us.
We bailed out of the truck and the chase was on. Birds flew multiple directions but they all led into the nearby hills. Up and down we went chasing quail, first up one draw and then down the next. Though my untied boots were a nuisance, I wasn't about to stop long enough to tie them. I didn't want to risk missing out on the action.
Somehow just seeing the birds gave us a renewed sense of purpose, and by the time we came back to the truck we each had a full bag of birds. We also had a half-dozen or so cottontails between us. Our long walk with shotguns turned out to be a great hunt.
When it came time to cook up our hard-earned game, Grandma A. wasn't about to let us use her holiday kitchen. So we went next door to the Bowlers where Gertie, the Bowler family matriarch, put her country spin on the cooking and created an outdoor feast served up on her favorite "country china."
Grandma and Gertie are both gone, and have been for some years, but their memory remains an important part of Thanksgiving. So too do memories of hunts gone by.
Today, most members of our Thanksgiving hunting fraternity are grandparents ourselves. Family obligations and our own changing roles sometimes make it difficult to gather for a hunt; but when life permits, we still sneak out for long Thanksgiving walk with shotguns in tow.
Happy Thanksgiving to you and yours.
Freelance writer Doug Nielsen is a conservation educator for the Nevada Department of Wildlife. His "In the Outdoors" column, published Thursday, is not affiliated with or endorsed by the NDOW. Any opinions he states in his column are his own. He can be reached at intheoutdoorslv@gmail.com.