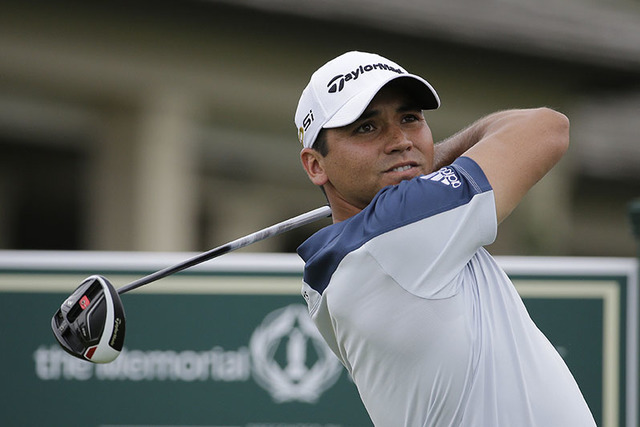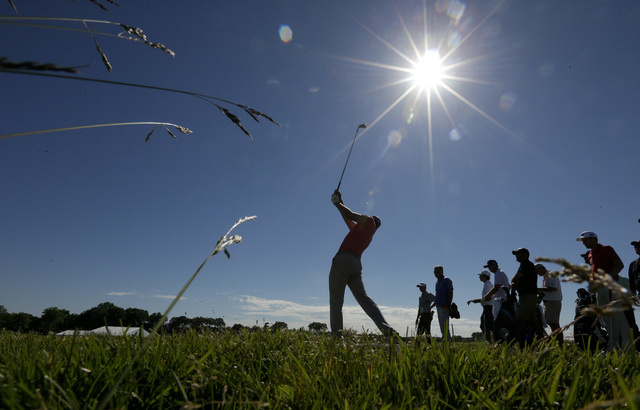 It can be argued golf majors were more intriguing when there was one dominant player. Those days are long gone, however, and what exists now is a Big Three, a group of favorites led by Jason Day.
The pecking order rotates from time to time, but the current world order begins with Day, who is closely followed by Rory McIlroy and Jordan Spieth. And all three might look like stooges at times this week.
Deep roughs, fast greens and wet weather await the field of 156 players in the U.S. Open, which starts Thursday morning. Oakmont Country Club in Pennsylvania has been set up as an 18-hole booby trap that could bring even the most imposing players to their knees.
"I'm amped up for this. It's going to be fun to watch," Westgate sports book manager Jeff Sherman said. "Everyone likes to see these guys go out there and struggle. This course challenges every facet of your game. It's going to be extremely demanding. It's really going to take its toll mentally on these players."
Day is the favorite to survive the nightmare. Sherman (@golfodds on Twitter) posted Day at 13-2 odds, ahead of McIlroy at 7-1 and Spieth, the defending champion, at 15-2.
Par for the course is 280, and the proposition for the winning 72-hole score is 282½. Sherman posted another prop for the highest completed round shot by any golfer, and the number is 90½ — 1½ strokes higher than what I shot when hacking around Las Vegas National last week.
"It's such an outlandish number," Sherman said, "but I'm kind of expecting someone to shoot in the 90s."
Of the favorites, Day is the best bet to tame the obstacle course and win his second career major.
"I don't like Spieth," Sherman said. "He's just not playing like he did last year. He's not driving the ball straight, which is going to be a big problem. I like Day and McIlroy better. Day is playing the best right now. He has been out there consistently winning tournaments. We have seen a lot of support in money and in the ticket count for Day."
Dustin Johnson, who has no major wins on his resume, is the No. 4 choice at 12-1 odds. Johnson is a tease who consistently tortures bettors.
Here's a look at seven players who are serious threats to win at longer odds:
• Phil Mickelson (25-1): This date on the calendar has been a heartbreaker for Mickelson, who has six second-place finishes and zero U.S. Open wins.
"Mickelson wants to win this more than any other tournament," said Brian Blessing, handicapper and Las Vegas radio host (Sportsbookradio.com). "He's playing well, and he has a good short game. He has to be saying, 'This is my last shot.' It's kind of a Hollywood story, but I think Mickelson can contend."
• Branden Grace (30-1): The South African tied for fourth last year on a similarly difficult U.S. Open setup. He won on the PGA Tour for the first time in April. He is heavily bet and is one of Blessing's top four plays this week.
• Matt Kuchar (30-1): A seven-time winner on the PGA Tour, Kuchar still is searching for a major. But he ranks high in strokes gained off the tee and strokes gained around the green.
"Kuchar is my No. 1 selection this week," Sherman said. "Kuchar is not a finisher. He doesn't win that often. But he's in the best form out there, and he's got the demeanor for a course like this."
• Brooks Koepka (40-1): The 26-year-old former Florida State star is a straight shooter who can handle a tough course. He tied for fourth in the U.S. Open two years ago.
"Koepka has been in position a few times and fallen apart," Sherman said. "One of these times he's going to break through."
• Danny Willett (40-1): In a major surprise, he won the Masters in April at odds as high as 150-1.
"It's shocking to me that the Masters champ who contended in the U.S. Open last year is at a higher price than guys who have never won a thing," Blessing said.
• Martin Kaymer (60-1): A two-time major winner, Kaymer took the 2014 U.S. Open by eight strokes.
"If you're not in the fairway here, you're dead. Kaymer hits it straight," Blessing said. "He's the guy I've pointed to for quite awhile to win this tournament. The weekend is going to be a gauntlet. It's going to be carnage. Kaymer is in great shape, and his shirt looks like skin on bologna. He's definitely worth a play."
• Brandt Snedeker (60-1): Koepka, Kaymer and Snedeker are on my long-shot list. Snedeker has a great touch with his short game, and a good history in U.S. Opens.
This will be the 32nd major since Tiger Woods' last major win in the U.S. Open in 2008. Time flies, and the days of one dominant golfer are long gone.
Las Vegas Review-Journal sports betting columnist Matt Youmans can be reached at myoumans@reviewjournal.com or 702-387-2907. He co-hosts "The Las Vegas Sportsline" weekdays at 2 p.m. on ESPN Radio (1100 AM). Follow on Twitter: @mattyoumans247
RELATED
Dustin Johnson, Matt Kuchar worth wagers in US Open
US Open odds, matchups and propositions