'Cashing Big' author delves into high-quality stakes racing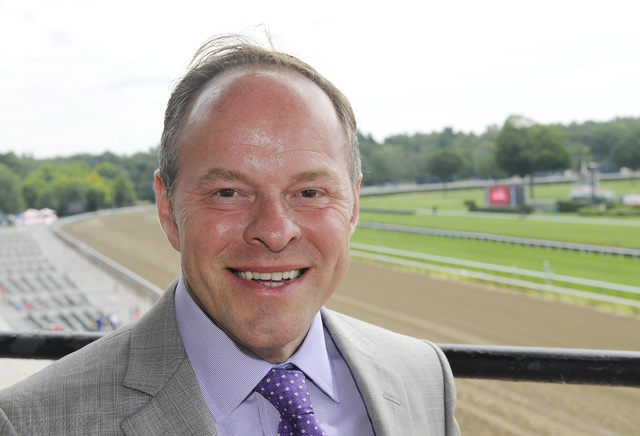 The beauty of betting on horse racing is that your learning curve never ends. There are always new things to absorb in this ever-changing game.
Steve Davidowitz has written a new book, "Cashing Big on Racing's Biggest Days," that I read last weekend. I suggest you read it, too.
Davidowitz has tapped into a growing trend among racetracks big and small: scheduling multiple stakes races on the same day.
These super cards, as I'll call them, include all three Triple Crown events, plus the two days of the Breeders' Cup. But dozens of other days also offer great betting cards.
There is the obvious advantage of high-quality stakes racing on these cards. This tends to attract a lot of novice and casual bettors. This unsophisticated money can inflate the pari-mutuel pools and thus the payoffs, too.
The personal strategies and ideas that Davidowitz offers are meaty enough on their own. But he also interviewed a "who's who" of professional horseplayers to pick their brains.
The list includes Gary West, Dave Valento, Steven Crist, John Pricci, Jonathan Kinchen, Matt Carothers, Andrew Beyer, Rob Henie and Andy Serling. He asked them the same 13 questions, and it is eye-opening to compare their answers. For example, the first question is, "What is your favorite type of wagers, including all exotics wagers?"
Almost all of them gave the menu of horizontal bets, including the Pick 3, Pick 4, Pick 5 and Pick 6. A common thread among their answers is a multirace bet lowers the takeout and you pay the tax once instead of multiple times.
Two who gave different answers were Beyer and Carothers. Beyer prefers vertical wagers, because if you are right with a strong opinion, you will get rewarded.
Carothers said he prefers a win bet. If you watch him on TVG, you probably already knew this. If he picks a winner at a fair price, he wants to get paid.
I enjoyed this section of the book a lot because each handicapper gave honest, detailed answers that can be applied to our own everyday play.
I have known Davidowitz for more than 30 years. His book "Betting Thoroughbreds" is an excellent compilation to take your handicapping to the next level. This new book is a winner, too.
COLLMUS RESIGNS AT GULFSTREAM
Larry Collmus has resigned as the track announcer at Gulfstream Park after 10 years at the track. He now will focus on seven months of calling the races at Belmont Park and Saratoga and his contract with NBC Sports.
NBC owns the rights to the Triple Crown, the Breeders' Cup and Royal Ascot in England.
This could set in motion a domino effect among track announcers. Pete Aiello calls the races at Gulfstream when Collmus is in New York. Aiello also is the announcer at Oaklawn Park. An overlap in racing dates will force Aiello to give up one of the tracks, most likely Oaklawn.
Terry Wallace was the announcer at Oaklawn for 37 years before he retired in 2010. It is a major track and a plum job. I would take a close look at Peter Berry, who does fine work at Mountaineer Park.
Richard Eng's horse racing column is published Friday in the Las Vegas Review-Journal. You can get his Santa Anita picks by emailing him at rich_eng@hotmail.com. Follow him on Twitter: @richeng4propick