Horse racing columnist left us with perfect movie in "Let It Ride"
Updated March 2, 2017 - 6:54 pm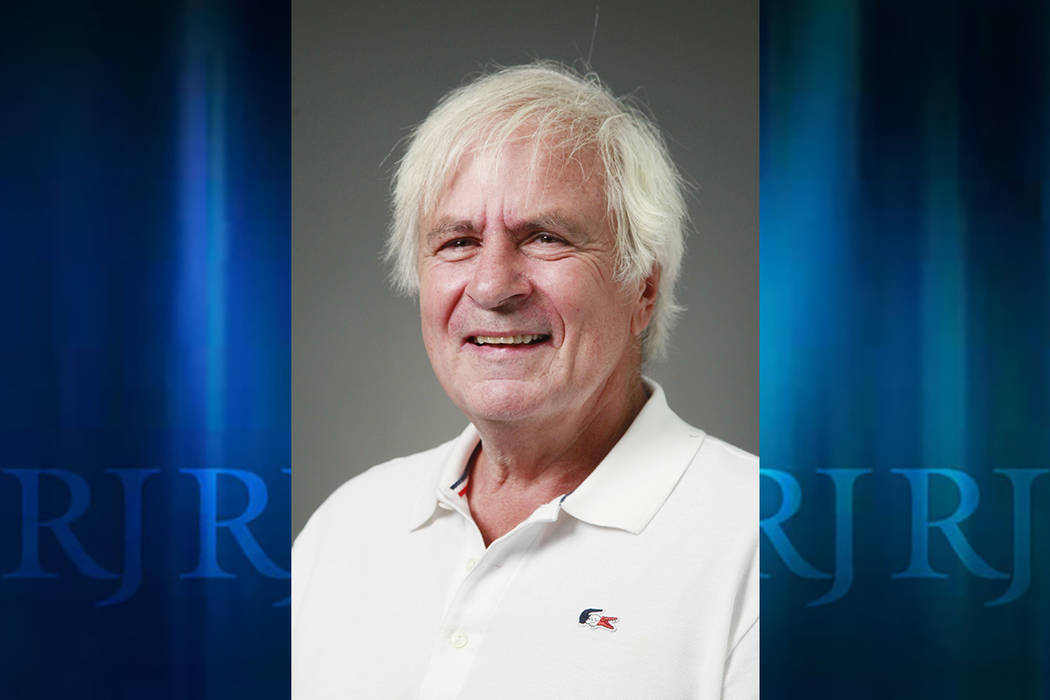 Jay Cronley was one of my heroes. And if you are a horseplayer like me, then he probably was to you, too.
He wrote a novel, "Good Vibes," that was turned into the movie "Let It Ride," which to me is the quintessential horse racing flick.
Cronley, 73, died Sunday from a heart attack. He was a columnist for the Tulsa Tribune, Tulsa World and espn.com. But we knew him from "Let It Ride."
To some, movies such as "Phar Lap" and "Seabiscuit" are at the top of horse racing film heap. But for me, it's hands down "Let It Ride." There isn't a year gone by since its release in 1989 that I haven't watched it.
Sometimes a movie just falls into place, as if the script was written for each specific actor or actress. I can't imagine anyone but Richard Dreyfuss, Jennifer Tilly, David Johansen or Terri Garr playing their exact roles.
In fact, Cronley wrote in a 2001 espn.com piece that the adaptation from novel to big screen was "just right. It is the novel."
"Let It Ride" is about down-and-out horseplayer Jay Trotter, played by Dreyfuss, who one day has an epiphany of sorts at the racetrack. Trotter cannot lose. It is a dream all horseplayers have had.
There are so many quotable lines, but the most often used might be, "You could be walking around lucky … and not even know it." It is the answer to why you should place a bet every day of your life.
Cronley pointed out a little known fact about "Let It Ride." The producer was Ned Dowd who "liked to gamble." That goes in the plus column as a big check mark.
Dowd's sister Nancy wrote the screenplay for "Let It Ride" and "Slap Shot," a hockey comedy based on her brother's career as a minor league player. There is a smartness to "Slap Shot" and "Let It Ride" because of the talented people involved with the films actually having lived the life.
Cronley has said "Let It Ride" is based upon a true story. One day at Will Rogers Downs, Cronley wrote he won the whole pool for a trifecta one race and then half of the trifecta pool for the next race. He literally did let it ride.
KENTUCKY DERBY PREPS
On Saturday, the Gotham at Aqueduct and the Fountain of Youth at Gulfstream Park are the next stops on the Road to the Kentucky Derby.
El Areeb will be a short-priced favorite in the Gotham. He has rolled to four straight wins by almost 30 lengths. Of the horses he keeps beating, maybe J Boys Echo or True Timber can improve enough to test him.
Two new shooters worth a look include Action Everyday and So Conflated. So Conflated, in particular, has California form that could transfer well to New York.
Undefeated Irish War Cry figures to be favored in the Fountain of Youth. But his edge over this field is narrow.
Others such as Gunnevera, Practical Joke and Three Rules are either graded stakes winners or stakes placed. Of these three, I am most wary of Practical Joke, who ran third in the Breeders' Cup Juvenile last time out.
Richard Eng's horse racing column is published Friday in the Las Vegas Review-Journal. You can buy his Santa Anita Park picks at racedaylasvegas.com. You can email him at rich_eng@hotmail.com and follow @richeng4propick on Twitter.