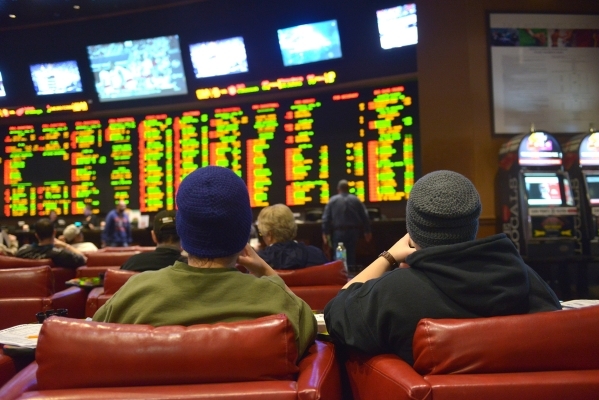 I am sure there are a lot of good ideas being bandied about at the University of Arizona Race Track Industry Program Global Symposium on Racing and Gaming in Tucson, Arizona.
I have gone to a lot of them, but not so much lately. Part of it is the cynic in me. Industry people get real excited when they discuss ideas among one another. But when they leave Tucson, the steam seems to exit the engine.
Something new this year was the first Innovators' Circle. Basically a $15,000 prize was being offered for the best new idea. The winner was a game from Australia called SwopStakes. It is a pari-mutuel game combined with exchange wagering. It has interaction among the players with lots of buying, selling or holding.
Now I don't mind outside-the-box thinking. Horse racing needs more of it. But two things hit me right between the eyes on SwopStakes:
1) We don't have exchange wagering in this country. There is movement afoot to have it started in New Jersey in 2016. So maybe this idea is ahead of its time.
2) The takeout for SwopStakes is 30 percent. I am not in favor of another high takeout-jackpot style wager. These types of bets have had a long-term corrosive effect. It takes money away from the vast majority of bettors and puts it into the hands of very few. Bottom line, it does not promote churn, it kills it.
Then there was a panel on Daily Fantasy Sports, which makes better sense to me. DFS and sports betting are wildly popular, so if there are chances to piggyback on their success, or even emulate it, that's all good.
My frustration is not with the RTIP. It does a good job. It's the horse racing industry in general. For example, in 2003, the National Thoroughbred Racing Association formed a panel to come up with improvements for fans. Las Vegas horseplayer Paul Cornman was on the panel.
Its final report was full of common sense changes. Some could be made with the flick of a switch; some would need time and a lot of money. If you read the report 12 years later, not much was accomplished from it.
• BATTLE TAP — On the day Battle Tap broke his maiden at Churchill Downs, I gave him out as a Kentucky Derby horse to watch on "Race Day Las Vegas" with Ralph Siraco. The Smart Strike colt is stepping up into stakes company in the $250,000 Springboard Mile at Remington Park on Sunday.
Battle Tap is owned by Winchell Thoroughbreds, and the family lives in Las Vegas. This would be a fun local angle for us to follow this colt on the road to the Kentucky Derby.
• OAKLAWN PARK OPENING — Track announcer Frank Mirahmadi has resigned to pursue a job opening at Santa Anita Park. With longtime announcer Trevor Denman retiring from Santa Anita, Mirahmadi and Michael Wrona will split the duties. Santa Anita will conduct an international search before hiring a full-time replacement.
Santa Anita Park opens Dec. 26, and Oaklawn Park starts Jan. 15. I have a suggestion for Oaklawn Park: Vic Stauffer. Stauffer did a fine job calling the races for many years at Hollywood Park before the track closed in 2013.
— Richard Eng's horse racing column is published Friday in the Las Vegas Review-Journal. He can be reached at rich_eng@hotmail.com. Follow him on Twitter: @richeng4propick