Jockey Mike Smith's quick action might have saved Mastery's life
March 16, 2017 - 11:51 am
Updated March 16, 2017 - 6:26 pm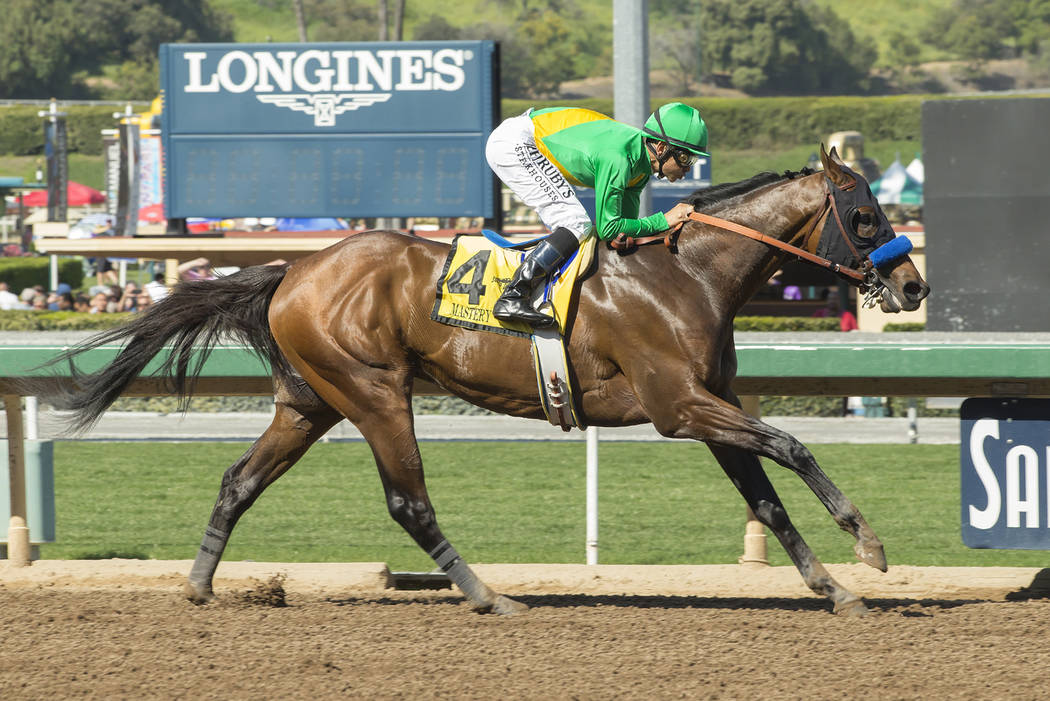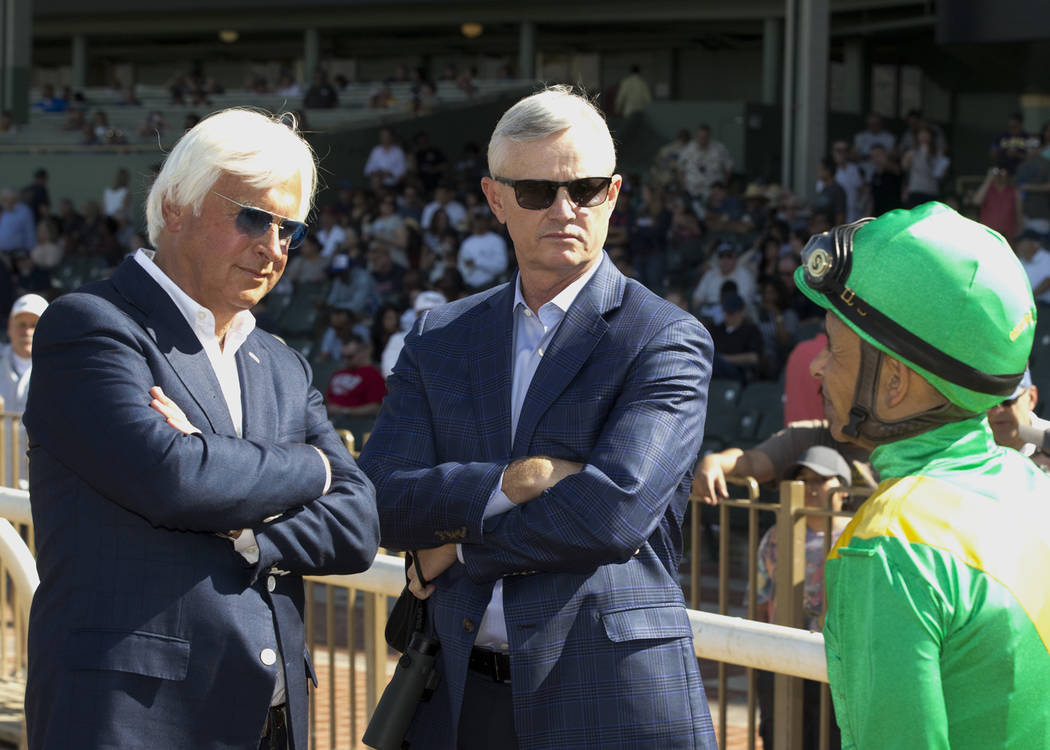 Sports play such a huge role in our society. A lot of it has to do with the fact that sports are unscripted. Anything can happen and usually does.
Take, for example, the case of the talented 3-year-old colt Mastery. Trained by Bob Baffert, Mastery is among the best of his generation. Could he become the next American Pharoah or Arrogate for Baffert?
Mastery made his season debut in the San Felipe on Saturday at Santa Anita Park. To no one's surprise, he was bet down to 4-5 odds, then won by almost 7 lengths. It was a jaw-dropping win considering how easily he beat a good field that included Iliad and Gormley.
Mastery is undefeated in four career starts and arguably became the Kentucky Derby favorite. But in the time it took Baffert to walk to the Santa Anita winner's circle, all of those dreams came crashing down.
Jockey Mike Smith said he felt something go wrong "about 10 jumps after the wire." Smith dismounted, took off his tack and held Mastery still until the horse ambulance arrived.
So Baffert and company stood in the winner's circle in complete shock. From thrilled that they won the San Felipe and probably had the Kentucky Derby favorite to devastated to learn the colt had suffered an injury.
X-rays showed a condylar fracture to the left front cannon bone.
The good news is it was not life-threatening. Doctors inserted two screws into the bone Monday. Whether Mastery will race again remains to be seen, but he is off the Derby trail.
Thus, can you imagine the range of emotions to going from Derby favorite to maybe having to retire the colt?
Smith must be commended for the quick action that saved further damage to the colt's leg. It reminded me of what Chris Antley did with Charismatic in the 1999 Belmont Stakes.
Charismatic hurt himself right before the finish of the Belmont. Antley sensed it and jumped off right after the wire. While holding the horse steady, he lifted the colt's left front leg to avoid further damage.
Charismatic was operated on and recovered to have a good career at stud.
Antley was credited with saving Kentucky Derby winner Charismatic's life. Smith might have done the same for Mastery.
REBEL
The Rebel on Saturday at Oaklawn Park is the only Kentucky Derby prep this weekend. It drew a field of 11, including two dangerous shippers in American Anthem (2-1) and Malagacy (4-1).
Baffert has used the Arkansas route with many of his best 3-year-olds. With Mastery gone, American Anthem now shoulders the stable's hopes.
He is sired by Bodemeister, who won the Arkansas Derby before running second in the 2012 Kentucky Derby.
Malagacy is trained by Todd Pletcher, who won the Southwest at Oaklawn four weeks ago with One Liner. Malagacy is as highly rated as One Liner.
The two local runners who figure are Petrov (9-2) and Uncontested (10-1). If you prefer a deep closer, Untrapped (8-1) fits that mold.
This is Baffert time, so I am picking American Anthem to win.
Richard Eng's horse racing column is published Friday in the Las Vegas Review-Journal. You can buy his Santa Anita Park picks at racedaylasvegas.com. You can email him at rich_eng@hotmail.com and follow @richeng4propick on Twitter.