Kentucky Derby week means betting seminars in Las Vegas
April 27, 2017 - 12:02 pm
Updated April 27, 2017 - 8:28 pm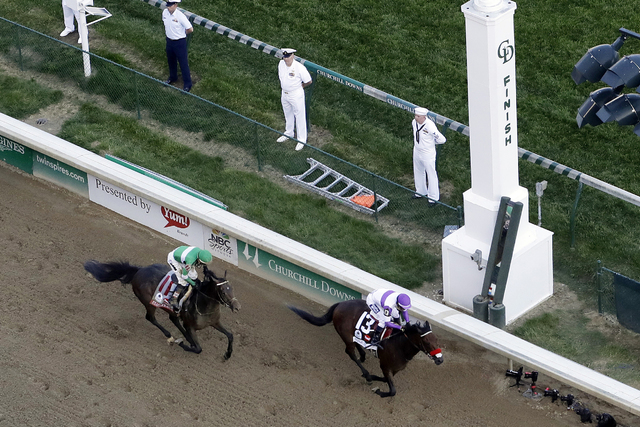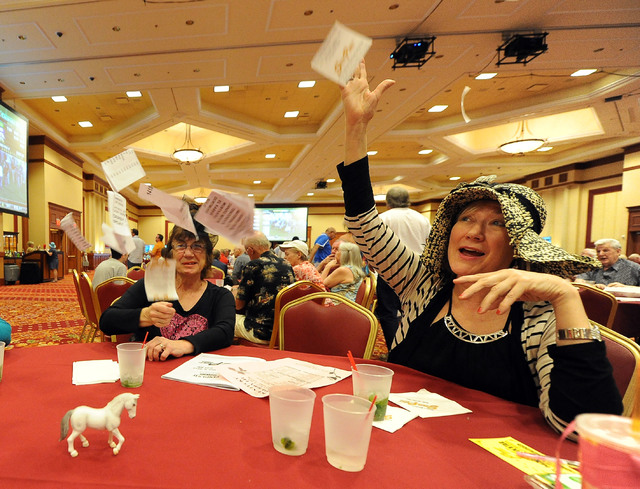 Las Vegas has a well-earned reputation for being the next best place to enjoy a championship sporting event if you can't be there in person.
Eight days from now is the Kentucky Derby at Churchill Downs in Louisville, Kentucky. It is the first leg of horse racing's Triple Crown and will attract about 150,000 fans. I have been to the Derby 15 times in my former life, but now I enjoy it just fine in Las Vegas.
The Derby attracts the most novice and casual bettors of any race in our sport. With that in mind, there are all kinds of free Derby seminars next week at which experts will analyze the horses.
The busy schedule starts Thursday at the Fiesta Henderson. Jerry Jacovitz of Jerry J's Power Page and Ralph Siraco of the Race Day Las Vegas radio show will do a seminar beginning at 1 p.m.
On May 5, the day's first seminar will be at Palace Station. Gordon Jones, Richie Sabre of Gaming Today and Dave Valento of trackphantom.com will start at 8 a.m.
That afternoon at the Westgate, host Brian Blessing will talk hockey and horses from noon to 2 p.m. on his Sportsbook Radio show and Vegas Hockey Hotline. Dave Valento and I will be guests. After his radio show, Blessing, Valento and I will conduct a Derby question and answer with fans.
Also on May 5, there will be Derby handicapping seminars that begin at 6 p.m.
At Boulder Station, Jones, his daughter Joanne Jones and race book supervisor Tony Vegas will conduct their seminar.
The South Point wins the award for most handicappers. Ralph Siraco will host a panel that includes Emily Gaskin from Hoosier Park, Southern California clocker Donald Harris, Rachel McLaughlin from Indiana Grand and house handicapper Patrick McQuiggan.
I will be involved in a second seminar, this one at Sunset Station. Race and sports book manager Chuck Esposito will host me, Blessing and Steve Davidowitz of Gaming Today.
The final seminar will be at 6:15 p.m. May 5 at Texas Station, hosted by Jacovitz.
The only ballroom party I am aware of is at the South Point. It's free, and tables are first come, first served. It's worth showing up early to get the Daily Racing Form to study.
Twin Quinellas are a book bet you will find only in Las Vegas. It's a bet in which you need to pick the top two finishers, in either order, in two designated races.
Station Casinos will offer a $10,000 Twin Quinella on May 5, Oaks Day, and a $20,000 Twin Quinella on May 6, Derby Day. South Point will offer one May 6 for $5,000.
Many race books will have Derby giveaways.
Santa Anita contest
If you are in the Arcadia, California, area Saturday, Santa Anita Park is hosting a $500 Spring Challenge handicapping contest. Top finishers could win seats to the 2018 National Handicapping Championship at TI, the 2017 Breeders' Cup Betting Challenge, plus $10,000 in prize money.
Richard Eng's horse racing column is published Friday in the Las Vegas Review-Journal. You can buy his Santa Anita Park picks at racedaylasvegas.com. You can email him at rich_eng@hotmail.com and follow @richeng4propick on Twitter.