Page McKenney living dream come true for claiming horses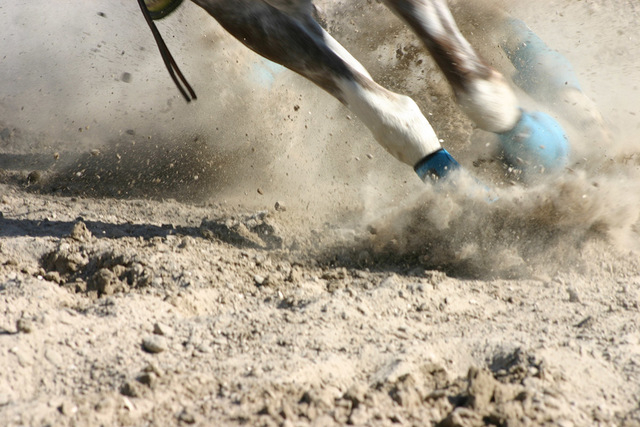 I always have been a sucker for the claiming horse that developed into a stakes winner. Sometimes even a champion. People love the blue-collar horse that far exceeds expectations. A few come to mind, such as Stymie, John Henry and Lava Man.
There is an active horse who can now add his name to this list: Page McKenney. Page McKenney (6-1) will make his next start Saturday in the $1.25 million Charles Town Classic.
His owner is Adam Staple, whom I've been in contact with since the end of last year. His story is a dream come true for any small horse owner.
"I claimed him in July 2013 for $16,000 at Penn National," Staple said. "I first spotted him in maiden claiming races at Colonial Downs and Laurel Park.
"He's won 15 races for us, nine in stakes. Page has earned more than $1 million for us alone. The winnings have afforded me the chance to expand the stable."
Staple gives full credit to his trainer, Mary Eppler.
"Thankfully Page has remained very healthy due to the great care Mary has given him," Staple said.
Page McKenney is a 6-year-old gelding. Staple would like the horse to emulate the popular stakes winner Ben's Cat, who is still winning turf sprints in Maryland as an 11-year-old gelding.
Page McKenney is growing a legion of fans back east. He won two awards last year for Maryland-based Horse of the Year and Pennsylvania-Bred of the Year.
Another horse Staple owned was a 6-year-old mare named Avie. He retired her in February with career earnings of $171,000 to become a broodmare. Avie also was trained by Eppler.
"If it wasn't for Avie, I'd never have been able to buy any other horses, much less Page McKenney," Staple said. "So I owe her everything."
Page McKenney ran third in the 2015 Charles Town Classic behind Moreno and Imperative, winning $142,000. This year's race will be just as hard, as three Southern California shippers — Donworth (3-1), Imperative (7-2) and Hard Aces (8-1) — are accomplished handicap horses.
And that's not all. Stanford (9-2) and S'maverlous (10-1) are stakes winners, so this is a deep field.
"A win would truly be life-changing," Staple said. "These are special times that will stay with me forever."
His advice for other small horse owners or those thinking of getting into horse racing for the first time?
"I would hope everyone can get lucky sometime," Staple said. "You can't chase it. You just have to be 'out there' to let the opportunity fall in your lap. The moment you force it is when it all falls apart."
Ironically, two of the major Classic contenders also were claimed by their owners. Imperative was claimed for $50,000 in December 2013 at Hollywood Park, and S'maverlous was taken for $32,000 in September at Belmont Park.
So, for those who think you need to spend millions to find a nice horse, it can happen at a much lower level. You obviously need a lot of racing luck. But as Staple said about letting opportunity fall in your lap, I would call that being in the right place at the right time, because luck is the residue of design.
Richard Eng's horse racing column is published Friday in the Las Vegas Review-Journal. You can get his Santa Anita picks by emailing him at rich_eng@hotmail.com. Follow on Twitter: @richeng4propick
Triple Crown schedule
May 7: Kentucky Derby, 3:34 p.m. post time
May 21: Preakness Stakes, 3:18 p.m. post time
June 11: Belmont Stakes, 3:35 p.m. post time