51s to take part in initiative catering to Hispanic fans
Updated July 24, 2017 - 1:21 pm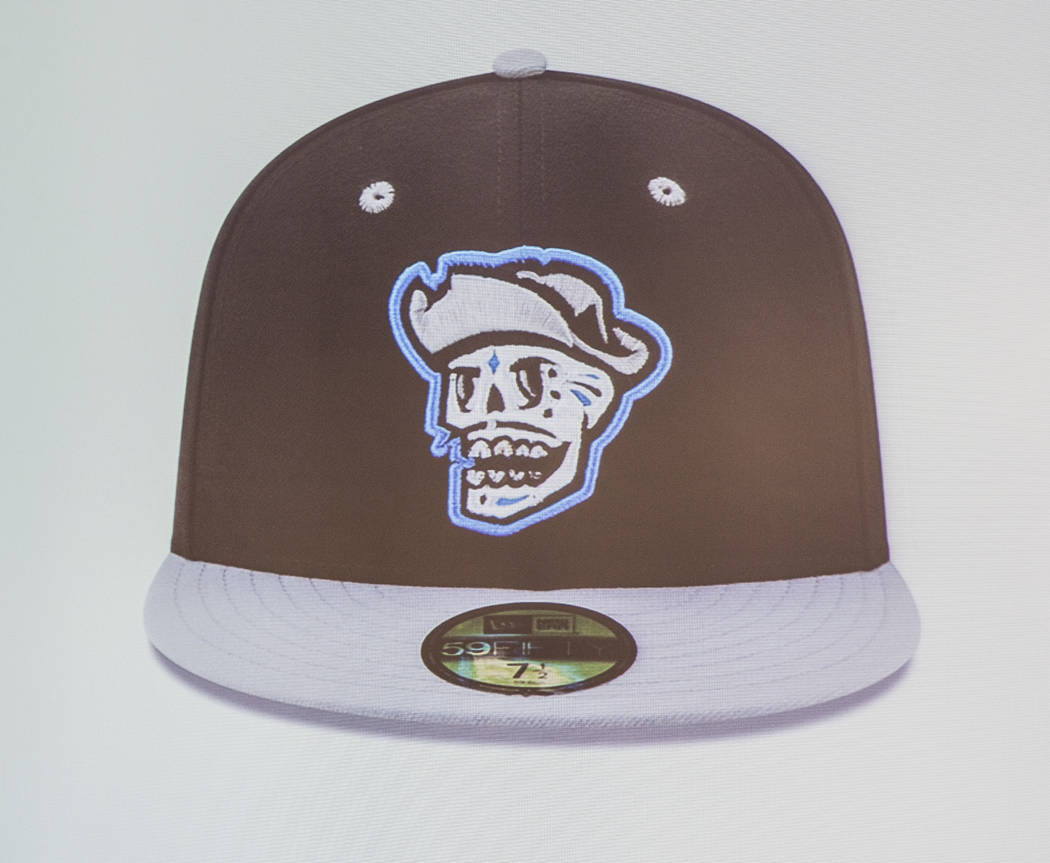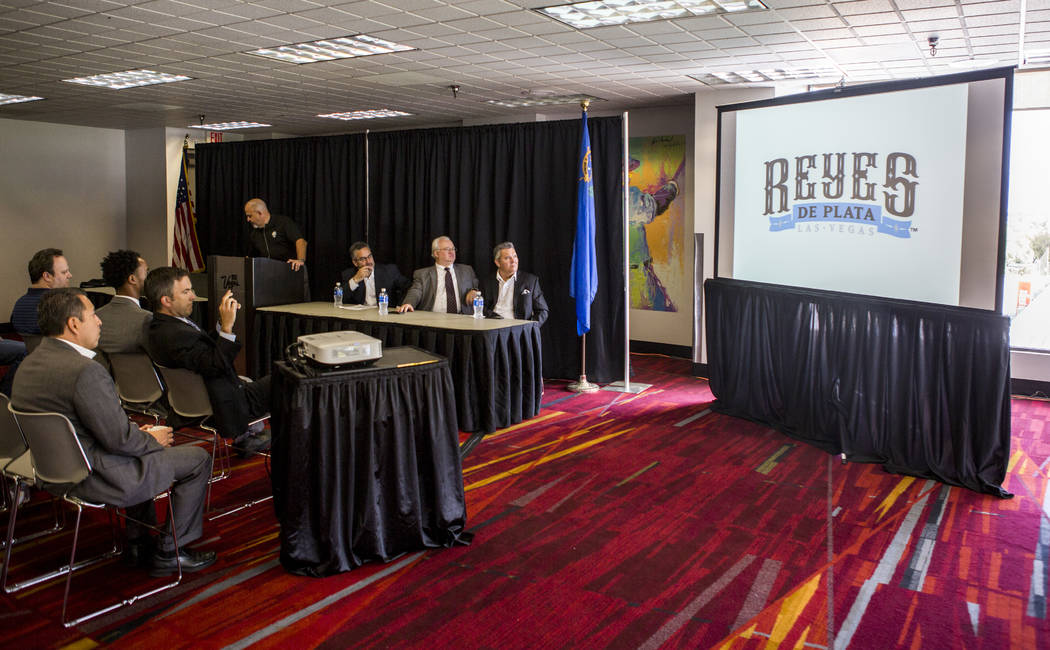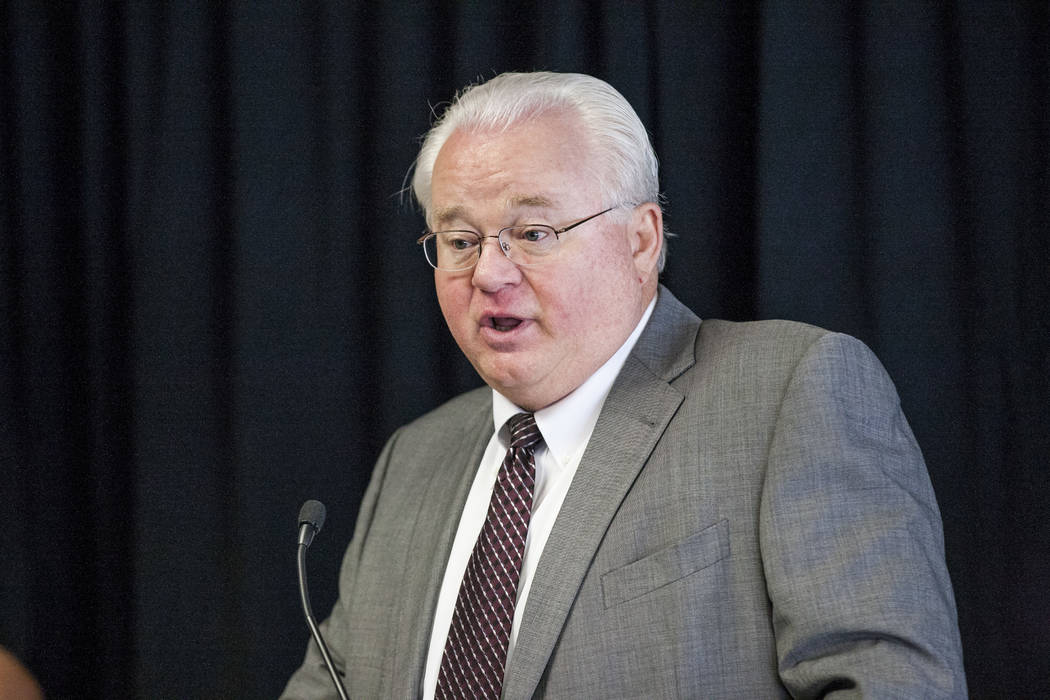 While the Las Vegas 51s aren't doing so hot this season — 37-65, .363 winning percentage, 17 games out of first place in their division — the Las Vegas Reyes de Plata remain undefeated.
The 51s will be known as Reyes de Plata — Silver Kings — during Tuesday night home games in August. It's like when Phoenix's NBA team becomes Los Suns for selected games or the Fresno Grizzlies don their taco jerseys, part of a new initiative catering to Hispanic/Latino baseball fans announced Monday at Cashman Field by Minor League Baseball.
The marketing blitz, called Es Divertido Ser Un Fan — It's Fun to Be a Fan — was rolled out along with Triple-A sized croissants, High-A sized muffins, scalding coffee and new caps and jerseys at the stadium's Club Level Restaurant. The 51s will debut the uniforms next month and raffle them off at season's end, with proceeds going to the Las Vegas Latin Chamber of Commerce.
"Everybody in baseball understands the influence the Latin players have had and will continue to have," 51s president Don Logan said after his coffee cooled a little. "It's gonna be fun. The logo's fun; the whole concept is fun. It'll be something different. And when you're having a season like we're having, it's very much needed."
Las Vegas among test markets
In addition to the 51s, the Charlotte Knights, Kane County (Illinois) Cougars and Visalia (California) Rawhide will be part of the August rollout. All four areas have significant Hispanic populations. The plan is to extend the initiative into all 160 minor league markets in 2018.
Logan said reaching out to Hispanic fans is long overdue, and the statistics back him up. And he's not just speaking of Jose Altuve's .358 batting average.
With a 2015 U.S. Census tally of 56 million, Hispanics and Latinos make up the largest minority population in the country. Opening Day major league rosters featured an all-time high 32 percent of players of Hispanic and Latino ancestry. The 10 states with the fastest growing Hispanic/Latino populaces, led by North Carolina, Virginia and Tennessee, are home to 45 minor league franchises.
Clark County's Hispanic population of 663,112 ranks 16th among U.S. counties, and 31.5 percent of Las Vegas' population is Hispanic/Latino. If Logan could sell one in four a Plaza Level ticket, perhaps all those fireworks nights wouldn't be necessary, and soccer players tearing up the outfield with their cleats wouldn't be such a pressing concern.
Checking boxes
Minor League Baseball president & CEO Pat O'Conner said several criteria were considered in establishing the test markets.
"One, does the market support the initiative? Obviously, Las Vegas supports a community diversity initiative," O'Conner said after the presentation. "Two, do you have a ballclub and a management team in place that is going to allow you to effectively execute? Don Logan and (general manager) Chuck Johnson with the 51s, they check that box. Do you have community support, to give it a fair chance that you could get a good result, or a good reading on a result? There's a long relationship between the 51s and the Latin Chamber of Commerce, so you check that box.
"And my goodness, it's Las Vegas. In this country today, pretty much everything in one form or another comes through Las Vegas. So we felt it would provide the profile that we felt this initiative is worthy of."
Note to Visalia, California: Don't you dare try to steal the NBA Summer League or the big darts tournament at Tropicana Las Vegas.
Jim Gemma, the 51s' longtime media man who has statistics for everything, or will get them to you in 15 minutes or fewer, said six of the 51s are foreign-born players of Hispanic/Latino descent. One in four. Including shortstop Amed Rosario, who in April was named the top prospect in all of baseball by ESPN.
Since the Triple-A All-Star Game, Rosario has missed a bunch of games with a stomach illness. Es no divertido ser un shortstop when you have gastroenteritis, and the team for which you play is 17 games out of first place.
But I have a feeling the Dominican kid with the slick hands and the quick bat is going to like the new uniforms.
Which team is the skull hat and where and when can I throw my money at you to own one?

— Travis Bouchard (@CalamusandSinew) July 24, 2017
Las Vegas Reyes de Plata #MiLBesDivertido pic.twitter.com/1IKJdU5PV6

— MiLB.com (@MiLB) July 24, 2017
Contact Ron Kantowski at rkantowski@reviewjournal.com or 702-383-0352. Follow @ronkantowski on Twitter.