Ancient Japanese sport of Sumo wrestling returns to Las Vegas
February 7, 2018 - 5:15 pm
Updated February 7, 2018 - 5:47 pm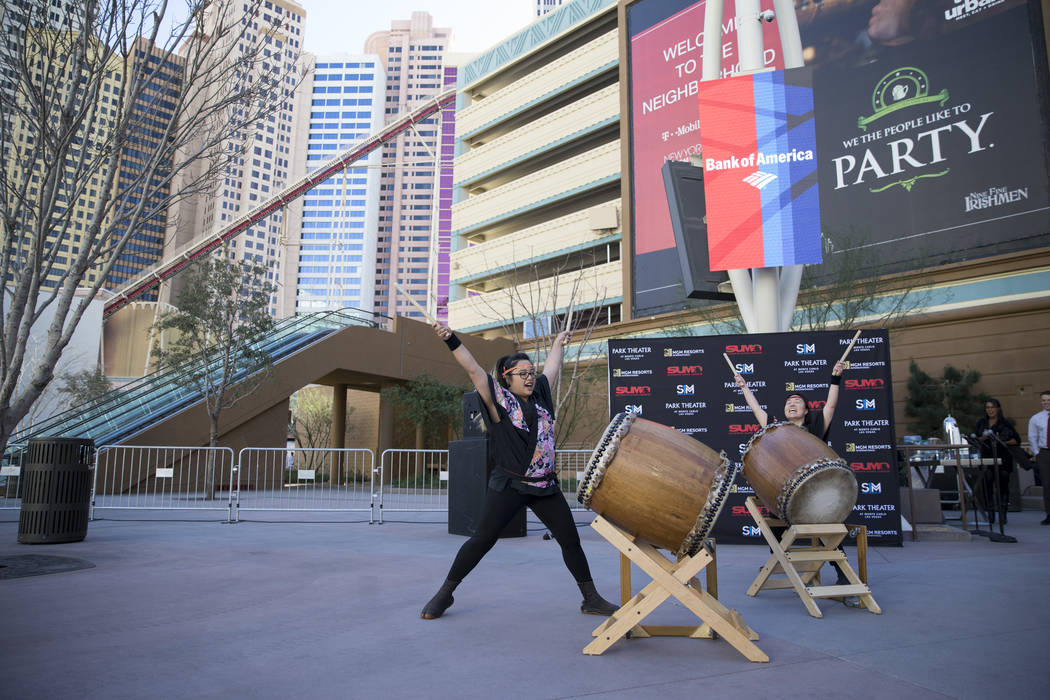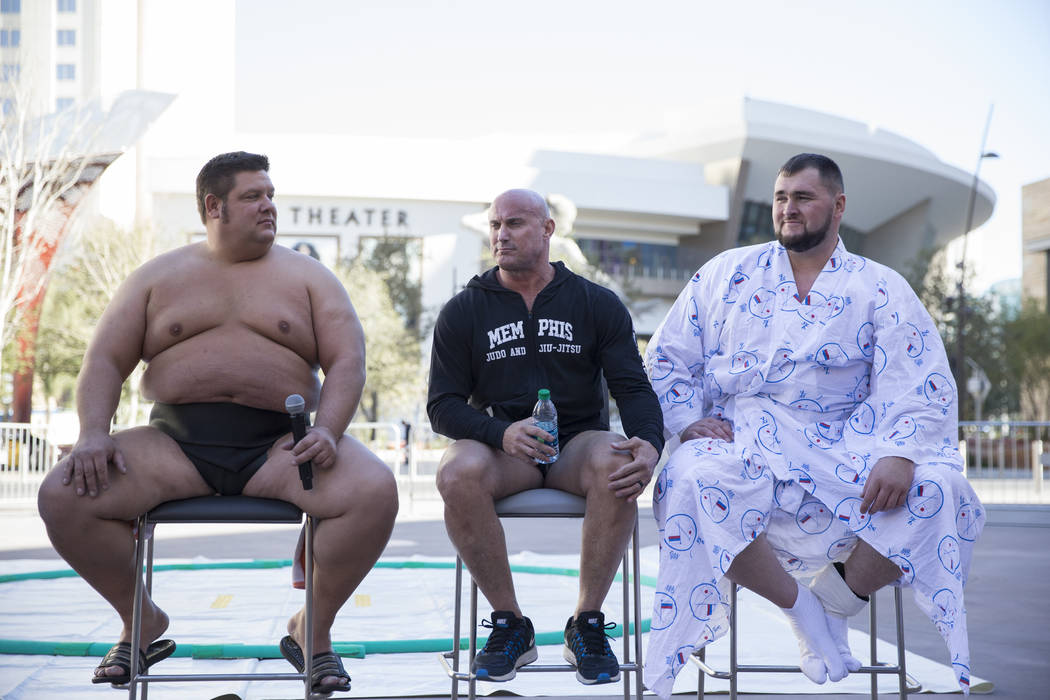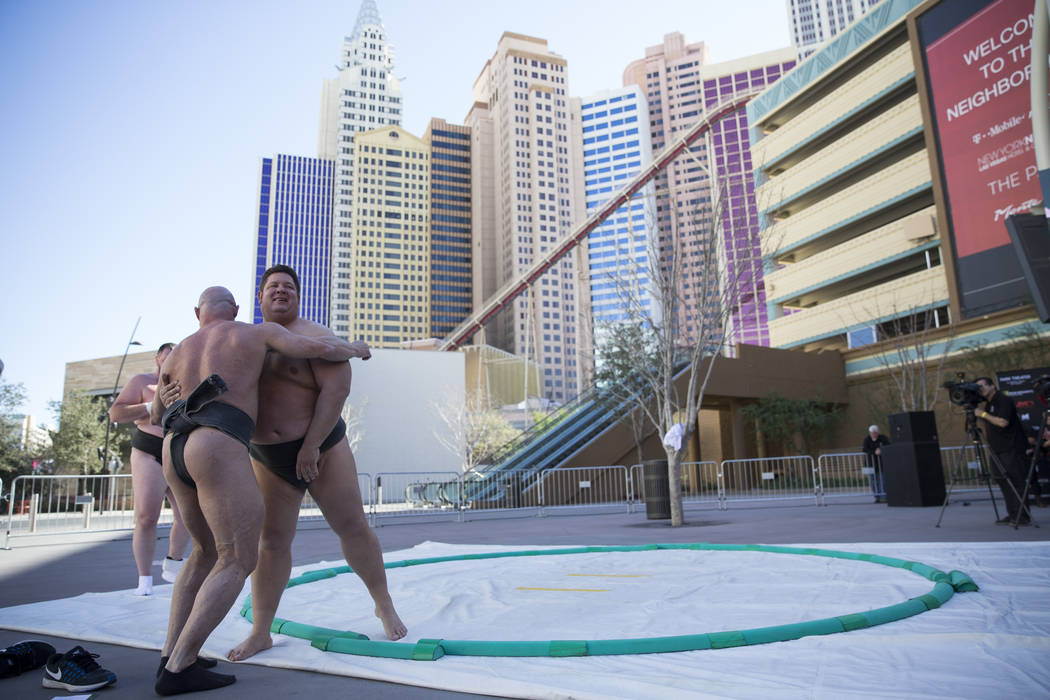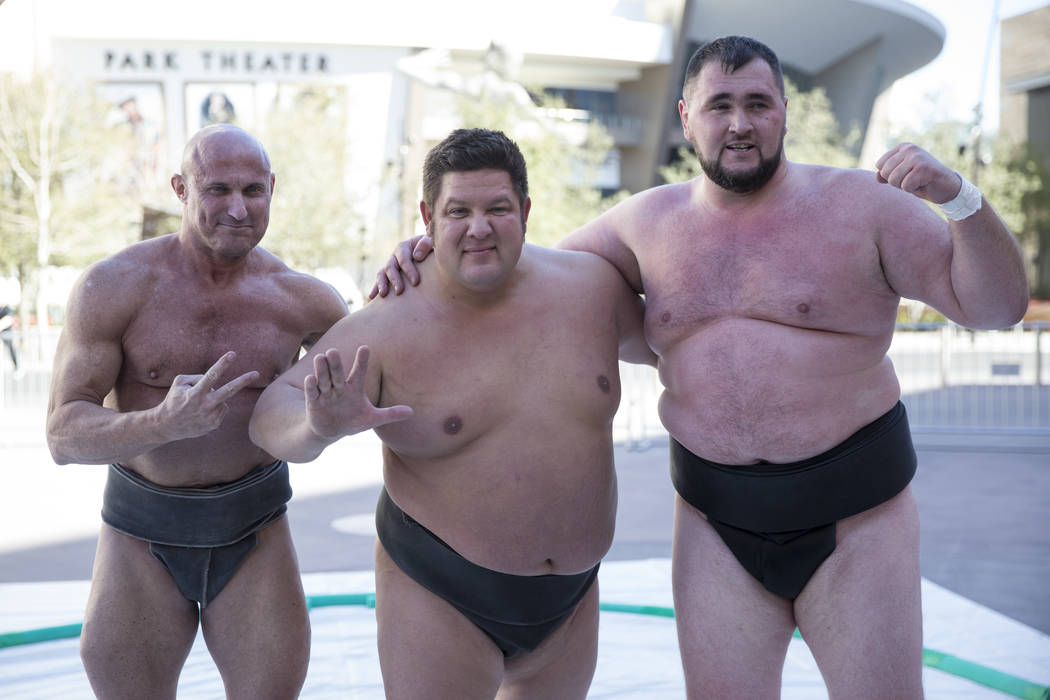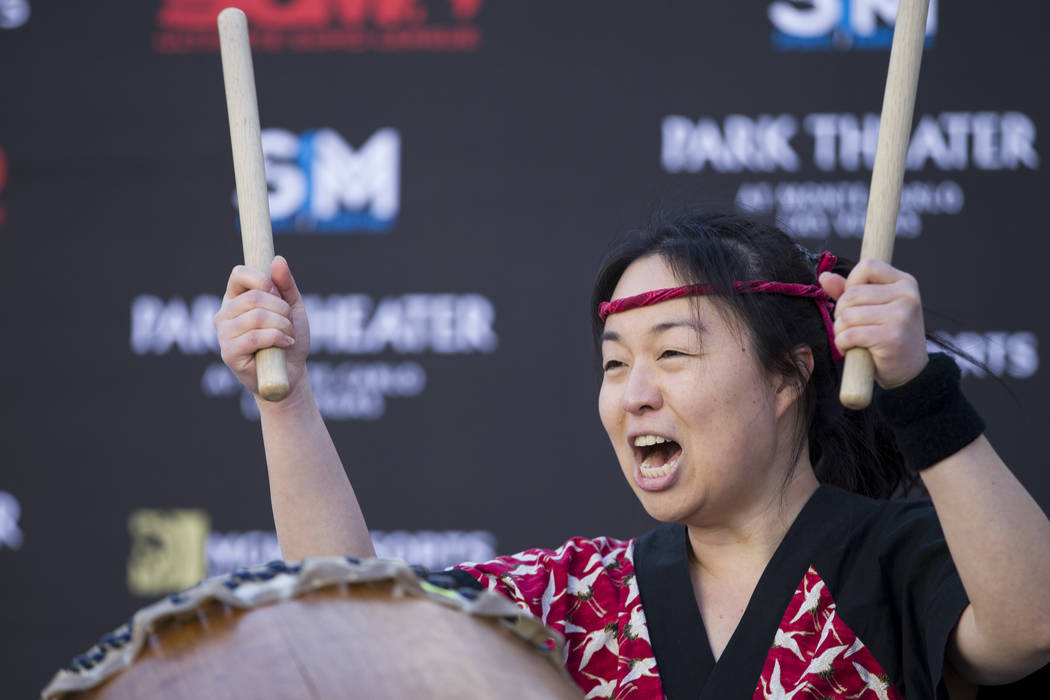 It was Tuesday night, and one of the TV guys had just finished interviewing Bill Laimbeer, heretofore Detroit Pistons Bad Boy, here and now coach and general manager of the Las Vegas Aces, a WNBA team that will begin play at Mandalay Bay in a few months.
"Everything is coming to Las Vegas," he said of the constantly shifting Las Vegas sports landscape. There was wonderment and awe in his voice. More than usual.
On Wednesday morning, it was announced the Ultimate Sumo League — as in professional sumo wrestling — is coming to Park Theater at the Monte Carlo in April.
My friend in the electronic media wasn't exaggerating.
Everything is indeed coming to Las Vegas.
Sumo redux
Never in 334 years — sumo wrestling as a tournament sport traces its origin to 1684 and Japanese warlords — could one have envisioned sumo wrestling becoming a thing on the Strip. Now it will become a thing for the second time.
In 2005, a celebration of the sport and its culture called Grand Sumo Las Vegas attracted 37 rikishi (powerful men) clad in mawashis (loincloths) who bumped ample girths in a dohyo (ring) at Mandalay Bay for three days.
These girthful collisions almost caused a literal shift in the Las Vegas sports landscape.
More than 25,000 sumo wrestling enthusiasts and curious onlookers attended, which probably explains why somebody got the idea to put spectators in inflatable sumo suits and have them bump bellies between innings at minor league baseball games.
Noah Goldman, the Roger Goodell of sumo wrestling, or at least its Paul Tagliabue, envisions a domestic and international circuit of sumo tournaments that will include the following ports of call: New York, London, Paris, Los Angeles, Hawaii, Seattle, Orlando, Florida. As well as "other major cities."
"Although its roots are in Japan, where it started over 1,500 years ago, it has spread around the world and truly become an international sport," Goldman said before three rikishi and one brave soul who walked out from behind the barriers to accept a challenge (or pay off a bet) put on an exhibition of sumo wrestling at Toshiba Plaza.
"The reason for its growth is actually very simple. Most of the matches last for maybe 60 seconds to 90 seconds. And so it's quick, action-packed and it's perfect for attention spans of people, which are short."
Power and beauty
At Wednesday's news conference, women wearing kimonos pounded wadaikos, the Japanese drums one hears incessantly at ballgames featuring the Chiba Lotte Marines or the Orix Buffaloes or the Hokkaido Nippon Ham Fighters, before the rikishi made their way to the rudimentary dohyo.
None of these sumo wrestlers was from Japan. One was from Memphis, Tennessee. He said he was a former college cheerleading champion.
Commissioner Goldman said people who buy tickets starting at $59.50 will see sumo wrestlers from all over the world, including Japan. He said one should not be distracted by the size of the wrestlers or their paucity of clothing.
"It is not just large men pushing their opponent around, but it is also skilled athletes that use their skills and knowledge of force and balance to defeat their opponent," Goldman said. "There is a great power and beauty in a sumo match. And there will be music, lights and an interactive experience that will captivate and entertain our audiences."
The rikishi named Dan — 12-time U.S. Sumo champion Dan Kalbfleisch of Los Angeles — said all of that is true. But at the end of the day, he said, chicks still mostly dig the uniforms.
Contact Ron Kantowski at rkantowski@reviewjournal.com or 702-383-0352. Follow @ronkantowski on Twitter.
Get ready to Sumo
What: Ultimate Sumo League
When: April
Where: Park Theater at Monte Carlo
Tickets: Starting at $59.50. Ticketmaster.com
Did you know: The longest serving sumo wrestling yokozuna (highest rank) was Haguroyama Masaji, who was promoted in May 1941 and held the rank until his retirement in 1953, an all-time record of 12 years, 3 months.