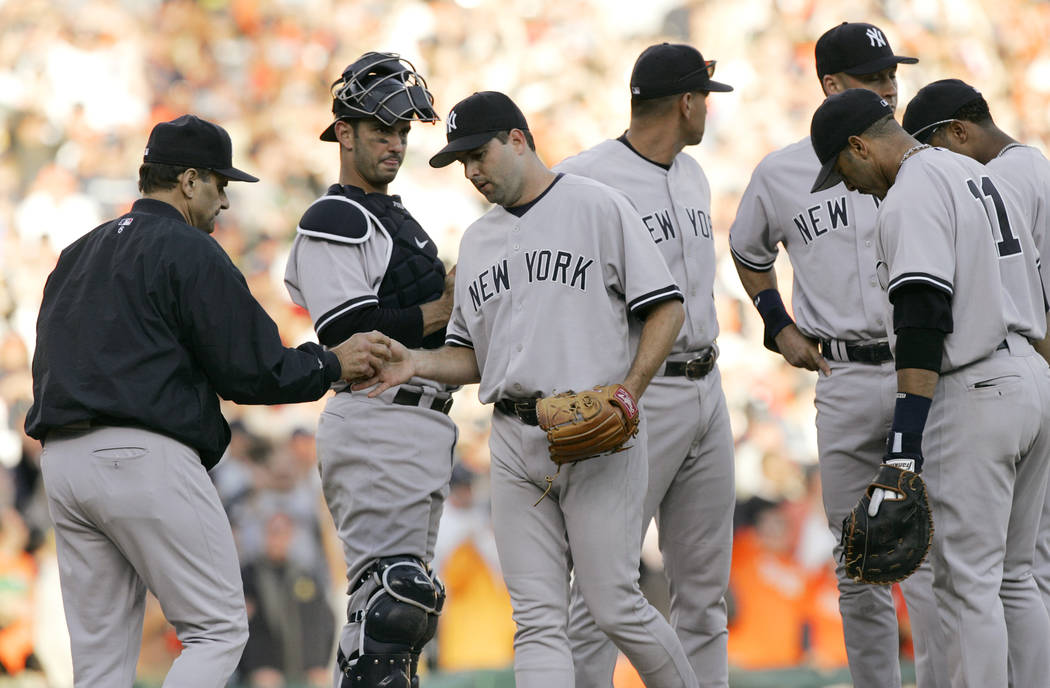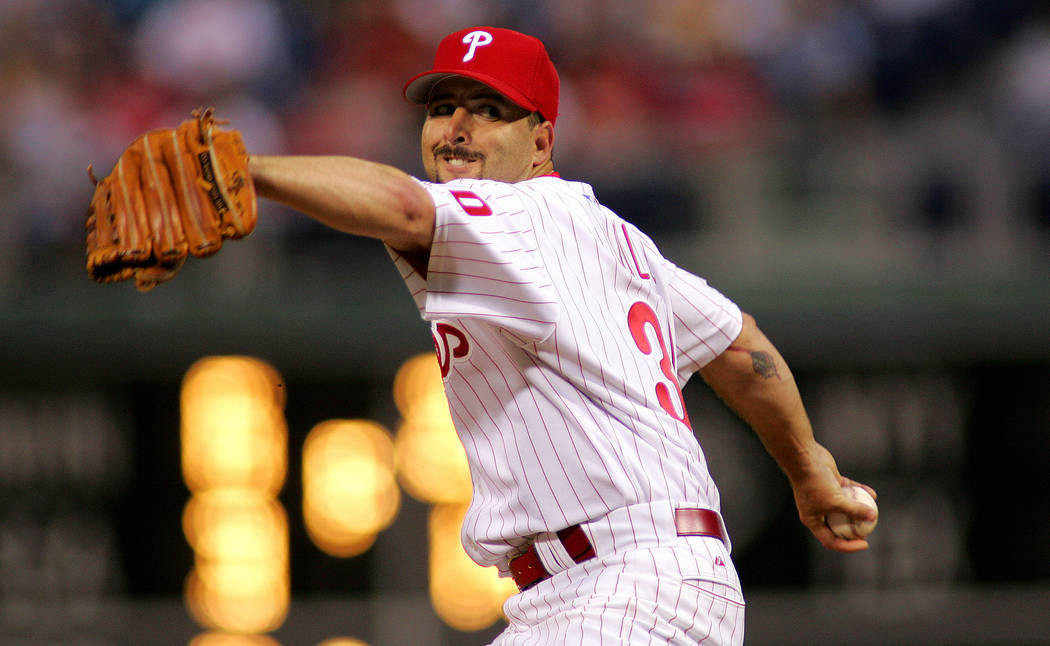 When Gino Caruso saw the brief on his cellphone Tuesday, that Roy Halladay had been killed while piloting a light airplane, bittersweet memories of another pitcher turned pilot were renewed.
For three years when they pitched together in the minors, Caruso and Cory Lidle were roommates chasing a dream. Lidle would pitch in the big leagues for nine seasons. He was pitching for the Yankees in 2006 when the light plane he was either flying or riding in crashed into an apartment building overlooking the East River.
Gino Caruso said when he heard the grim news, he called his buddy's cellphone. It went to voicemail. Train's "Drops of Jupiter" was playing.
"Tell me, did you fall from a shooting star …"
There was no need to leave a message.
Now Caruso thinks of his former roomie whenever he hears that song. And, naturally, he thought of Cory Lidle when Roy Halladay's plane went down in the Gulf of Mexico Tuesday.
"It really got me to thinking about Cory," Gino Caruso began.
Pride of the Posse
Caruso and Lidle were pitchers for the independent Pocatello Posse in 1993 when they were signed by the Brewers. Lidle, who was 21, was 8-4 with a 4.13 earned-run average. Caruso, 23, was 7-5 with a 3.17. There was nothing to suggest Cory Lidle would go on to pitch at Yankee Stadium while Gino Caruso would go on own GoodFellas, a local bail bond establishment.
"Cory used to take a baseball and stretch his fingers around it, grab it like a forkball," recalled Caruso, who starred for Basic High's 1987 state championship team and would beat bushes for 10 seasons in places such as Southern Oregon, Pocatello, Stockton, El Paso, Fargo-Moorhead and Dos Laredos in the Mexican League. "He just kept stretching, to see if he could get his fingers around the ball.
"Finally around 1995 it happened. His split-finger (fastball) starting dropping off the table, and he went from an average pitcher to dominant. He went Rule 5, and then he was 7-2 for the Mets the following year."
Gino Caruso thought about Cory Lidle jamming a baseball in the V between his index and middle fingers after Roy Halladay's plane went down.
He thought about the time Lidle wore Reebok aerobics shoes on a road trip because he couldn't afford dress footwear, per team rules.
"Where's Jane Fonda? Where's your leg warmers?"
Caruso said the other players were unmerciful. They shamed Lidle into putting those aerobic shoes onto a closet shelf below the Mendoza Line.
Six strong for the Bombers
The two stayed in touch after Lidle made the bigs, where he pitched for nine seasons. Cory Lidle never forgot where he came from. When his old roomie said he was coming to New York with his family to celebrate his grandmother's 92nd birthday, Lidle set them up with box tickets behind home plate for a game he pitched against the Rays.
"He had a tough first inning, and as he came off the field, people were booing," Caruso recalled. "He wound up going six strong and got the win."
Gino Caruso thought about Cory Lidle's generosity, and how his grandmother's eyes lit up, and those six strong when Roy Halladay's plane went down Tuesday.
For others, it might have been Thurman Munson or Roberto Clemente or Kenny Hubbs. Hubbs of the Cubs.
In 1962, Ken Hubbs was National League Rookie of the Year. He set records with 78 consecutive games played and 418 chances handled at second base without an error.
He was 22 when the Cessna 172 he was flying crashed into Utah Lake near Provo in 1964.
A few years ago when my mom was going through boxes, she found an old scrapbook into which I had pasted a newspaper photo showing Ron Santo and Ernie Banks carrying Kenny Hubbs' casket when I was 7.
I'm not sure if 7-year-olds keep scrapbooks anymore. Probably not. But if they do, I wonder how many have the scissors and a glue pen out today in silent homage to Roy Halladay.
Plane crash victims
Major league baseball players killed in plane crashes while still active:
— Marv Goodwin, Reds, 1925 (34 years old)
— Tom Gastall, Orioles, 1956 (24)
— Charlie Peete, Cardinals, 1956 (27)
— Ken Hubbs, Cubs, 1964 (22)
— Nestor Chavez, Giants, 1969 (21)
— Roberto Clemente, Pirates, 1972 (38)
— Thurman Munson, Yankees, 1979 (32)
— Cory Lidle, Yankees, 2006 (34)
Contact Ron Kantowski at rkantowski@reviewjournal.com or 702-383-0352. Follow @ronkantowski on Twitter.