Decency still part of Modified racing
November 13, 2013 - 10:55 pm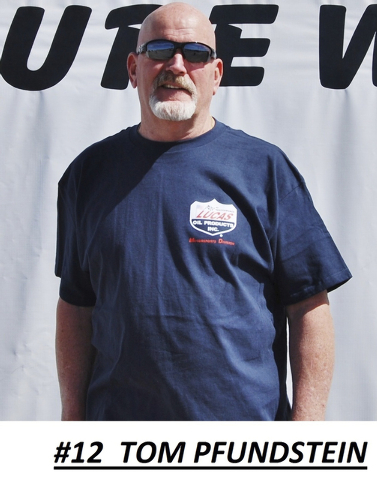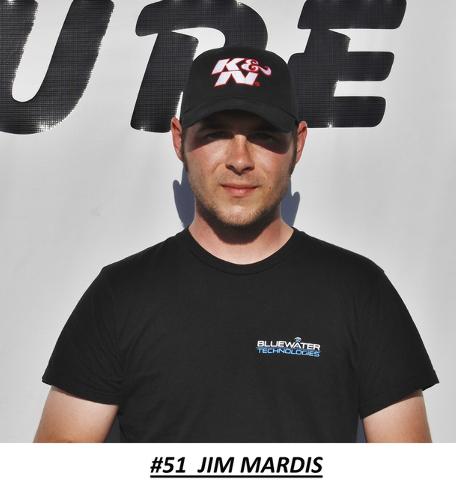 When I was in high school, my drivers education instructor was Coach Crnkovich. On Friday, he'd have his late class drive from the grimy Chicago suburbs to West Lafayette, Ind., so he could visit with his pal on the Purdue coaching staff, and to pick his brain about the 3 yards and the cloud of dust.
This explains why my high school football team often came up short in the fourth quarter.
Sometimes as we were trucking down down Interstate 65 with our hands locked on the steering wheel in the 10 and 2 position, we'd see an Indy-style racecar rolling down the highway on the back of a flatbed trailer. The closer you got to West Lafayette, the more likely it would be Mel Kenyon's car, because Mel was from Lebanon, Ind., and only 36 miles separate Lebanon and Ross-Ade Stadium on the Purdue campus.
Back in the flatbed trailer days, sports and sportsmanship went hand in hand. Though I never met Mel Kenyon, he seemed like the kind of guy who would lend Bud Tingelstad or Sammy Sessions or Bob Harkey or even Al Loquasto, driver of the Frostie Root Beer Special, an engine or some other spare part if they needed one.
Guys helped each other out during the flatbed trailer era of auto racing. It wasn't so cutthroat then, and you could walk around the pits with a pack of Marlboros rolled up in the sleeve of your T-shirt, and nobody said anything.
This is why I think Tom Pfundstein could have raced in Mel Kenyon's day. First off, at 62, he's old enough to remember Mel Kenyon.
At the end of September, the Lucas Oil Modified Series — Pfundstein is part-owner and driver for the Henderson-based HTown Racing team — was running at Blythe, Calif. There was a nasty crash, and some race cars got destroyed. One of these belonged to Jim Mardis, the two-time series champion from Yucaipa, Calif.
Mardis is a younger guy who drives a UPS truck. If he's your driver, don't bother paying Amazon extra for second-day delivery. Your package will arrive in plenty of time.
But Mardis drives only part time for UPS, which doesn't pay all of his racing bills. So when his car was destroyed at Blythe, that was it. There would be no more starting of engines for this gentleman. His shot at a third series championship went up in smoke.
Then his phone began to ring.
A fellow driver named Roger Brown offered Mardis use of his car for the penultimate race of the season at Lake Havasu, Ariz. Mardis said that was awfully nice of Roger but that it wouldn't be right, because Brown was running among the point leaders, too.
Then Tom Pfundstein called and made the same offer.
Pfundstein is not running among the point leaders, because racing is just a hobby for him, something to do when he's not consulting on construction projects or helping with the Las Vegas High basketball team as a volunteer assistant.
He mostly runs in the back of the pack, he said, but it sure is a lot of fun. And every now and then he runs closer to the front, and then it's even more fun, as it was for Mel Kenyon at Indy that year when he finished third behind Bobby Unser and Dan Gurney.
So Jim Mardis told Tom Pfundstein yes, he would run the No. 12 car at Havasu. Only it became the No. 51 car, because Pfundstein told Mardis he could change the number to his number, and he could put the decals of his sponsors on it, too. So Mardis did, and then the No. 51 looked like one of Roger Penske's cars, it had so many sponsor decals.
Pfundstein's only stipulation was that Mardis not worry about crashing. Bring home the trophy, or bring home the steering wheel.
Mardis didn't crash at Lake Havasu.
He set a new track record during qualifying.
Then he brought home the trophy. He won the race to keep his slim championship hopes alive.
Jim Mardis will drive Tom Pfundstein's car again on Saturday night, during the 75-lap season finale at Las Vegas Motor Speedway. Pigs would have to fly and Danica Patrick win at Homestead for him to overhaul a driver named Chris Gerchman atop the points.
The Lucas Oil Modified Series presented by LoanMart is not exactly the Chase for the NASCAR Sprint Cup, regardless of how it was pitched to the LoanMart people. Drivers in this series usually do not go on to become Jimmie Johnson, or even Mel Kenyon. They go on to drive UPS trucks and consult on construction projects, and sometimes they help out with the local high school basketball team, now that their daughters are grown up and on their own.
This is still a nice story.
It reminds me of rolling down an Indiana highway during the flatbed trailer days, and of Knute Rockne, who never lost to Purdue, and who also said one man practicing sportsmanship is far better than a hundred teaching it.
Las Vegas Review-Journal sports columnist Ron Kantowski can be reached at rkantowski@reviewjournal.com or 702-383-0352. Follow him on Twitter: @ronkantowski