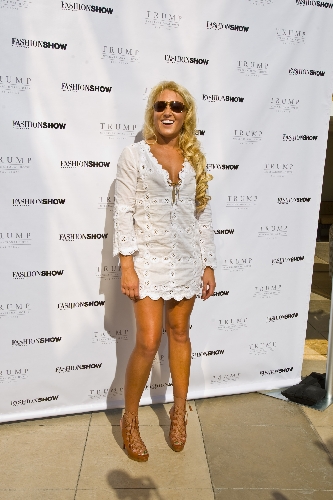 OK, the Super Bowl is over, and we still don't know who turned out the lights. Now what?
February marches on.
If only it marched on in double time.
February has to be the worst month for sports fans. For starters, there's Valentine's Day, and if a female sports fan is in your life, she will expect a nice night out and a box of chocolates. And there goes your three-team parlay money.
If you like hockey, February might be a little more interesting this year. That's only because until Jan. 19, there wasn't any hockey.
The NBA All-Star Game is Feb. 17, so there's that.
Baseball's arbitration hearings began Monday and will run through Feb. 20, if necessary.
Three world skiing championships – alpine, biathlon, nordic – are in February. Probably all in Switzerland.
People wonder why the Daytona 500, the NASCAR Super Bowl, is the first race of the year instead of the last. Now you know. Because it's in February. No competition from the stick-and-ball sports.
Nothing is on TV other than bullriding and a little golf and 43 college basketball games that don't mean anything, unless you're one who gets paid for predicting the NCAA Tournament brackets six weeks out, or attended IPFW or UMKC or IUPUI or even a Summit League school that isn't identified by cryptic capital letters. Such as Nebraska-Omaha.
This is why sports fans should circle Feb. 12 on the cheap desk calendars we received because Macy's was out of gloves and scarves at 5 p.m. on Christmas Eve. This is the day the Sports Illustrated Swimsuit Issue will arrive in our mailboxes. Be thankful, too, that the 12th is on a Tuesday this year, and not on a Saturday.
This is the 50th anniversary of the swimsuit edition, so maybe it will arrive in a plain, brown wrapper – like your dad's Playboy. People like to go all out on these major anniversaries, so it wouldn't surprise me if SI finds a way to make its supermodels appear to be wearing even less than usual.
Maybe it will come with one of those ballpoint pens you get at a truck stop, where you turn it upside down and the hula skirt disappears.
Like when ESPN The Magazine put Serena Williams on the cover, and she was naked. Only it didn't matter, because they had her pose with her knees and elbows hiked up in strategic positions. Like in the Sears catalog. Most guys I know went right back to watching beach volleyball and Danica Patrick's qualifying run and that young woman from Paraguay attempt to throw the javelin.
Anyway, I was speaking to Natalie Gulbis, the LPGA pinup girl who lives at Lake Las Vegas, on Tuesday. She mentioned that she had just turned 30. To which I said get out, no way Jose, you sure couldn't tell. To which she said that's because she hangs out at The Spa at Trump, where she gets super hydrating oxygen treatments with dermal boosters and pressure point massages and DermaLucent therapy, where they shoot laser beams over her face to reverse the effects of shooting 2 under par in harsh sunlight.
(This apparently is a perk of losing on "Celebrity Apprentice" and being able to smack a golf ball from here to Palm Springs.)
Anyway, that morphed into a discussion about her posing in last year's Sports Illustrated Swimsuit Issue without her wood covers.
She was wearing only body paint, which took 13 hours to apply. But she said they played cool music, like club music, and everybody made her feel comfortable and so the time passed quickly.
And when the pictures came out, it appeared she was wearing a green and pink bikini with a golf ball pattern.
It was tastefully done. Way more tasteful, for example, than the young woman on the Weather Channel who for some reason was spilling out of the top of her little black dress on Tuesday night. Maybe another hurricane is coming, and she was imitating one of those levees.
When I asked Natalie Gulbis if she was nervous before the SI shoot, she said excited was more like it. That the Sports Illustrated Swimsuit Issue is to those who aspire to model what the cover of the Rolling Stone was to Dr. Hook and those who aspire to play guitar.
"It was an honor just to be considered for it," she said.
I almost told her the story about receiving my first Sports Illustrated Swimsuit Issue, in 1970, and how upset I was to discover the picture on the cover was of a scantily clad woman instead of, say, Bud Grant.
This was when the swimsuit edition consisted of just a few photos toward the back of the regular magazine, after the 8-track stereo ad and a travel story about Hawaii or Tahiti or some other faraway locale with palm trees.
The scantily clad woman was Cheryl Tiegs, the first supermodel. I didn't care. I was 13.
And now Cheryl Tiegs is 65, and I am 56, and it's February again. And so now I'm mostly wondering how did Cheryl Tiegs get so old?
Las Vegas Review-Journal sports columnist Ron Kantowski can be reached at rkantowski@reviewjournal.com or 702-383-0352. Follow him on Twitter: @ronkantowski.