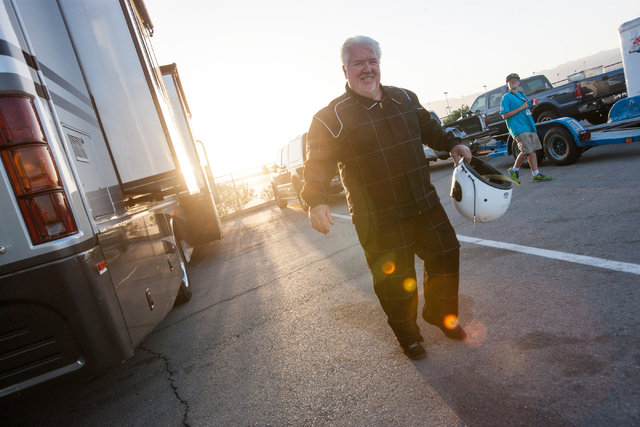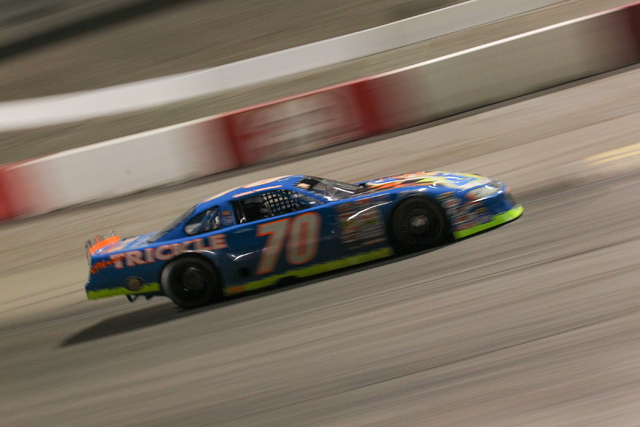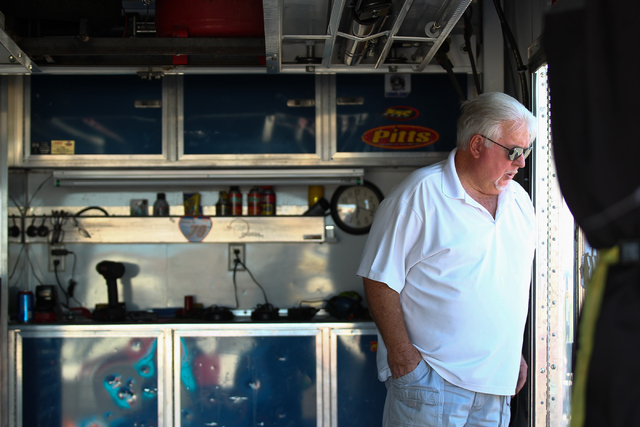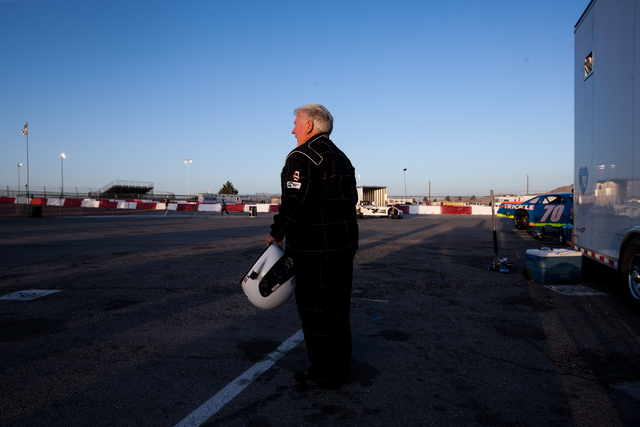 Of all the father-and-son bonds spawned by sports, I often think of the ones in auto racing first. Sometimes there is tragedy when it comes to fathers and sons at speed. And so it is these relationships that seem more profound.
In auto racing you have (or had) the Earnhardts, the Allisons, the Pettys. You had the Vukovichs: Bill, Billy Jr., Billy III.
Bill Vukovich was killed chasing his third consecutive Indianapolis 500 victory in 1955; his grandson, Billy III, was the Indy 500 Rookie of the Year in 1988 before losing his life two years later in a sprint car race in California.
Billy Vukovich Jr. finished second in the 1973 Indy 500. He's the only Vukovich still around. Today is Father's Day, and you wonder how Billy Jr. is dealing with it.
Parnelli Jones was a hard man, tough as nails on the racetrack. In 1994, his son, Page, a rising star, suffered life-threatening injuries in a sprint car crash in Ohio. Page never raced again, was never the same after that crash. When I asked Parnelli Jones about Page several years ago at the SEMA show, he began to cry.
I saw Chuck Trickle cry, too.
It was at University Medical Center in 1997, the morning after his son, Chris, was shot between the eyes while driving on the highway close to home. Chris Trickle was a rising auto racing star, too.
One of the last stories I wrote about him was published Oct. 31, 1996. There were three races at Las Vegas Motor Speedway that weekend — sportsman stock cars, Winston West stock cars, NASCAR Craftsman Trucks — and Chris Trickle would try to drive in all three.
It was three weeks ago I watched another Las Vegan finish sixth at the Indy 500 and then drive in NASCAR's Coca-Cola 600 that night. Chris Trickle might have been Kurt Busch. When Chris got shot, it was Kurt who took over behind the wheel of Chris' No. 70 car.
It was about a year after the senseless, unsolved crime when Chris Trickle died.
Although Chuck Trickle was not a racer, he started driving the No. 70 car. It was therapeutic. He would call his brother for pointers.
Unlike his sibling, Dick Trickle had been a racer. A helluva racer. He tore up the Midwest bullrings, and when he finally got to NASCAR, in 1989, he was named Rookie of the Year.
Dick Trickle was 48 years old then and a grandfather. But he was no rookie behind the wheel of a stock car.
The next year, he won the Winston Open, driving the No. 66 TropArtic Pontiac. He won by about 8 inches. Dick Trickle would race in NASCAR until 2001, and then he retired, and then last year his retirement ended in North Carolina, right next to the Forest Lawn Cemetery in Boger City.
Dick had notified the authorities. He had told them where his pickup truck would be, that when they found it there would be a body beside it. He had been sick a long time. He couldn't deal with the pain anymore.
So Chuck Trickle had endured so much with Chris, and now he was going through it again with Dick. But whereas Chris was 24 when he died, Dick was 71. At least he had gotten his chance. He had run with the big boys. He had had a full life.
A few years after Chris died, Chuck Trickle won the 2003 Super Late Model championship at LVMS driving his son's car. He was 59. By then the people at the track had named a race (and a park behind the grandstand) in memory of his son.
Chuck would go on to win the Chris Trickle Father's Day Weekend Special. More tears were shed.
A few days before this year's race, Chuck tried on his old driver's suit. It still sort of fit. Then he wedged in behind the wheel of the No. 70. He still sort of fit, too. So on Friday night, we talked in the paddock about Chris and Dick, and then after the sun went down, Chuck went out and did some hot laps.
The old man would run in the race. Therapeutic? Not this time. This time it would be fun. He finished ninth and 10th in a field of 12 cars in Saturday night's two feature races.
"You know, I will be 70 on June 19, and I got 70 on the car, and I've got two grandsons (another Chris and Tommy) running in the Legends and Bandoleros. So all three of us will be running," Chuck Trickle said before getting introspective again.
"You know how many times I cried when I lost my son? It was too many to count. It's been 17 years. It never goes away."
Chuck Trickle was sitting on the steps of his hauler, and his grandsons and their friends had jacked one of the racecars off the ground. There was laughter and much carrying on. It looked like a scene from that stock car movie "Six Pack," the one with Kenny Rogers and his pit crew comprised of kids.
One of Chuck Trickle's Six or Seven or Eight Pack dropped a socket wrench on the floor of the racecar hauler, startling the grown-ups who were chatting outside.
"Do not drop that!" Trickle admonished.
He sounded upset, but you could tell he really wasn't.
Las Vegas Review-Journal sports columnist Ron Kantowski can be reached at rkantowski@reviewjournal.com or 702-383-0352. Follow him on Twitter: @ronkantowski.