Greatest gift of all: Local coach winning battle with cancer
December 25, 2013 - 2:49 pm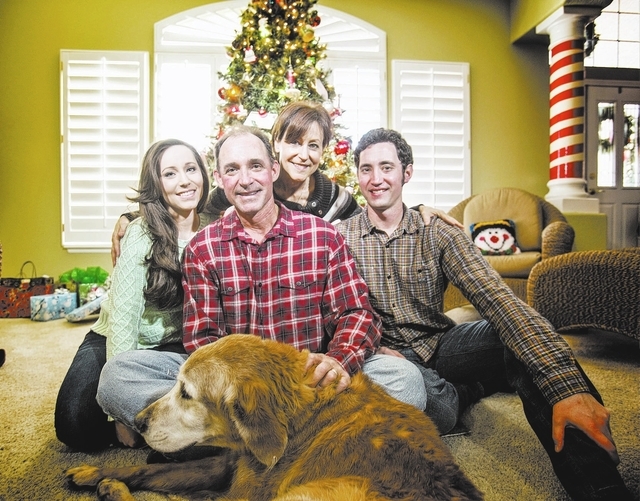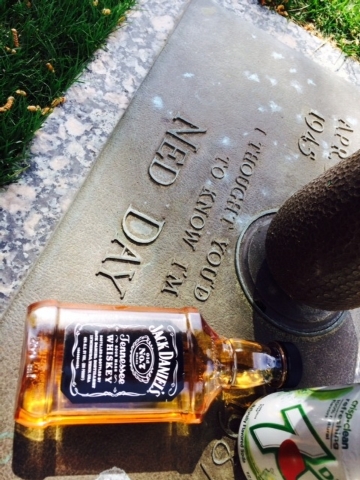 On Monday morning, two days before Christmas, kids were playing baseball at the little diamond behind the Lied Boys &Girls Club on Lindell Road. It was cool and crisp at 8:30 a.m. But it seemed warm in the sun, a fine day for a ballgame, a fine day to field fungoes from a grown-up.
Out on Mohawk Street near the batting cages, a familiar silver Toyota Tundra pickup rolled to a stop. This was Mike Martin's truck.
Many years ago, when the Ghosts of Baseball Past were choosing up sides, Martin had been a catcher who had a cup of coffee with the Cubs. For the past 30 years, he has served as chief fungo hitter for the Las Vegas Baseball Academy.
The last time I saw that big silver pickup, a bunch of 11- and 12-year-olds were hanging from the running boards. The Las Vegas Baseball Academy Lightning were headed for a tournament in Utah. A few weeks later, they went to the Holy Grail, Cooperstown, N.Y., and they won a national tournament that was bigger than Mike Martin's truck. The bracket was like a bazillion teams.
A couple of days after the team returned from Cooperstown, Martin went to see his doctor.
That night, or the night after, I received a text that said his cancer had returned.
As awful as it was hearing that he had bladder cancer the first time, Mike Martin said this was even more demoralizing. And I doubt he was wearing a cup.
Isn't that the first thing the coaches ask on the first day of Little League practice? Are you wearing a cup? When you're a kid, you believe that no harm ever will befall you if you wear a cup, with the trade-off being you might have to catch a few innings if Engelberg has piano lessons or gets thrown out of the game.
So that was the last time I heard from Mike Martin until Dec. 14, when I received another text.
"Great news tonight — cancer free."
Dr. Steven Kurtz, Martin's urologist, was almost giddy when he called his patient with the news. Sometimes when Dr. Kurtz's number lights up on your cellphone, the news isn't quite so encouraging.
This was an early Christmas present of the highest magnitude. This was gold, frankincense and myrrh at the top of the order, followed by a loud Hark! and Herald Angels singing. With Cindy Lou Who warming in the bullpen.
This would be like waking up today and finding a candy-apple red Schwinn Sting-Ray with a metal-flaked banana seat and a chrome sissy bar under your tree, provided you were trapped in a time warp and this were still 1968.
Multiplied by 10. Multiplied by 100. With a Slinky or an Etch A Sketch or a G.I. Joe with the Kung Fu Grip in your stocking.
"Santa's already been good to me," 55-yard-old Mike Martin said.
"Other than the birth of my kids, getting called up to the big leagues, getting married to my wife … wait a minute, maybe we ought to change that order …"
Martin laughed. Then he turned serious, because when you're fighting bladder cancer, the fight is never really over. The fight is just in the back of the mind, if you can push it there.
"Always," Martin said. "Constantly, emotionally. You look at things a lot differently. You have a different appreciation; you don't take (minor) things too seriously. And still, you never know. You're cancer-free, but it's an endless battle.
"You know, when I got the good news after the first go-round, when I was cancer-free, you go 'Wow! I'm out of the woods,' and you think you don't have to worry about it. But as you continue to get tests to stay on top of it, things change. And then you're right back to square one again, and you're right back on that emotional roller coaster.
"Cancer — that word never leaves you, once you get this disease."
But today is Christmas, and Mike Martin's wife, Kris, will be fixing dinner with trimmings. His son, Casey, is home from Oregon State, where he's an electrical engineering major; his daughter, Kylee, who used to babysit Greg Maddux's kids, and Frank Thomas' kids, is home from Chicago. Friends and other family will be dropping by.
Mike Martin says it's gonna be a great Christmas. Even if he gets socks. Even if a crazy uncle brings a fruitcake.
There will be an off day Thursday. Pitchers and catchers need not report. Then on Friday, the second session of the Las Vegas Baseball Academy's Christmas Camp starts. He'll be back on the diamond, throwing batting practice, hitting fungoes with Sunday hops. This is where I found him Monday, after he had pushed the thought of cancer to the end of the bench with the utility infielders for a little while.
He had been talking to one of the youngsters whose glove and cap were too big, who said his father sometimes shouts at him when he's playing baseball. Mike Martin explained that's only because his father loves him but that maybe he should have a talk with his father.
Then he asked the little guy if he wanted to field some grounders, and was he wearing his cup.
Las Vegas Review-Journal sports columnist Ron Kantowski can be reached at rkantowski@reviewjournal.com or 702-383-0352. Follow him on Twitter: @ronkantowski.