Here's how Las Vegas sporting events would be seeded
Updated March 18, 2018 - 3:47 pm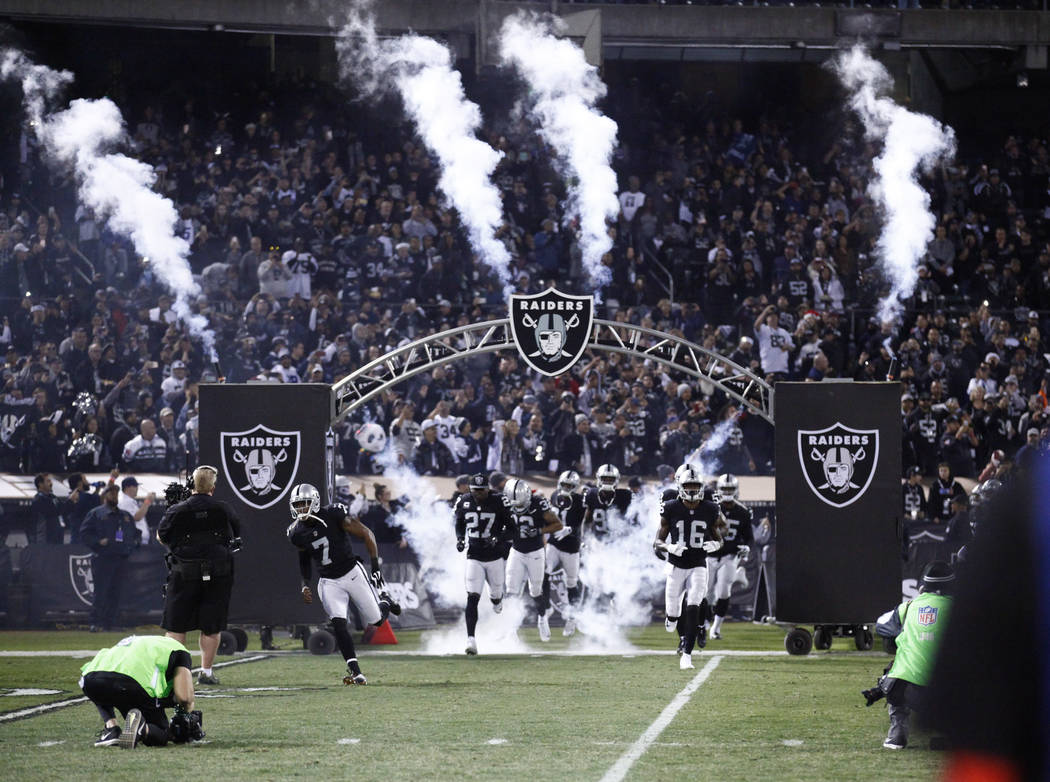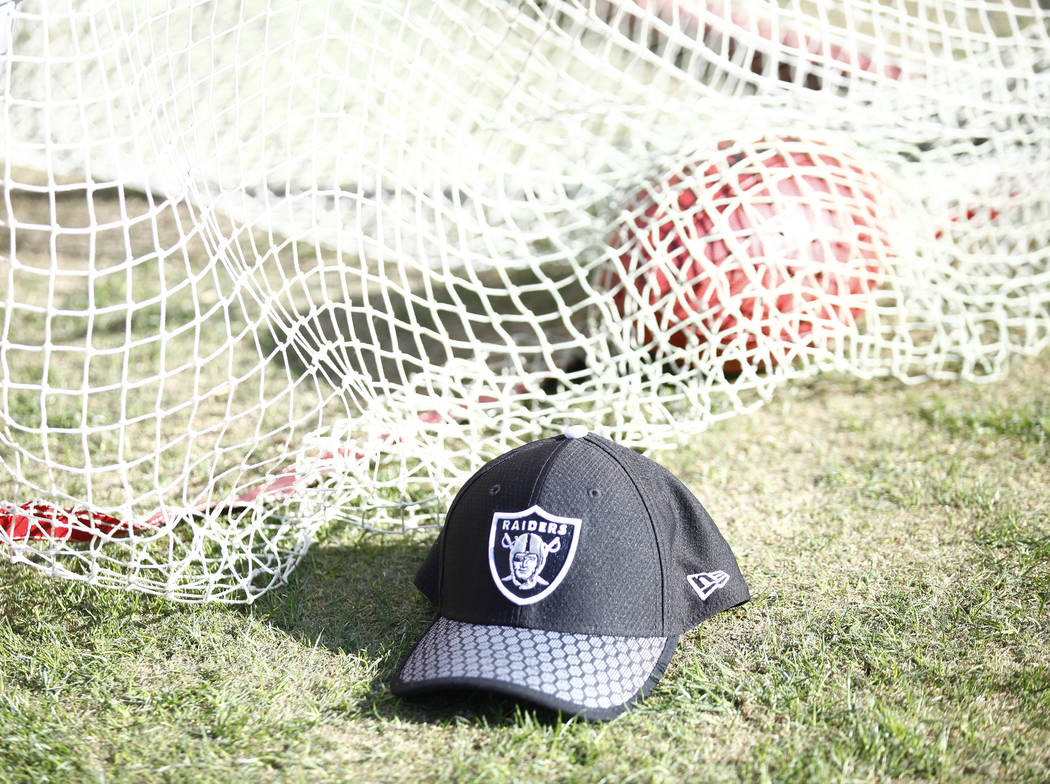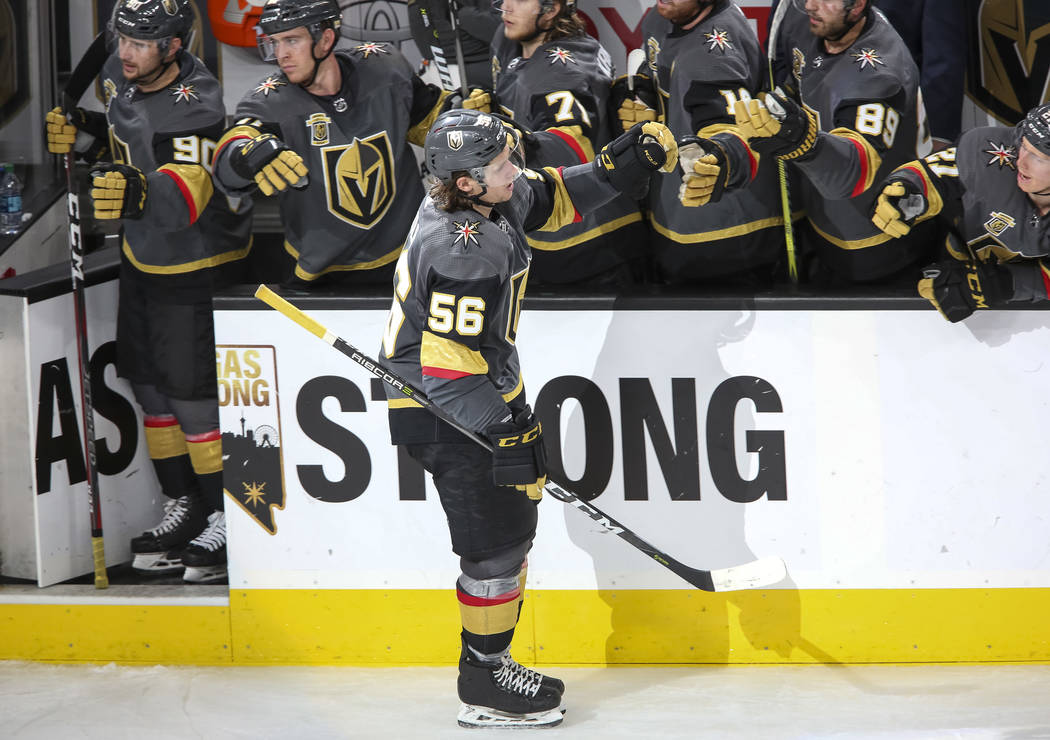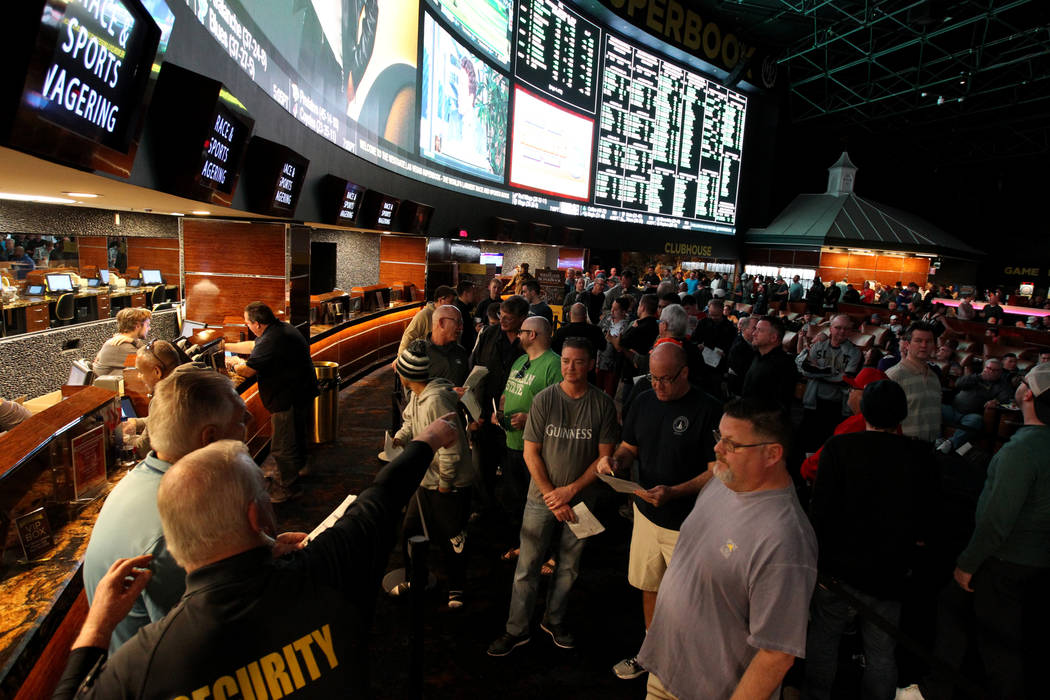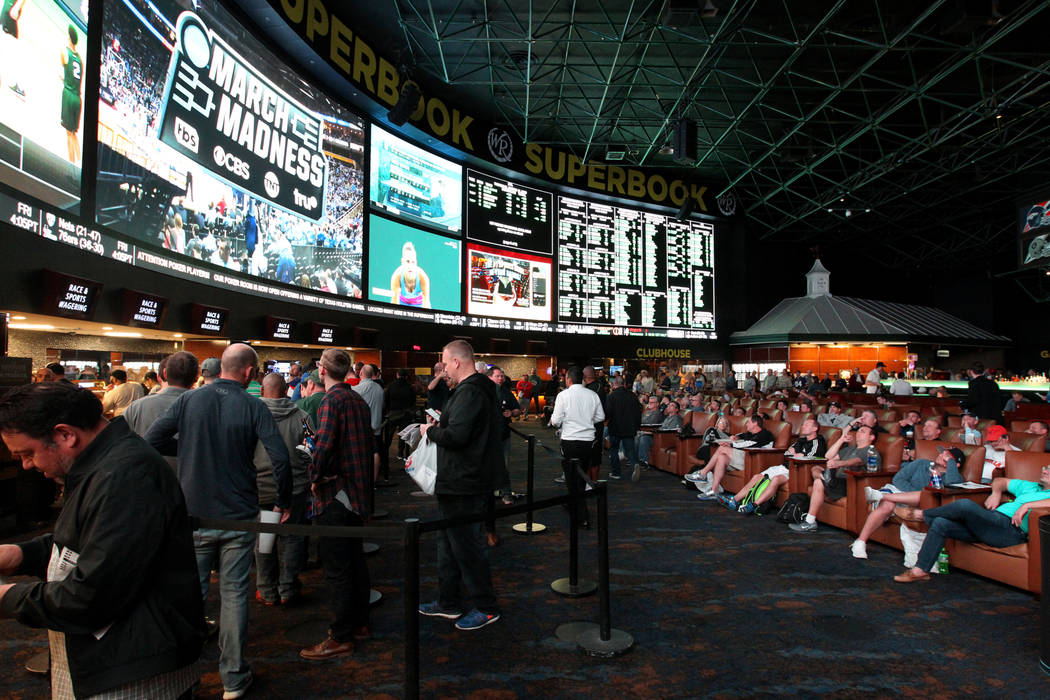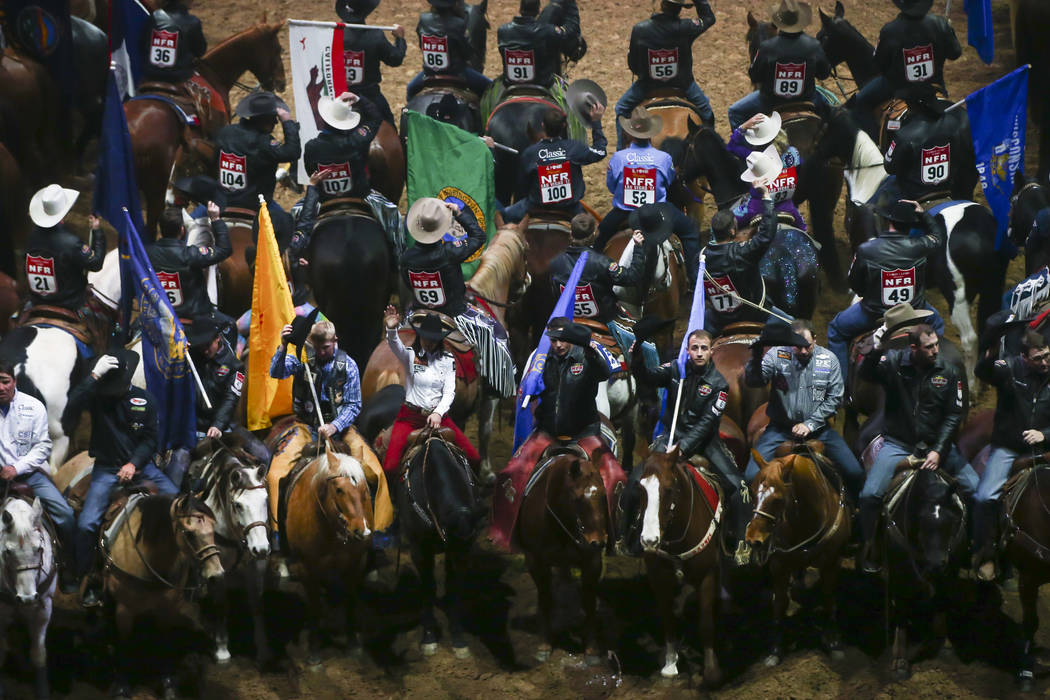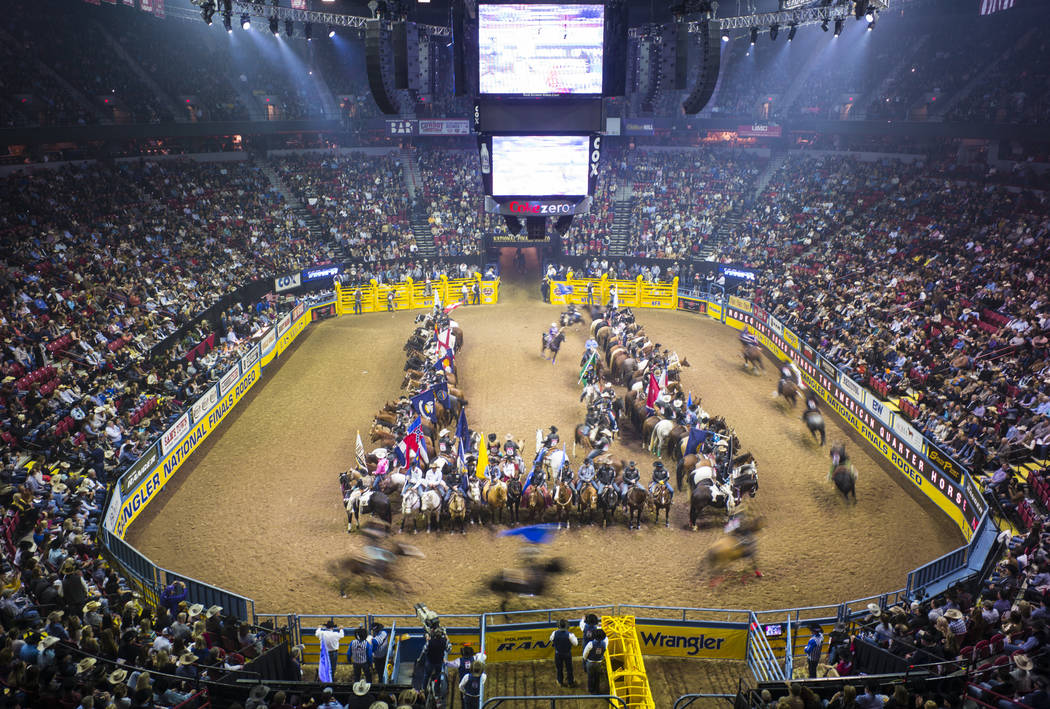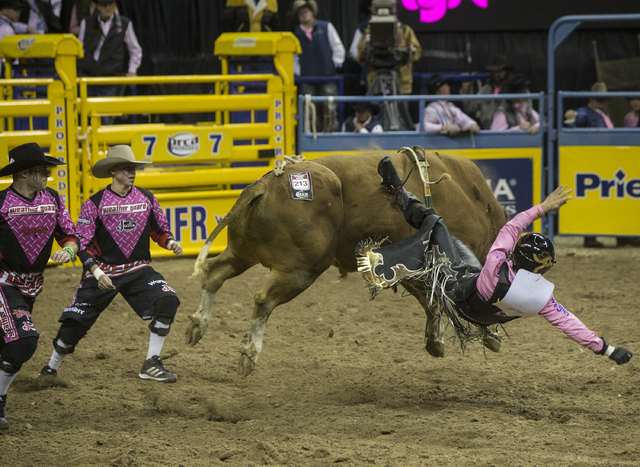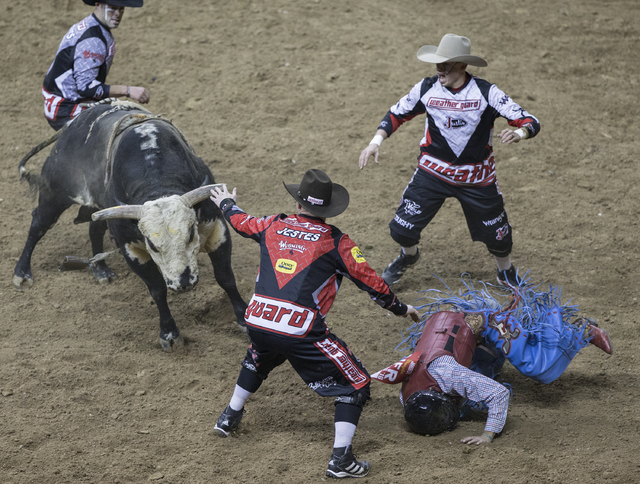 Before Maryland-Baltimore County got the wild idea that a No. 16 seed not only could beat a No. 1 in the NCAA Tournament, but do it by 20 points, I entertained a thought of a similar vein, though not nearly as outrageous:
What if local sporting events were seeded in the manner of March Madness?
Who would be UMBC? Who would be Virginia? Who or what would represent the teams with hyphens or directions in their names?
My bracket might look something like this:
Your night < This guy's night#MarchMadness pic.twitter.com/zaEEOTmQVT

— Sam Hustis (@SamHustis) March 17, 2018
No. 1 seeds: Raiders, Golden Knights, sports betting, National Finals Rodeo.
No. 2s: NASCAR, UNLV basketball, NBA Summer League, boxing megafights.
No. 3s: UFC, 51s, Las Vegas Bowl, Shriners Open.
No. 4s: UNLV football, Pac-12 basketball tournament, Big League Weekend, Las Vegas Marathon.
No. 5s: NHRA, Lights FC, West Coast Conference basketball tournament, Mountain West basketball tournament.
No. 6s: Aces, USA Sevens, supercross, World Men's Curling.
No. 7s: USA Basketball training camp, Lakers NBA exhibition, Las Vegas Invitational college hoops, Pro Bull Riders.
No. 8s: Bowling at South Point, Bishop Gorman football, high school basketball, high school football.
No. 9s: Other pro boxing, MGM Main Event college basketball, World Series of Darts, Western Athletic Conference basketball tournament.
No. 10s: NHL Awards, NASCAR Champion's Week, Southern Nevada Sports Hall of Fame induction, AAU basketball.
No. 11s: Ice Vegas college hockey, U.S. College Hall of Fame hockey game, Big City Showdown high school hoops, Mayor's Cup youth soccer.
No. 12s: World Wrestling Entertainment, USA amateur wrestling, Ultimate Sumo wrestling, Red Rock pro tennis.
No. 13s: Monster Jam World Finals, The Bullring at Las Vegas Motor Speedway, Mint 400, World of Outlaws at LVMS.
No. 14s: Harlem Globetrotters, Lady Rebels, Big3 basketball, Division I women's basketball at South Point.
No. 15s: UNLV baseball, CSN baseball, Division II basketball at South Point, Major Series of Putting.
No. 16s: UNLV Olympic sports, other high school sports, Arenacross at The Orleans, Division III basketball at South Point.
0:04
■ Tomorrow's bracket busters today. Or yesterday. These are the 2018 NCAA Tournament teams Las Vegas basketball fans could have seen up close and personal before the brackets were announced, thanks to regular and postseason games and early season tournament games played in town:
Kansas State (Las Vegas Invitational), Arizona (Pac-12 tournament), UNR (vs. UNLV, MW tournament), Gonzaga (WCC tournament), San Diego State (vs. UNLV, MW tournament), New Mexico State (WAC tournament), Arizona State (LVI), UCLA (Pac-12 tournament), Georgia State (MGM Main Event), No. 1 West Region seed Xavier (LVI at The Orleans).
■ The first-round games at the College Insider Tournament — one of the second-tier postseason events UNLV refused to play in because it thought it was above it — are named for former college basketball coaches. San Diego beat Hartford 88-72 in the Riley Wallace Classic, so named for the longtime Hawaii coach and Las Vegas resident and uncle of former UNLV sharpshooter Kendall Wallace.
Time for one more Basketball game on #MidMajorMonday

Hartford (19-13) @ San Diego (18-13) in the Riley Wallace Classic at 10:00 pm EST on CBS Sports Network

The NCAA Tournament starts tomorrow but the Postseason begins today! pic.twitter.com/An3fQhI0Yw

— Angela Lento (@collegeinsider) March 13, 2018
■ What a week for Cherise Beynon of Canyon Spring High School. Not only was she named to the CoSIDA Academic All-America first team for the second year in a row, she scored 33 points to lead New Mexico to an 82-80 victory over St. Mary's in the first round of the women's National Invitation Tournament. It was the fourth 30-point game of the season for the senior point guard.
Cherise Beynon's 33 points and N'Dea Flye's clutch 3-pointers lead New Mexico past Saint Mary's 82-80 in the opening round of the WNIT! Up next: Rice on Tuesday back in Dreamstyle Arena! #GoLobos https://t.co/8gS3XbFTkW

— Lobo Women's Basketball (@UNMLoboWBB) March 16, 2018
■ Next to those who print T-shirts with the letters UMBC on front, Friday at the NCAA Tournament was shaping up as Sonny Allen's day.
UMBC alum John Doyle was carried out of @LVSuperBook by his buddies as they chanted U-M-B-C after the No. 16 Retrievers' historic upset of No. 1 Virginia #RJnow pic.twitter.com/ct6Zpxrfn4

— Todd Dewey (@tdewey33) March 17, 2018
The former coach of the World Basketball League's Las Vegas Silver Streaks, founding father of the modern fast break and all-around nice guy, played and coached at Marshall (where he teamed with former NBA star Hal Greer) and coached UNR for seven seasons. Allen was the first coach to take the Wolf Pack to the Big Dance, which he did in back-to-back seasons.
A couple of hours after Marshall notched its first NCAA Tournament victory in the program's history, an upset of No. 4 seed Wichita State, UNR rallied from 14 points down to edge Texas in an overtime thriller.
The Herd tallied six fast-break points and UNR four, but I'm sure Sonny enjoyed both games anyway.
My favorite UNR coach since Sonny Allen. @NevadaWolfPack

— Sue Reed (@LABLUESUE) August 1, 2016
Contact Ron Kantowski at rkantowski@reviewjournal.com or 702-383-0352. Follow @ronkantowski on Twitter.