Idea for NBA's Las Vegas Summer League spawned at a Phish concert
Updated July 15, 2018 - 1:05 pm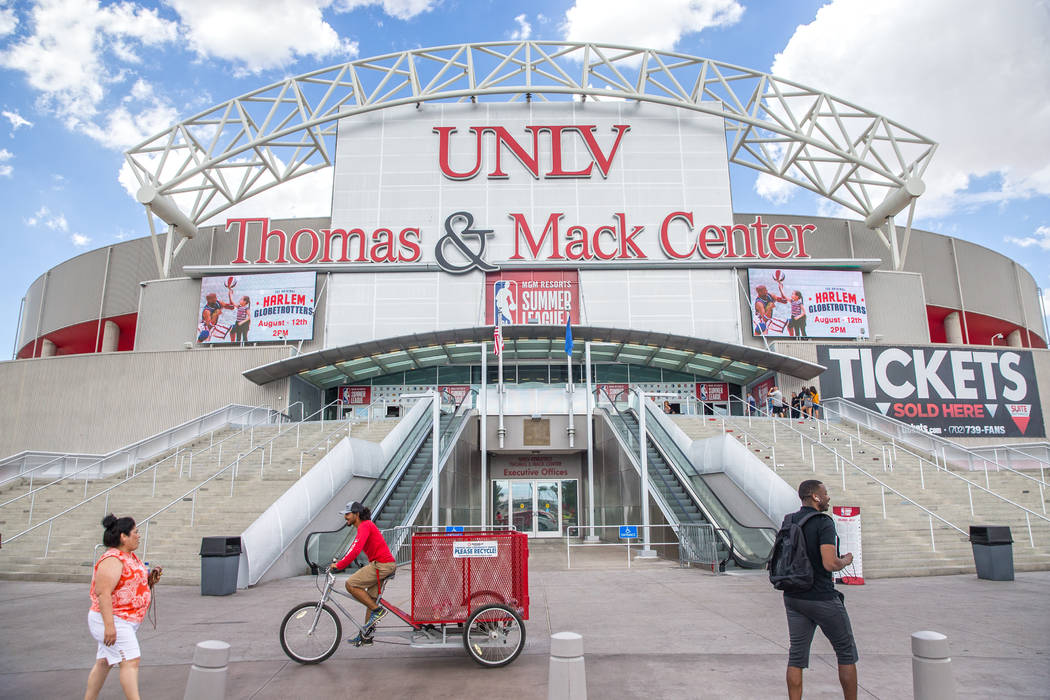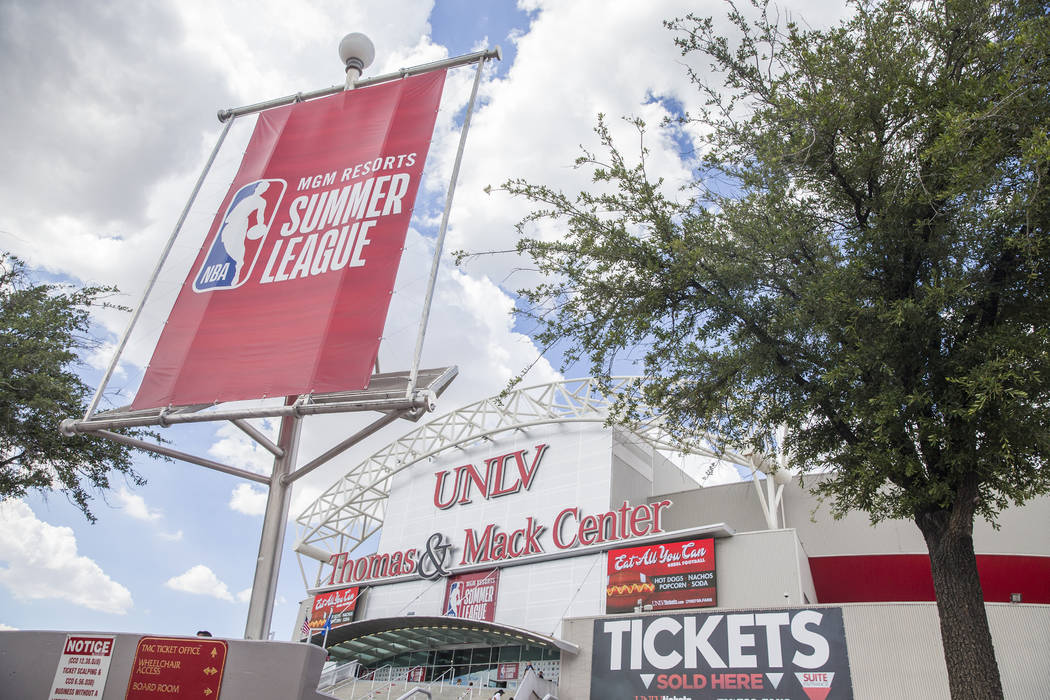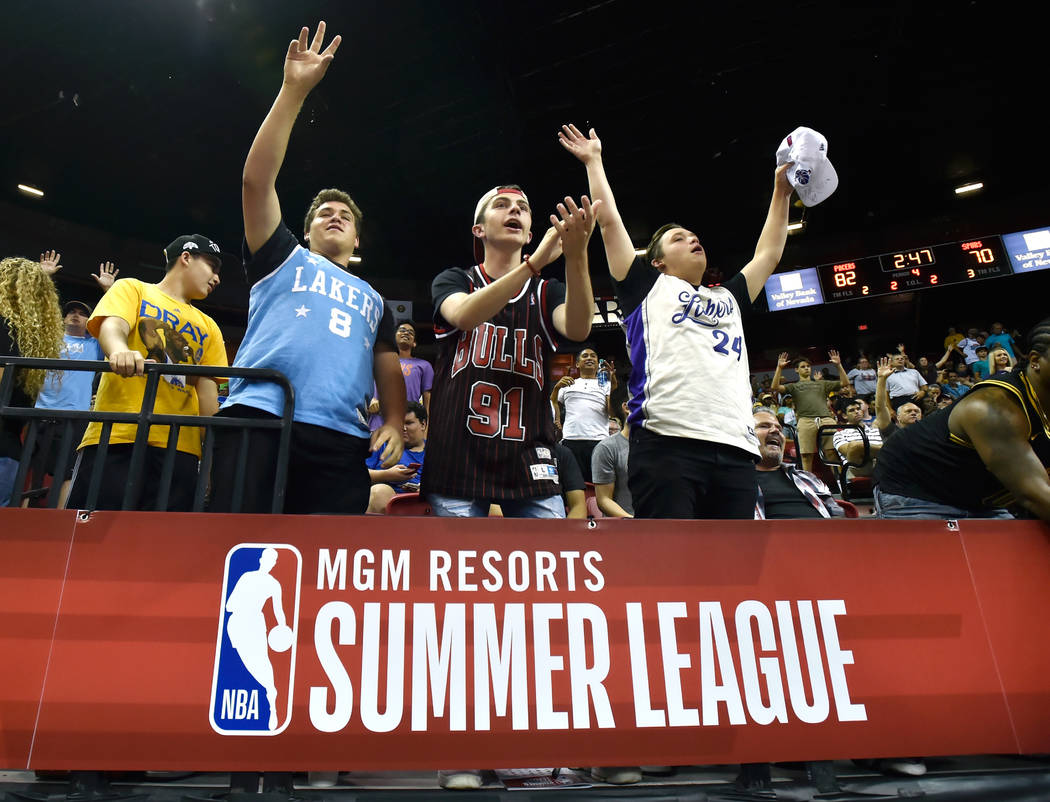 Where there is now a mighty oak once was an acorn.
And a Phish concert that spawned it.
According to its internet biography, Phish is an American rock band founded at the University of Vermont in the 1980s known for musical improvisation, extended jams, blending genres and a dedicated fan base.
Sort of like the Grateful Dead minus the hallucinogens and Bill Walton, one supposes.
Phish also played a role in the genesis of the NBA's Las Vegas Summer League, which also has a dedicated fan base that has been known to include Bill Walton.
Daren Libonati, who was director of the Thomas & Mack Center when the Summer League was a little acorn, said the idea for a mighty summertime oak germinated when he and a basketball junkie named Chip Hooper were listening to Phish (Hooper was the band's agent) improvise, extend jams and blend genres at the T&M in 2003 or late 2002.
He told the story like that old comedy bit in which Bob Newhart listens to Sir Walter Raleigh describe over the telephone how smoking tobacco is about to become the next big thing.
"I told (Hooper) we just built this Cox Pavilion and need to create some content, that we need this Summer League, and he said 'Oh, I know this guy, Warren LeGarie, he's my friend and he's a (basketball) agent and all he does is try to group people together so he can do his basketball business," recalled Libonati, now a content producer of sorts for the MGM Grand.
"So I call (LeGarie) that night. It's late; I say I got this idea to do this Summer League, it would be great for us, it would be great for you. He says, 'I'd love to do it. Do you have a venue?' "
Libonati said UNLV wasn't as enthusiastic about NBA rookies and benchwarmers hooping it up on campus, thinking it would detract from what the Rebels were doing next door.
So he had to hit up Las Vegas Events president Pat Christenson, his former boss as UNLV facilities director, for $25,000 to cover the expenses of bringing four to six teams of NBA rookies and benchwarmers to town.
Libonati talked Desert Auto Group into selling cars in the parking lot to create walk-up traffic when the Summer League needed a bunch of it. Reebok jumped on board. And a heralded rookie who had just been drafted by the Cleveland Cavaliers made an appearance.
That would have been LeBron James.
That was around 15 years ago, and what once was a little acorn has spawned a mighty oak.
It all started at a Phish concert.
Jam on.
Grg and The Hawk
A few hours after former UNLV assistant basketball coach and Las Vgas resident Tim Grgurich was named recipient of the NBA's Tex Winter Assistant Coach Lifetime Impact Award, former Lady Rebels coach Jim Bolla was telling Grg stories.
Not all were about the amoeba defense, of which Grgurich was the architect.
Bolla, who had played for Grgurich at Pitt when the latter was a Panthers assistant, shared one about how Grg had run his Malibu convertible dry of motor oil after a recruiting trip and simply left it parked in downtown Pittsburgh with his business card attached.
There was also one about Connie Hawkins.
The Hawk was a star with the ABA's Pittsburgh Pipers. He would work with Bolla on post moves, but not until after the playground legend with the massive wingspan would go to this dicey bar for chicken wings and Champale, a brand of malt liquor brewed in Trenton, New Jersey.
He said Grg and The Hawk were tight, that Grg was tight with practically everybody who played ball in Pittsburgh and beyond, that there was none more deserving of the Tex Winter award than his former coach and longtime friend.
Tim Grgurich, a basketball lifer who is widely credited with being at the forefront of player development in the NBA, is the 2018 Tex Winter Assistant Coach Lifetime Impact Award winner.

Official Release: https://t.co/qCiTITi2LD pic.twitter.com/DrpVVo3boU

— NBA Coaches Assoc. (@NBA_Coaches) July 10, 2018
O'Bannon's new gig
Ed O'Bannon, who led UCLA to the 1995 NCAA basketball championship and more recently had been embroiled in a much bigger fight, that of lead plaintiff in a class action lawsuit against the NCAA over video game compensation for athletes, will soon be starting a new challenge.
He's leaving Findlay Toyota to become a basketball coach and teacher of world geography at SLAM (Sports Leadership and Management) Academy in Henderson.
The gentle giant has spent the past few years selling Camrys, Priuses and Land Cruisers to people who still insist on kicking the tires, so coaching and teaching probably will come easy to him.
Anybody who hates Ed O'Bannon over NCAA Football game being discontinued is an idiot. Hate on the NCAA/EA Sports for not paying players for using their likeness. https://t.co/7mTNalmfHr

— gifdsports (@gifdsports) July 9, 2018
Contact Ron Kantowski at rkantowski@reviewjournal.com or 702-383-0352. Follow @ronkantowski on Twitter.