Is second-tier domestic soccer the right fit for Las Vegas?
Updated April 24, 2017 - 6:05 pm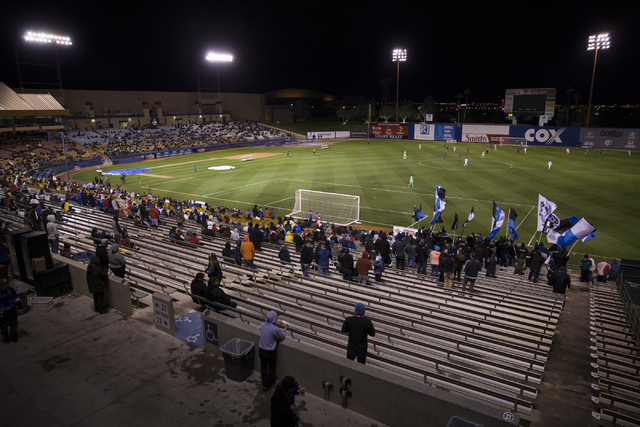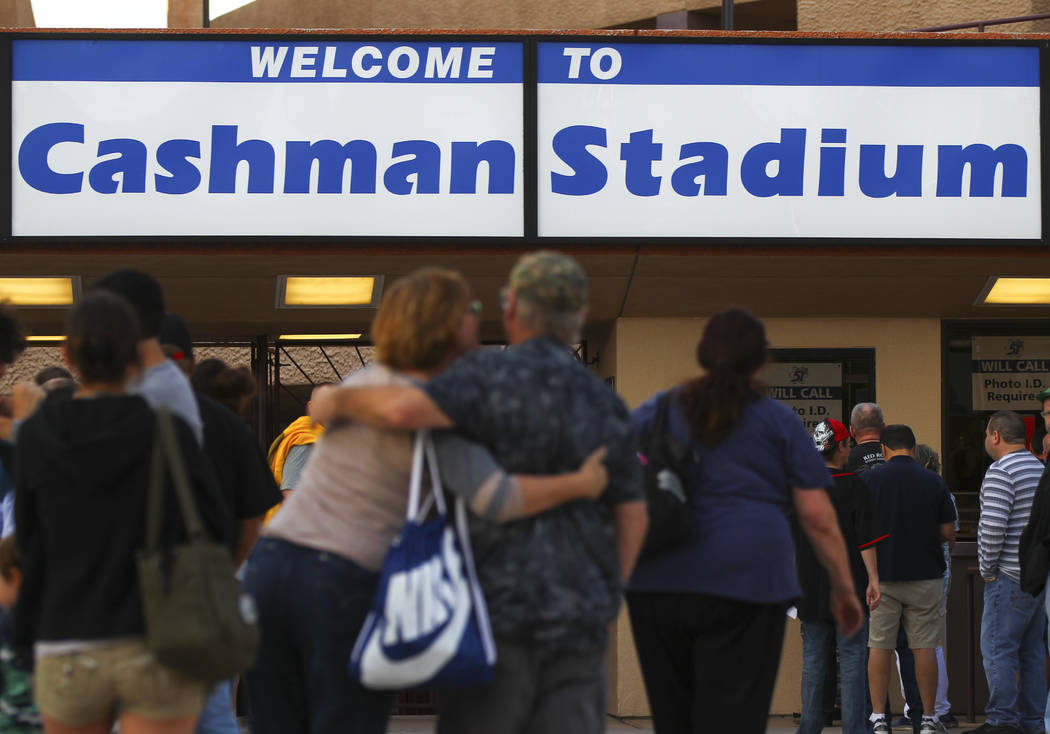 When the indomitable Pele called soccer "The Beautiful Game," it can be assumed he did not have in mind a matchup pitting the Swope Park Rangers against Rio Grande Valley FC.
Swope Park and Rio Grande Valley are United Soccer League teams. Because Mayor Carolyn Goodman will not give up on finding an alternate use for fading Cashman Field, it has been reported the 51s could wind up sharing Cashman with a USL expansion franchise.
The USL is a second-tier domestic pro league that has been rebooted to develop players for Major League Soccer, the first-tier domestic pro league.
Most USL teams now have MLS affiliations. Swope City is the developing ground for Sporting Kansas City. Rio Grande Valley, in theory, will feed the Houston Dynamo with center backs and holding midfielders and eager strikers who can put the spotted ball in the back of the onion bag, as ye olde Irish soccer announcer was fond of saying.
But luring second-tier domestic pro soccer to town might not be such a good idea. Not anymore.
No MLS for you
Before you get your soccer socks in a bunch, this is the opinion of someone who has been known to rise at 5 a.m. to watch Liverpool play Swansea City on television at the Crown & Anchor pub in the company of a gaggle of British soccer fans, most of whom have just gotten off the plane from Heathrow with very little sleep and a wild look in their eye.
For starters, if the 51s and the minor league soccer team share Cashman, you will probably be able to see the soccer pitch markings in the outfield. It will be like back in the day when the Oilers and Astros shared the Astrodome, and Cesar Cedeno was running down drives near the 20-yard line.
It will look awful.
Optics aside, the city already has made a bid to bring the MLS to town, and was turned away like a deflected shot with little pace.
"We are no longer considering Las Vegas as an expansion market until after 2018," MLS commissioner Don Garber wrote Mayor Goodman in early 2015.
To which Councilman Bob Beers replied: "I thought it was a bad idea even before the T-Mobile Arena. Now it's pure folly. I'll be voting no."
T-Mobile Arena is where the expansion Golden Knights of the NHL will drop the puck beginning in fall. When Bob Beers turned his nose up at soccer, it was before the NFL's Raiders had committed to moving here, too.
Las Vegas soon will be awash in replica jerseys colored black and silver (Raiders) and steel grey, gold, red and black (Golden Knights). The town is not awash in replica jerseys colored blue and white with little orange numerals (51s), and the 51s have been around 35 years and have cultivated a fan base.
There still is much to be said for $1 beers on Thursday night at Cashman and a reserved ticket that costs a reasonable $12.
But am I the only one who believes the city has now moved beyond minor league sports?
You gotta have stars
In 2012, Real Madrid of Spain, about as big as its gets in pro soccer, and a Mexican side called Santos Laguna attracted a crowd of 29,152 to Sam Boyd Stadium. It was a nice crowd for an international friendly, and given Cristiano Ronaldo, the Madrid star and then one of the top three players in the world, seemed mostly disinterested in running down the wings at three-quarters speed.
Daren Libonati was the promoter of that match. This is what he said more recently, after the Mexican National Team defeated Iceland 1-0 in front of soccer-record gathering of 30,617 at Sam Boyd:
"One of the benefits of getting a Real Madrid is you have value, a sense of who the stars and players are. (Devout) soccer fans cannot be fooled easily on what is good content. With Mexico, you had a lot of wow value, a lot of (star) power," Libonati said.
With Swope Park and Rio Grande Valley and the USL, on the other hand, you will mostly have soccer neophytes whom the indomitable Pele could not identify without a scorecard.
Contact Ron Kantowski at rkantowski@reviewjournal.com or 702-383-0352. Follow @ronkantowski on Twitter.