Las Vegas golfer Stephanie Louden understands Mickelson family dilemma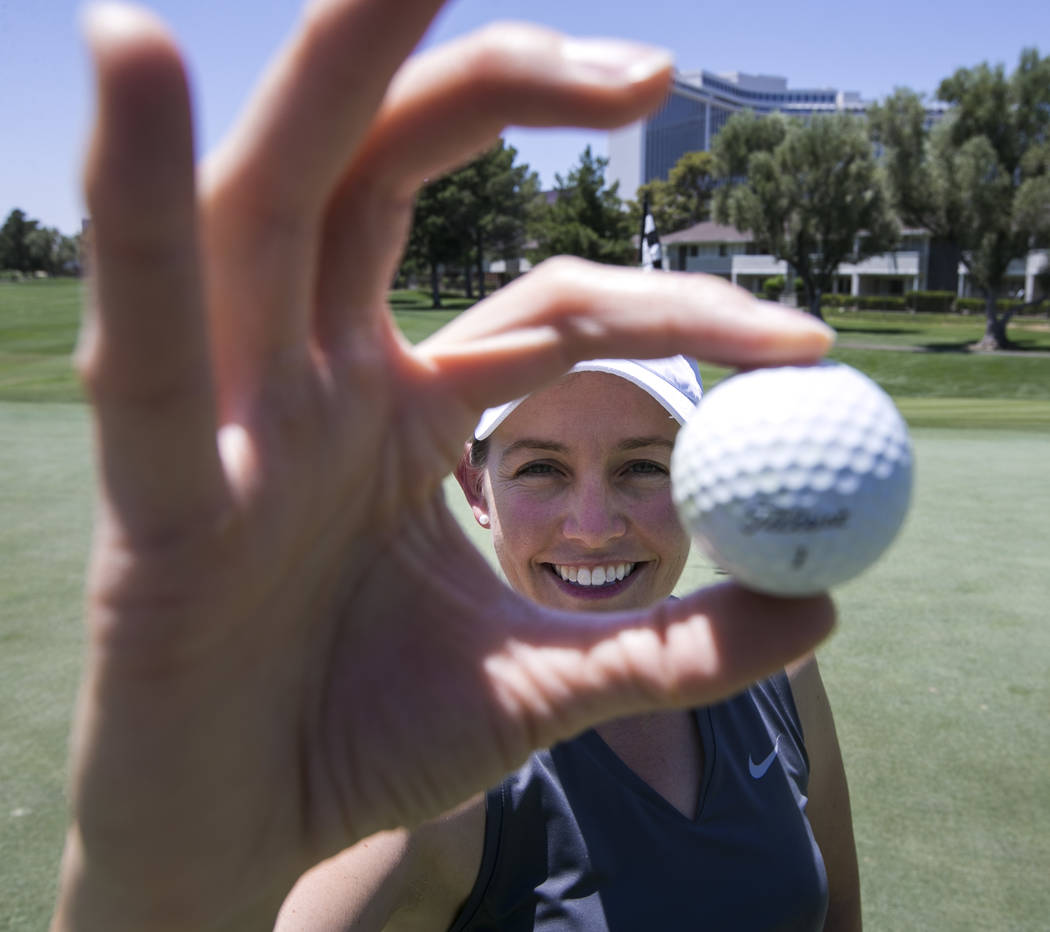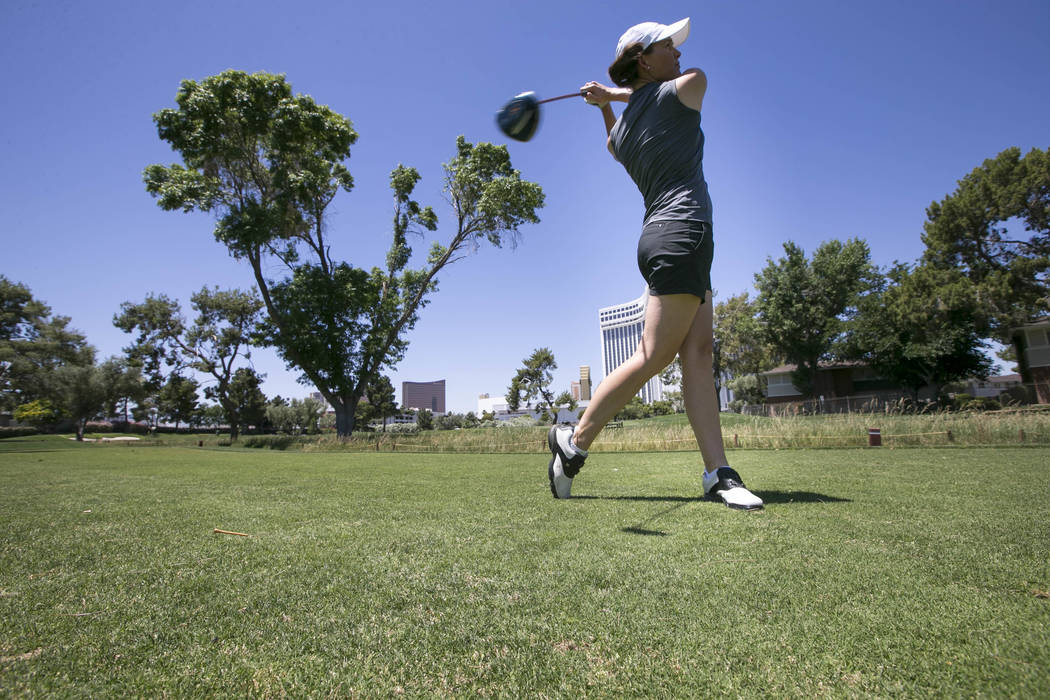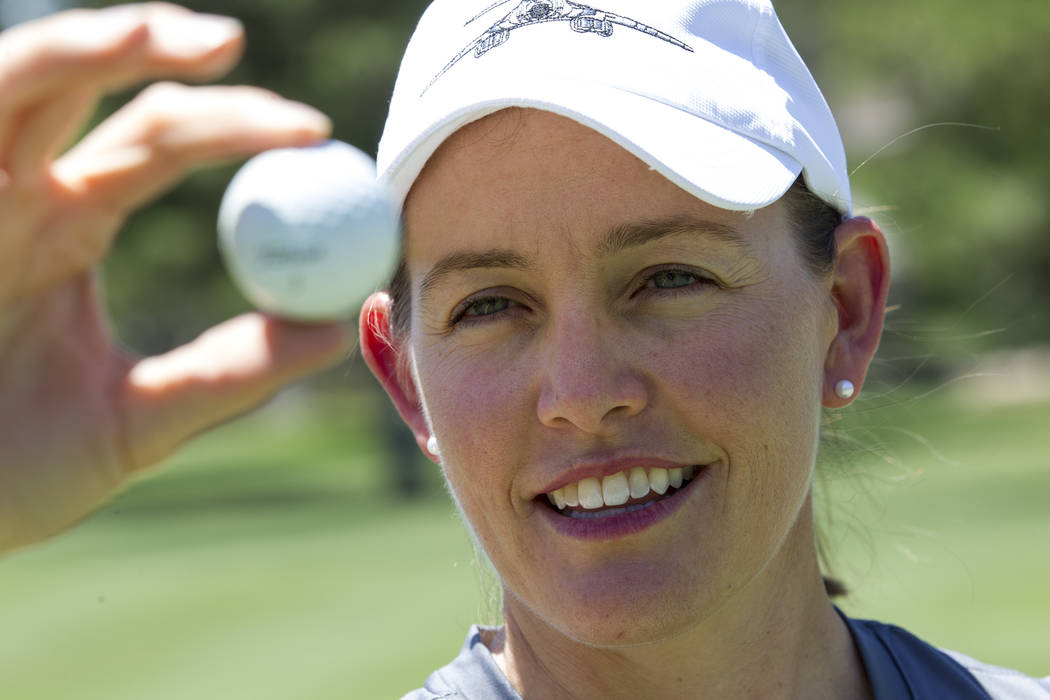 When Phil Mickelson said over the weekend he was considering withdrawing from the U.S. Open to attend his daughter's high school graduation, people thought it a noble gesture.
Stephanie Louden can relate to letting family play through.
The former LPGA touring pro from Las Vegas was coming off her best season in 2007 when she put golf aside to become a mother. She was 29 when her son, Lucas, was born in 2008. She would play in only eight tournaments that year.
She played five more years on tour. It wasn't easy being a mom and trying to beat Annika Sorenstam at the same time.
Her best finish after she and Mike Louden started a family was a tie for 20th in the 2009 season-opening SBS Open in Hawaii.
When she retired in 2012, she had two top 10 finishes, $743,529 in winnings and few regrets.
"It definitely was not an easy decision," Louden, 38, said before teeing up for a casual round with her father, Larry, and some of dad's pals at Las Vegas Country Club on Friday morning. "My game over that last year, I was practicing really hard and putting a lot of work into it and just not getting any results like I had in the past.
"I had the chance to go back to Q school that last year. I remember coming home and Mike said, "Are you sure you want to do this again, and not because you have to?' My son was starting school that next year. I didn't want to be a mom away from my family. Being a mom and a wife was No. 1."
Love on the links
She was known as Stephanie Keever at Cimarron-Memorial High when she began tearing up the local links like the gopher in "Caddyshack." She qualified for the 51st U.S. Women's Open as a teenager. When she returned home from Southern Pines in North Carolina, she took her high school finals.
She met Mike Louden on the golf course when she was 16 and he was 17, caddying for her father at Black Mountain in Henderson.
Mike also was a fine golfer, at Green Valley High and Fresno State. Stephanie was a four-time All-American at Stanford, her career there nearly overlapping with Tiger Woods'. When she joined the LPGA, Mike played the mini-tours.
After they were married and discussed starting a family, Mike quit playing competitive golf and became a LPGA caddy for Stephanie's pal, Wendy Ward. Lucas also traveled on tour, spending most of his toddler days at LPGA day care.
Suddenly it wasn't all about about club choice on this hole or that one for the Loudens. It was just as much about how does one travel to the Kraft Nabisco Championship with a stroller?
All in the family
Stephanie Louden said it was difficult to juggle raising a son with getting up and down for par.
"You have to be selfish with your time to be really, really great at what you do," she said. "Maybe (starting a family) didn't give me as many championships and tournament wins and whatever I could have won. At the same time, it was the best decision I could have made."
In 2013, she was the third local golfer to be enshrined in the Southern Nevada Sports Hall of Fame, joining Robert Gamez and Jim Colbert. She attended the 2017 ceremony on Friday night, and on Saturday helped hand out trophies at the Best of Nevada Preps award show at the Venetian.
"I was very proud of what I was able to do," she said of her LPGA career. "You always wish you could have done more. But I don't regret any of it. I still enjoy playing golf … but it doesn't define who I am."
Stephanie Louden, who resides in the Dallas suburbs with Mike and Lucas, now works in sales for the Stryker Corporation, a medical equipment firm based in Kalamazoo, Michigan. Sometimes she plays golf with wounded airmen from the U.S. Air Force. But mostly she's a mom.
She showed a reporter a cellphone video of 9-year-old Lucas gripping and ripping a tee shot at a golf simulator. He was swinging his driver left-handed. He looked like a young Phil Mickelson.
Contact Ron Kantowski at rkantowski@reviewjournal.com or 702-383-0352. Follow @ronkantowski on Twitter.