Las Vegas sports figures share stories from mass shooting site
October 7, 2017 - 3:47 pm
Updated October 7, 2017 - 4:13 pm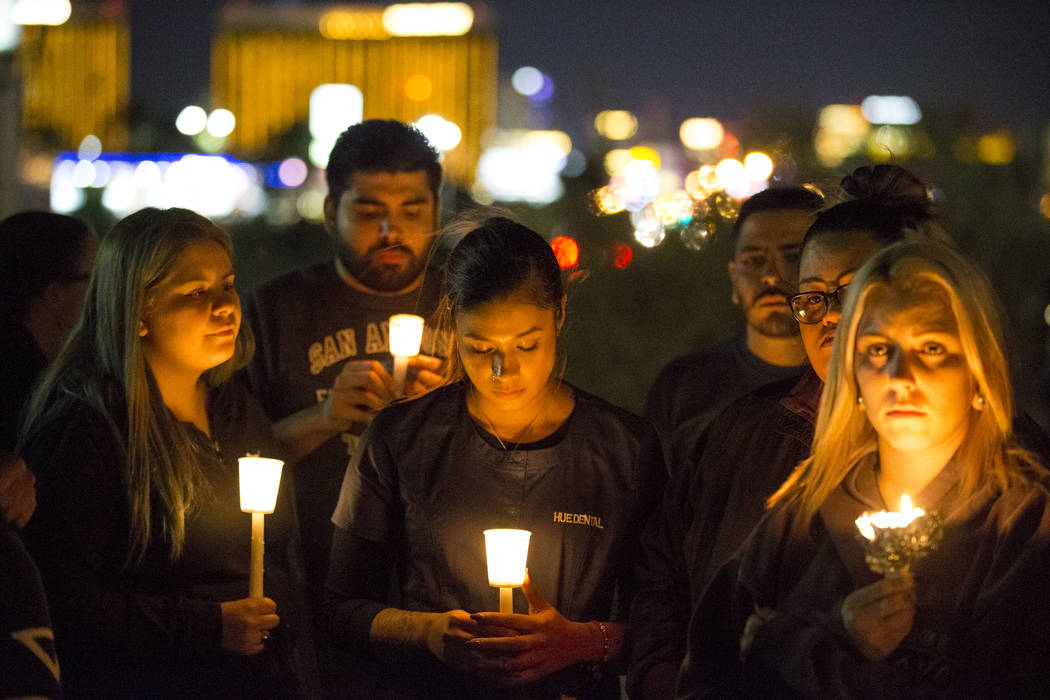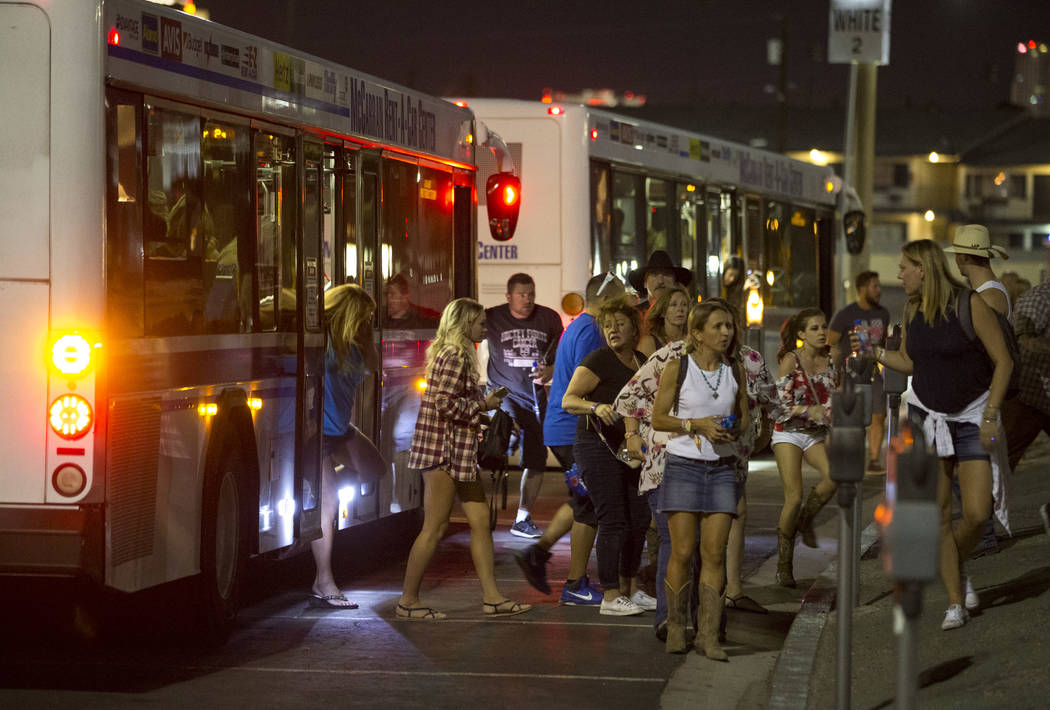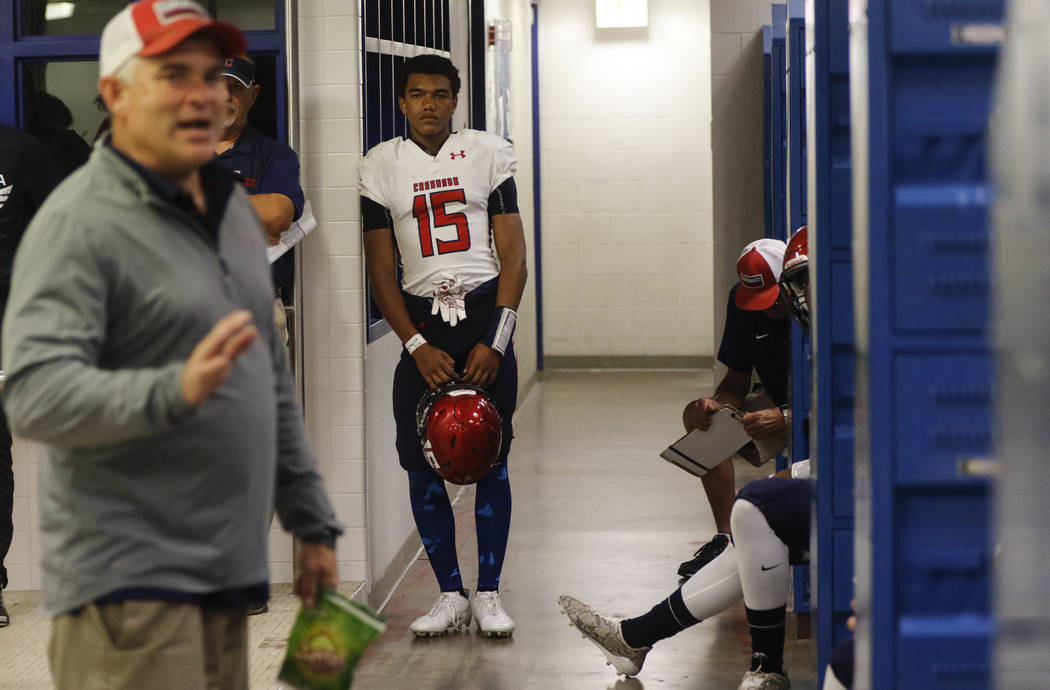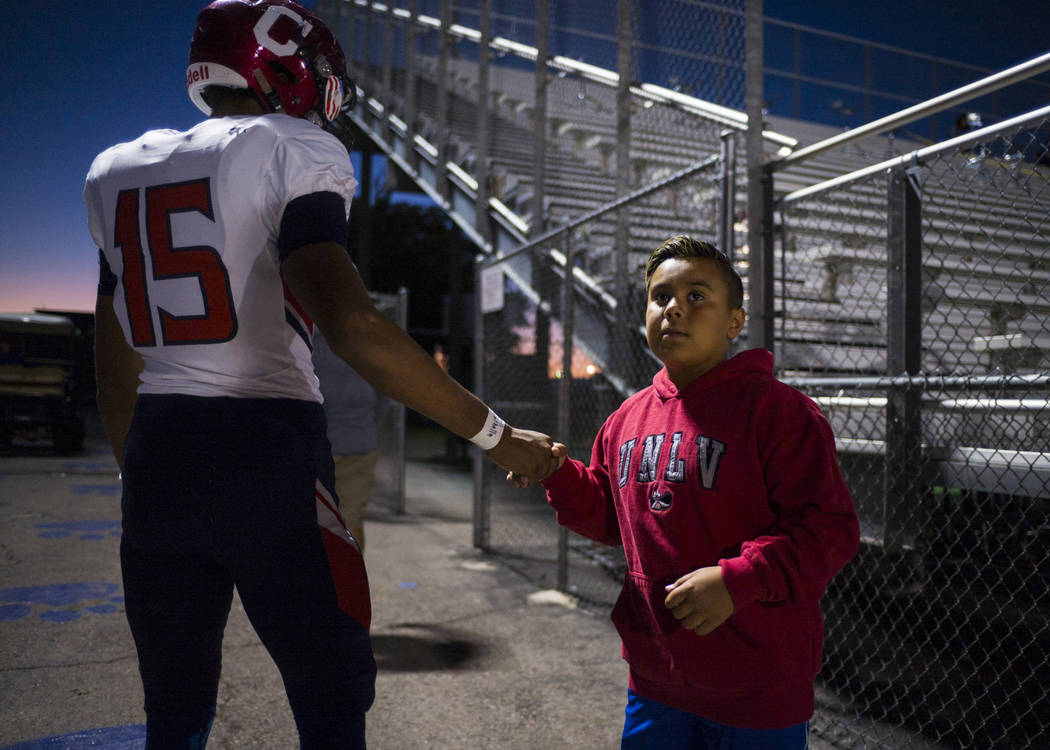 "The shots are still ringing in my ears …"
This was Thursday. The old ballplayer still sounded distraught.
It had been four days since those deadly shots rang out at the Route 91 Harvest Festival, killing 58 and injuring almost 500. The old ballplayer was there; he and his friend had done what they could. A third buddy had escorted the wives to a safer place, if there was such a thing.
The old ballplayer did not want his name mentioned. So many did so much more, he said. Those first responders made him proud to be a Las Vegan. And there was survivor's remorse. He said he had had a good, long life, had his cup of coffee in the bigs.
Why couldn't it have been him?
The old ballplayer and his friend transported shooting victims to the hospital. One was in bad shape. An ambulance was flagged down and the transfer was made.
"We found out they didn't make it."
The old ballplayer and his friend returned to the chaotic scene at the concert ground. The next load was four or five victims that were taken to Sunrise Hospital and Medical Center. They headed back for more, but by then the roads were blocked by police and emergency vehicles.
Sleepless nights ensued.
The old ballplayer said he is seeking normalcy, but it is fleeting. He drives by Mandalay Bay on the way to work, which is haunting.
Jason Aldean, who was on stage when the deadly shots began to ring out, is the old ballplayer's favorite artist.
Now he's not sure if he'll be able to listen to those songs again.
'One deranged individual'
When he played football at UNLV, Joe Haro rushed for 226 yards against Wyoming and 131 against Arkansas and 104 against Northwestern. He was just the sixth Rebels running back to rush for 1,000 yards in a season.
Joe Haro was always in the middle of the action on the football field.
At Sunday's deadly Route 91 Harvest Festival, he was fortunate to be in the hospitality area and out of the direct line of fire, or as out of it as one could get.
"I remember it being a beautiful night with great friends," said Haro, director of partnerships for the Hakkasan Group who was known as Jersey Joe when he played for the Rebels and still gets called that as president of UNLV's Football Foundation.
"Unfortunately one deranged individual had to ruin the party. It will be forever something that the Las Vegas community will remember, and never forget the 58 brave souls that tragically lost their lives."
Haro, 37 and still in playing shape, was able to leap over a fence and helped others scramble to safety. He recalls assisting one woman in particular.
"Her husband said she was pregnant," Jersey Joe Haro said.
Star-crossed real estate
The Route 91 Harvest Festival concert ground has a sporting past. In addition to serving as a concert setting and staging area for the Rock 'n' Roll Las Vegas Marathon, it has been transformed into a temporary auto racing circuit and hosted several races in the Red Bull Global Rallycross Series.
But who will want to go back there now?
Before the marathon in 2013, I recall interviewing Jim Ryun, the great track and field Olympian (and former U.S. Congressman) from Kansas, in a hospitality tent flanking Las Vegas Boulevard, in the area where country music fans were filmed fleeing the country music festival on a raw video after shots rang out the 32nd floor on Mandalay Bay.
There were metal detectors all over the place. It had been only seven months since the Boston Marathon bombing.
Here's what I wrote the next day, after the Bureau of Alcohol, Tobacco, Firearms and Explosives man had checked my laptop bag:
Did I feel safer? Not really. Although the square foot I was standing on was declared safe, there are 724,838,400 square feet in 26 square miles, plus the .2, and you can't police every one of them when lunatics are running loose.
No words… pic.twitter.com/14K0v6tfYT

— Jamie Little (@JamieLittleTV) October 6, 2017
Contact Ron Kantowski at rkantowski@reviewjournal.com or 702-383-0352. Follow @ronkantowski on Twitter.
DriversForVegas.com
#VegasStrong T-shirts and stickers are available for purchase through the DriversForVegas.com website set up by NASCAR drivers Spencer Gallagher, Kurt and KyleBusch, Brendan Gaughan and Noah Gragson of Las Vegas, and pit road reporter Jamie Little.
Proceeds will be donated to the victims of the Route 91 Harvest shooting, with GMS Racing founder Maury Gallagher agreeing to match the total raised up to $1million.
"As a group of racers from Las Vegas, we wanted to find a way for ourselves, along with our race fans, to help the victims and families of this unthinkable act," KyleBusch said. "We encourage fans to check out DriversForVegas.com to purchase one of the items available, or to simply make a donation."