Los Angeles Dodgers-Las Vegas 51s reconciliation seems a long shot
October 28, 2017 - 10:32 am
Updated October 28, 2017 - 4:07 pm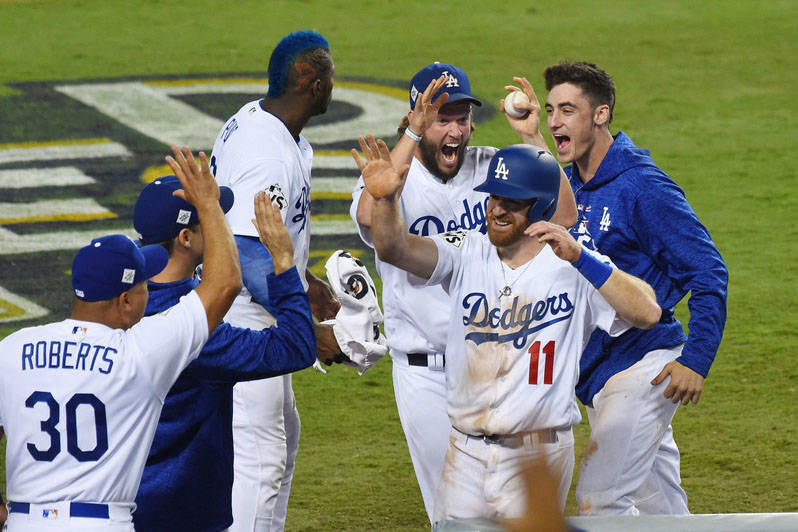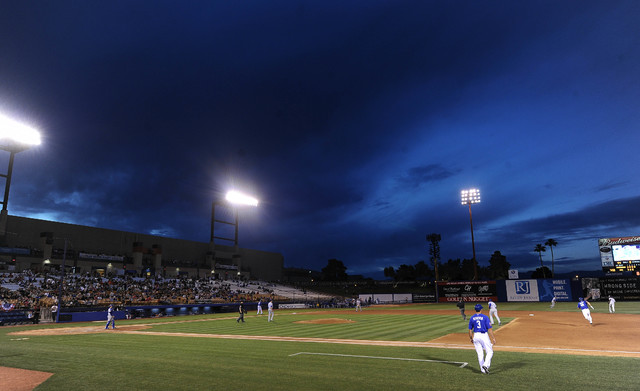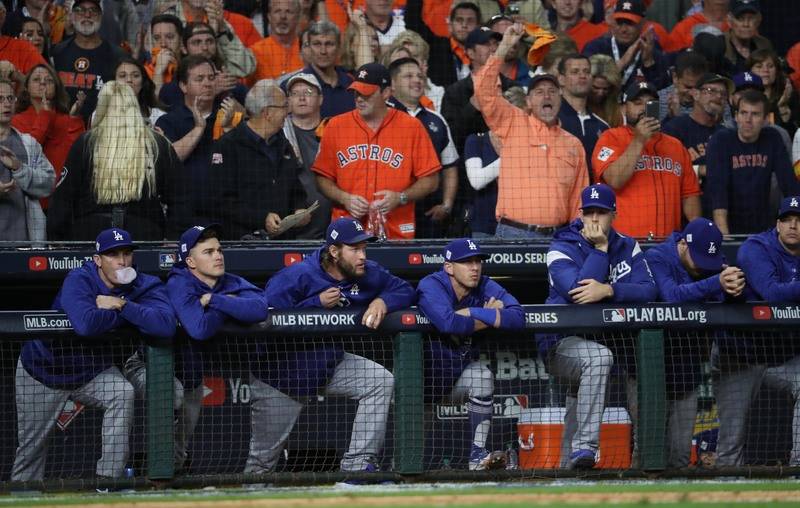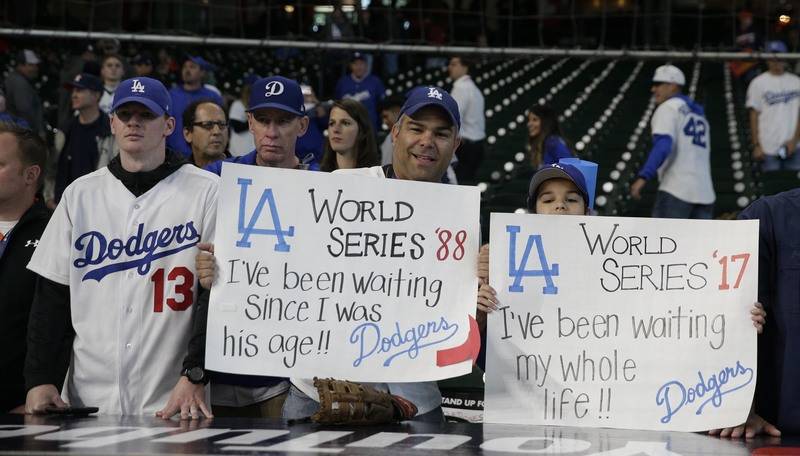 It once seemed the perfect marriage.
Not Brad Pitt and Angelina Jolie. The Los Angeles Dodgers and the Las Vegas 51s.
From 2001 to 2008, the Dodgers and 51s were joined in baseball matrimony as major league parent club and Triple-A affiliate. The union produced many middle infielders from the Dominican Republic and Puerto Rico. But like Brad and Angelina, it didn't last.
Ned Colletti, the Dodgers' general manager at the time, complained that Cashman Field lacked the amenities befitting a class organization like the Dodgers.
And this was long before the toilets near the first-base dugout began to explode.
So despite Las Vegas' proximity to Dodger Stadium, and despite the rabid, built-in fan base the Dodgers have here, the Dodgers would return to Albuquerque, New Mexico, where a new minor league ballpark was built. They would move again to Oklahoma City, where there's an even nicer ballpark.
Because there is now going to be a nice ballpark here in 2019, and because geography is said to be crucial in establishing long-term relationships between major league clubs and their Triple-A affiliates, a lot of local baseball fans are wondering what are the chances the Dodgers and 51s could reconcile.
Unfortunately, probably not good.
"The Dodgers own the Oklahoma City team," 51s president Don Logan said. "You can't (be affiliated with) two teams in the same league."
That was all Logan would say about it. If he said any more, he might be accused of tampering, or bumping into the catcher at home plate.
For the Dodgers and 51s to have any hope of a second honeymoon, the Dodgers would have to sell the team in Oklahoma City.
That would seem a serious obstacle to getting back together, but doesn't love and a solid bullpen conquer all?
The Juice is loose
My chance meeting with O.J. Simpson on Tuesday while pestering his new neighbors at Red Rock Country Club rekindled memories of another impromptu meeting with a Las Vegas celebrity not quite so iconic.
A couple of years ago I was standing in the foyer of the comedy nightclub at the Tropicana when I felt the presence of another human. This one was sporting a bowler and had frizzy hair. He was not carrying a mallet.
It was Gallagher the comedian.
After several awkward seconds that seemed like days, one felt compelled to speak.
"Hey, Gallagher, how's it goin'?"
Gallagher the comedian was disgusted with my lack of originality and told me so.
I was reminded of this after I asked O.J. Simpson about his golf game.
The Juice was much more pleasant. But in a sublime, performance art sort of way, the chance meetings seemed similar, with the difference being that Gallagher the comedian never has been charged with murdering his ex-wife and her friend.
Is it too early to coin the term "Sledge-O-Matic" every time Cam Gallagher hits a home run?

ummm…need a… https://t.co/HALilw9ym2

— Dave Lewis (@davelewislive) August 15, 2017
Just add Iceland
When the Iceland soccer team was here in February to play Mexico in a friendly at Sam Boyd Stadium that attracted a Las Vegas soccer-record crowd of 30,617, I had a nice chat with Heimir Hallgrimsson, the Iceland coach and possessor of what is my favorite all-time Wikipedia biography:
Heimir Hallgrimsson (born 10 June 1967) is an Icelandic football manager and a dentist, currently managing Iceland.
That's how small of a soccer-playing nation Iceland is. The coach pulls teeth when he's not designing set pieces.
"I often say that other coaches blow off steam by playing golf or shooting reindeer or whatever," Heimir Hallgrimsson told me in February. "I do dentistry."
Yes, he really said shooting reindeer.
Iceland, which in 2016 melted soccer hearts by beating England in Euro 2016, has now beaten a bunch of other teams (Finland, Turkey, Croatia, etc.) in its group to become the smallest playing nation (population 334,000) to qualify for the World Cup.
Holy Viking Thunder Clap!
Iceland clinched the World Cup berth with a 2-0 victory over Kosovo. Heimir Hallgrimsson did not say it was like pulling teeth. But if he did, you would have to take him at his word.
ICELAND CELEBRATES FIRST WORLD CUP WITH EPIC VIKING THUNDER CLAP https://t.co/cYU2Di0lMi via @YouTube

— Nikpoor (@DreamWalkarts) October 21, 2017
Contact Ron Kantowski at rkantowski@reviewjournal.com or 702-383-0352. Follow @ronkantowski on Twitter.
| | |
| --- | --- |
| Las Vegas Stars/51s affiliations | Years |
| San Diego Padres | 1983-2000 |
| Los Angeles Dodgers | 2001-08 |
| Toronto Blue Jays | 2009-12 |
| New York Mets | 2013-8 |