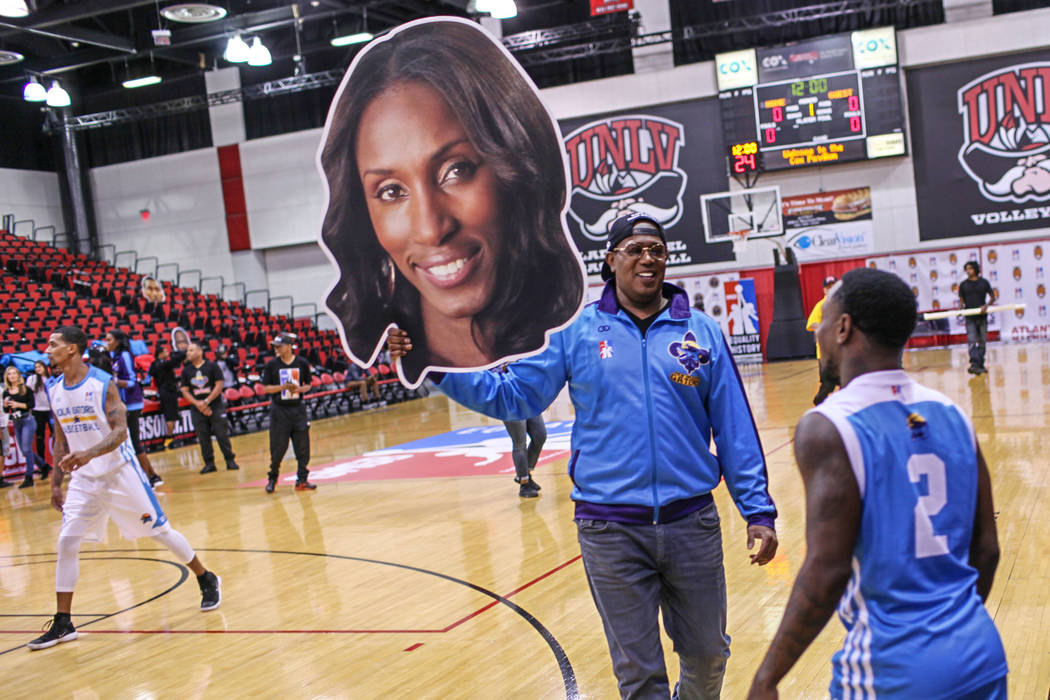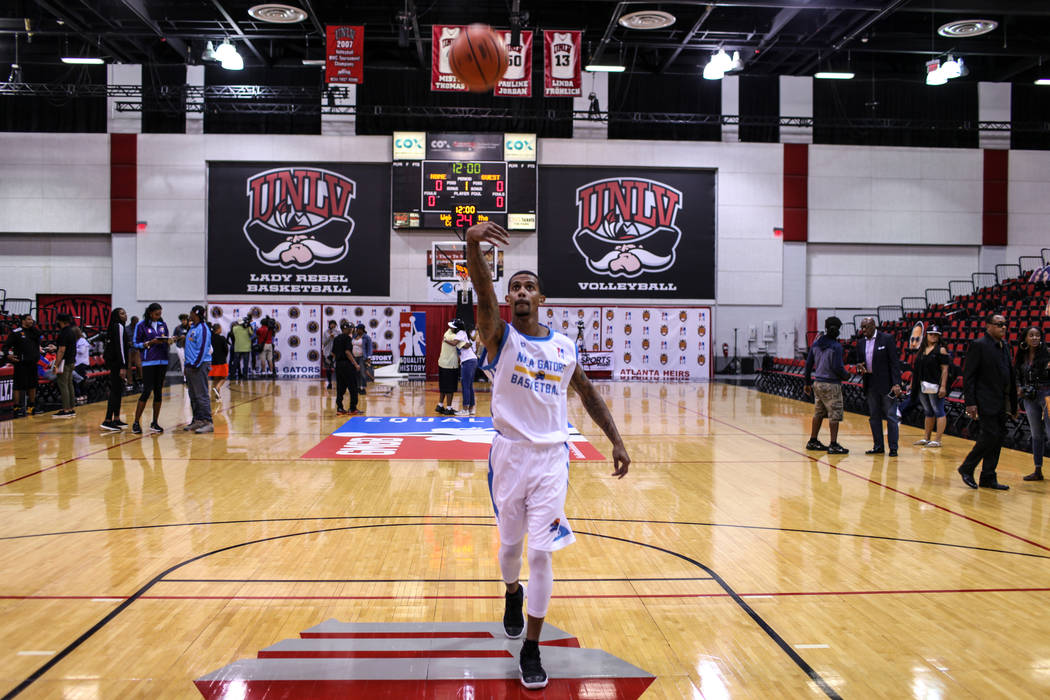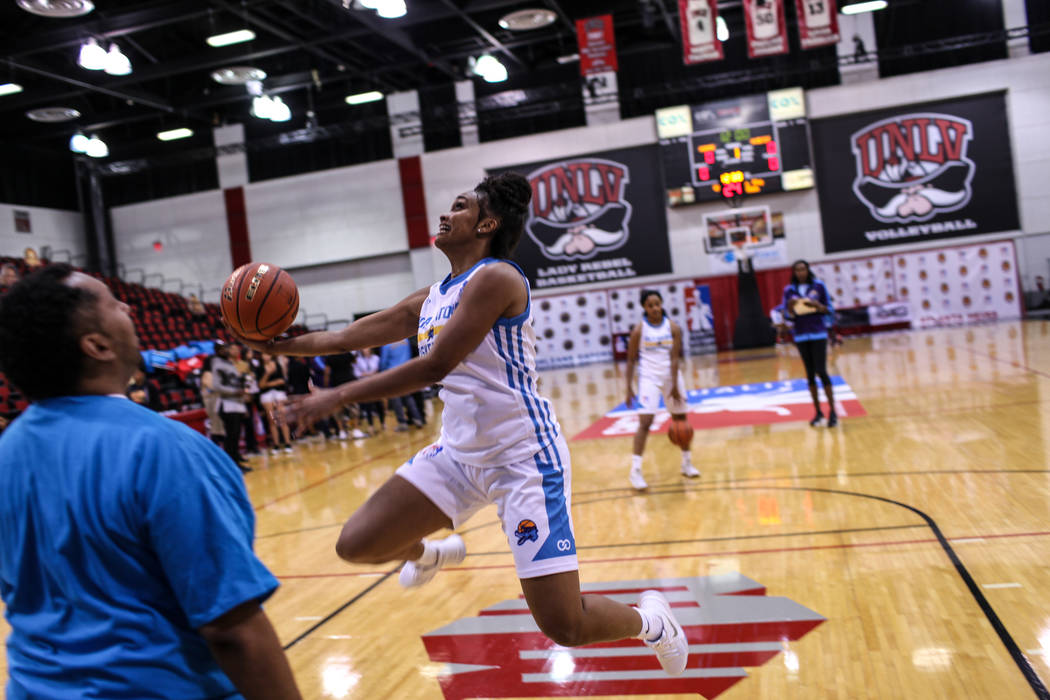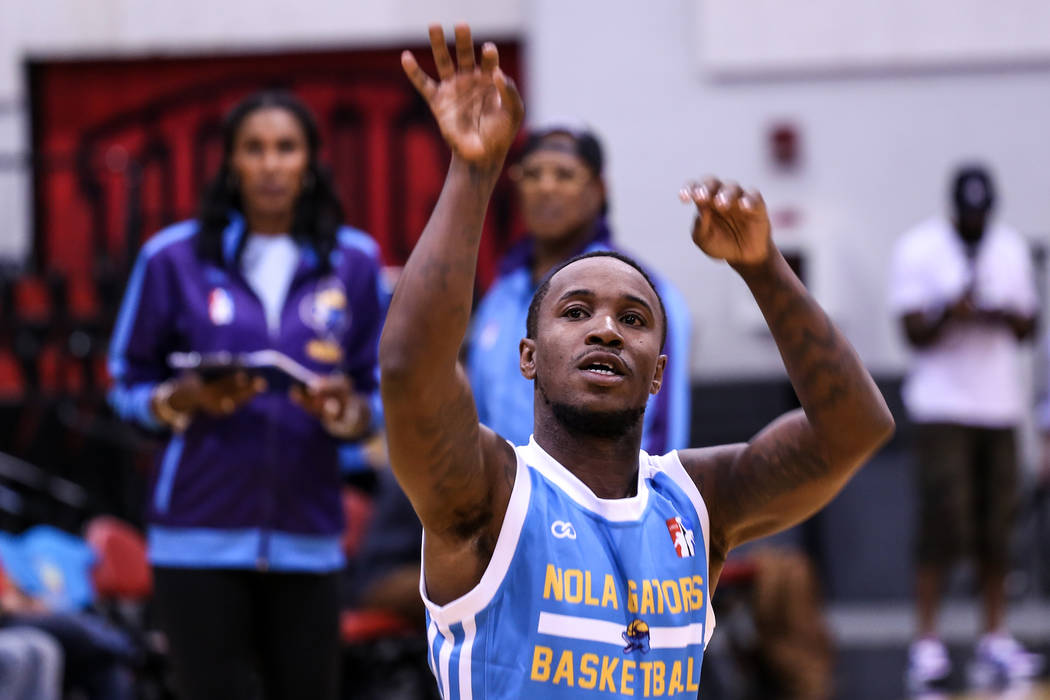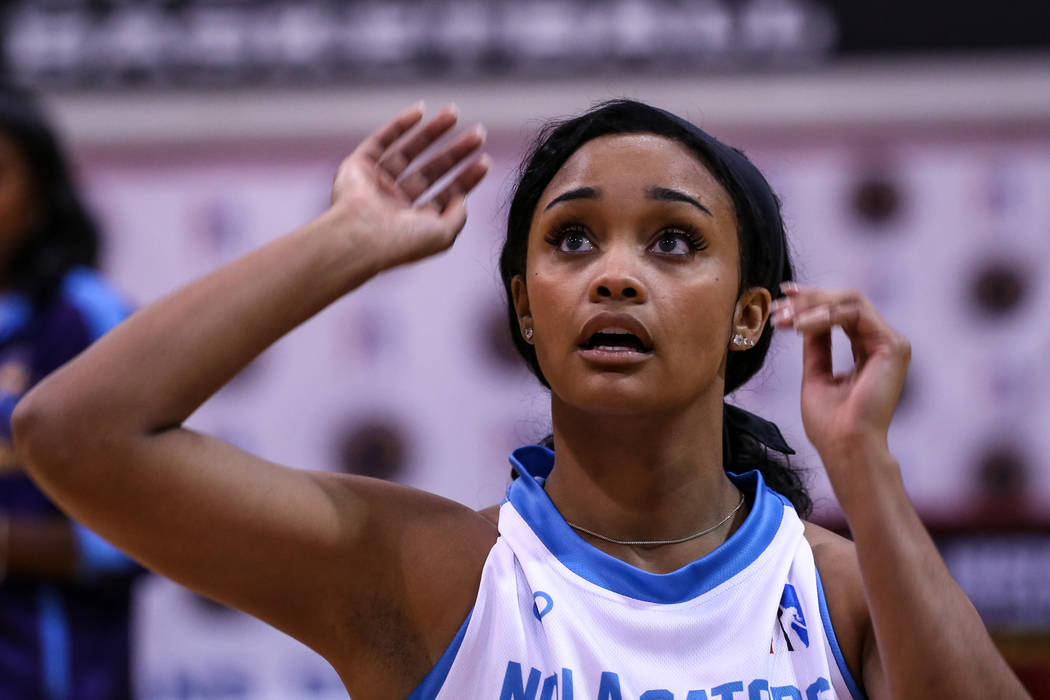 In 1973, Billie Jean King beat Bobby Riggs in the much-ballyhooed "Battle of the Sexes" tennis match, and they've finally gotten around to making a movie about it.
More recently, Michelle Wie and Annika Sorenstam have played golf against men.
And who can forget Robert Urich (and others) pulling on a thick rope against Catherine "Daisy Dukes" Bach (and others) in the 1979 tug-of-war climax on "Battle of the Network Stars"?
Because the rivalry between rap and hip-hop moguls seems to have now spilled onto the basketball court, Percy "Master P" Miller envisions a league in which men and women will compete against each other all the time.
Called Global Mixed Gender Basketball — or GMGB on virtually all references — it debuted Saturday at Cox Pavilion with a demonstration game pitting the Master P-"owned" New Orleans Gators against another side called the Atlanta Heirs. UNLV's delightful Gonzalez twins, Dakota and Dylan, played for NOLA, as it said on the front of their jerseys. So did Carlos Boozer, who won an NCAA championship at Duke and was a two-time NBA All-Star.
Former WNBA great Lisa Leslie, who in 2015 was inducted into the Naismith Basketball Hall of Fame, coached the NOLA team. She spent much of Friday's practice trying to figure out which Gonzalez twin was which.
"This is about equality," said Master P, who, it has been reported, once scored eight points for the Toronto Raptors in an NBA preseason game against the Vancouver Grizzlies. "You look at these females in this league, and you talk about professional sports, they've never gotten their just due. In this league, they will. I feel like we are going to change the game."
There will be no special rules to level the court.
"It's gonna be physical. A guy might dunk on a girl, a girl might dunk on a guy," Master P said of the GMGB, which follows Ice Cube's BIG3, featuring retired NBA stars playing in a 3-on-3 format, to town.
BIG3 recently concluded its inaugural season at the MGM Grand. GMGB still is getting organized. Supposedly, there will be teams (or at least logos) in Chicago, Wisconsin, Kansas City, Washington and Memphis, in addition to New Orleans and Atlanta, and a TV deal.
Will there be a team in Las Vegas?
"We're workin' on it," Master P said. "There's a chance."
Blackest of holes
So stadium officials are clamoring for a Black Hole that is less dark and forbidding after storm culverts are redug and the NFL's Raiders move to Las Vegas in three years or so.
Not gonna happen.
I have witnessed what goes on in the Black Hole from chain-swinging distance on multiple occasions, and it will not be easily rolled back without a SWAT team. On Southwest Flight 4231 to Oakland last Sunday, I was surrounded by 178 guys sporting Marshawn Lynch jerseys, silver-and-black face paint, body armor and chain mail. (There was only one kid wearing a green-and-white Wayne Chrebet jersey, and this kid has my utmost respect.)
The Las Vegas chapter of Raider Nation already has fuselages of card-carrying members who cared not one whit about fastening seat belts and placing seat backs and tray tables in fully upright and locked positions.
Also, those who recall when Las Vegas had a team in Vince McMahon's short-lived XFL probably will also remember that local pro football fans developed an aggressive, bawdy persona roughly mirroring that of the Raiders without having to be told.
The Raiders' Black Hole is a force of nature. It's like a hurricane, if a hurricane had spiked shoulder pads. It will not be reclassified as a tropical storm without a fight.
A family-friendly atmosphere may come as a shock to @Raiders fans from The Black Hole https://t.co/BIpwpfB7LM

— Las Vegas RJ (@reviewjournal) September 21, 2017
Knight$ ticket$
On average, it's going to cost $136 to watch a Golden Knights hockey game during their inaugural season — 11th-highest among the 31 NHL teams.
The Toronto Maple Leafs, with a median ticket of a blue-line unraveling $275, tops the NHL, according to Vivid Seats' annual NHL Ticket Pricing Review. Rounding out the top five in not-so-cheap seats are the Chicago Blackhawks ($229), New York Rangers ($225), Nashville Predators ($198) and Montreal Canadiens ($181).
With a median ticket price of $73, the New York Islanders are the NHL's best value, provided they don't seat you at the end of Barclays Center where you can't see the goalie.
Welcome to the cozy Barclays Center. Sight lines not great, but you ARE on top of the action. #Flyers-Isles pic.twitter.com/9qEqJFG5g5

— Sam Carchidi (@BroadStBull) November 26, 2015
Contact Ron Kantowski at rkantowski@reviewjournal.com or 702-383-0352. Follow @ronkantowski on Twitter.
NHL median ticket prices
1. Toronto Maple Leafs $275
2. Chicago Blackhawks $229
3. New York Rangers $225
4. Nashville Predators $198
5. Montreal Canadiens $181
6. Edmonton Oilers $180
7. Winnipeg Jets $176
8. Detroit Red Wings $170
9. Minnesota Wild $155
10. Boston Bruins $145
11. Vegas Golden Knights $136
12. New Jersey Devils $135
13. Philadelphia Flyers $131
14. Tampa Bay Lightning $125
15. Pittsburgh Penguins $124
16. Los Angeles Kings $122
17. Dallas Stars $119
18. Vancouver Canucks $107
19. Ottawa Senators $101
20. Columbus Blue Jackets $100
21. Calgary Flames $99
22. Washington Capitals $92
23. San Jose Sharks $91
24. Carolina Hurricanes $88
25. Colorado Avalanche $85
26. Anaheim Ducks $84
27. Buffalo Sabres $83
28. Florida Panthers $81
29. St. Louis Blues $78
30. Arizona Coyotes $78
31. New York Islanders $73
Source: Vivid Seats