More than anything, Las Vegas 51s manager Wally Backman wants to win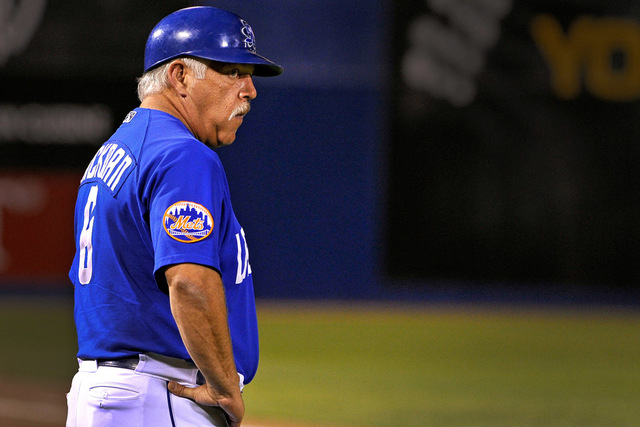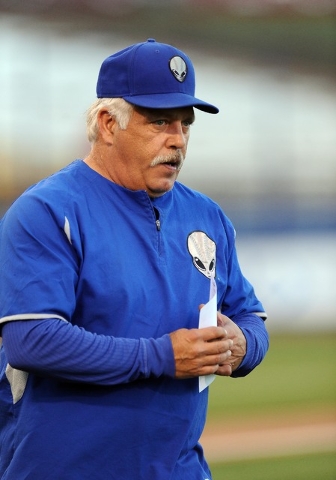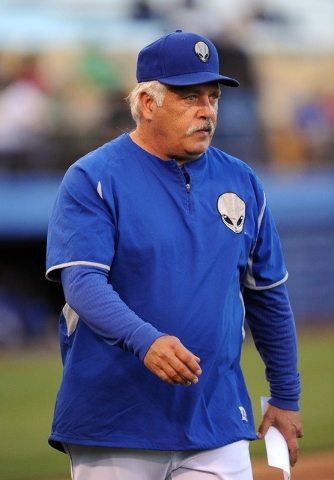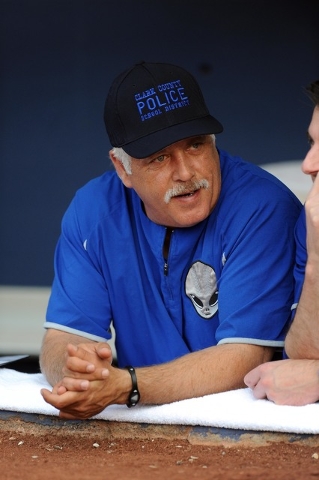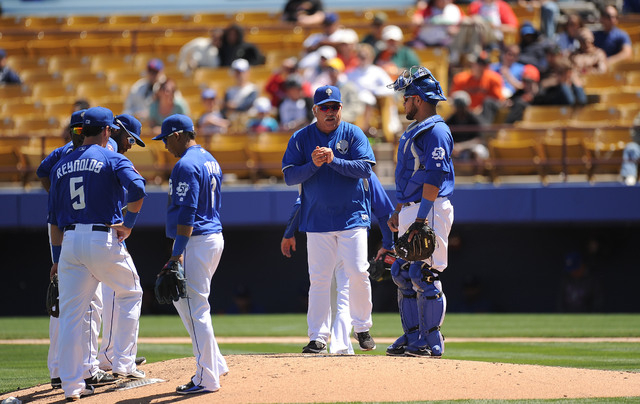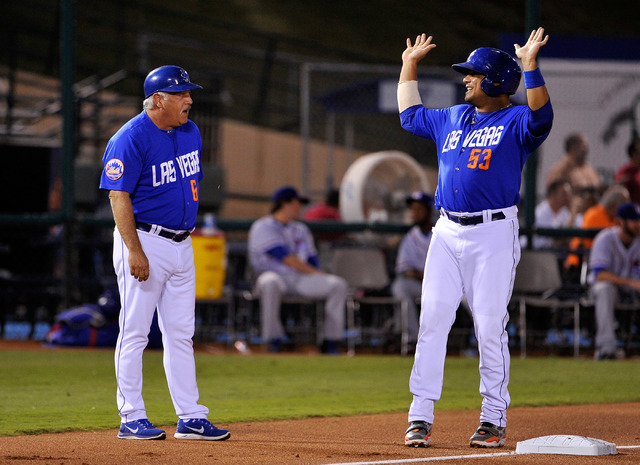 These are things I learned about 51s manager Wally Backman during Mets spring training at Port St. Lucie, Florida:
■ He said he briefly played football in high school before breaking his arm. So he switched to wrestling and competed at 148 pounds.
■ He chain smokes (Marlboro Reds) because it's a hard habit to break.
■ His father worked for the railroad.
■ He was considered an old-school ballplayer with the Mets and is considered an old-school manager in their farm system. But, surprisingly, he is a big proponent of OPS and WHIP and other sabermetrics.
■ He doesn't talk about his playing days, unless you ask about them.
I had dinner with Backman and 51s president Don Logan on three consecutive nights in Port St. Lucie, or in a nearby town where fresh fish was served on the waterfront. It was all about the 51s. Even on St. Patrick's Day, in an Irish bar attached to a bowling alley.
Only once did Backman allude to his playing career.
When I offered to jump in the back seat so he could ride in front, because I never played in the big leagues and he went 5-for-5 once, he said forget about it, he would climb in back.
He said it actually was 6-for-6, against the Padres, when he was with the Pirates.
Backman said he owed it all to Ted Power, a light-hitting pitcher who got his only hit of the season, a double, keeping the inning alive for Backman. Or else it would have only been 5-for-5, as I had said.
Did he tell stories that can't be repeated here? Yes. He told a few of those, but not all were about Lenny Dykstra.
When I mentioned to a colleague that I would be hanging out with Wally Backman at spring training, he said I had to batten down my hatch, because Backman has a certain reputation. But Backman had Don Logan (or 51s pitching coach Frank Viola) drop him at his condominium no later than 9 p.m., because he had to be at the ballpark around 6:30 a.m. the next day.
But mostly what I learned about Walter Wayne Backman is that he wants to win more than anything else.
There's a common perception that it's not about winning in the minor leagues, that it's about developing players, or why else would the big league teams call up a bunch of guys in September right when the Triple-A playoffs are starting?
"I think development takes priority in certain situations," Backman said while leaning on a fungo bat on another humid morning in Port St. Lucie. "But winning is developing.
"These players who play in Triple-A — we had 11 guys on the 25-man (Mets World Series) roster that came through Las Vegas, and that's in a short time. They've got to learn how to win."
Those guys — Jacob deGrom and Noah Syndergaard and Steven Matz and a bunch of position players, too, such as big Lucas Duda over there at first base — learned how to win as 51s, just as Houston farmhands learned how to win as Fresno Grizzlies last season, Backman said.
"I'm seriously focused about going to Las Vegas and winning a championship there. They haven't done it," said the former infielder and top-of-the-order table setter for Gary Carter and Keith Hernandez, who is starting an unprecedented fourth season as 51s skipper. "We've been to the playoffs two out of the three years, and we lost by one game last year. But it's tough in Triple-A because you wind up losing your players right at the end when you need them the most.
"What happened in Fresno last year was the Houston organization told them they were leaving their players there, and they left their players there, and they won a championship."
Backman said he totally understood the Mets calling up his guys last September, when New York was battling for a playoff spot.
"But in previous years it's been tough, because we had a chance to win. They weren't going to win at the major league level those years. But that's what happens."
Backman said it's also problematic for a Triple-A manager when his players would much rather go up, even if it's only for a big league cup of coffee, because a big-league cup of coffee in September pays $80,000, and a minor league salary barely pays for the filter.
"They deserve the opportunity to make that money," Backman said. "But when you play 144 games, and after 138 games they take everybody from you, it makes it tough."
The 51s open their 34th season against the PCL-champion Fresno Grizzlies at 7:05 p.m. Thursday at Cashman Field. It's $1 beer night as well as Opening Night.
But if that's not enough enticement, be assured the old-school baseball guy sporting the mustache and wearing No. 6 will be managing as if it's Game 138 in a 144-game season.
Las Vegas Review-Journal sports columnist Ron Kantowski can be reached at rkantowski@reviewjournal.com or 702-383-0352. Follow him on Twitter: @ronkantowski