New ESPN film examines XFL's short life, legacy
January 28, 2017 - 6:24 pm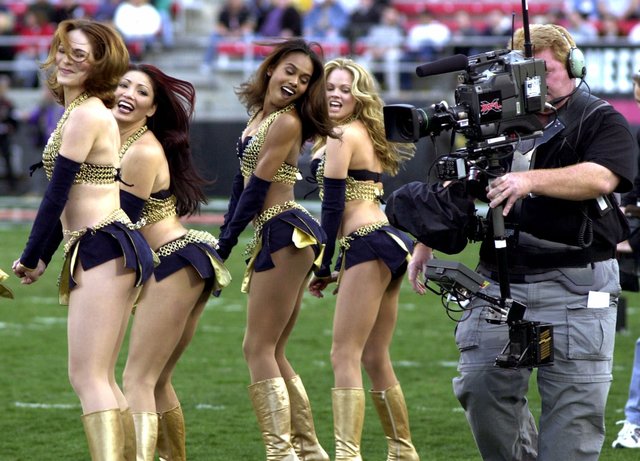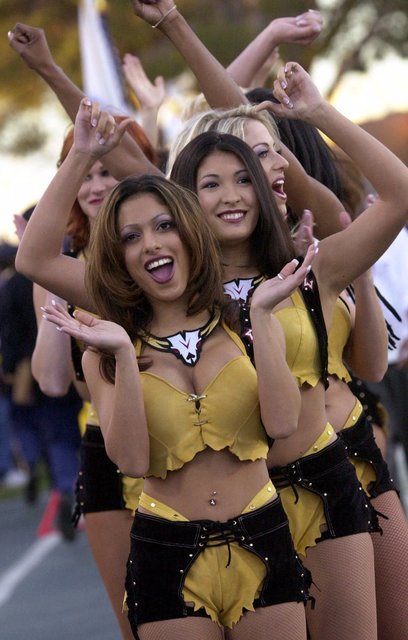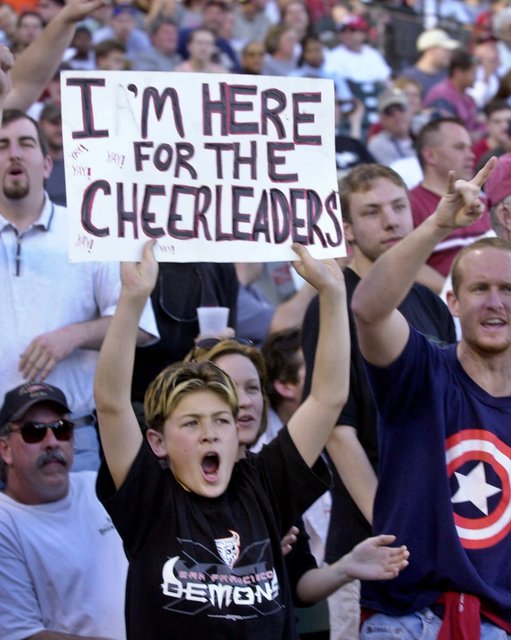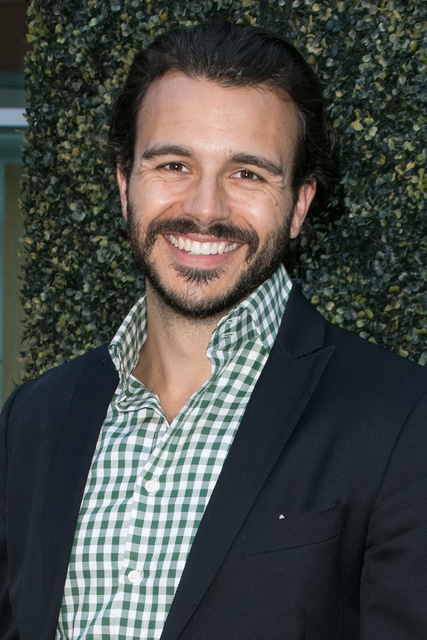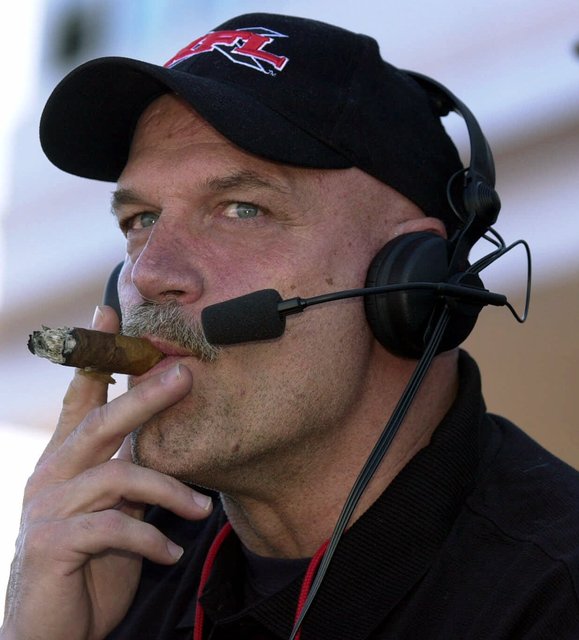 While refreshing a spotty recollection of the XFL, which many thought stood for "Extreme Football League" but in reality stood for (and amounted to) nothing, I was reminded that most of the franchises were named for insane or criminal activity, and what Bob Costas said to TV's Conan O'Brien:
"It has to be at least a decade since I first mused, 'Why doesn't somebody combine mediocre high school football with a tawdry strip club?' Finally, somebody takes my idea and runs with it."
So you knew the XFL and a team called the Outlaws were going to be popular in Las Vegas.
For a while, anyway.
"I spent a lot of time in Las Vegas a couple of years ago," said Charlie Ebersol, son of Dick Ebersol, the NBC Sports executive who co-founded the XFL with pro wrestling mastermind Vince McMahon. "I think it spoke to the ethos of what that city is about."
Charlie Ebersol's "30 for 30" documentary about the XFL premieres at 6 p.m. Thursday on ESPN. It's called "This Was The XFL." It's an adaptation of what McMahon said on opening night at Sam Boyd Stadium in 2001. Putting the public address microphone in a hammerlock, he growled "THIS … IS … THE X-F-L" to a capacity crowd, and a curious prime time national viewing audience.
Las Vegas loved it.
For a while, anyway.
After the novelty wore off around midway through the second quarter, the cities around the rest of the league didn't love it as much. The XFL folded after one season. Vince McMahon called it "a colossal failure."
But the XFL left a legacy.
It produced "He Hate Me" — aka running back and league poster child Rod Smart, who wore that cryptic expression in lieu of his name on the back of his Outlaws jersey, and 37 others who went on to play in the NFL.
It spawned Sky Cam, which became standard equipment in the NFL.
It did not spawn Jesse Ventura, though he was in the broadcast booth.
It had cheerleaders parade around the stands in their dainty things, which might not have been the best idea during blowouts.
As the trailer proclaimed in stark bold letters, this was: HILARIOUS, WILD, FOOLISH, DANGEROUS, STUPID, SHOCKING, AWESOME, REVOLUTIONARY, ORIGINAL.
This Was The XFL.
"I think what I tried to achieve in the film was how frenetic the pace was from the league coming together from a first-time idea in less than 14 months," Charlie Ebersol said during a conference call that included him, me and one other click about five minutes in, which was surmised to be a publicity person or Jesse Ventura, 38th governor of the great state of Minnesota.
COACHING CAROUSEL
Remember Chris Beard, who resigned from UNLV with a coaching record of 0-0?
Maybe you do. Maybe you don't. He was only coach for 19 days last spring.
Anyway, he's 14-6 at Texas Tech through Friday.
How other coaches with ties to Las Vegas are doing:
• Lon Kruger (UNLV coach), Oklahoma, 8-11*
• Jay Wright (UNLV assistant/Rollie Massimino), Villanova, 19-2, ranked No. 1.
• Reggie Theus (UNLV player/Jerry Tarkanian), Cal State Northridge, 8-12.
• Todd Simon (UNLV assistant/Dave Rice), Southern Utah, 4-17
• Jack Murphy (Durango High student manager), Northern Arizona, 5-16
• Steve Henson (UNLV assistant/Lon Kruger), UT San Antonio, 9-11
• Lew Hill (UNLV assistant/Lon Kruger), UT Rio Grande Valley, 10-13
• Rollie Massimino (UNLV coach), Keiser University, 17-6**
• Kathy Olivier (UNLV player/Dan Ayala), UNLV women, 14-6
• Regina Miller (UNLV coach), Illinois-Chicago women, 3-17
* NCAA Final Four, 2016
** NAIA
TAKING A KNEE
• The College of Southern Nevada defeated Yavapai of Arizona — the nation's No. 1-ranked junior college baseball team — 7-4 in its season opener Friday at Morse Field in Henderson. Former UNLV field-goal kicker turned baseball skipper Nick Garritano starts his sixth season as Coyotes coach with a roster including 20 local players.
Coyotes Knock off #1 Yavapai Roughriders #FearThePack #EmptyTheTank @NJCAA @jucoroute @PerfectGameUSA @RJ_Sports https://t.co/mRaB3aA6T7 pic.twitter.com/c3FrVKj4sN

— CSN Athletics (@CSNCoyotes) January 28, 2017
• It was noted above that Jay Wright and Villanova are ranked No. 1, but probably not for long. On Tuesday, the Wildcats lost 74-72 at Marquette. Former UNLV Rebel (and former Southern California Trojan) Katin Reinhardt hit a 3 to tie the score at 72, then sank two free throws with 11.6 seconds remaining to win the game.
• Coco Vandeweghe, niece of former NBA All-Star Kiki Vandeweghe, lost to Venus Williams in the Australian Open semifinals Wednesday, which is no disgrace. In 2013, Coco had a meltdown at center court in the Party Rock Open final at Darling Tennis Center when a linesman's call went against her. Which was at least a small disgrace.
• Rachel and David Pruitt of Henderson, parents of Navy Petty Officer 3rd Class Reco Pruitt, who was killed March 16, are one of 16 families attending Sunday's Pro Bowl, thanks to TAPS (Tragedy Assistant Program for Survivors) and the NFL. People say the Pro Bowl is meaningless, but sometimes it helps us get our priorities in order.
Contact Ron Kantowski at rkantowski@reviewjournal.com or 702-383-0352. Follow @ronkantowski on Twitter.
THIS WAS THE XFL
A look at the defunct XFL, the subject of an ESPN documentary that debuts at 6 p.m. Thursday:
FORMED: 2001, by pro wrestling magnate Vince McMahon and TV sports executive Dick Ebersol.
DISBANDED: 2001.
TEAMS: Orlando Rage, Chicago Enforcers, New York/New Jersey Hitmen, Birmingham Thunderbolts, Los Angeles Xtreme, San Francisco Demons, Memphis Maniax, Las Vegas Outlaws.
MILLION DOLLAR GAME: Los Angeles 38, San Francisco 6.
MVP: Tommy Maddox, QB, Los Angeles Xtreme.
SALARIES: QBs, $5,000 per week, kickers $3,500, all other players $4,500. Players on winning teams received a $2,500 bonus.
MONEY LOST: $35 million each by WWF and NBC.
DID YOU KNOW: TV Guide ranked the XFL No. 3 on its list of all-time worst shows.