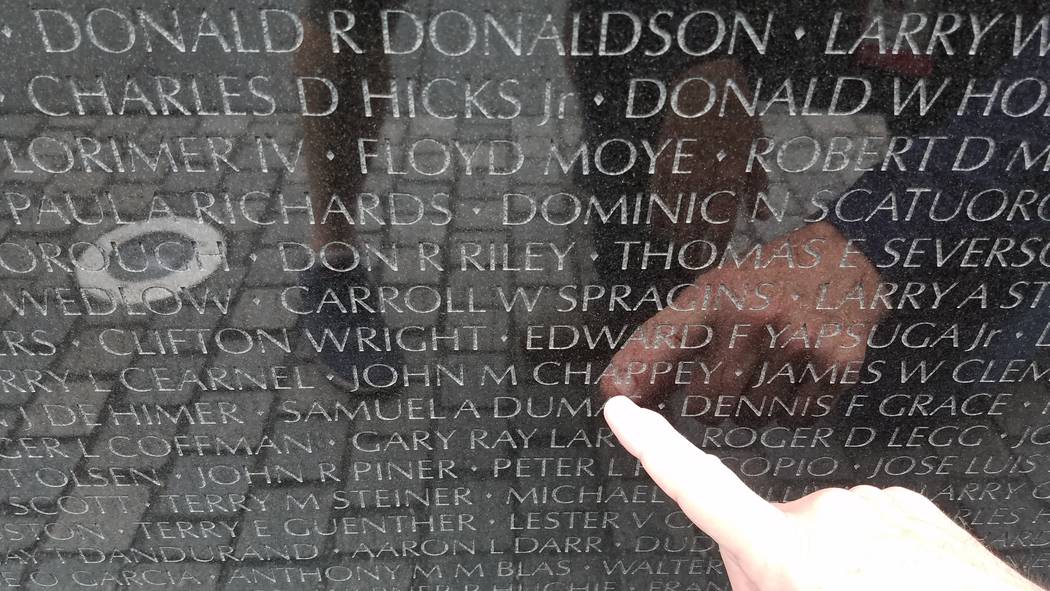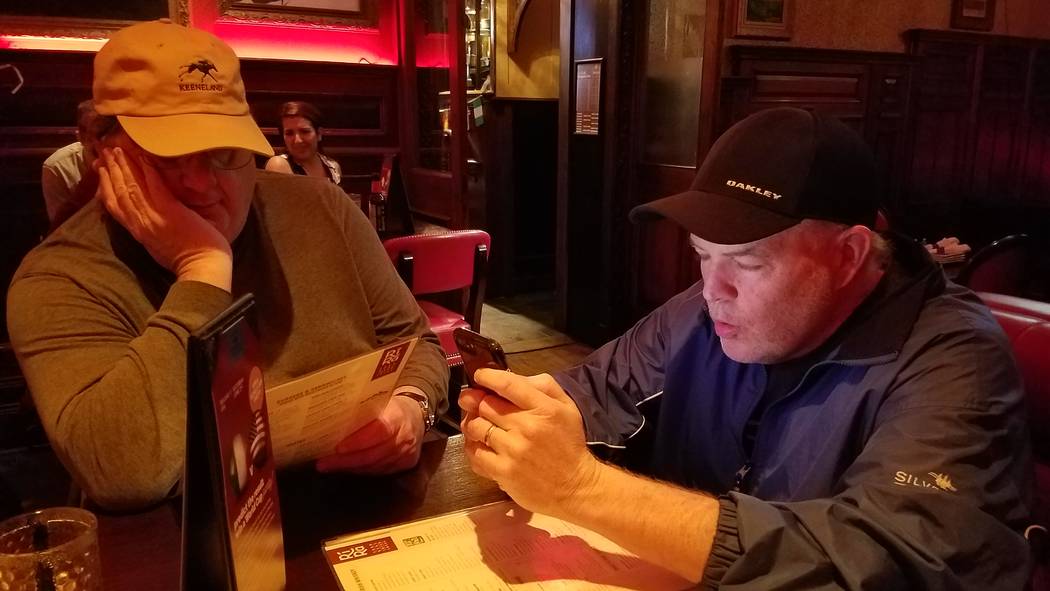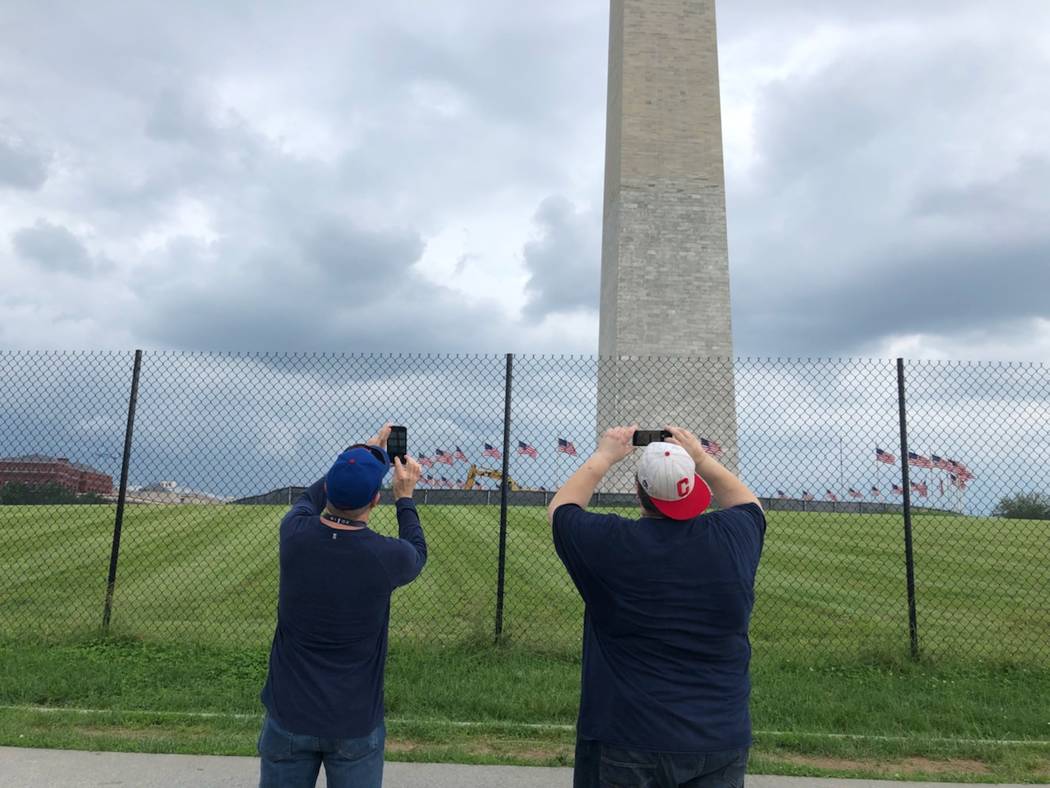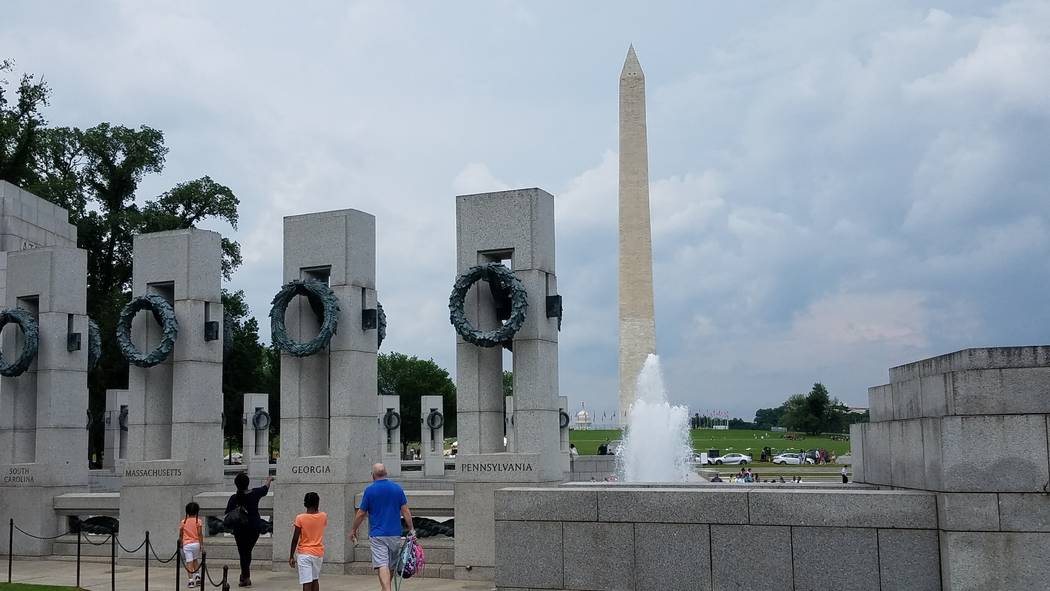 A reader suggested I write about what it was like to travel with the Golden Knights.
I replied that sports writers don't travel with the teams they report on anymore. The players take a charter while we generally ride the middle seat on Southwest, because sports writers are notorious for neglecting to check in 24 hours in advance.
But because he asked for it, this is sort of what it was like to follow the Knights to the nation's capital for Games 3 and 4 of the Stanley Cup Final. With the exception of the Uber driver from Serbia (who seemed agitated for some reason) none of the names have been changed (or ignored) to protect the innocent.
Day 1, Thursday
We take the train from Baltimore to D.C., and my first thoughts are scenes from old movies: "The Pride of the Yankees," where Gary Cooper as Lou Gehrig takes a bite out Babe Ruth's straw hat; "Double Indemnity," where Fred MacMurray and Barbara Stanwyck conspire to murder the latter's husband.
Most of the RJ crew clickety-clacks without incident, though Adam Hill witnesses a man being handcuffed on a Metro train after arriving in Washington.
The man said it was all Stanwyck's idea.
Three stars
1. Metro Transit Police.
2. Singer at Ri' Ra' Irish pub in Georgetown who performed "Drunken Sailor" — aka the classic NFL Films' ditty "Up She Rises" — in the manner Van Morrison might have done it.
3. Ri' Ra' chefs. They promised mac 'n' cheese with Maryland crab. All we got was fish and chips.
Day 2, Friday
While writing off-day hockey stories from a Starbucks across the street (free Wi-Fi) from the National Archives, a woman rants about her companion's unwillingness to add her iced vanilla latte, and "a nice dinner and hotel room" to his expense account.
I have read that when this happened to Hemingway, he finished the sentence. And that this is what made Hemingway great.
Three stars
1. Sen. Dean Heller, R-Nev., for responding posthaste to a text message.
2. The salmon BLT as served at the Tune Inn near Capitol Hill and as seen on "Diners, Drive-Ins and Dives."
3. Uber driver from Serbia who refused to let us out until he revised history about the assassination of Archduke Franz Ferdinand of Austria, and how it lit the powder keg to World War I.
.@SenDeanHeller recalls when the @GoldenKnights first became a team only a few months ago #VegasBorn pic.twitter.com/KMnIybrLhZ

— Las Vegas RJ (@reviewjournal) June 5, 2018
Day 3, Saturday
During a stroll on the National Mall, it occurs as we pay respects at the World War II and Vietnam Veterans memorials that some wars are worth fighting. While others, had they not been fought, would have allowed me to get to know my cousin John M. Chappey — wall panel 13W, line 110 — a little better.
Three stars
1. Lincoln Memorial.
2. Washington Monument.
3. Tie: Archie Bunker's chair/half-smoke regular combo at Ben's Chili Bowl after Game 3.
There's only one place to go when you get out of the media room after 2 am in DC #cupfinal pic.twitter.com/bNTIWzwiSH

— Adam Hill (@AdamHillLVRJ) June 3, 2018
Day 4, Sunday
It rains all day, which seems the perfect occasion to check out Freddy's barbecue joint, as seen on Netflix's "House of Cards" — until we are told Freddy's is an abandoned storefront in Baltimore and a TV soundstage.
Steve Carp suggests the Hill Country Barbecue Market instead. All (burnt) ends well, with the exception that no secret deals with congressmen are witnessed.
Three stars
1. Guy hunkered down in front of the fireplace sans shoes at coffee shop whose demeanor and posture say absolutely no way will he be getting up so we can use the free Wi-Fi to file off-day hockey stories.
2. Renegade taxi driver who makes us guess which African country he is from; and when we say Ghana, he shoots us this look and says: "Do I look like I'm from Ghana?"
3. Carp, for finally guessing Somalia.
Day 5, Monday
The RJ checking line is sopping up pizza and calzone at a place called Fuel near Capital One Arena, when a familiar face wearing a Golden Knights away jersey comes inside to chat.
Paul Sewald, the former Bishop Gorman star and current New York Mets relief pitcher, took Amtrak from the Big Apple to watch Game 4. He is with fellow Gorman grad Johnny Field, who now plays for the Tampa Bay Rays, and two pals from Las Vegas named Brad or Brandon. They seem happy to see us.
This is the opposite of what Bryce Harper will seem a couple of hours later when anybody with a press pass attempts to approach him for an interview at the hockey game.
#VegasBorn pic.twitter.com/6BT1eaZY0C

— David Schoen 📰🗞🏒 (@DavidSchoenLVRJ) June 4, 2018
Three stars
1. Paul Sewald, New York Mets.
2. Johnny Field, Tampa Bay Rays.
3. Two guys from Las Vegas named Brad or Brandon.
Day 6, Tuesday
Upon learning of our business in the nation's capital, our Lyft driver, whose father was an American Marine and whose mother is from Panama, inquires if we went to a fight and a hockey game broke out.
Groans are stifled. "I know it's an old joke," she says. "But I've been waiting 20 years to say that."
Three stars
1. Bellman at Crystal City Marriott who fits big square pegs — and Ed Graney's giant valise that looks like something a roadie for U2 would be lugging around — into a tiny round hole in a Ford Focus baggage compartment.
2. Videographer Elaine Wilson's T-shirt homage to Tom Brady.
3. Nonstop from Baltimore to Las Vegas.
Contact Ron Kantowski at rkantowski@reviewjournal.com or 702-383-0352. Follow @ronkantowski on Twitter.
Decided to throw together a video from the last few days in Washington D.C. when I wasn't working.

Music: Faking Bright x Saski (instrumental) pic.twitter.com/BG11gjG5aN

— Zac Pacleb (@ZacPacleb) June 6, 2018