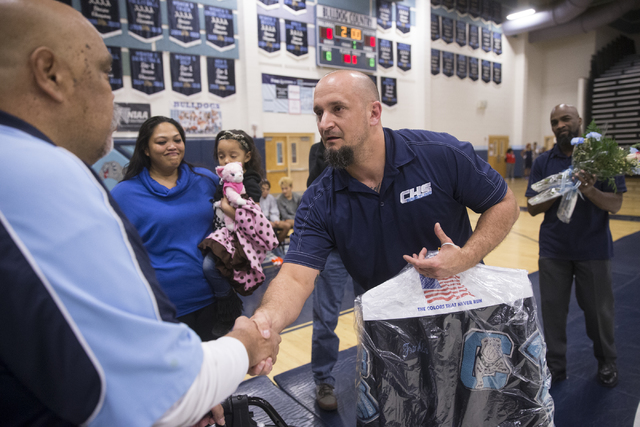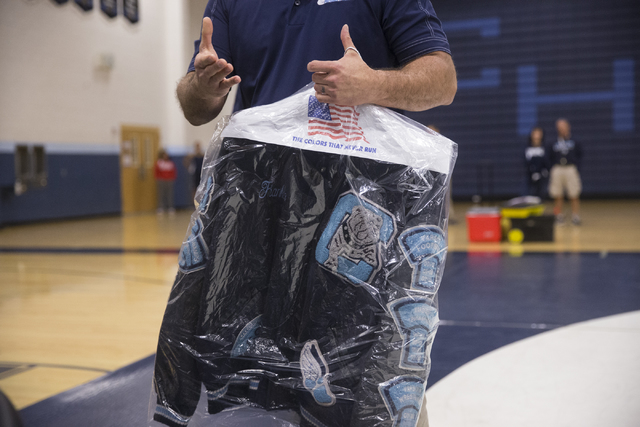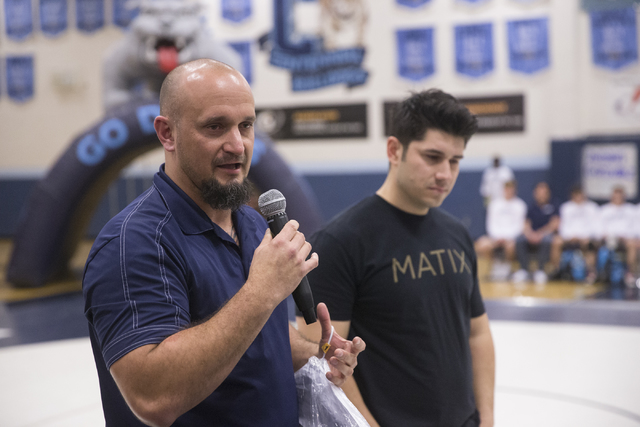 It was a few days after the holidays when Mathew Ellis, the director of CARE Complex, which provides transitional services for the homeless, noticed a man named George wearing a letterman's jacket to ward off the chill.
The jacket was navy, with black sleeves and a chenille No. 69. It had seen better days.
It looked familiar to Ellis, who had played football at Mojave High School. He surmised the jacket's original owner must have played for Centennial, a Mojave rival.
Ellis took a photo of the jacket while George was wearing it. He posted it on CARE's Facebook page with a message saying the jacket was keeping George warm, and George was grateful.
Mat Ellis didn't expect anybody to respond, but 167 people did.
One was Steve Wike, the Centennial wrestling coach. No. 69 on the Bulldogs was Franklin Cruz II, a former three-sport star at Centennial who was only 24 when he died of a brain aneurysm in 2010.
The refurbished letterman's jacket was presented to Franklin Cruz's family before a wrestling match at Centennial. Tears flowed. Mat Ellis and Steve Wike said it was a night to remember a young man who had died way too soon.
Ellis also said he would be remiss if he didn't mention George, the homeless man with a kind heart.
He said George probably was sleeping at the cemetery on Foremaster Lane. It was cold outside, but Mat Ellis said George had what one needs.
Contact Ron Kantowski at rkantowski@reviewjournal.com or 702-383-0352. Follow @ronkantowski on Twitter.