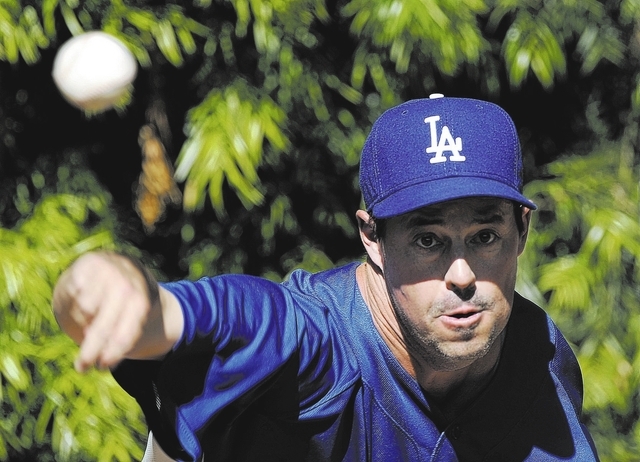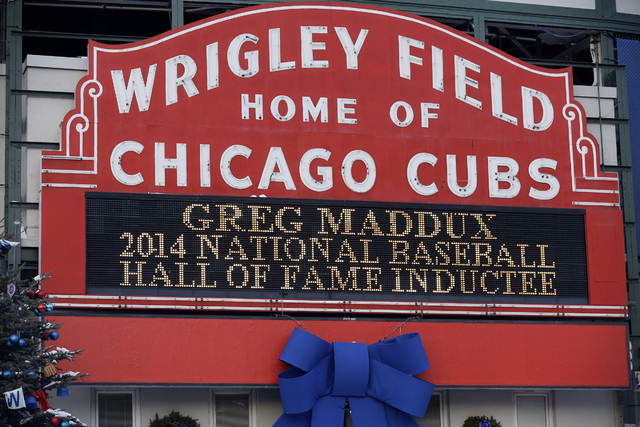 After returning from Chicago and mentioning the name of Milt Pappas in a column a few months back — they still have his picture on the wall at the famous Billy Goat Tavern under Michigan Avenue near the Sun-Times and Tribune buildings — a gruff message was left on my voice mail.
"Hey, Kantowski! I hear you been writin' about me in the newspaper …"
It was Milt Pappas, and he left his phone number. We must have been talking for, oh, at least 30 seconds, when it was recalled that Bruce Froemming blew his perfect game with two outs in the ninth with Larry Stahl at bat for the Padres, who were wearing these horrid all-yellow uniforms. This was 1972.
With the count 2-and-2, and baseball immortality waiting in the on-deck circle (along with Garry Jestadt), Milt's next two pitches were darn near perfect.
Bruce Froemming called them balls.
And so Larry Stahl was awarded first base, thereby preventing Milt Pappas from pitching a perfect game. And the veins in Milt's neck were bulging out, him being Greek and all, and he yelled to Froemming, calling him a fatso, and that he could have become just the 10th umpire in baseball history to call a perfect game. And he blew it.
Which brings me to Greg Maddux and this Ken Gurnick guy.
Maddux, the Las Vegan with air traffic control, was voted into the Baseball Hall of Fame on Wednesday. The call came exactly five years and one second since he announced his retirement at the Bellagio, because you have to be out of baseball for five years before they can vote you in.
It could/should have been unanimous. It wasn't, on account of this Ken Gurnick guy. Or at least starting with him.
Gurnick blogs for MLB.com and used to write about baseball for one of the Los Angeles papers. I'm sure he knows more about the game than I do.
But I believe that like Bruce Froemming, Ken Gurnick blew it.
He blew it by not voting for Maddux, sure, because Maddux won 355 games, and the list of his accomplishments goes from here to the power alleys in the old Astrodome. And when kids write letters to Maddux, or send him emails to ask for his autograph, they just address it "G. Maddux, Outside Corner" like they write "S. Claus, North Pole," figuring that is where he lives.
But Ken Gurnick also blew it by using his ballot as a form of protest. He voted this year only for Jack Morris, because he says Morris didn't pitch during much of baseball's "Steroid Era" and Maddux did. And though the only muscle that Maddux developed was the one between his ears, he was in the same clubhouse with Bonds and McGwire and Sosa and the Needle in the Buttocks Bunch. And so Ken Gurnick felt Greg Maddux should be disqualified, too.
And if that's his opinion, Ken Gurnick is entitled to it.
And Bruce Froemming is entitled to his. Even if those pitches to Larry Stahl clearly were strikes, in this Cubs fan's unbiased opinion.
But as home plate umpire, Froemming was required by the rules, and by the express written consent of Major League Baseball, to make his opinion known right then and there. He had to call those pitches of Milt Pappas something, because Jose Cardenal would have been standing around in right field, not knowing what to do.
Nothing in the rules says a baseball writer cannot use his Hall of Fame ballot to protest the needle and the damage done to baseball, or at least its reputation and hallowed statistics, and so it might turn out that Ken Gurnick is going to bring change to a system that is pretty screwed up in the first place, if you ask me.
Most baseball writers take their Hall of Fame responsibility seriously. But some hold grudges, because holding a grudge is human nature. And so some baseball writers just as soon would vote Engelberg from "The Bad News Bears" into Cooperstown than they would Steve Carlton, because whereas Lefty could be surly and churlish, Engelberg was approachable, and he'd always crack wise about Tanner Boyle's physical shortcomings.
Engelberg was a good quote. And I heard that when he acquired his first fake ID, he would buy the Bears' beat guys beers. So he went into the Hall of Fame for baseball movie characters on the first ballot, because you know how baseball writers are when it comes to free beer.
Anyway, I am fairly certain that this guy Ken Gurnick believes his beef with baseball is legitimate, and it turns out it wouldn't have been unanimous for Maddux, anyway, as he did not break Tom Seaver's record. Maddux was listed on 97.2 percent of the ballots; Tom Terrific on 98.84 in 1992.
So 15 other baseball writers did not vote for Maddux, either. These are people whose power alleys do not go all the way to the warning track. Not even in the Japanese league.
I am sure the final tally is something of which Greg Maddux gives not one hoot, because Maddux never has been one to hoot, except maybe on the golf course when his short game is in order.
But in deference to Maddux and Tom Glavine and former Green Valley resident Frank Thomas, who also got in Wednesday, this Ken Gurnick guy could have waited a couple of days to go public and explain himself.
On Wednesday morning, when I went to check on the Hall of Fame results, a big picture of Greg Maddux was on the Yahoo! Sports home page. In a Cubs uniform. Under the picture was another story about Ken Gurnick.
Las Vegas Review-Journal sports columnist Ron Kantowski can be reached at rkantowski@reviewjournal.com or 702-383-0352. Follow him on Twitter: @ronkantowski.