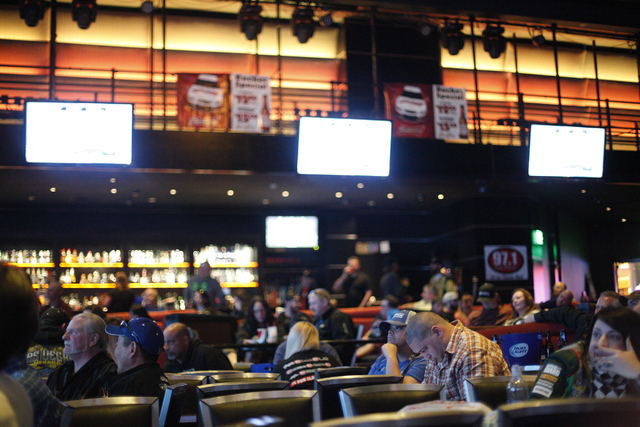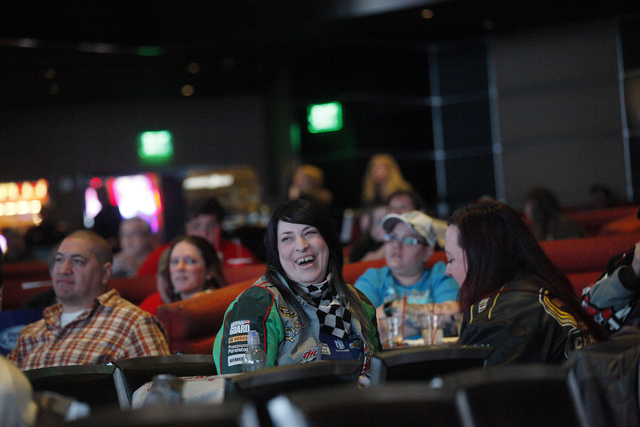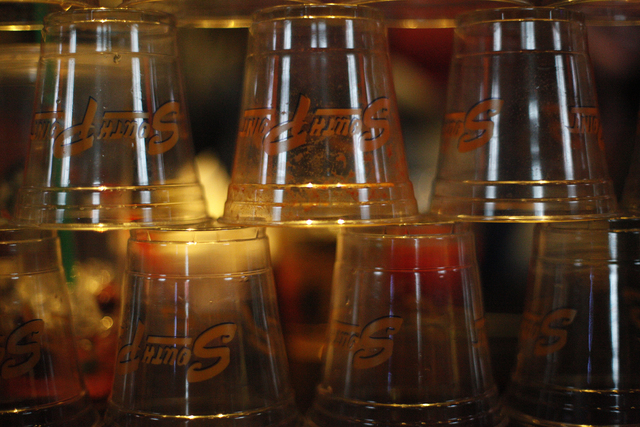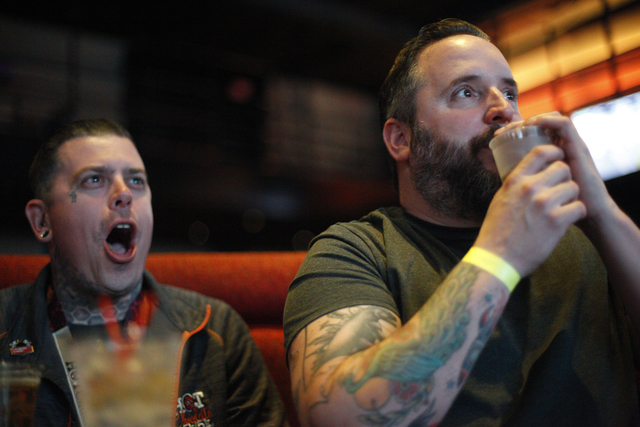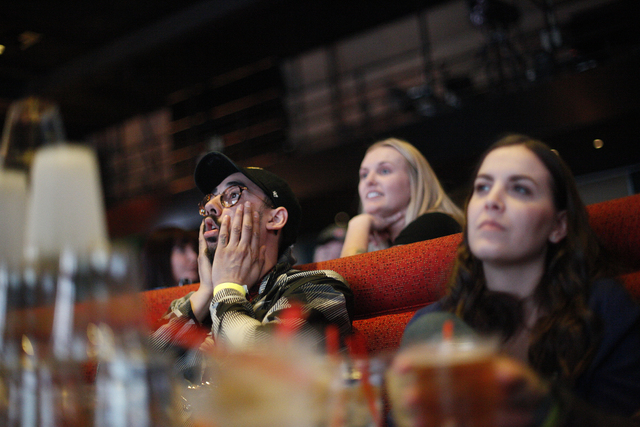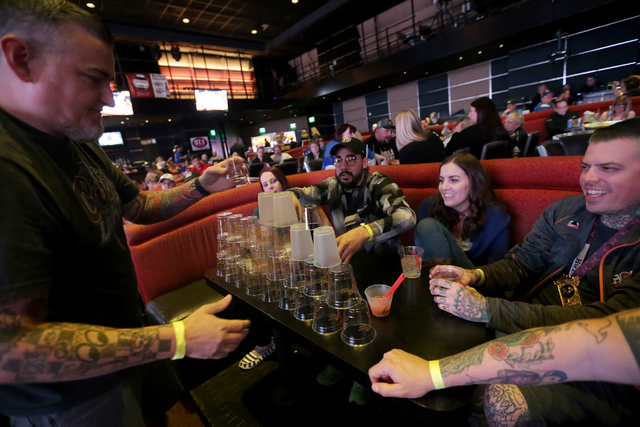 There were about 300 people on hand for Sunday's Great American Demolition Derby viewing party in the darkened South Point Showroom that can accommodate around 400 for Herman's Hermits or Gary Puckett and the Union Gap.
There probably will come a day when a thousand or more will claim they were there when Kurt Busch, the local kid who is now 38, finally won the Daytona 500 after coming close many times.
Busch won it by leading only one lap — the last one, which, judging from the confetti that fell and the Monster Energy drink that was spilled in Victory Lane, still is the only one that counts. Regardless of how many times NASCAR changes the rules.
Surprisingly, there were more groans than cheers when Busch's rivals ran out gas and the Durango High graduate pulled away to the win after sitting third during the closing laps.
The South Point crowd had been pulling for Dale Earnhardt Jr. (doesn't everybody?) until he was collected in a crash caused by Kurt's brother, Kyle (and a Goodyear tire that Kyle said wouldn't hold air.)
After that, the local race fans transferred their support to young Chase Elliott and old Brendan Gaughan. The latter part was understandable. The South Point is owned by Gaughan's father, Michael, and most people in the showroom had been drinking his beer since 11 a.m. They were delighted when Brendan went from 39th at the start to 11th at the finish.
As Kurt Busch performed perfunctory victory doughnuts in the Daytona grass, I raced around the showroom in the manner Rob Gronkowski raced after the Monster Energy girls during the prerace show, looking for Kurt Busch T-shirts or other signs of allegiance for him.
I found only two.
In the back of the showroom, a young man named Shaun Judd was wearing a Dodgers cap backwards and a No. 41 T-shirt frontwards. He said his uncle, Ron Judd, traded paint with Kurt in the Super Stocks at Las Vegas Motor Speedway long before Jimmy Spencer punched Kurt in the nose when Busch was a young and often misunderstood Cup Series driver.
And now?
"He's definitely an underrated driver, for sure," young Judd said.
He was holding a betting slip from Red Rock casino that showed he had wagered $5 on Busch, and that he would be receiving $115 the next time he drives out there.
Perhaps the balance of the South Point engine starters was holding Dale Jr. or Chase Elliott tickets, and that's why nobody was yelling "Woo-hoo!" for Kurt B. at the finish.
A security guard sidled up to a booth where about three dozen of Michael Gaughan's empty beer cups had been stacked into a pyramid — I thought for sure he had the black flag in hand. But he let the group slide, and they went on cheering for young Elliott in a boisterous fashion, until they, too, ran out of gas, and the pyramid came tumbling down.
I met a couple from Belgium, which is Formula One country.
They must have been from south Belgium.
Actually, Youri Ardenoy and Anja Ryssaert are from West Flanders, and Anja and her friend Mark Blake had won tickets for the Kobalt 400 at Las Vegas Motor Speedway in a couple of weeks. It had been a good NASCAR day. Anja said the freebies were in the Earnhardt Terrace, and she knew enough about NASCAR and LVMS to know those are good seats.
A nice man named Glenn Jenkins — he was wearing a Chase Elliott cap and a Chase Elliott jacket and might have been wearing Chase Elliott underwear, too, though I didn't inquire — was approached on the cool-down lap.
He said he named his daughter, Allison, after the late NASCAR star Davey Allison — "I couldn't very well name her Lake Speed." He named his son Kyle Elliott, after Kyle Petty and Bill Elliott, Chase's racing father.
Kyle Elliott Jenkins was the other guy in the South Point Showroom sporting a No. 41 T-shirt.
When I asked why he was a Kurt Busch fan, he tried the low groove.
"Because he's not Kyle."
Contact Ron Kantowski at rkantowski@reviewjournal.com or 702-383-0352. Follow @ronkantowski on Twitter.
RELATED
Las Vegas native Kurt Busch uses last-lap pass to capture first Daytona 500
Las Vegas' Busch brothers still chasing first Daytona 500 win