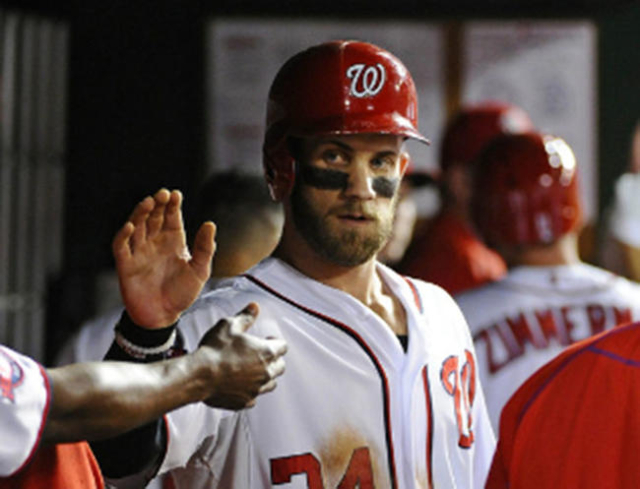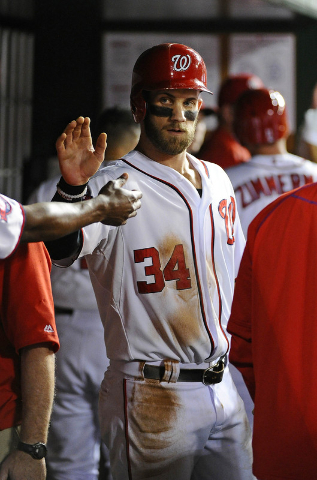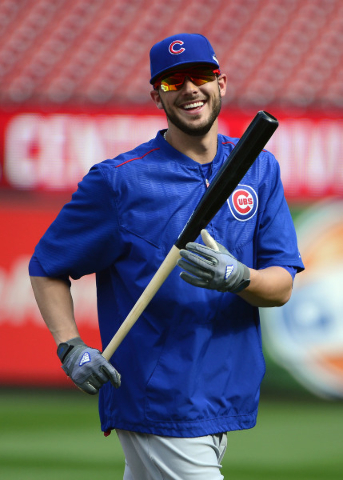 A lot people, including young general managers and desperate guys trying to impress women in bars, are into baseball sabermetrics: WAR, WHIP, OPS, what have you.
Since I don't have a ballclub to build, I find the Twitter accounts of ballplayers to be more interesting.
For instance, were it not for the Twitter account of Bryce Harper (@Bharper3407) I would not know the Las Vegas phenom is a fan of the Duke basketball team, though he often is spotted sitting courtside at UNLV games. Not that you can't cheer for both teams. It's just that most people born in Las Vegas would rather not cheer for Duke. They have their reasons.
And were it not for the Twitter account of Kris Bryant (@KrisBryant_23), I would not know his breakfast of champions includes Quest energy bars and Red Bull in a tall yellow can, and that he paid or arranged for new uniforms for the baseball team at Bonanza High, his alma mater. It should be pointed out these were retweets, because Bryant doesn't use his Twitter account to blow his own horn.
Neither does Harper. And while it would have been really cool to read 140 words or fewer about what was going through his mind when teammate Jonathan Papelbon put him in a choke hold in the Nationals' dugout, you could understand why he didn't write about it on Twitter.
This week the young Las Vegas sluggers are expected to be named National League Most Valuable Player (Harper) and Rookie of the Year (Bryant). These were some of their Twitter posts during their breakout seasons. In many cases, they offer small glimpses into their personalities.
There's no "Ball Four" stuff here, or even what they think about hitting against Clayton Kershaw with ducks on the pond. (Although when one hits against Kershaw, there rarely are ducks on the pond.)
But you've really got to admire the courage of Bryce Harper for admitting he cheers for Duke.
Las Vegas Review-Journal sports columnist Ron Kantowski can be reached at rkantowski@reviewjournal.com or 702-383-0352. Follow him on Twitter: @ronkantowski