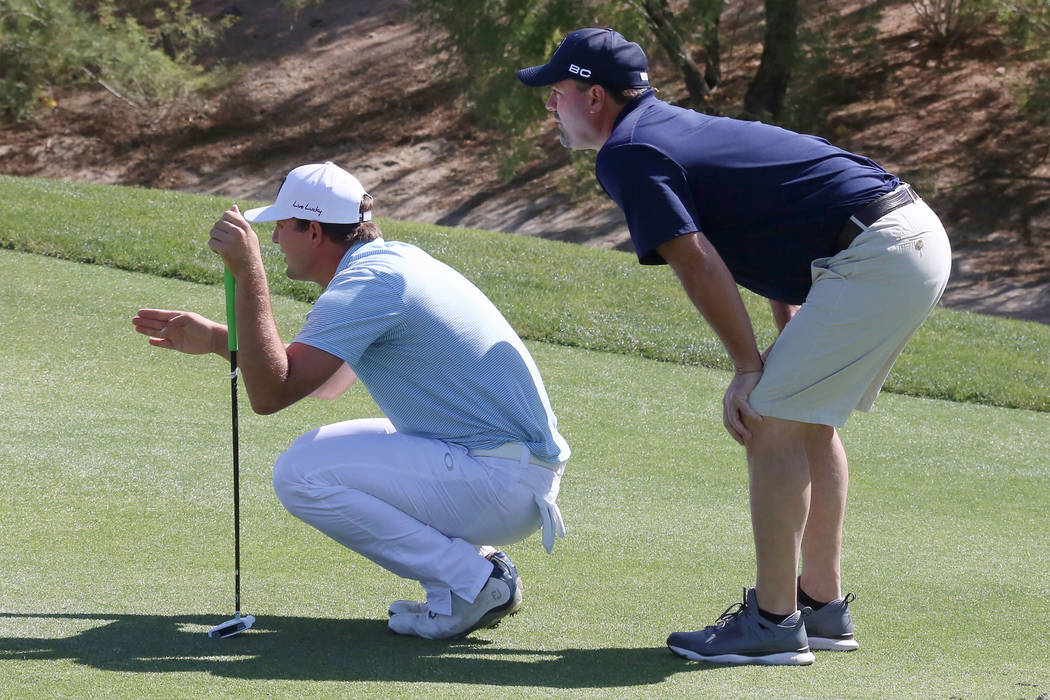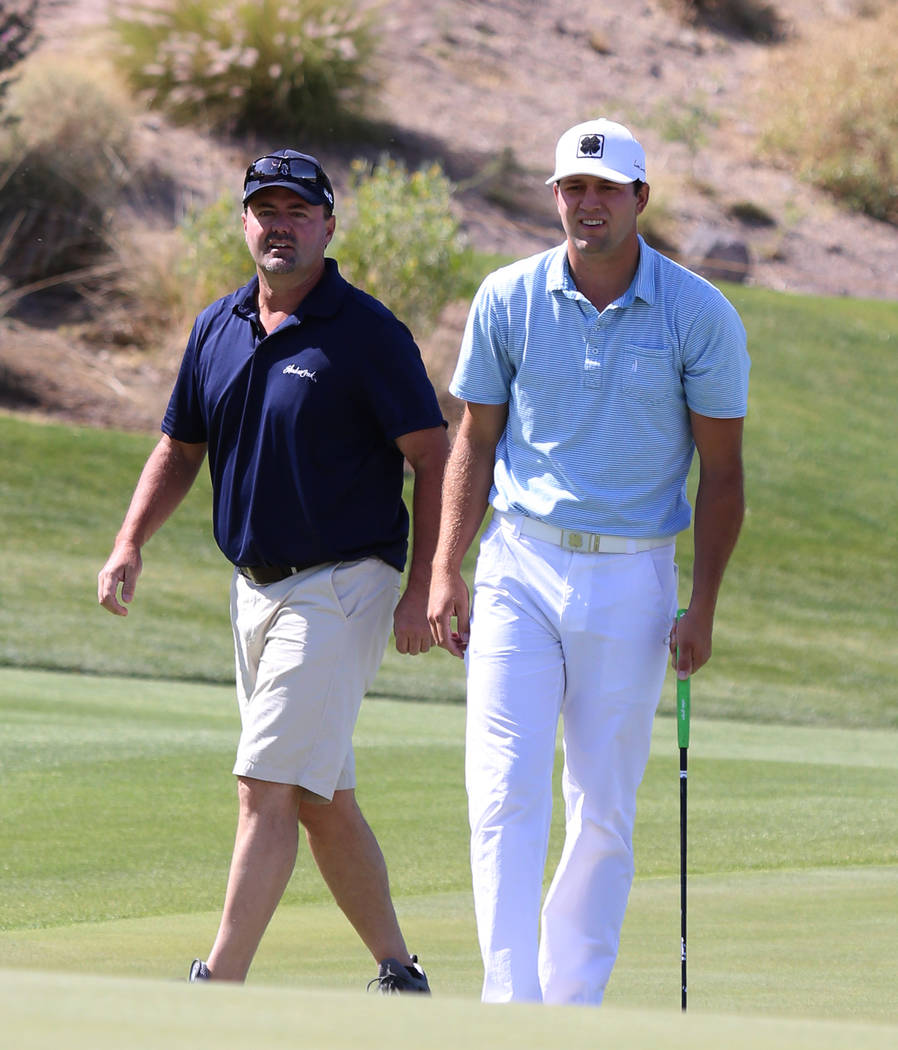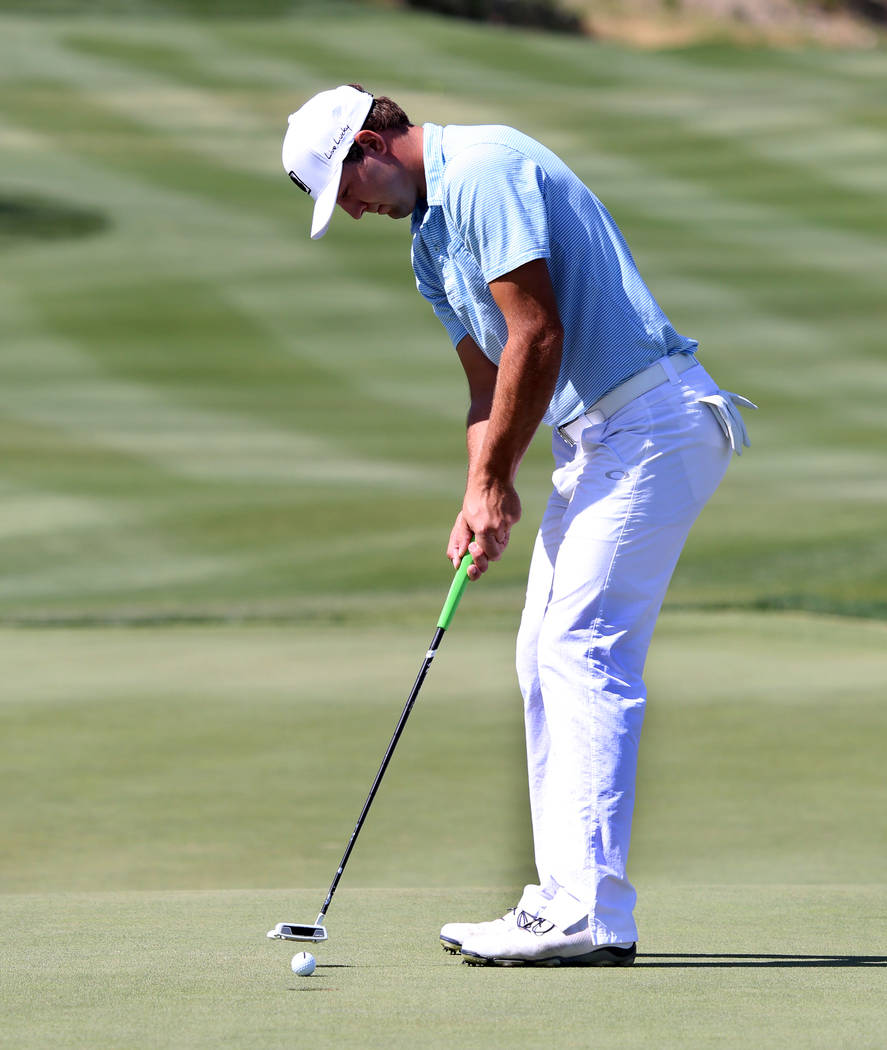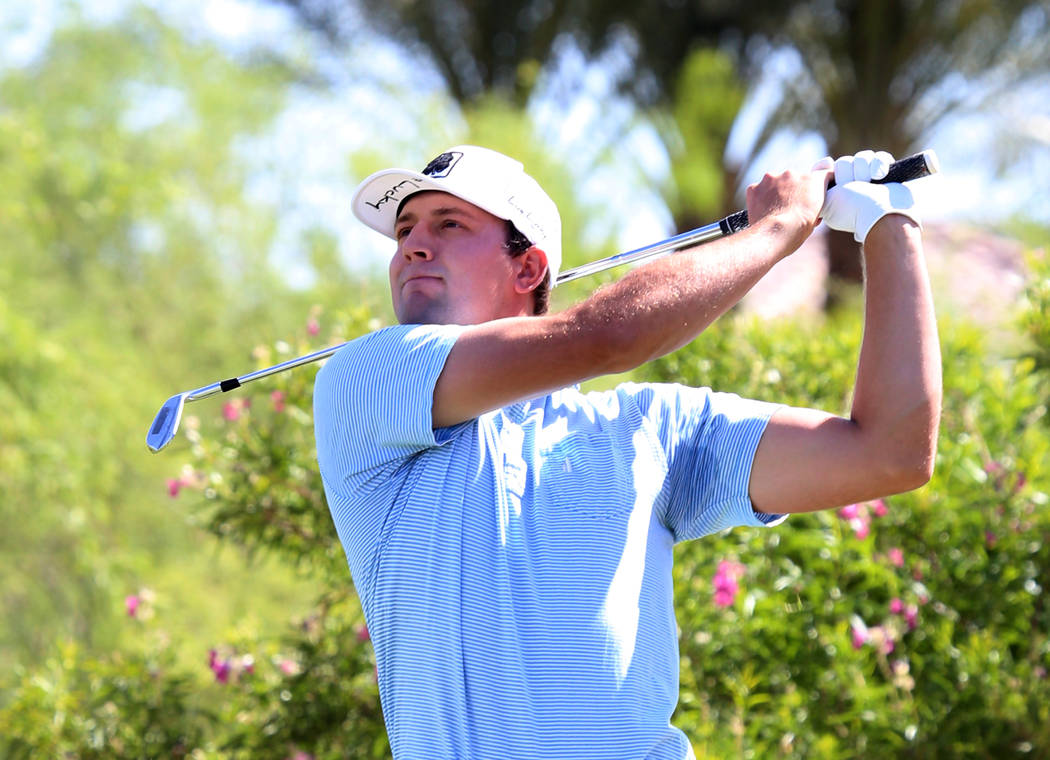 His name was John Goodman, and he was the last amateur to win the U.S. Open — the last amateur to win one of golf's major championships.
No, not John Goodman from "The Big Lebowski." That John Goodman's short game does not abide.
Golf's John Goodman won the Open in 1933, which was 84 years ago — way before Big Bertha, around the time when guys who played golf wore cool golf clothes and had cool golf names, such as Francis Ouimet and Bagger Vance.
But an endearing thing about the U.S. Open is that an amateur still can win it today.
The odds are no greater than a former greenskeeper, a Cinderella story out of nowhere, winning the Masters. But the tiniest of chances is better than no chance at all.
The local U.S. Open qualifier was Monday at SouthShore Golf Club at Lake Las Vegas in Henderson, a course that is spectacular and picturesque but perhaps better suited for bighorn sheep. There is always a good story at these Open qualifiers. Such as Taylor Montgomery, and his caddie.
Taylor Montgomery is from Henderson; he played high school golf (and basketball) at Foothill High. Now he plays for UNLV. Later this week he'll be leaving for the NCAA regionals at the Kampen Course in West Lafayette, Indiana, home of the Purdue Boilermakers.
His caddie at the Open qualifier also played golf for UNLV at multiple NCAA regionals. Monte Montgomery played for the Rebels from 1989-92, and was a second-team All-American.
The Montgomerys are the only father and son to play for highly decorated UNLV golf coach Dwaine Knight.
One bad hole
It was an ideal day for golf — cool, sunny, windless — and after 14 holes Taylor Montgomery was 4-under par. Then he hit his tee shot left and into the rough and palm trees on No. 15. His risky approach — "all or nothing" he would say after the round — stayed left among the palms and rocks. His third shot plopped into a ditch.
He no longer was in the hunt to become the first amateur in 84 years to win the U.S. Open.
Somebody like John Daly might have snapped his pitching wedge over his knee and walked off the course. But Taylor Montgomery has a sense of humor, which can come in handy when one is marked for a snowman with three holes to play.
"I wish I could have gotten it done today to be able to play in the sectional qualifier," he said with a smile. "But overall I've been playing good, and I just need to continue that for (the NCAA) regionals. I also have to study for a final now, and get those out of the way as fast as I can."
Montgomery played basketball at Foothill for former Bishop Gorman and UNR standout Kevin Soares. When asked what kind of player he was, he said the type that fouled a lot. When asked if he was one of the Foothill students who climbed over a reporter's wall to drink beer kept in an old outdoor refrigerator, he said it wasn't him, before adding that he wished it were.
His father is witty and self-deprecating, too.
Playing with MJ
Monte Montgomery is general manager at ultra-exclusive Shadow Creek, which means he has played golf with Michael Jordan and Evel Knievel and other people who are rich, famous or just plain cool.
But ask Monte to describe himself, and he'll say he's "just a redneck from Colorado." And that if he hadn't walked on to the UNLV golf team and shot 68 at the Desert Inn in his last chance to make the team, he might be working in the oil fields near Grand Junction instead of showing MJ how to get up and down at ultra-exclusive Shadow Creek.
Mark Twain once described golf as a "good walk spoiled." But after finishing his hot dog and putting his arm around his son, Monte Montgomery said nothing could be further from the truth, despite what went down on the back nine.
"I just want to see him be successful, and it doesn't have to be golf. It's just (about) being a good kid, and just having a good day on the golf course."
Taylor Montgomery smiled when his dad said that. He won't be a Cinderella story out of nowhere. He won't be winning the U.S. Open this year. But it was a nice day to play 18, and he was hanging out with his old man. He still felt a little like John Goodman, the amateur golfer, strolling up the 18th fairway at North Shore Country Club near Chicago in 1933.
Contact Ron Kantowski at rkantowski@reviewjournal.com or 702-383-0352. Follow @ronkantowski on Twitter.