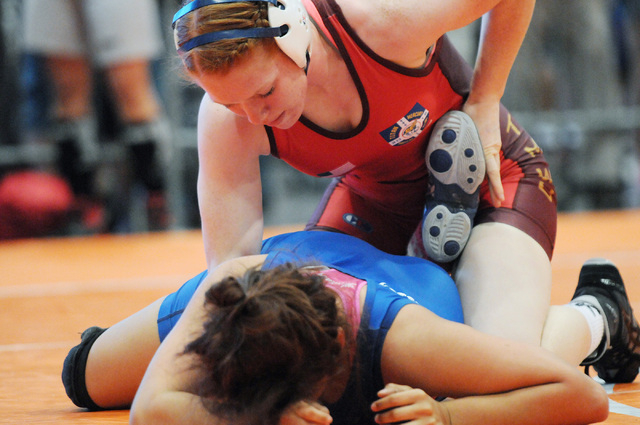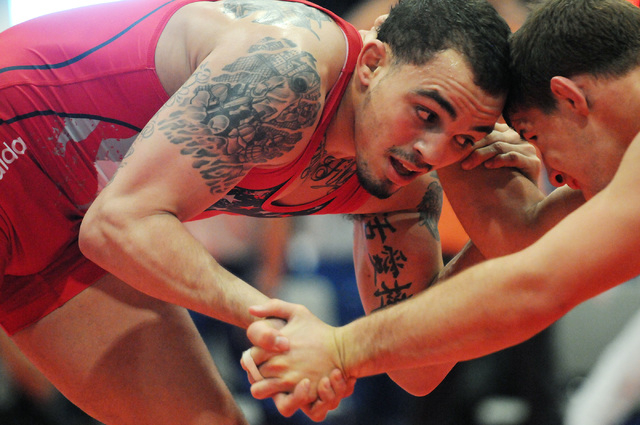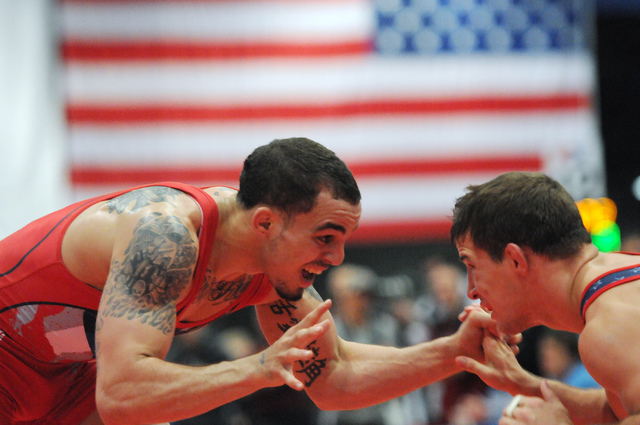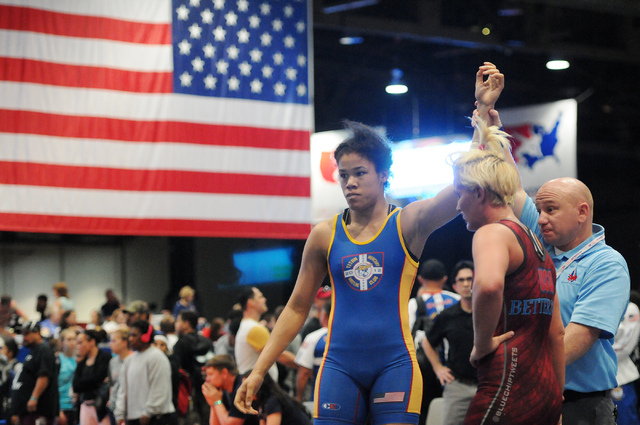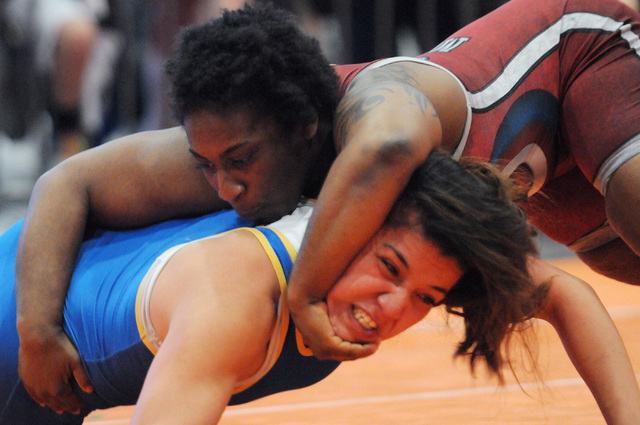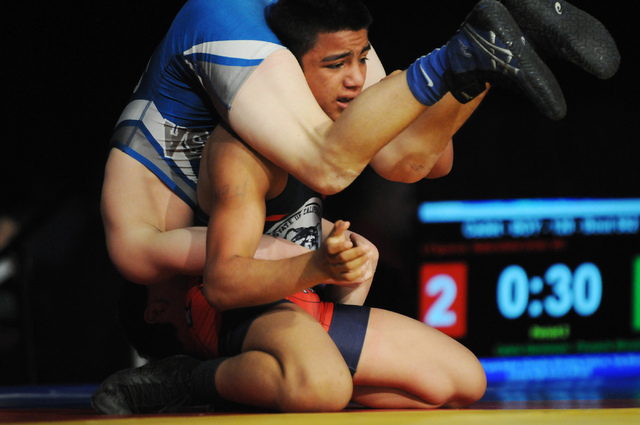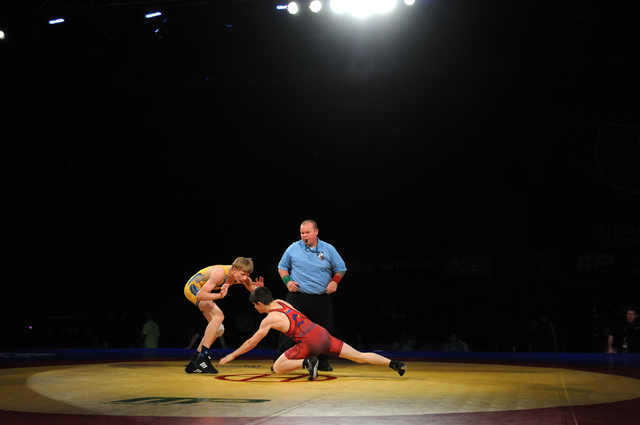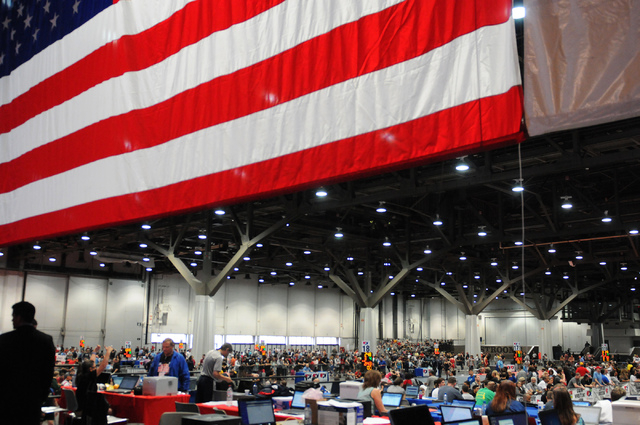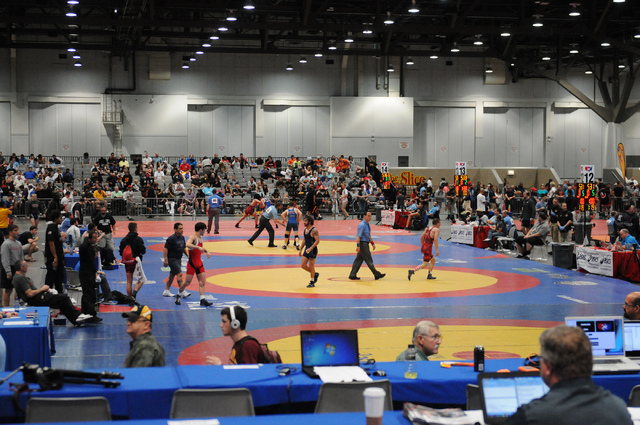 Last year at this time, amateur wrestling was trapped in a full Nelson.
The International Olympic Committee had recommended the sport be eliminated from the Olympics, beginning with the 2020 games in Tokyo.
It was an edict that nobody in amateur wrestling saw coming. It shook the very foundation of the sport; it might even have threatened its long-term viability, according to some of its leaders.
Might have, had not Russia, Iran and the United States (with an assist from the smaller wrestling nations) gotten together bearing olive branches and petitions and convinced the IOC to change its mind.
Russia, Iran and the United States.
And they say politics makes strange bedfellows.
Within two weeks of the IOC making its ominous recommendation, the USA wrestling team was in Tehran, competing in the World Cup.
When it was over, Mahmoud Ahmadinejad went on stage to present the third-place trophy to the Americans. He lifted the arms of the American wrestlers in triumph, and 20,000 Iranian spectators cheered.
"Olympics Without Wrestling: Never! Never! Never!" proclaimed giant banners written in Farsi.
Then in May, the three wrestling superpowers would square off in solidarity at New York's Grand Central Station. "The Rumble on the Rails" they called it.
Those banners in Tehran foretold the future. Within seven months of being kicked out of the Olympics, wrestling would kick itself back in.
Thanks, in no small part, to the wrestling federations of Russia, Iran and the U.S. fighting as one.
"Wrestling diplomacy," USA Wrestling executive director Rich Bender said as he watched grappling moves and countermoves unfold on 28 mats at the U.S. Open Championships on Friday at the Las Vegas Convention Center.
"For sure, the axis of the fight was built on the legs of the three members and their federations. It was built on Iran, Russia and the United States."
Added Jim Ravannack, the USA Wrestling president: "Wrestling is the only sport in the world that could unite Russia, Iran and the U.S."
He has a point. It's doubtful that modern pentathlon could have done it.
Ravannack said Juan Antonio Samaranch's daddy was a pentathlete. Only about 30 nations practice the pentathlon, he said. Hundreds practice wrestling, and wrestling has been around for 3,000 years, an Olympic sport since the dawn of chariot races.
But sometimes it's hard to go against the wishes of a former IOC head.
At some point, these decisions become political.
So Ravannack said it didn't hurt to have a Kuwaiti sheikh with a passion for wrestling on those IOC executive boards and committees in the room during the secret vote.
"I forget what his name is," said Ravannack, speaking of Sheikh Ahmad Al-Fahad Al-Sabah, described as a kingmaker among IOC powerbrokers. But I knew right then we had it."
On Feb. 12, 2013 — the day it was recommended wrestling be dropped from the Olympics — the heads of the various wrestling foundations weren't nearly as confident.
"We'll look back on Feb. 12 of last year as a bellwether event that changed the course of our sport," Rich Bender said.
It was a chance for amateur wrestling to reinvent itself, to make itself over, to "hit the reset button" as Bender put it.
It was a giant wake-up call for amateur wrestling, and amateur wrestling awoke with a giant start.
"One of my favorite parts of the battle was at the final press conference before the vote in Buenos Aires, and our federation president (Nenad Lalovic of Serbia) was up there by himself," Bender said. "Somebody asked was it fair than baseball and softball had years to work (on reinstatement) when wrestling only had seven months.
"And he said that's a really good question, but it's something that wrestling hasn't thought about for 3,000 years."
Bender said the IOC recommendation shoved wrestling into "renaissance mode": da Vinci, Michelangelo, Jordan Burroughs.
"It provided us with the horsepower to make changes at the highest level and raise the relevancy of our sport in our country and around the world, levels that we could have never (reached) without this challenge," he said.
"It wasn't a pleasant thing to go through, but we've been able to re-image our sport."
You could tell just by walking into the convention center.
There were two featured mats bathed in spotlights; this would be where the top U.S. wrestlers and the top juniors would be deciding their championships.
The TV people from NBCUniversal were beginning to set up. Later there would be smoke and lasers and the promise of exciting, high-scoring matches.
As a concession to the IOC, Olympic-style wrestling has adopted the U.S. college system, where the wrestler who scores the most points wins, instead of the wrestler who wins two of three periods, like in tennis.
The old system encouraged stalling; the new system encourages action.
In one of the semifinals Friday night, Clayton Foster came from behind to edge three-time NCAA champion Ed Ruth 13-12 at 189 pounds. Foster scored a takedown just before time ran out to secure the win, something you rarely saw under the old rules.
Rich Bender said every aspect of amateur wrestling is under review. He said there's even talk of ditching the traditional wrestling singlet for MMA-style trunks.
Nobody with whom I spoke knew where Mahmoud Ahmadinejad stood on MMA-style Olympic wrestling trunks, though a consensus believed Vladimir Putin probably would be posing in them without a shirt at some point.
Las Vegas Review-Journal sports columnist Ron Kantowski can be reached at rkantowski@reviewjournal.com or 702-383-0352. Follow him on Twitter: @ronkantowski