Aces most talented team in WNBA history. Will they be greatest?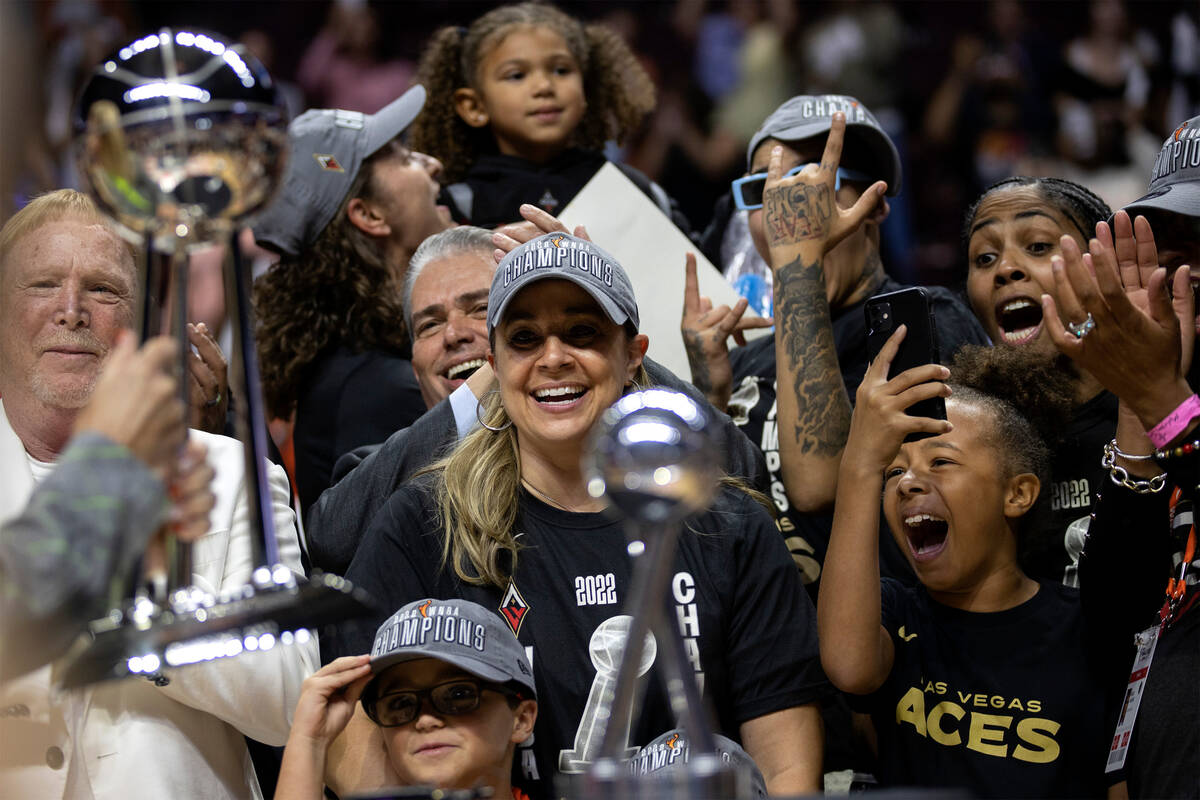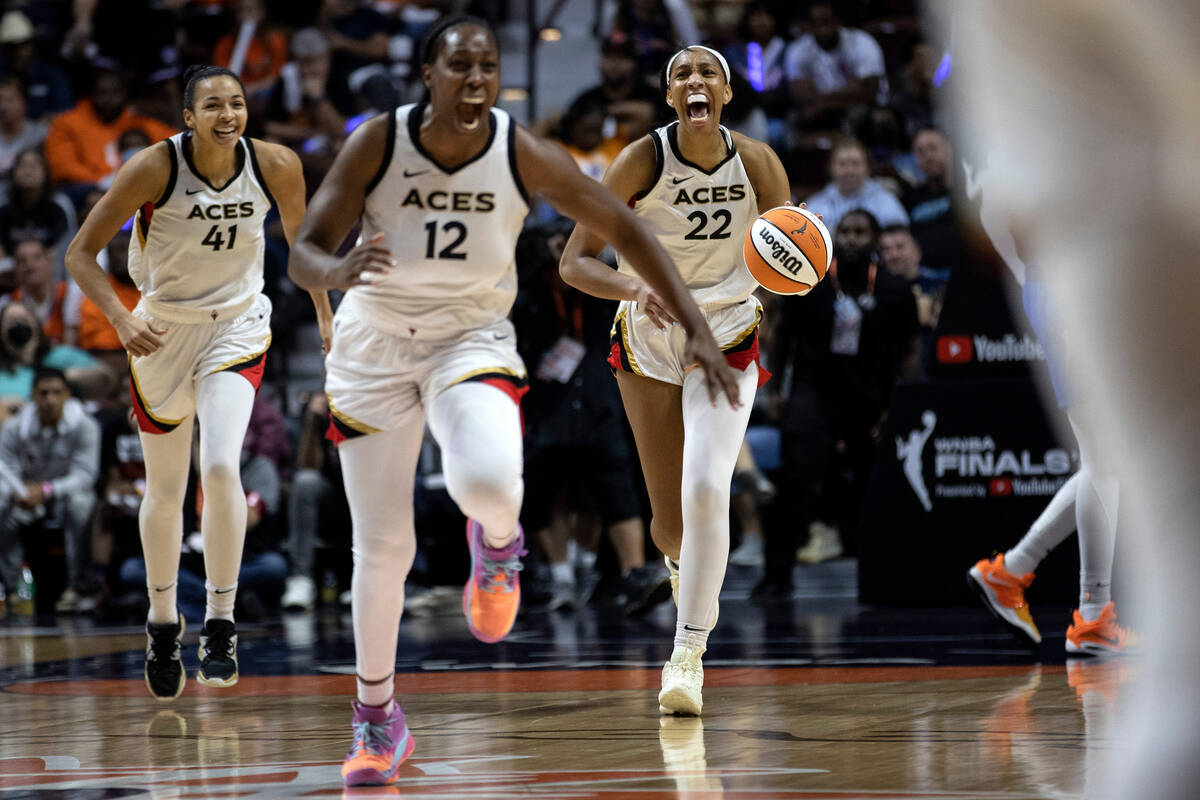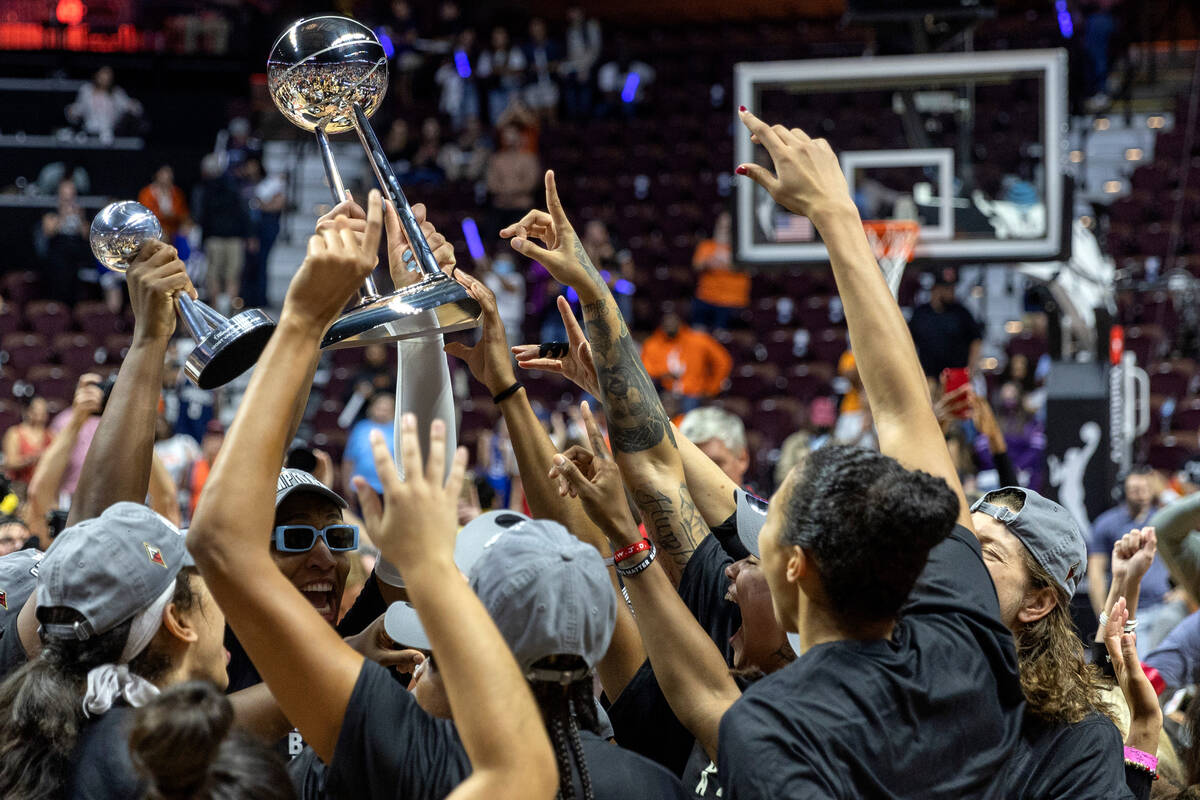 The Aces last year were the most talented team in the WNBA.
This Aces this year are the most talented team in the WNBA's 27-year history.
How this iteration of the defending WNBA champions will be remembered is for them to determine this season, during which they can cement their legacy as one of the greatest teams ever by recapturing the chemistry they cultivated last fall.
WNBA legend Candace Parker joins fellow standouts A'ja Wilson, Chelsea Gray, Kelsey Plum and Jackie Young — adding obvious upside to the best foursome in basketball.
Riquna Williams, Kiah Stokes and free-agent signee Alysha Clark provide championship-caliber depth in the backcourt, frontcourt and on the wing, respectively — giving the Aces a clear eight-player rotation a year after they won the title with six.
Elements of the baseline the Aces established last season include the WNBA's best record (26-10) and most efficient offense (111.9 points per 100 possessions) — a mark they maintained during an 10-game playoff run en route to the first major professional championship in the history of Las Vegas.
"Everything looks good on paper right now," said Aces coach Becky Hammon, the WNBA's reigning coach of the year.
"We've still got to make it work and look good on the court. What I'm excited about is a new opportunity to do something with this new group. It's a whole new season. Not one win carries over. Not one bucket. Not one moment."
Scary potential
The WNBA has had dynastic teams before in Cynthia Cooper's Houston Comets and Maya Moore's Minnesota Lynx. There are other all-time great teams as well, such as the 2001-02 Los Angeles Sparks starring Lisa Leslie, the 2014 Phoenix Mercury featuring Diana Taurasi and Brittney Griner and the 2019 Washington Mystics led by Elena Della Donne.
But the Aces can be even better.
Wilson is the WNBA's reigning MVP, defensive player of the year and its best all-around player, having completed at 26 her first championship run. Gray, 30, is the WNBA's reigning Finals MVP — plus its best point guard and most clutch perimeter player.
Plum, 28, is the league's most explosive scoring guard, earning WNBA first-team honors last year for the first time. Young, 25, is one of its best two-way wings and an All-Star in her own right with more potential to ponder.
Then there's Parker, a two-time MVP who at 37 remains as savvy and skilled as ever.
She forms with Wilson a frontcourt that can anchor or dissect a defense with power or precision depending on the opponent. Gray, Plum and Young can all shoot, drive and create for their teammates.
Williams remains a sharpshooter and Clark an elite defender and floor spacer. Stokes started all 10 playoff games last year and remains a reliable backup big.
The rotation includes eight championship contributors, five All-Stars, five All-WNBA honorees, four former No. 1 overall draft picks, two defensive player of the year winners and two MVPs.
All of whom are in or approaching their respective primes — or producing at a comparable clip if they're out of it.
"I think it's scary what the potential could be," Parker said. "But we have to allow that process to develop and learn each other's game."
If the Aces can weld potential with production and maintain their focus, improved offensive and defensive efficiency, 30 regular-season victories and another championship are in reach.
Another title?
But so too is another title that's more mythical in nature: that of (perhaps) the greatest team in WNBA history.
Not just the most talented.
"It starts from Ground Zero today. We've got to earn everything," Hammon said. "No one's going to hand us that trophy, and so we've got to go earn it, and that starts with our work today."
And continues every day of the 2023 season.
Contact Sam Gordon at sgordon@reviewjournal.com. Follow @BySamGordon on Twitter.